Teachers try to encourage positive characteristics and help our middle school students become leaders and not bosses. Below are plenty of activities and leadership games to help to refine the leadership skills and leadership behaviors of your students.
This fun activity encourages students to work cooperatively and communicate effectively. Set a 5-minute time limit and split students into teams to create the tallest tower possible. No sets of blocks are necessary. Split students into groups and give them 50 spaghetti noodles and 25 marshmallows. This is an adaptation to the Marshmallow Challenge.
Learn more: The Learning Counsel
Split students into teams to break down the list of leadership qualities and then come up with a list of real-life applications. After the teams have discussed, the whole class discusses in order for all students to make connections between academics and life tasks. This simple activity can turn any class into a leadership class.
Learn more: Session Lab
This is a fun activity wherein the teacher splits students into teams that must work together to build a stack of party cups. In order to correctly stack the cups, the students must communicate and work together to stack the cups holding only the strings that are tied to the band.
Learn more: Ms. Sepp's Counselor Corner
This quick activity leads to valuable discussions and can be left up all year long. Leadership skills are important for students to recognize. Give each student a trait on a small sheet of paper. Then discuss each one and decide if it's something a boss or leader does. Students will stick their slips under the correct heading. As a class, discuss each element. This is a great precursor to the student council discussion which requires a list of leadership qualities.
Learn more: 3rd Grade Thoughts
This fun activity requires students to work together. Split students into teams of 2. Students have 10 Twizzlers. Set a time limit and have the students tie each of the 10 together using only one hand. What worked and what didn't? Active listening and communication are valuable skills.
Learn more: Pinterest
These are similar to classroom jobs, however, the twist put on these for upper grades is that the requirements shift as do the positions. Students learn the behavior of leaders and valuable skills like delegating, supporting, and job completion.
Learn more: The Teacher Oasis
7. Lego Replicating Structure
Students are split into groups. The captain directs the build of the Lego structure. The captain may not show the team the picture or touch the structure in any way. The team that has the most complete structure wins. This fun activity is a great team bonding task that requires active listening. Have students discuss what worked and why.
Learn more: Leadership Ahoy
8. Group Directed Drawing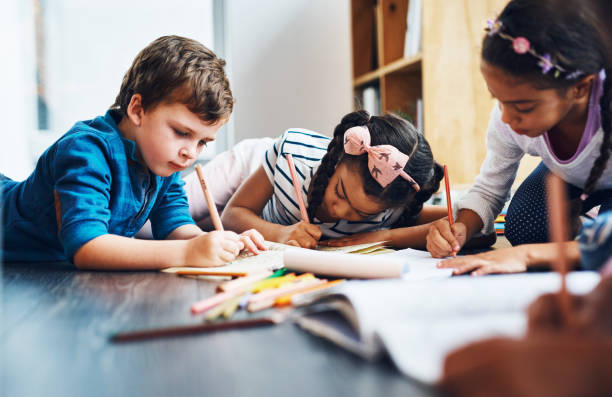 This activity helps students develop their communication skills while also working collaboratively. Split students into teams and give them pieces of paper. One partner will draw a simple image on the blank piece of paper and then give directions to their partner. Then at the end, the partners will compare their results.
Learn more: 20 Directed Drawing Activities That Will Make Every Kid An Artist!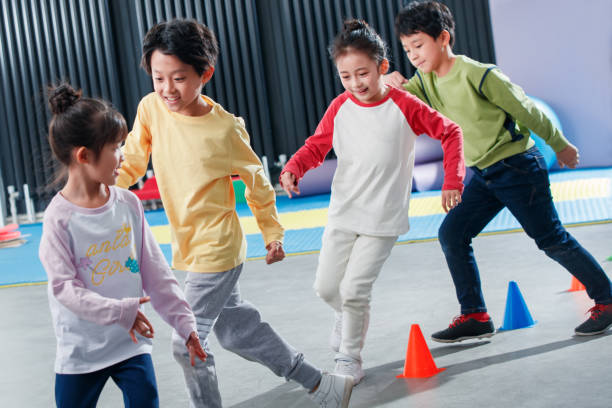 An easy obstacle course that doubles as a fun game that can be done within your classroom or outside. Another highlight of this is that it will highlight an autocratic leader who needs help. One of the partners wears a blindfold and the other must guide the blindfolded student through the obstacle course while giving them clear and specific directions. Discuss what worked, what didn't, and how they could improve.
Learn more: TOOBEEZ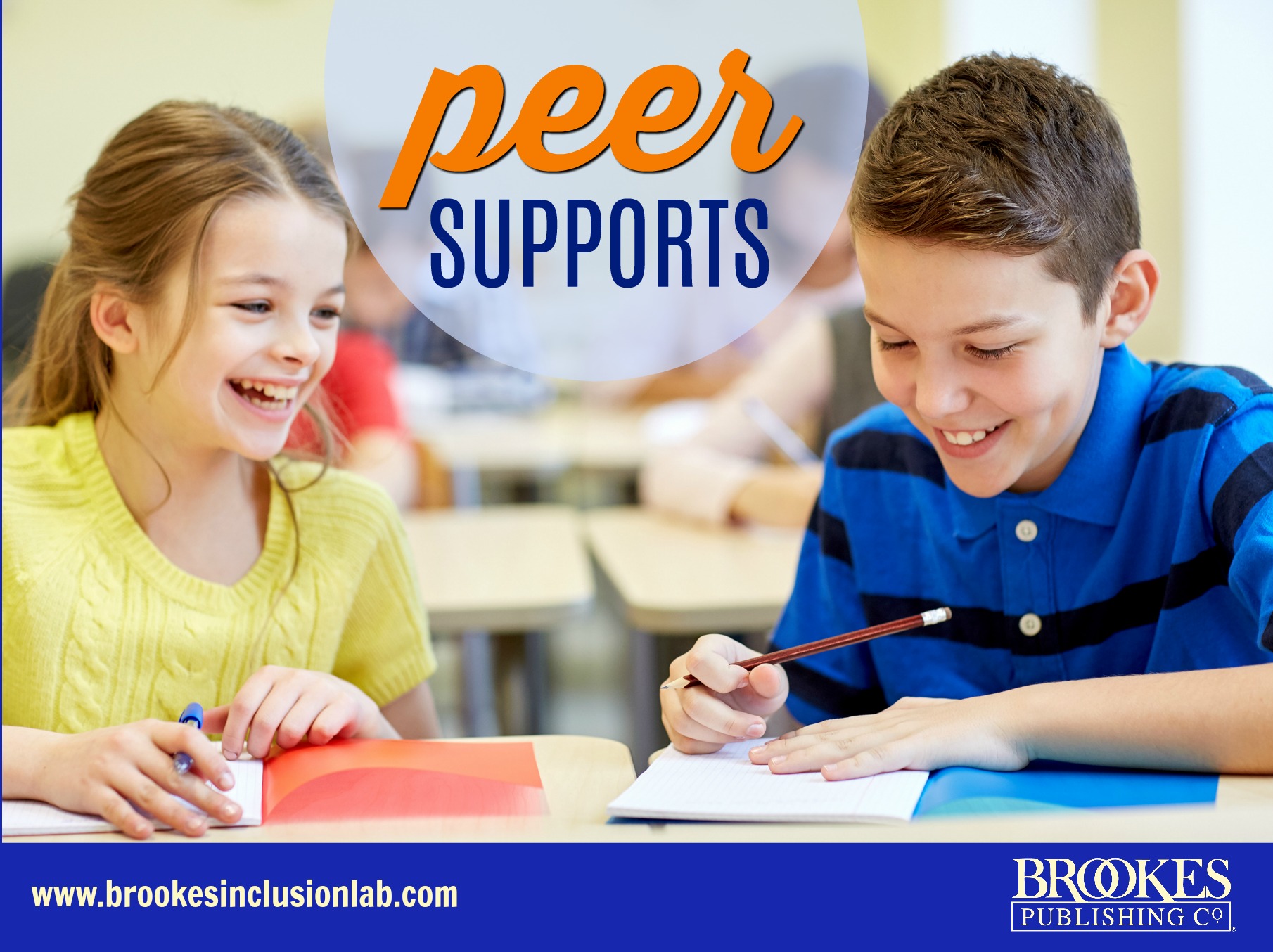 This is a well-known strategy that promotes communication skills that is similar to student council. Ultimately, the responsibility for this type of activity would fall on a school counselor, but it's never too early to start. Students volunteer to be peer counselors and learn valuable leadership skills, including empathy. Proper training and careful rules will help prevent a problematic scenario.
Learn more: Brookes Blog
This is an excellent extracurricular activity to begin at any time you have willing participants. This group of kind-hearted students would endeavor to volunteer their time to whatever needs your committee may have. Successful leaders know the value of this type of leadership workshop.
Learn more: Saint John the Evangelist Catholic School
While announcements may be seen to take time away from instruction, they are vital for fostering the school community. Students who are part of or even run the announcements, take more ownership over the messages being shared. Thought-provoking questions can be shared school-wide. Like those on the student council, this becomes another leadership class for middle school students.
Learn more: KQED
School newspapers are falling to the wayside. Middle school students love their cell phones. Schools and students can make the most of this by offering student-led podcasts that serve as leadership classes to everyone. Additionally, issues that would be in the school-sponsored newspaper can be addressed, like lessons for teens specifically.
Learn more: NPR
Goodbye hallway monitors. Safety patrols now consist of the kids working towards being admirable leaders. This leadership exercise can help reduce hallway misbehavior and bullying and even help the lost new student find their way. Safety Patrol students are looked to as models for expectations and are put in situational leadership roles.
Learn more: SW News Media
This leadership program is a partnership that helps students become successful leaders as they are actively involved with their school community. With clear and specific criteria for their student leaders, the student council can offer a multitude of leadership situations. The student leadership can also advise faculty of their concerns.
Learn more: Severn School
Students are in the driving seat with this type of conference. Middle school students are often quiet about school. In this time-limited activity, split students into teams of 3-4 students for a set time. They walk their parent through their work, their successes, and of course their current needs and opportunities for growth. The teacher takes a back seat and lets the student run the meeting. This type of meeting helps the student become an influential leaders in a safe setting where they are able to explore their leadership philosophy.
Learn more: Edu Topia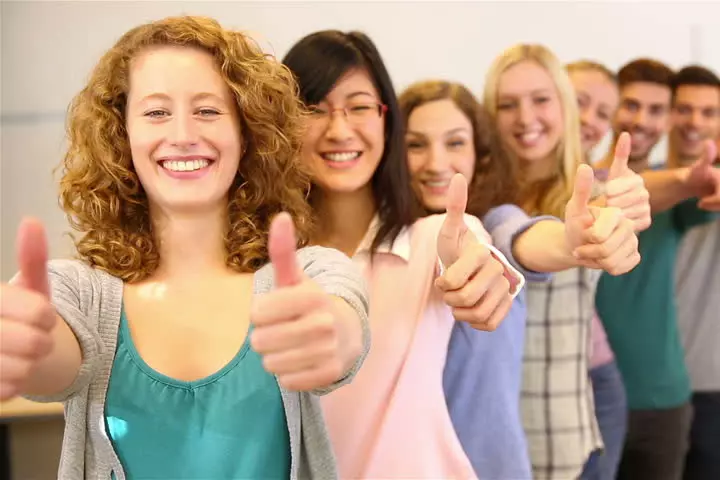 In this simple activity, blindfolds for students are worn and they have to organize themselves in height, tallest to shortest. Discussion is key. The teacher can serve as the judge. The first group to scare them away by saying, "boo" and being correct, wins.
Learn more: Mom Junction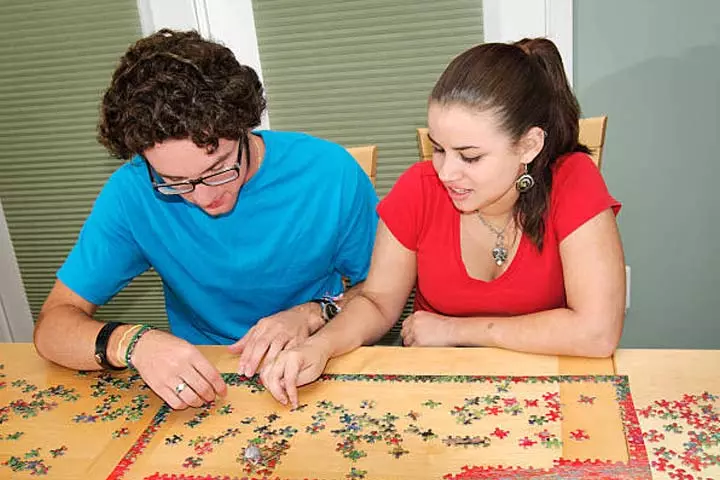 Split students into teams and each team is divided into sub-teams. The sub-teams are given the pieces to a part of the puzzle. Each sub-team must assemble their portion before the team can put the entire puzzle together. This team-building game further develops communication.
Learn more: Mom Junction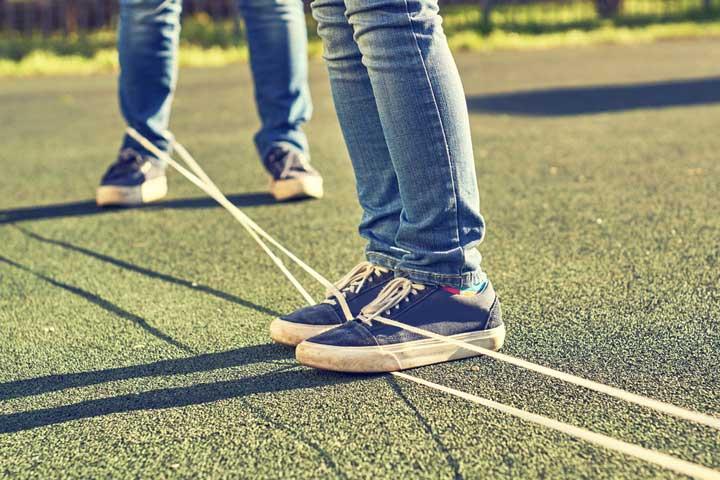 Each member of the team begins with a looped rope around their ankles. Then slowly, without the use of their hands, the team must all get the rope to their shoulders. The building blocks of an influential leader are communication, critical thinking, and cooperation.
Learn more: Mom Junction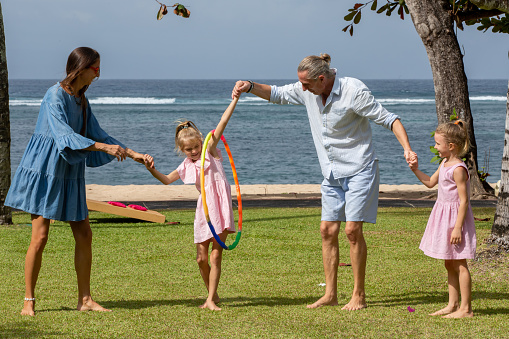 This is a great outdoor activity to get your whole class to work together and communicate. They join hands and the person on the end is given a hula hoop which must be passed all the way down the class. They cannot let go of their hands or grab the hula hoop. This allows for the varied leadership styles within a class to shine. This is also a great activity for adults.
Learn more: Guide, Inc.