Explore the beauty and magic of Autumn with your students with the help of an engaging collection of writing activities inspired by Lois Ehlert's book, "Leaf Man". Encourage creativity, imagination, and an appreciation for the natural world as you embark on this leafy adventure with your class.
1. Leaf Personification
Students will select a leaf and create a story from its point of view. By personifying the leaf, they will describe its life experiences, purpose, and life cycle which will enhance their creativity, writing skills, and observation of nature.
Learn more: Miss Francine
2. Autumn Acrostic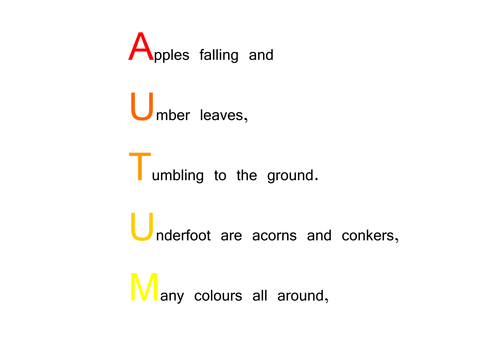 The task for students is to create an acrostic poem starting with the word "Autumn." They should use descriptive language to depict the season's sights, sounds, and smells; with each line beginning with a letter from the word "Autumn".
Learn more: TES
3. Leaf Man Story Map
Our amazing Puffins!! We couldn't have been prouder of the children today. What fabulous writing and great resilience. You are BRILLIANT 🙂 #resilience #writing #leafman #eyfs #talkforwriting https://t.co/KWbtY1ng86

— Mrs Watts- Buttercups R/Y1 (@HWPS_Buttercups) November 17, 2021
Students can create a visual representation of the key elements in the story. They should identify and illustrate the setting, characters, problem, and solution; creating a cohesive map that helps them understand the plot, build connections, and enhance their comprehension.
Learn more: Twitter
4. Leaf Man Read-Aloud
This read-aloud activity involves inviting a guest reader, such as a local author or librarian, to read the book to your class. Following the reading, the guest will lead a discussion to enhance student comprehension and appreciation of the story.
Learn more: Book Source Banter
5. Leaf Man Sequencing Activity
Give the students sentence strips containing important events from the story. They will then work in groups to arrange these events in the right order of occurrence, helping them better their understanding of the plot and improve their teamwork and communication skills.
Learn more: Pinterest
6. Leaf Metaphors
Challenge your students to develop metaphors based on leaves. They will use the shape, color, texture, and movement of leaves as inspiration to create comparisons.
Learn more: Teachers Pay Teachers
7. Leaf Similes
Prompt your learners to form simple leave similes. They should use the words, "like" or "as" to compare the shape, color, texture, and movement of leaves to other things found in nature as well as human experiences and emotions.
Learn more: Lesson Planned
8. Leaf Man Vocabulary Expansion
To reinforce comprehension and enhance their vocabulary, instruct students to compose sentences using new words they have acquired from the book.
Learn more: STEM Spark
9. Leaf Man Setting Description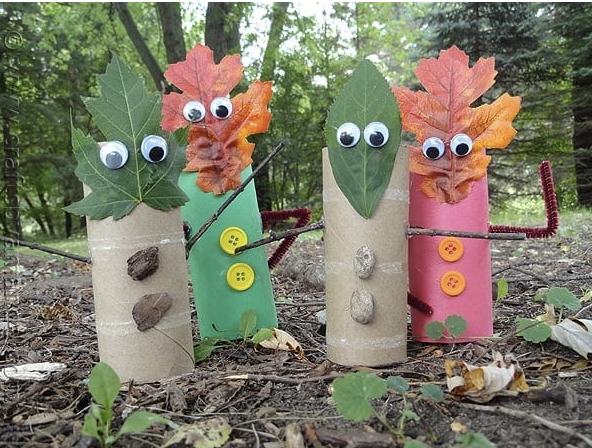 To help students better comprehend the context of a story and enhance their writing skills, suggest that they write a descriptive paragraph about the different settings present in the narrative. This activity aims to encourage students to convey vivid imagery and details.
Learn more: Good Housekeeping
10. Leaf Narrative
Task students to create a narrative story that revolves around leaves. The story should be written using descriptive language and should have a well-developed plot to make it interesting.
Learn more: Grammasarius
11. Leaf Persuasive Writing
Students are required to write a persuasive essay that highlights the significance of leaves in the natural environment. Their aim will be to use persuasive language and research findings to demonstrate the importance of leaves convincingly.
Learn more: The Literacy Shed Blog
12. Leaf Man Story Extension
Encourage students to write an additional chapter to the story; incorporating their own ideas and adventures for the Leaf Man. This creative writing task allows students to enhance their storytelling abilities and elaborate on Leaf Man's original tale.
Learn more: Lilydale Primary School
13. Leaf Informative Writing
Students are required to write an informative essay on the topic of leaves. The essay should cover the physical characteristics of leaves, their life cycle, and their ecological significance.
Learn more: Teachers Pay Teachers
14. Leaf-Free Writing
Students are encouraged to write about their personal experiences with leaves by allowing their imagination to flow freely.
Learn more: 3 Dinosaurs
15. Leaf Man Word Wall
Students can create a display on a wall that features vocabulary from the book. As they come across new words related to the story, they can add them to the display. This activity encourages vocabulary expansion, comprehension, and engagement with the text through an interactive and visual learning tool.
Learn more: Edutopia
16. Leaf Man Journal
The activity is an opportunity for students to write a journal entry from the point of view of Leaf Man. The task involves recounting Leaf Man's journey and emotions from the story.
Learn more: Ceremonia
17. Leaf Man Reflective Writing Task
Students will think about their emotions regarding the story; examining what knowledge they have gained and how their viewpoint on leaves has evolved.
Learn more: Dralan Barnes
18. Leaf Man's Message
Task your students to write about the moral or message that they perceive in the story of Leaf Man and explain their reasoning. This reflective activity aims to promote critical thinking, interpretation, and deeper engagement with the themes of the story which can help create meaningful connections to the text.
Learn more: Pinterest
19. Leaf Poetic Prose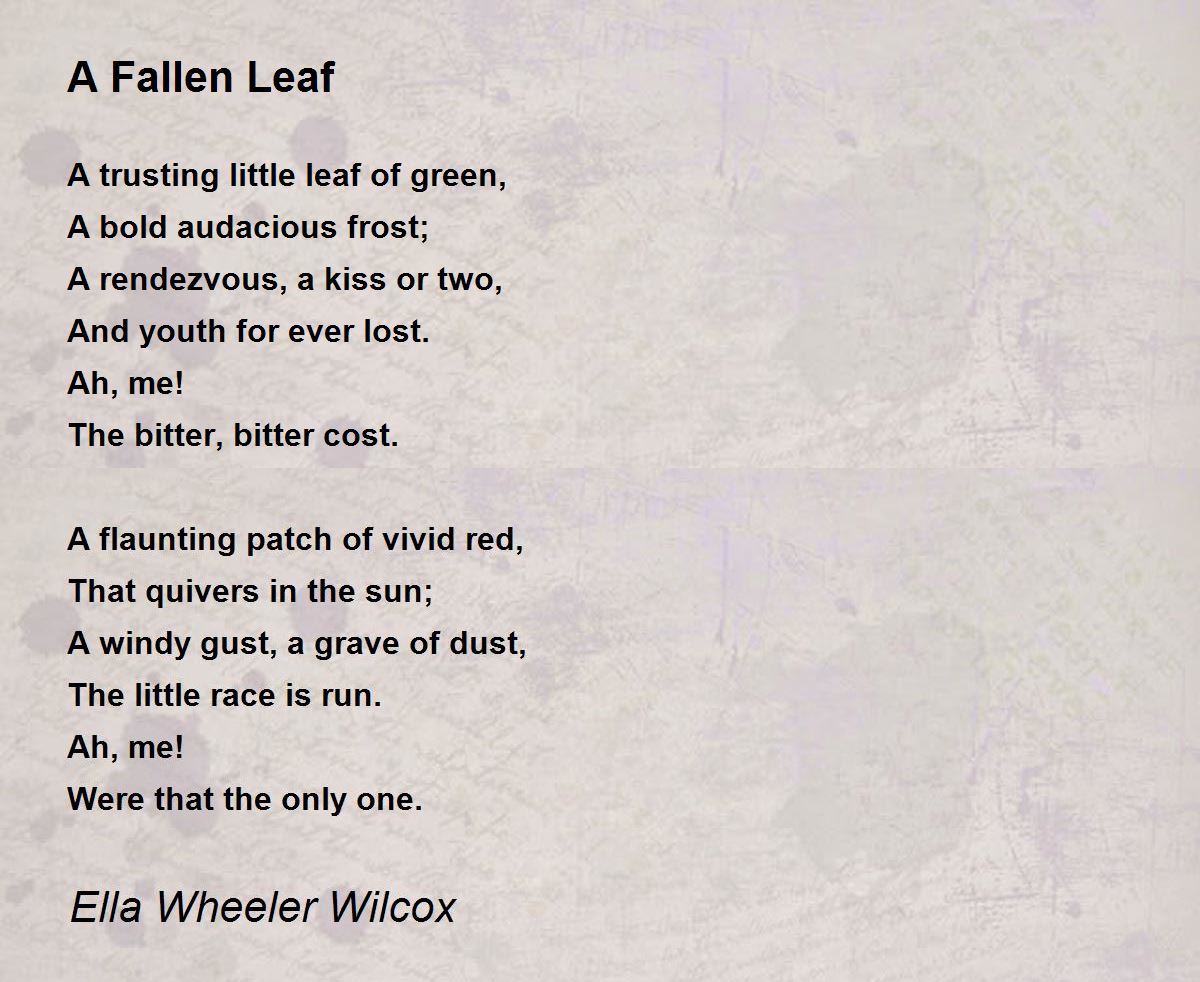 Students will write poetic prose about leaves inspired by the book; combining the lyricism of poetry with the clarity of prose. They should focus on utilizing imagery and figurative language to evoke certain moods or emotions.
Learn more: Poem Hunter