Need a place to store all of your student's pens and pencils? Have them make their very own pen holder out of Legos. This activity even shows you how to put a picture in the holder to brighten up their day!
Learn More: Laly Mom
Are your students' big fans of the Disney movie Inside Out? Use this article to show them how to build the emotional characters out of Lego. You could even encourage your students to use them to express their feelings or reenact the story.
Learn More: Laly Mom
This article shows a new way to puzzle! Print your child's favorite photo on a series of Lego blocks and they will have fun putting it back together.
Learn More: I Can Teach My Child
Does your child want a bird as a pet, but you're not sure they're quite ready yet? Use this Lego creature as a steppingstone where they can have a trusty companion without all the mess and responsibility.
Learn More: Frugal Fun 4 Boys
Travel back in time with this post about building dinosaurs from Legos. Kids can choose from five different dinosaurs to build or make them all to have a whole dino family.
Learn More: Frugal Fun 4 Boys
Time for some magical creatures! This article walks kids through a step-by-step process on how to make their very own Lego unicorn in ten different ways! They can keep them all or give them away as gifts to their friends.
Learn More: Doodle Craft Blog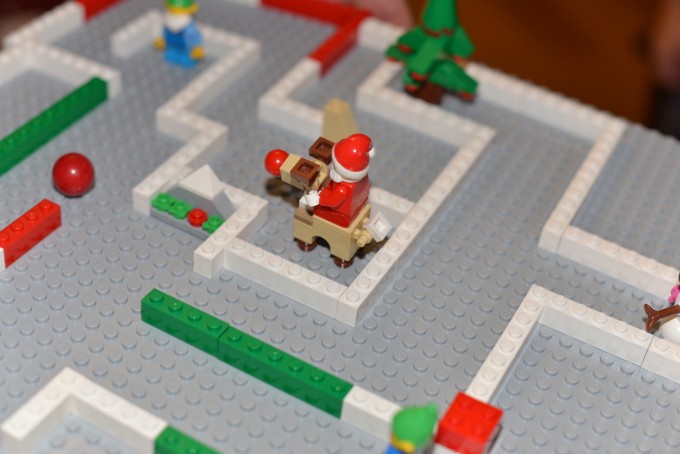 It's the most wonderful time of the year! Get students excited about Christmas by making this holiday-themed Lego maze. They can build it any way they like and see if they can get Santa and his friends to the sleigh in time.
Learn More: Science Sparks
Your child is now the mayor of a brand-new city that they get to create from scratch. Use Legos to create their dream city and all they want in it- making it a place that everyone will want to move to.
Learn More: Teach Me Mommy
24. 30-Day Lego Challenge
Great for brain breaks in the middle of the day, or for summer vacation, this article has 30 different Lego building ideas that students can try. After a month of Lego building, they are sure to consider a future in architecture!
Learn More: Sunshine Whispers
Are 30 days not enough? Print out these challenge cards for Lego construction- each with a different creation for students to make and let them go crazy with Lego fever.
Learn More: The Chaos And The Clutter
26. Lego Challenge Spinner
Keep the suspense with this printable Lego challenge spinner that has a heap of exciting activities such as building a robot or a rainbow. Students can take turns spinning the dial to let the fates decide what their next creation will be.
Learn More: Artsy Fartsy Mama
27. Lego Melton Crayon Art
Melted crayon art is all the rage in the child craft world, and this author upped the ante by adding Legos to it! Glue some colorful logos onto the top of the canvas before melting the same color crayons below to create a beautiful masterpiece.
Learn More: Mama In The Now
Break out the art skills with this adaptation of Pictionary. Instead of drawing, students will use Legos to recreate the given word and try to get their teammates to guess what it is before time runs out.
Learn More: Adventure In A Box
Play this popular carnival game in the classroom by buying rings and making columns out of Legos. Kids will enjoy setting this up and figuring out how to make viable columns and then actually getting to play the game.
Learn More: Stir The Wonder
Looking for even more Lego games? This blog post has games where kids can excitingly engage their building skills.
Learn More: For Modern Kids
While kids might not be zip lining through a beautiful forest, they will still enjoy creating this Lego zip line. They can send small objects from one end to the other, experimenting with just how much they can move.
Learn More: 123 Homeschool 4 Me
Get kids more practice with simple machines by making the Lego models in this article. It includes machines such as Lego balloon cars to get kids excited about fun STEM activities.
Learn More: Home Grown Learners