We were saving the best for last with these 20 awesome activity ideas for teaching the letter Z. Like any other letter, Z is unique in its usage, pronunciation, and positioning in words. The more students are exposed to different words with the letter Z, the more they will be able to distinguish when they hear it being used outside of the classroom, and can incorporate more Z words into their expanding vocabulary! From art projects to sensory bins, and picture books, you'll be sure to find some ideas you want to try with your kiddos here!
This DIY letter Z craft helps with preschoolers' motor skills and coordination. Different kinds of zippers are found on so many things, and opening them can be a tough skill for some young ones. This zipper board is colorful and a great sensory experience to interact with these useful tools.
Learn more: Laughing Kids Learn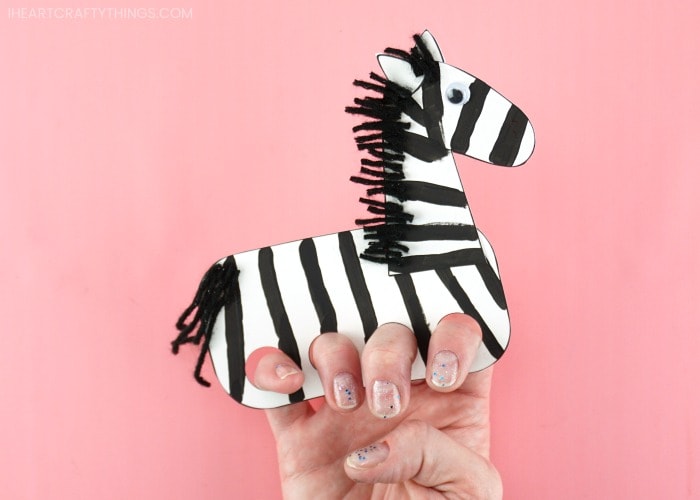 This creative, hands-on letter Z craft helps your students make their own zebra hand puppet to play with in class or at home.
Learn more: I Heart Crafty Things
3. Z Letter Sound Card Games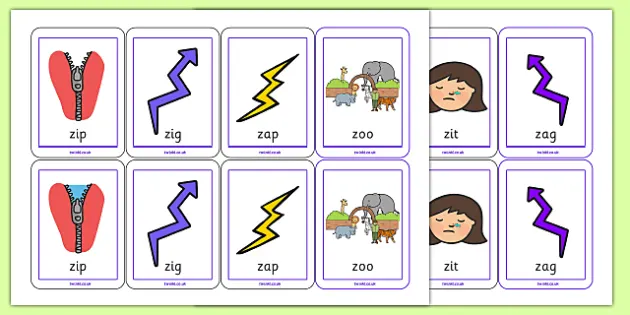 You can purchase some letter Z flashcards online or make your own. Either way, these letter cards can be used in a variety of memorization and pronunciation card games. You can split your students and make it competitive with guessing and spelling challenges too!
Learn more: Testy Yet Trying
Ideas for snack time and a letter Z lesson! This delicious Z-inspired treat uses animal crackers, pretzels, and alphabet cookies to make an edible zoo your preschoolers can play with, learn, and eat!
Learn more: Munchie Mom
Here's a fun Z recipe you can bake up and share during some yummy and educational family time. You can decorate them with zebra stripes or alphabet letters for extra letter-building practice!
Learn more: Stress Less, Be Healthy
This simple and creative learning activity will produce flowers as unique as each of your students. The flower is made by cutting ovals out of yellow paper and gluing them together to create the petals of the zinnia.
Learn more: Pinterest
Now here is a superhero I can stand behind! Zero the Hero is a character that helps kids learn numbers 1-10, but the theme idea can be used for letter Z practice too. You can bring this letter to life by asking your kiddos to make a superhero out of construction paper and a big number 0!
Learn more: Teachers Pay Teachers
This letter recognition activity is a search-and-find game with a bucket to shoot in! First, you need to write down some easy letter Z words on pieces of paper. They will be scattered on the floor and when you say a word your students will look for the word. The student that finds it gets to crumple the paper into a ball and try to throw it in the basket.
Learn more: Hands On As We Grow
This letter sheet helps students associate letter Z words with colors to help with memory. You can print it and cut it into flashcards for games, puzzles, and other activities.
Learn more: Kids Puzzles and Games
There are so many kooky and creative books out there specifically written to help little learners with the letter Z. These pictures books help with letter recognition and expose students to new Z words.
Learn more: This Reading Mama
This zoo-inspired sensory bin uses animal toys, and natural materials you can either collect yourself or buy at the craft supply store, like plastic leaves and fake rocks.
Learn more: Fantastic Fun and Learning
This adorable zebra craft is a bit messy, but will definitely get some giggles from your preschoolers. Paint the bottoms of their feet and watch a goofy-looking zebra come to life!
Learn more: The Pinterested Parent
13. Zigzag Zebra Play Dough
This is a 2 in 1 letter Z activity using black and white playdough as a fun, hands-on molding tool to trace zigzag lines as well as upper and lowercase letter Zs.
Learn more: Pinterest
This popular Dr. Seuss children's book is a great addition to your letter Z week curriculum. For extra fun, you can make this super simple chocolate bark candy using yellow chocolate and colorful candies.
Learn more: Craft Play Learn
This colorful letter activity allows your kiddos to drive a toy car through paint then trace a letter Z to understand the concept of how cars "zoom".
Learn more: Hodge Podge Craft
16. Time to Catch Some Zzz
Are your preschoolers looking sleepy? Wake them up with this letter shape activity to help them understand how we associate Z with sleeping.
Learn more: Totally Tots
This fun zebra craft is a great activity for class time, and after your preschoolers make their masks they can play around with them and bring them home!
Learn more: East Coast Mommy Blog
The number zero sure looks like a race track! So print out a big zero and add lines to make it look like a road for your kids to drive little cars on.
Learn more: CanStock Photo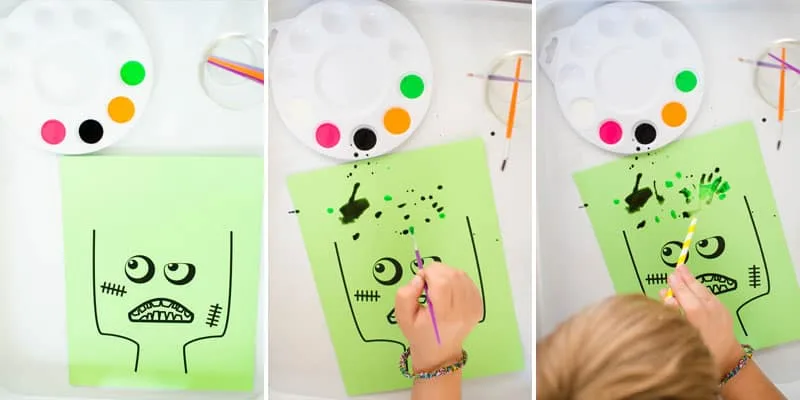 Let's get artsy and make some colorful undead zombies! Help your preschoolers trace a zombie head on a piece of paper and then give them a straw and let them blow their brains out!
Learn more: Fun Loving Families
This is another cute zombie craft you can do in the class with your kiddos. Have them trace their left hand with their right, then cut it out, draw a face, and glue on some googly eyes.
Learn more: Simple Everyday Mom