Life science is one of those topics that you can never learn enough about! From a very young age, children may show interest in learning about life science. They may start paying attention to birds flying in the sky or wonder how plants grow in the garden. These are the beginning stages of life science. Every year, children learn more complex concepts about living things so it's paramount to provide opportunities for them to explore and discover life science.
Life Science Activities for Pre-school
1. Growing Plants
Growing plants is a fun activity for little ones! This resource uses specific seeds and soil, but you can use any kind that you prefer. You will need plant pots, a small shovel, and a watering can. You can print out the plant growth observation worksheet for kids to keep track of.
Learn More: Fun Learning For Kids
2. Lady Bug Life Cycle with Play Dough
Little learners will have a blast with this hands-on activity for preschoolers. The goal of this activity is to create models of each stage of the ladybug life cycle using play dough. Ladybug life cycle cards are available to print.
Learn More: Fun Learning For Kids
3. Simulating Pollination
Teach preschoolers about the process of pollination using cheese powder. They will twist a pipe cleaner around their finger to represent a butterfly. They will dip their finger into the cheese representing pollen. They will then move their finger around to see how the pollen spreads.
Learn More: Around the Kampfire
4. Dissect a Plant
Allow children to explore plants by taking them apart. Tweezers and magnifying glasses make this activity more fun. Children will learn to name the different parts of the plant as they go. Extend this activity by providing containers to organize the plant parts.
Learn More: We Are Teachers
5. Clay Sea Turtles
The life cycle of sea turtles is important to discuss with children. They will each make a beautiful clay sea turtle. They will create their own patterns and designs on the shell using a toothpick.
Learn More: Buggy and Buddy
6. Virtual Field Trip to the San Diego Zoo
Children can explore wildlife by taking a virtual visit to the zoo! They will be able to view live streams of the animals in real time. Encourage learners to look for specific things while they observe the animals.
Learn More: San Diego Zoo
Life Science Activities for Elementary
7. Life Cycle of a Butterfly Song
Students will learn about the lifecycle of a butterfly. Encourage students to memorize the song lyrics as they build a diorama depicting the process of metamorphosis.
Learn More: Jack Hartmann Kids Music Channel
8. Heart Rate Science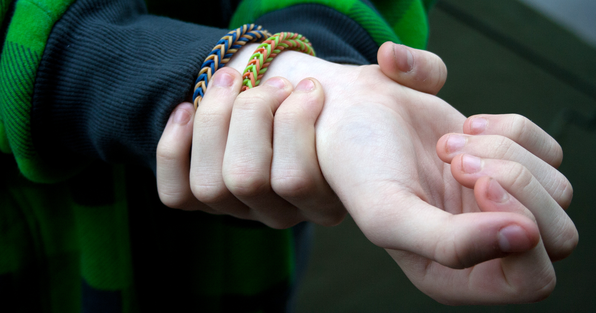 Students will learn about their own hearts with this activity. They will learn about how the human heart pumps blood throughout the body. They will also learn to take their pulse and see how their heart rate fluctuates depending on various exercises.
Learn More: Science Buddies
9. Building a Model Hand
First, you will have students trace their hands on cardboard. They will then use bendy straws and string to show how the fingers and joints connect and move. By the end of the project, students will be able to move their cardboard hands around just like human hands.
Learn More: A Class of One
10. Create a Bee Hotel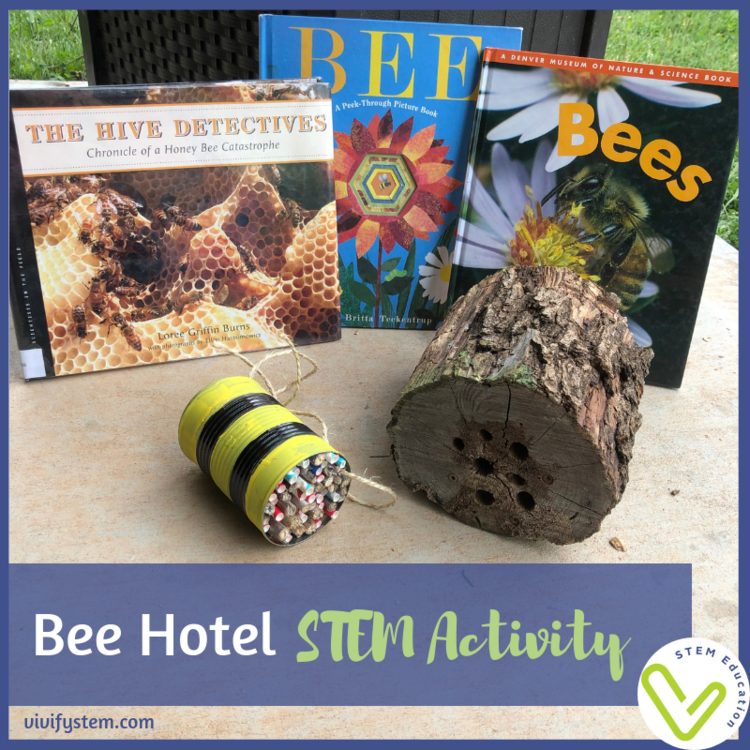 This lesson teaches the importance of bees to the environment. Bees are crucial to the process of pollination. Students will create a bee hotel using a clean and empty food can, paper straws, string, native sticks, and paint.
Learn More: Vivify STEM
11. Butterfly Fliers
This activity focuses on the physics behind the flight of a butterfly. Students will be tasked with creating a butterfly using tissue paper and pipe cleaners. The challenge is to drop them from a given height and see how long they float before touching the ground.
Learn More: Vivify STEM
Life Science Activities for Middle School
12. Labeling Plant Cells
This is an interesting activity that requires students to identify the different parts of a plant cell. A similar activity could be done for students to learn about human cells.
Learn More: Teaching Science
13. Make a Candy DNA Model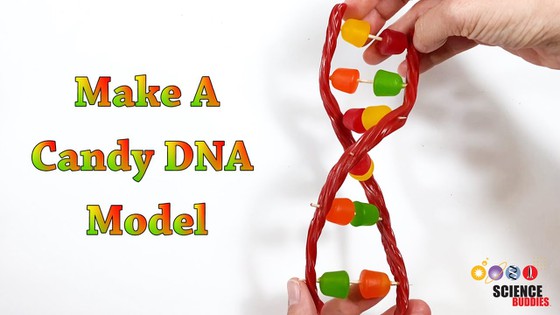 This hands-on activity is an incredible way to introduce the world of DNA to middle school students. Learners will explore DNA structure and gain a new appreciation for the human body. You will need Twizzlers, soft colorful candy or marshmallows, and toothpicks.
Learn More: Science Buddies
14. Nature Journal
I love the idea of starting a nature journal. It encourages students to venture outside and explore the beautiful world around them. Encourage students to use a composition book to write down their observations and questions about nature.
Learn More: Education Possible
15. Build a Birds Nest
Building a bird's nest is one of my favorite ideas for life science projects. Students must use only natural materials that birds would use. This project allows students to be creative and is the perfect brain break between more intensive life science lessons.
Learn More: Kids Craft Room
16. Make a Balloon Lung Model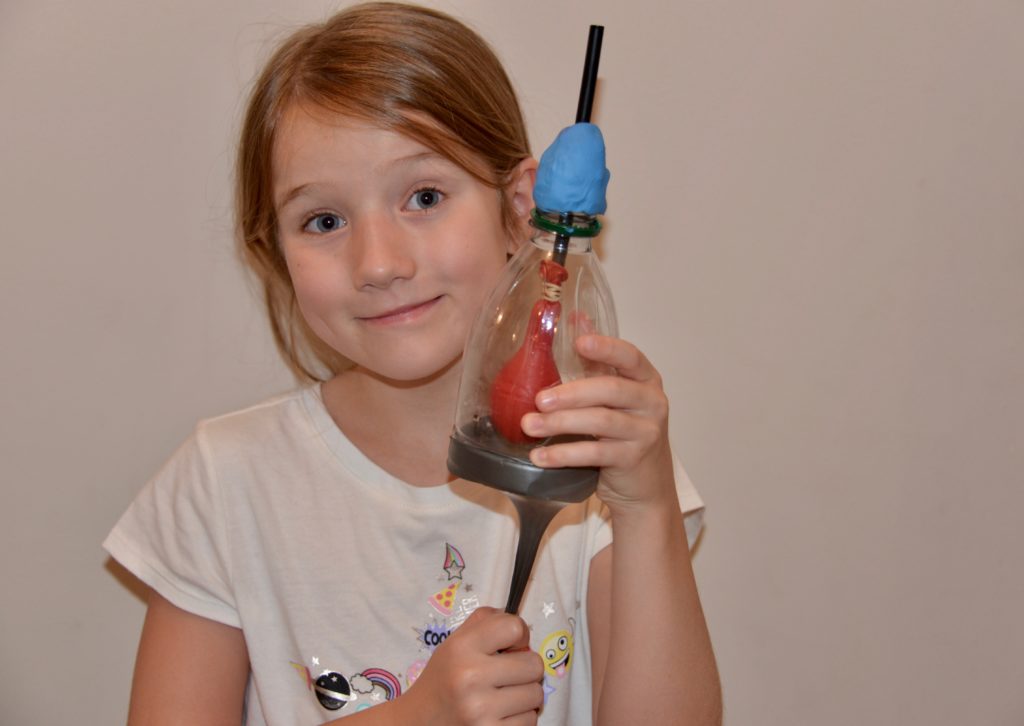 Students will create a model that shows how the lungs work inside the body. The knotted balloon acts as the diaphragm and the balloon within the container symbolizes a lung.
Learn More: Science Sparks
Life Science Activities for High School
17. Virtual Dissection and Labs
Virtual dissection enables students to learn about animals without having to physically dissect an animal. This resource includes educational videos that analyze the anatomy of various animals, including frogs, earthworms, crayfish, and more.
Learn More: Biology Corner
18. Build a Functioning Heart Model
Teaching heart health to students at the high school level is essential. This is one of the most amazing ideas for life science! Students will design and create a working heart model.
Learn More: STEAM Powered Family
19. Tree Identification
Have you ever looked at a beautiful tree and wondered what kind it was? Students can take a nature walk and use this tool to figure out the types of trees in their region.
Learn More: Arbor Day Foundation
20. Photosynthesis Seen from Space
Students will explore how photosynthesis can be seen from space. This comprehensive lesson will have students come up with their own scientific questions. They will also create a poster and present what they learned from their research.
Learn More: Cal Academy
21. Habitat Presentations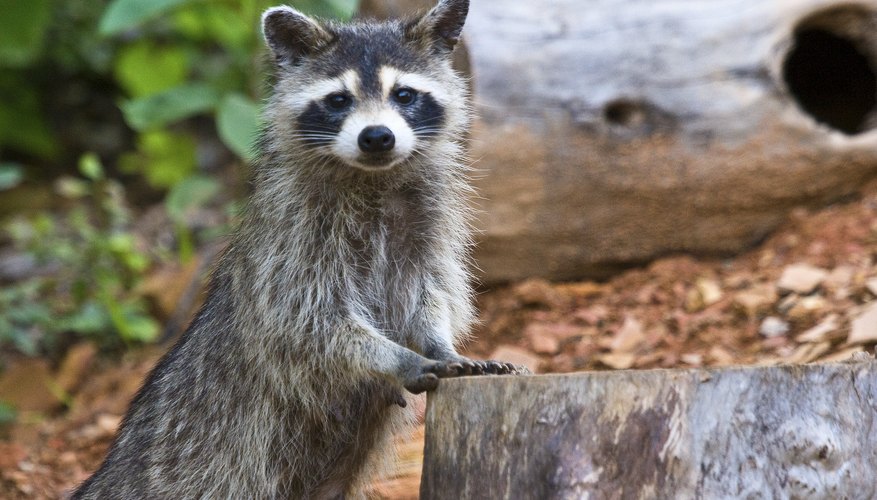 Invite students to explore the animal habitats of the world. They can choose from grasslands, mountains, polar, temperate, desert, and more. Students can work in small groups or own their own to create a presentation about the habitat of their choice.
Learn More: National Geographic