Are you considering implementing an under-the-sea unit in your classroom? The verdict is in: now is the best time to do so! Specifically, teaching about lobsters! Did you know that lobsters can swim forward AND backward? They are amazing creatures and your students will be so excited to learn about them. Looking for some crafts/activities to implement in your classroom? Look no further! We've compiled 21 different lobster resources for you to use today.
1. Plastic Bottle Lobster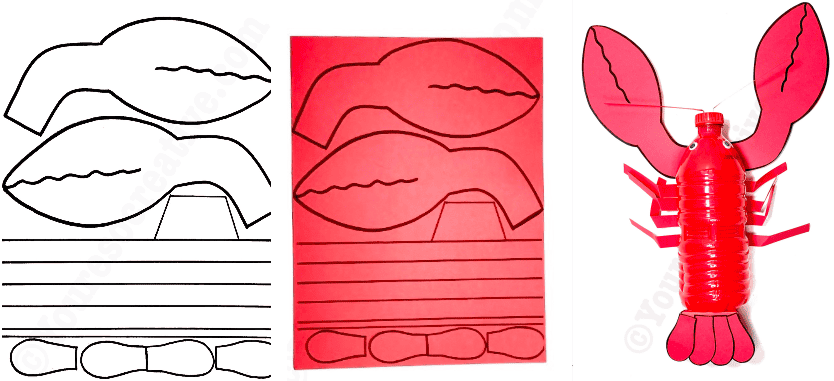 This craft requires a plastic bottle, red-colored paper, scissors, tape/paint, and googly eyes. Paint or tape the bottle so that it's all red. This will serve as the lobster's body. Then, use the paper to cut out claws, a tail, and legs. Outline the body parts with a black marker to really emphasize them.
Learn More: You're so Creative
2. My Handprint Lobster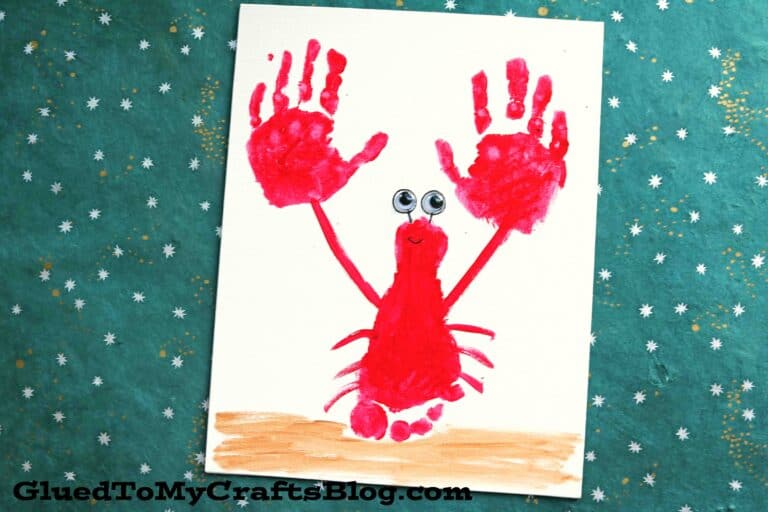 This lobster craft is so fun because students get to use their own hands for the lobster claws. All you need for this project is red paper, popsicle sticks, a glue stick, and googly eyes. This project is great to promote fine motor skills as students will trace their hands and cut out the pieces of the lobster. 
Learn More: Glued to My Crafts
3. Bendy Lobsters
This DIY lobster craft is great for older kids. Follow this tutorial to use paper, a glue stick, scissors, and eyes to create these realistic lobsters. Cut into the backs of the lobsters to allow them to move like real-life lobsters!
Learn More: Colors Paper
4. Foot and Handprint Lobster
This hand and footprint lobster is a great activity for lower-grade students. Students will dip their hands and feet into the paint and then stamp them onto a piece of paper. When the paintings are dry, teachers will glue them on the eyes and draw the mouth. Students can then add the legs!
Learn More: 123 Homeschool 4 Me
5. Tangram Lobster
Are you looking for a fun ocean-themed craft for elementary students? Look no further! This activity involves students using tangrams to follow a pattern and create a lobster. Simply project the image for the students to see, and have them recreate the image using tangrams.
Learn More: Learn with Fun
6. Lobster Puppet Craft
This cute resource gives step-by-step instructions on how to create these lobster puppets. All you need is red cardstock and white school glue. Roll the pieces of paper into circles and then staple them together to make a puppet.
Learn More: Bazic Products
7. Painted Lobster
Here's another great lobster craft for older kids! Students will follow the steps to draw a lobster. Allow them to draw the lobster on a piece of cardstock. Once students are finished, have them watercolor the lobster. For even more fun, have your students place their lobsters on a watercolor background.
Learn More: Learn Create Love
8. Paper Bag Lobster
Use this fantastic resource for your lower-grade students. A paper bag, colorful markers, glue, pipe cleaners, and scissors are all you need to create this adorable lobster puppet.
Learn More: Craftalicious
9. Paper Plate Lobster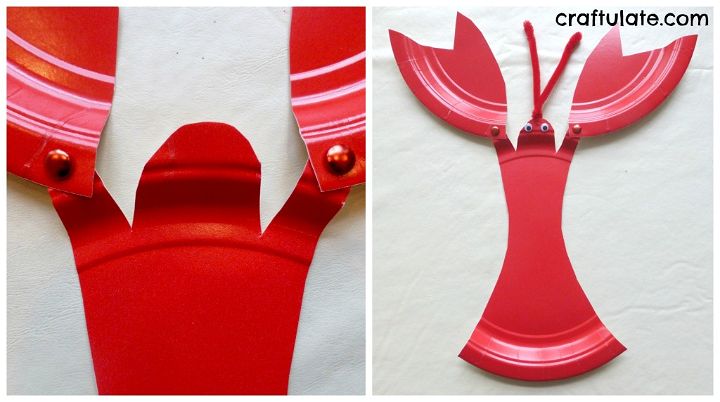 Using pipe cleaners, a brad, googly eyes, and a paper plate, your students can create this lobster too! Simply cut the sides of the plate out to make a curved body. Then, use split pins to attach moveable claws to your lobster!
Learn More: Craftulate
10. Toilet Roll Lobster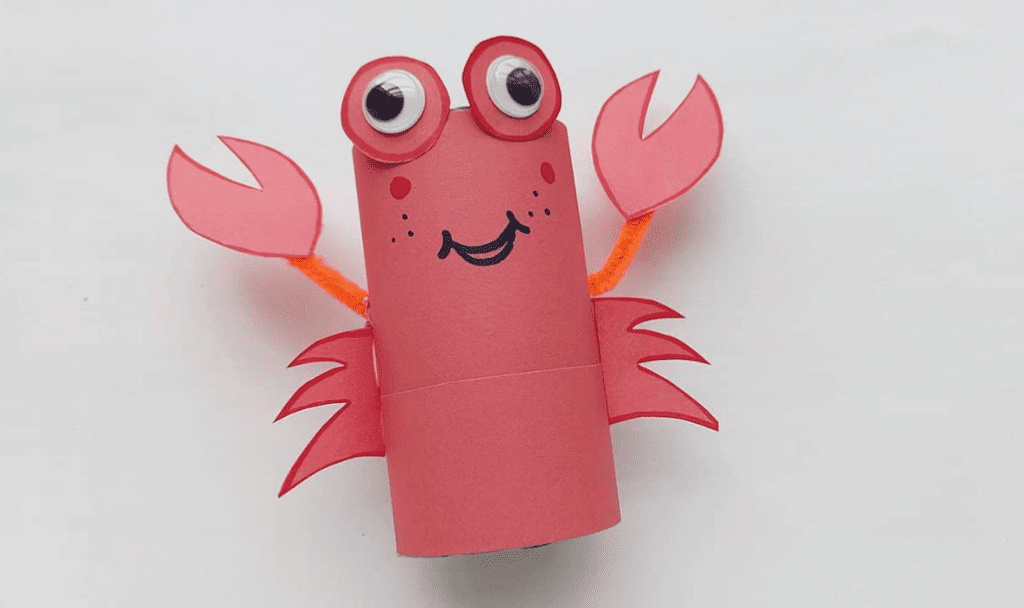 A toilet paper roll lobster is a great way to teach your students about the importance of recycling. All you need is a toilet paper roll, cardstock, colorful markers, pipe cleaners, glue, and scissors! Wrap the roll in the paper and then add the legs and the arms using pipe cleaners.
Learn More: Big Family's Blessings
11. Beaded Lobster
Remember these beaded crafts we loved so much when we were young? Your students will LOVE this beaded lobster craft. Follow the tutorial video to help your students create theirs today!
Learn More: Beading by Hannah
12. Origami Lobster
This origami lobster looks intricate but with a step-by-step walk-through, it's easy to recreate! The video walks learners through a simple process of how to fold pieces of red paper to create origami-style lobsters.
Learn More: Jiangzai
13. How to Draw a Lobster
My students absolutely love to complete Art Hub's drawings. They are simple and easy to follow. Lead your students in this directed drawing of a lobster!
Learn More: Art Hub for Kids
14. Pipe Cleaner Lobster
Everyone loves pipe cleaners, so why not use them to create a lobster? Twist the pipe cleaner along a pencil to create a body. Make a small ball for the head and add googly eyes. Have your students use two different pipe cleaners to then create each arm and claw before crafting a tail.
Learn More: Crafting with Laura Torres
15. Layered Paper Lobster
Looking for a fun way to make lobster? Have students fold a piece of red construction paper in half to make the lobster's body. Then, have them cut six legs and a triangle for the tail, and draw mini claws to finish off the lobster's body. Round off the craft with a pair of googly eyes.
Learn More: Bharat Super Kids
16. Big Handprint Lobster
This lobster art is great for preschoolers. Have students use their fine motor skills to trace their hands and then color them in before attaching them to a printable lobster coloring page.
Learn More: Maple Leaf Learning
17. Egg Carton Lobster
Cut up a few egg cartons to create these adorable lobsters. Learners can paint the cartons a red or brownish color. Students will then use cardstock to create the legs, arms, and claws of the lobster.
Learn More: Preschool Activities
18. Styrofoam Cup Lobster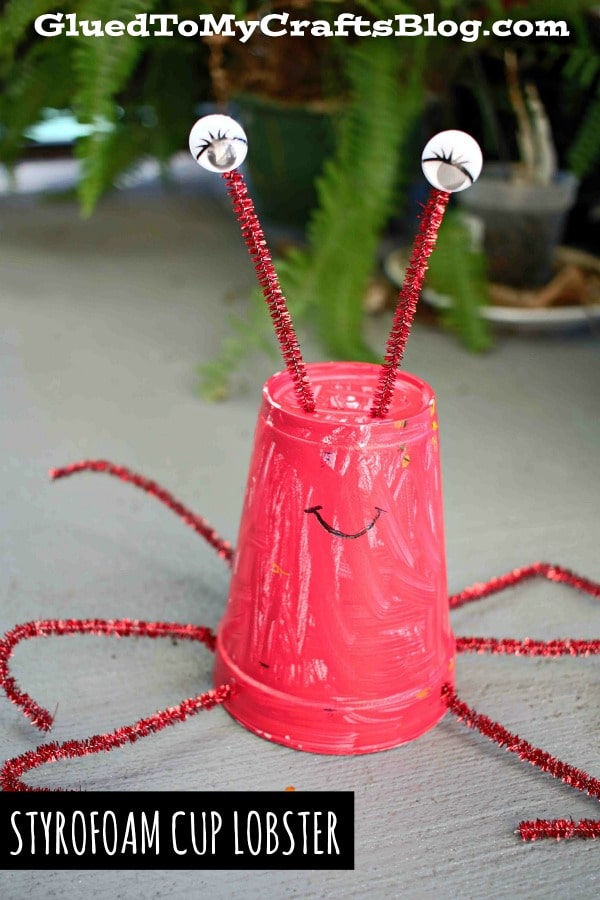 Simply poke holes in the bottom of a red cup and have your learners thread each pipe cleaner through to the other side so that one pipe cleaner makes two 'legs'. Stick two more pipe cleaners at the top of the cup to create the eyes. Students can then glue on googly eyes to bring their creations to life!
Learn More: Glued To My Crafts Blog
19. No Mess Lobster
For this awesome craft, students will draw the parts of the lobster and outline everything in black marker. Students can then cut out each piece and use brads to connect the tail and the claws to the body.
Learn More: Sande
20. Lego Lobster
Who doesn't have a box of Legos lying around? Encourage your students to build this easy lobster with simple and common Lego blocks!
Learn More: BrickHow
21. Play Dough Lobster
This craft requires red, white, and black play dough, as well as a plastic spoon or knife. To start, students will roll a cylinder to create the body and pinch the end to make a fan tail shape. Then, they will use their spoon to make marks on the lobster's tail. Students will then roll two smaller cylinders and pinch those to make the claws. Have them roll out a few legs and connect them before attaching two eyes.
Learn More: CreateWithMe -Shikha