In this exciting collection of activities, we'll explore the art of mandala-making and unleash our creativity. Mandalas are not only beautiful, but they also promote mindfulness, focus, and self-expression. Let us be your guide as you embark on a colorful journey and discover unique mandala activities that will inspire and engage your students.
1. Nature-Inspired Mandalas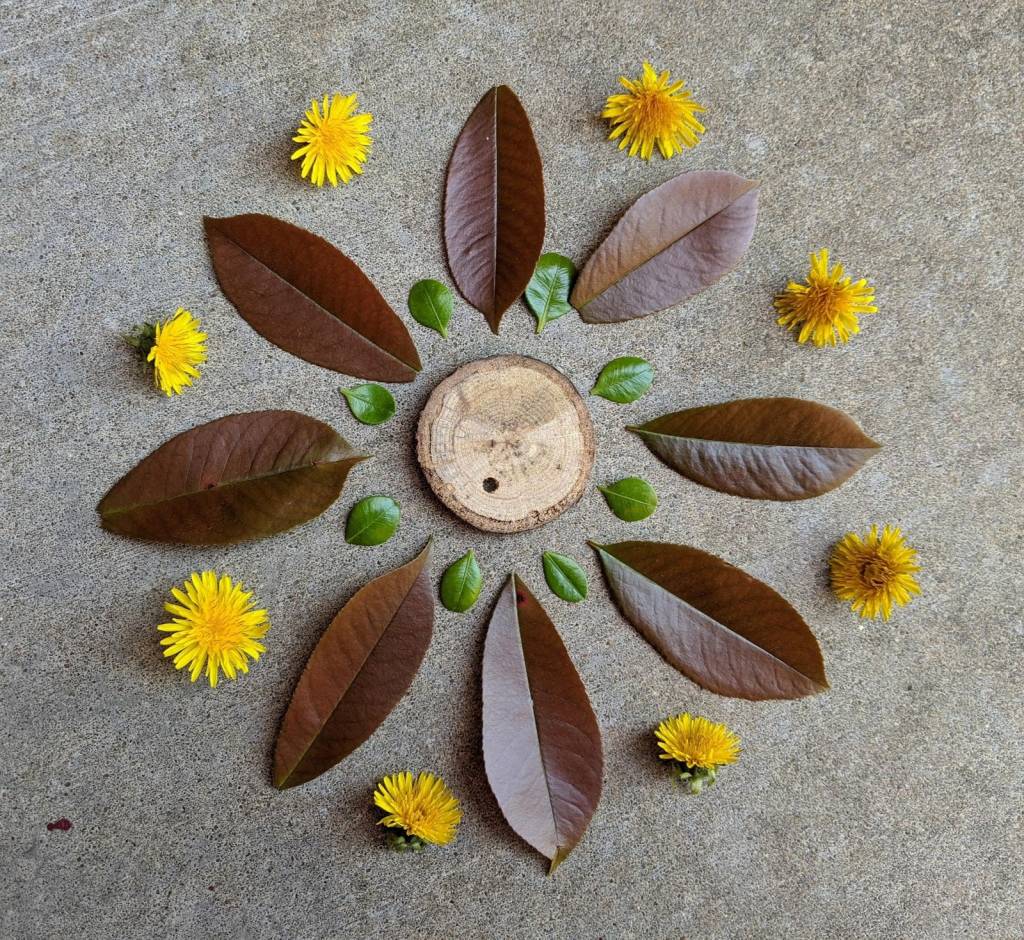 This activity focuses on fostering a deep connection with the environment while exploring symmetry and design. Step into the great outdoors and gather natural materials like leaves, flowers, and pebbles. Encourage your students to arrange these items in intricate patterns to create mandalas that celebrate the beauty of nature.
Learn More: Crystal Bridges
2. Mandala Coloring Sheets
This calming activity promotes relaxation and focus, allowing students to express themselves through color and design. Print out mandala coloring sheets and equip your students with a variety of coloring materials. They can then unleash their artistic talents by adding vibrant colors to the intricate patterns.
Learn More: Monday Mandala
3. Collaborative Mandala Mural
Transform your classroom into a colorful art gallery! Assign different sections of a large piece of paper or canvas to each student. They can then collaborate on artwork by contributing their own unique mandala designs to showcase their individuality.
Learn More: @insideoutartteacher
4. Zen Doodle Mandalas
Introduce students to the meditative art of Zen doodling. Provide them with intricate mandala outlines and encourage them to fill the spaces with repetitive patterns, shapes, and lines. This activity promotes mindfulness and creativity; allowing students to explore endless possibilities within the mandala framework.
Learn More: Enrich Minds
5. Mandala Rock Painting
Unleash your students' inner artists with mandala rock painting. Provide smooth rocks and acrylic paint pens and let your learners get to work designing and painting beautiful mandalas on the rocks. Once complete, they can be displayed or shared as gifts.
Learn More: Lydia May
6. Digital Mandala Design
Embrace technology by introducing digital mandala design. Students can use drawing apps or online tools to create intricate mandalas using a wide range of colors and effects. This activity combines artistic expression with digital skills and gives students an opportunity to experiment with digital design tools and formats.
Learn More: Pinterest
7. Mandalas with Found Objects
Encourage your students to think outside the box and create mandalas using unconventional materials. They can use objects like buttons, beads, paper clips, or even food items to produce unique patterns.
Learn More: Makezine
8. Mandala Reflection Journals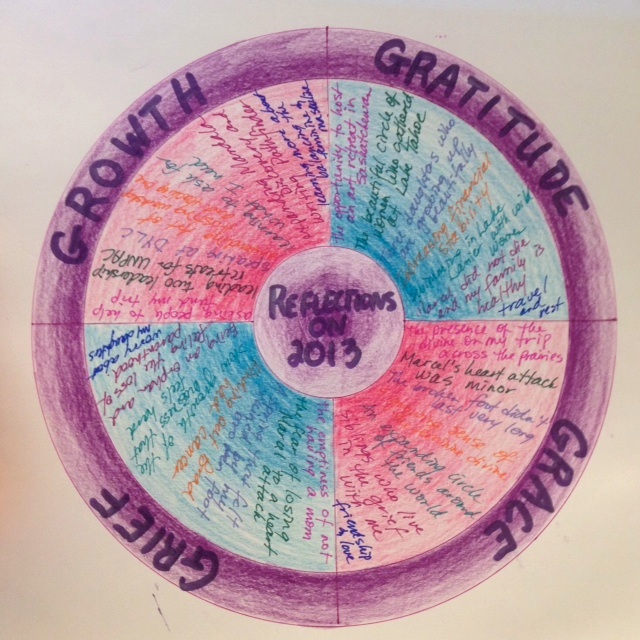 Combine art and self-reflection by incorporating mandalas into student journals. Encourage your kiddos to create mandalas that represent their thoughts, feelings, or experiences.
Learn More: Heather Plett
9. Mandala Storytelling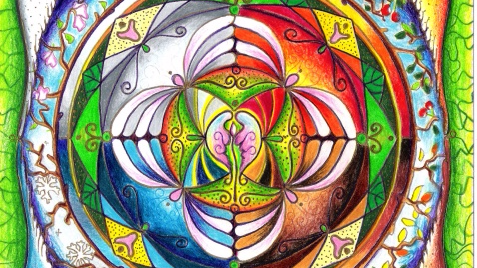 Tap into your students' storytelling skills by using mandalas as story prompts. Provide blank mandala templates and ask students to create a mandala that tells a story. They can then share their mandalas with the class and use them as inspiration for creative writing or oral storytelling activities.
Learn More: Doolally
10. Mandala Puzzle Art
Why not transform mandalas into puzzles? Print different designs and cut them into puzzle pieces. Students can then enjoy the challenge of putting the pieces together to recreate the mandala; perfect for developing problem-solving skills and spatial reasoning.
Learn More: Pinterest
11. Mandala Collage
Encourage students to explore their artistic instincts by creating mandala collages. Provide a variety of materials like colored paper, magazines, and craft supplies. Learners can then cut out shapes and patterns to assemble their unique mandalas.
Learn More: Art Factory Studios
12. Meditative Mandala Coloring
This activity helps reduce stress and fosters a sense of tranquility and concentration. You can promote mindfulness and relaxation with meditative mandala coloring. Provide intricate mandala designs on coloring sheets and encourage students to color them in a calm and focused manner.
Learn More: Live In Colors
13. Mandala Sand Art
Introduce students to the ancient art of sand mandalas. Using colored sand and adhesive, students can create intricate patterns and designs on a flat surface. This activity encourages patience, attention to detail, and an appreciation for the impermanence of art.
Learn More: Frist Art Museum
14. Mandala String Art
This activity can easily be incorporated into your next geometry lesson to bring an air of excitement to the classroom. Students can use string or yarn to create intricate patterns on a wooden board or canvas.
Learn More: Anythink Libraries
15. Mandala Poetry
Merge art and language by incorporating mandalas into poetry writing. Encourage students to create mandalas that inspire them and then write poems based on the feelings and emotions evoked by the mandalas.
Learn More: Sanity Daily
16. Mandala Reflection Walk
Lead your students through a nature walk and ask them to find natural objects that resemble mandala patterns. They can then create mandalas on the ground using leaves, pebbles, and other materials they find.
Learn More: Great Abiding Yoga
17. Mandala Storyboard
Combine art and storytelling with mandala storyboards. Provide students with a blank storyboard template and ask them to create a visual story using mandalas. They can use each panel to depict different scenes; allowing their creativity to guide the narrative.
Learn More: Amazon
18. Mandala Weaving
Use mandalas to introduce weaving techniques to your class. Students can create circular looms using cardboard or paper plates and weave colorful yarn or ribbons through the loom to create unique mandala designs. What a great way to combine art, fine motor skills, and textile craftsmanship!
Learn More: 100 Mandalas
19. Mandala Mind Maps
Use mandalas as a tool for organizing thoughts and ideas. Provide blank mandala templates and ask students to create mind maps within the mandala's sections. They can jot down keywords, draw images, or write concepts to visually represent their thoughts.
Learn More: Doreen Jank
20. Mandala Clay Sculpture
Promote spatial awareness, tactile exploration, and artistic expression with this hands-on activity. Let students explore the three-dimensional aspect of mandalas by creating clay sculptures. Provide air-dry clay or polymer clay for students to mold and shape their own unique mandalas. They can incorporate various textures, patterns, and colors to bring their designs to life.
Learn More: @art_o_walls