Squishy, delicious, and fun! Marshmallows add a much-needed sweetness to a range of drinks and desserts…BUT…what fun activities and crafts can we create with them too? Check out the 20 best marshmallow activities below for some inspirational goodness!
1. For The Architects
Building structures is fun at any age. Using marshmallows and toothpicks, ask your students to build a realistic structure within a given time frame. They can explore 3D shapes and begin to develop problem-solving skills. You could introduce further competition to build the tallest structure!
Learn More: Creative Family Fun
2. It's In The Stars…
What better way to make science and astronomy fun than by creating constellations from mini marshmallows? This website has fun ideas of how to track and trace the stars, and your children can then have a go at practicing their new constellation knowledge by making them from 'mallows and toothpicks!
Learn More: Artsy Momma
3. Cat In The Marshmallow Hat
Dr. Seuss is a childhood favorite! With some chunky jumbo 'mallows, s'mores, and raspberry or cherry roll-ups, you can create some super cool Cat-in-the-Hat-inspired lolly stick treats for any party or treat day!
Learn More: Kitchen Fun With My 3 Sons
4. Lovely Lambs
A perfect Easter treat for the whole family! Create cute little lambs from marshmallows and pretzel sticks. This visual, step-by-step activity will take you through each stage; with upgrades and amendments available as well!
Learn More: Doodle Kins Blog Spot
5. Marshmallow Catapult Challenge
I recommend this one for some rainy-day fun! Make a super easy catapult to make use of basic household objects such as wooden spoons, lolly sticks, yards of string, and elastic bands. Fire those marshmallows onto a target to turn into a fun game.
Learn More: Hello Wonderful
6. Super Snowmen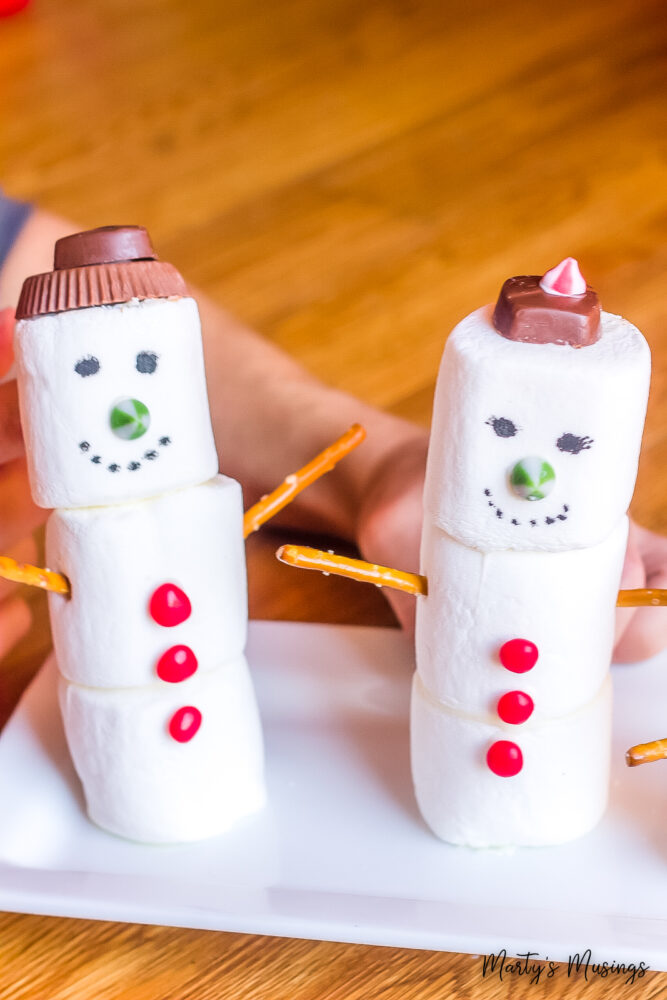 A perfect activity for a cold and snowy day- create these cool snowmen friends! This activity works best with jumbo marshmallows and some extras such as pretzels and chocolate treats.
Learn More: Marty's Musings
7. Perfect Polar Bears
These polar bear marshmallows are the perfect accompaniment to a hot chocolate. You will need a range of differing marshmallow sizes and some edible eyes to recreate these super cute treats. An instant mood-lifter for a cold or snowy day!
Learn More: A Sparkle Of Genius
8. A Simple Sort Jar
For our younger children, sorting and sizing are important skills, along with practicing fine motor skills. Create these squishy marshmallow-size sorting jars for them to practice, and as a reward, you could allow a small sample of the products at the end!
Learn More: Modern Preschool
9. Marshmallow Magic Mud
This combination of marshmallows, corn starch, and water gives the mixture some pretty cool features; from holding its shape to looking like liquid. This marvelous sensory activity will keep your students occupied for a while!
Learn More: Parenting Chaos
10. Experiments
Conduct some fun science experiments by asking students what they think when marshmallows are added to different liquids. Why do they think this will happen? As an extension, have learners draw and record their observations to discuss later.
Learn More: Fantastic Fun And Learning
11. Make Teeth Brushing Fun
Oral hygiene is an important teaching point for all children. This fun, yet educational activity that uses marshmallows to imitate teeth is perfect! Your little ones can learn flossing techniques as they cover the best ways to brush!
Learn More: Marshmallow Mouth Instructions
12. Turn Marshmallows Into Paint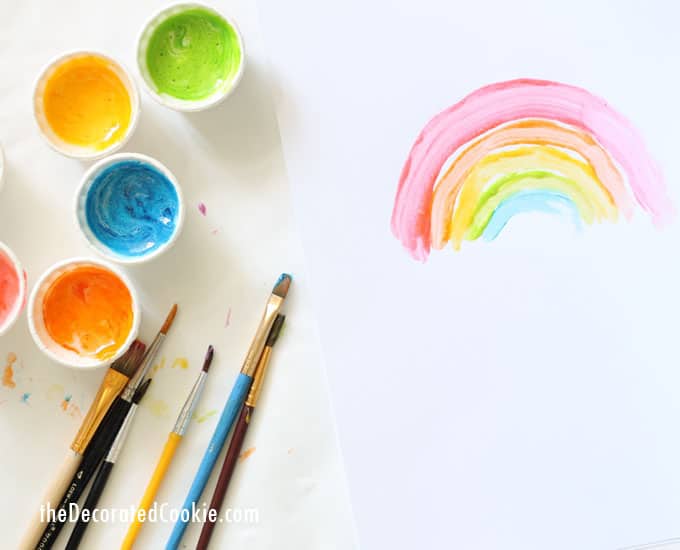 Yes, you read that right! Marshmallows can be turned into edible and colorful paint! All you need is marshmallows, water, corn syrup, and a range of food coloring! The best thing about this paint is that not only can it be used on paper, but it's edible and can be used to decorate a variety of baked goods.
Learn More: Edible Marshmallow Paint
13. Play Dough
We all know that our little ones sometimes put things in their mouths that they shouldn't! Take away that worry with marshmallow play dough! Whilst we don't recommend your children eat a whole load of this, it's perfectly safe for them to sample the edible play dough as they make some cool creations from it!
Learn More: Simply Being Mommy
14. For The Arty Ones
Use your entire marshmallow as a canvas to paint beautiful flowers. Using edible ink you can produce some wonderful creations to share with your family and friends. You could even attach them to bamboo sticks and turn them into pretty bouquets.
Learn More: The Decorated Cookie
15. A Tasty Snack
Some of the recipes here are full of sweet treats and extra sugar. If you want a healthier option, take a look at these easy-to-make marshmallow fruit kebabs.
Learn More: Ally Song Of Ton
16. Shooters
These marshmallow shooters are sure to keep the kids occupied for a few hours. Using simple materials such as toilet roll tubes decorated in a catchy 4th July design, this edible game will be a crowd-pleaser for all!
Learn More: Hunny I'm Home DIY
17. Practice Name Writing
This one is perfect for pre-schoolers! When learners grow bored from practicing forming letters with a pen or pencil, why not develop motor skills by letting them have a go at writing their name in mini marshmallows?
Learn More: Fun-A-Day
18. Incredible Igloos
Another cool marshmallow challenge for the list is an edible igloo! Construct your creation on an upturned paper plate for more rigidity, and have a go at creating some cold-weather animals to decorate with!
Learn More: Momtastic
19. Marshmallow Rainbows
Bright and colorful rainbows will surely brighten up anyone's day. These are so simple to make and only require mini marshmallows, cards, and colored ribbons or streamers.
Learn More: Campfire Marshmallows
20. Marshmallow Math
Not strictly a full marshmallow activity, but this teaching point uses painting with marshmallows to teach your young children about graphs, counting, color recognition, and patterns. There are so many ideas to explore and bring math to life with the ever-handy marshmallow!
Learn More: Pocket Of Preschool