As educators and community members, it is essential that we do interactive and thought-provoking activities with children to expose them to cultural diversity.
At six months, children can recognize differences, by the age of two, they can internalize to some extent racial bias. Dr. Martin Luther King Junior said that all men would be treated equally one day, no matter what race, religion, gender, or background. These activities will help young learners learn about diversity, cultural differences, and how we are all part of the human race.
1. Hands around the world. The importance of Dr. King
Preschool children will enjoy this fun craft, which includes tracing their hands using the different skin tone colors of construction paper. Learn about the similarities and differences of our bodies. Great for the "All about me" or diversity unit. Glue, scissors, and paper are all you need to create diverse hands which can be displayed around a globe bulletin board or around the iconic MLK Jr. poster.
Learn more: School Specialty
2. Story time with feet of all colors. Walk together! 
Kick-off your shoes and socks and read along with your preschoolers the classic Dr. Seuss board book "The foot book" which subtly introduces  Dr. King's dream and mission that all people can walk together in brotherhood.
Don't miss out on the Mr. Rogers classic video of Officer Clemmons cooling off his feet with Mr. Rogers.
This is a remake of the 1965 Civil rights movement. It truly shows in an age-appropriate way a piece of black history.
Learn more: Dr. Seuss
3. Building a bridge and working together. Dr. King's march from Selma to Montgomery.
It's playtime! Have the preschoolers bring in toy figures to represent diversity. Our young learners can work in groups and use small plastic or wooden building blocks to make a bridge. Working hand in hand to help all the people cross the bridge peacefully.  Make a collage of Dr. King and his followers this helps to teach the concept of injustice and the concept of fairness.
Age-appropriate resources are available in the links below to tackle this complex issue with preschoolers.
Learn more: National Association for the Education of Young Children
 4.  Peace Tree in honor of Dr. Martin Luther King Jr.
Fun-filled craft and team-building activity. Watch and learn about Dr. Martin Luther King Jr. while making a huge "Peace" tree for the classroom. Using different shades of brown and beige paper, preschoolers will use their fine motor skills in crafting a strong tree of "Peace". Then they draw pictures on cut-out leaves to show a demonstration of kindness.
Top it off with the Dr. King's I had a dream song!
Dr. King had a dream song for all the people to work together in "Peace".
Dr. King Had a Dream for P-E-A-C-E ( P-E-A-C-E  repeat 2 times ), he wanted people to be friends and live in Harmony.
Dr. King had a dream, he had lots of love to share. P -E-A-C-E ( repeat 2 times )  He spread kindness everywhere.
sung to the tune of Old MacDonald.
Learn more: Sesame Street
5. Superheroes of all shapes, sizes, and colors.  Dr. King was a hero.
Superheroes are well-loved and admired by all. Elementary students love to hear stories about superheroes saving the day!  Dr. King, police officers, firefighters, and hospital staff are all heroes too.
Ordinary people who stand up for civil and human rights.
Let's teach our preschoolers about how anyone who stands up for their rights can be a hero to others.  Using craft supplies it's time to cut, color, and create your own superhero and a Dr. King superhero!
Learn more: Sesame Street
6.  Dr. King Memory Game. Different shades and Melanin!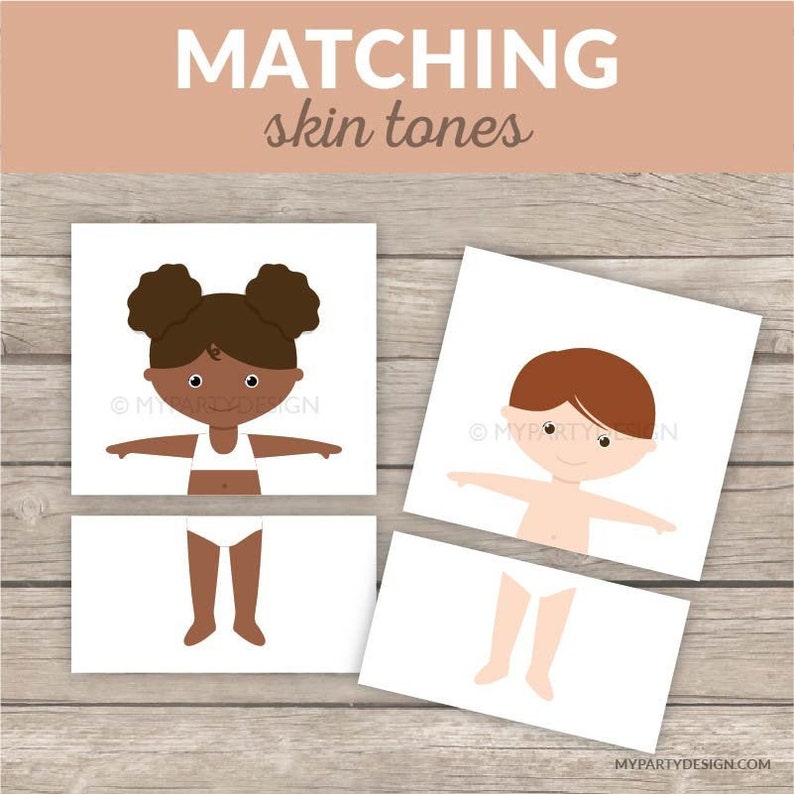 Memory is a classic fun pastime and in this activity, we will introduce Dr. King and different faces of people from around the world. Learn visually. Children can recognize the different skin tones and eye colors from the Melanin in our bodies.  Listen to the Melanin song too!
Learn more: Etsy
7.   The Crayon box that talked Story.  Learn All about Racism
Racism is a complex subject for all, especially for preschoolers. Martin Luther King taught tolerance and kindness. Teach the importance of tolerance and accepting each other through story time and a science craft.  Read out loud  The Crayon box that talked and then with brown and white eggs demonstrate to the class while we are different on the outside we are the same on the inside.
Learn more: Reading Bright Start
8. I am a strong black child.
Children of all backgrounds, races, and religions need to hear how strong, brave and intelligent they are. Watch and listen to "Hey Black Child" on Youtube. Teach them how if they set their mind to it, they can achieve any goal or dream they want, just
like Dr. King. These activities will teach preschoolers to be empathetic and kind learn how to praise themselves and others and be the best you.
Learn more: Twinkl
9. Dr. Martin Luther King Jr. never stopped dreaming!
We all have hopes and dreams and as educators and parents, we need to guide children to
dream. Follow their dreams and never give up hope. Let's have some fun with hands-on activities that will help them create hopes and dreams that they can follow through with and achieve and others that will spark a bit of imagination. Read out loud Making dreams come true by Anna Martha.
10. Dr. King's Discrimination and Bullying
We are going to use shapes and colors to teach a complex issue like racial segregation but by using toys, shapes, and colors, preschoolers will be able to relate to the " odd one out or
bullying. This opens for discussion on how like Dr. King we need to be kind and friendly and
accept everyone no matter what they look like. When children are doing hands-on activities and they will be able to see and feel the frustration of being bullied because we look different.
Learn more: iSL Collective