Matching and memory card games have been around for ages. These games are crucial for developing children's cognitive skills: visual recognition, making choices, and planning ahead. In addition, these games can boost short-term memory and self-confidence. Children will need to have concentration skills as well as patience. Playing these matching games will help them grow and learn while having fun. Here are great matching games for the whole family to play.
1. Make a match and sensory toy all in one
This is a DIY wooden disc matching game that you can easily make all by yourself. Draw out 15 different faces with a black pen on paper. Draw funny faces with different features and then make a photocopy of them. Then, cut out the circles and with non-toxic material, glue the faces onto the discs and there you have it. A matching game with wooden discs that doubles as a sensory toy.
Learn more: Etsy
2. Australian and Aborigine Memory Card Game
Learn a little bit about the history and culture of Australia with these printables to make your own free printable matching game. Add some cards with animals too from the outback. Don't worry they don't bite!
Learn more: Twinkl
3. Rainforest and the Amazon Memory Game Printables
So many colorful things about the rainforest and we must protect the wildlife there. Here is a fun game about animals and the rainforest. It's a free printable so all you have to do is click print and put it on construction paper and ready to play.
Learn more: Life Over C's
4. Food memory match online and printable
This memory game is for kindergarten and early readers. You can play it online or you can print it. Fun, entertaining, and not too challenging because there are numbers to remember. A great game to play alone or with the family.
Learn more: Wordwall
5. Recyclable Egg Carton Matching Game

This matching game is for our youngest learners and it doubles as a sensory toy. All you need are 2 egg cartons and some small nonhazardous toys that match. For example 2 pom poms, 2 Legos, 2 small toys, etc... put them in a big bowl and children have to look for the pairs and put them in the egg cartons in pairs.
Learn more: Hands On As We Grow
6. Printable Matching Games Every theme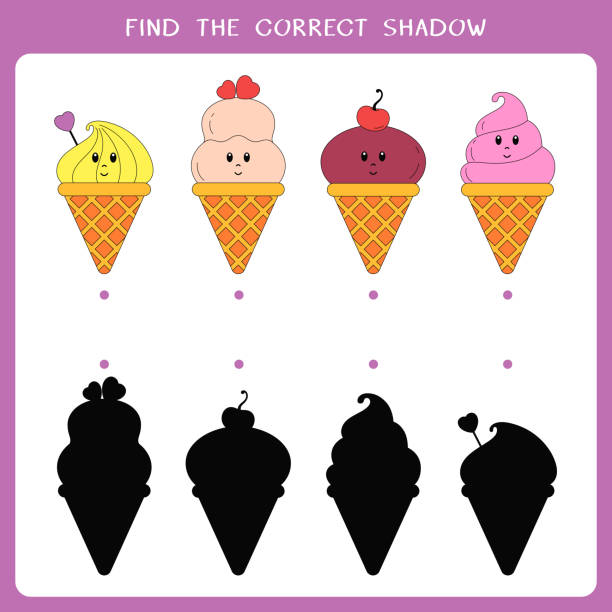 With this website, you can find any matching game with every theme. Wonderful matching card games. Just print it out and stick it to construction paper to make it sturdy. Laminate them for permanent use.
Learn more: Education
7. Nature Rock- Matching Game
Get outdoors and collect some medium size rocks. Using markers, draw designs on the rocks. Play outdoors or in a big area and have the kids turn over the rock and try to match the pictures. This is a fun sensory game as well.
Learn more: Active Littles
8. Dinosaur Matching Game
This is a great pre-school activity. First match the pictures, then practice drawing lines. If you laminate the cards they can use whiteboard markers and do it again and again. You can print out pictures for any theme.
Learn more: Taming Little Monsters
9. Everyday word association matching game
Children love matching and they feel a great sense of achievement. It is important at a young age they can associate objects with places and then with words. This is a pre-reading skill. This website has loads of educational material that is fun and didactic. Fun learning makes minds grow.
Learn more: Twinkl
10. Candyland Matching Game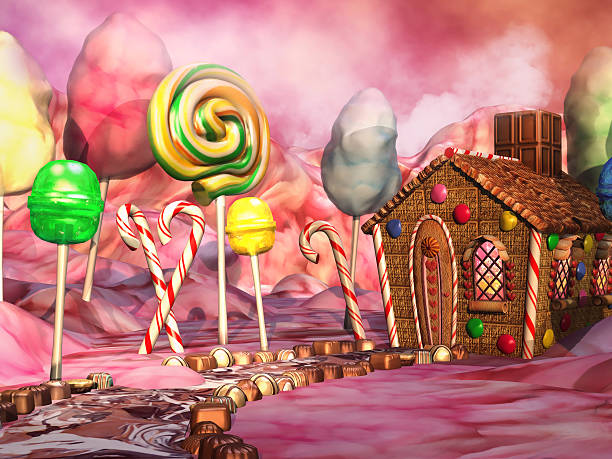 Candyland is a classic game, and it involves learning how to play board games and lots of matching. We all loved playing it and boy did it make us hungry for snacks and candy. This is a DIY to make your own candy land and you can decide to have some healthy munchies or go all out with the treats.
Learn more: Evin Photography
11. Playing Matching Games with Poker Cards
You don't have to spend a lot of money on a cartoon or matching game for kids. You can play a matching game with a deck of Poker cards and there are a lot of variations. This site has a counting and matching game as well as pair games and pairs memory games. Have fun with the whole family.
Whether you go to private, or public or you are homeschooled, these matching games are great for inside and outside classroom play. Easy to print and play with all the different themes.
Learn more: Homeschool Giveaways
13. Math Matching Games Online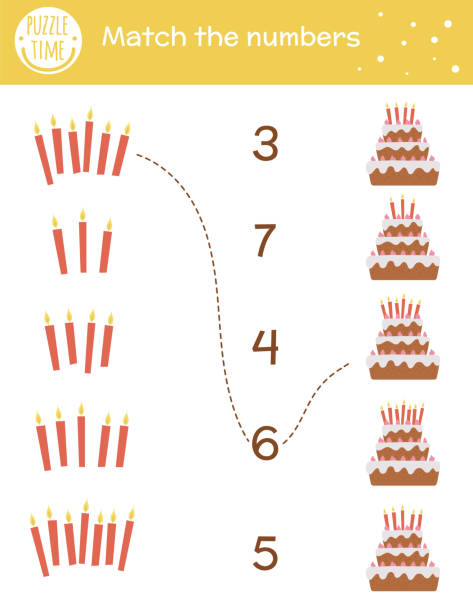 If you want to increase your math skills then this is the site to check out. Grades 1st-6th are and fun-filled packed with learning excitement. There is a great game with multiplication tables, and pairs game and will help develop math skills in children.
Learn more: Math Play
14. Tropical Animals Matching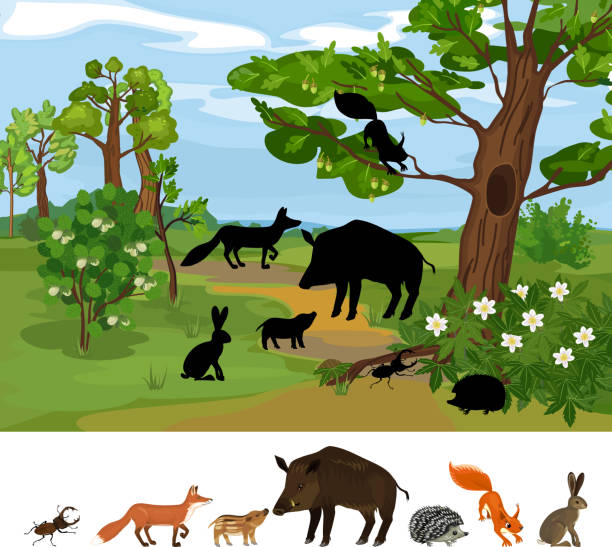 This game can be played alone or with an elderly relative. It's a fun online matching game with beautiful pictures. More than 50 exotic animals to choose from and tropical scenes. Very relaxing game. Great for young children and seniors.
Learn more: Memozor
These puzzles are great for children learning to count from 1-5. Beautiful animal pictures and easy to play even for the little ones. Good fun and enhances the development of children and math skills.
Learn more: Twinkl
16. Vatos Board Magnetic Kids Game
This game is not very expensive and it is a great gift for anyone who has children or toddlers. Kids are drawn to magnets and this game is colorful and is for ages 3-8. Perfect game for brothers and sisters.
Learn more: Home Furniture Life
17. Sound Matching Online Games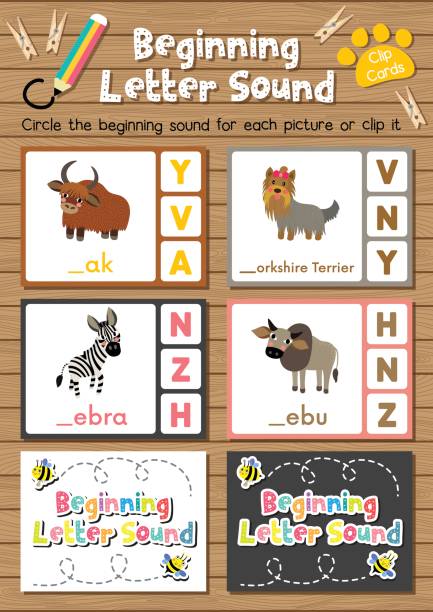 This is a great toddler-matching game with sounds. Little ones get to click, listen and match. They will become more in tune with animal sounds and everyday sounds we have around us. They can play in small groups of 2-3 players. Good fun!
Learn more: Phonics Bloom
18. Hot wheels make a match card game
If you like racing cars and you are a Hot Wheels fan, this matching car game is right up your alley Easy to play and 2-4 players can have a spin at Hot wheels memory! Good family fun for the little ones.
Learn more: Amazon
19. Bilingual matching card game
Introducing a new language is a good thing to do anytime. Nowadays if you only speak one language you could have limited options. Spanish is the second official language in many places. Here is a good site that offers loads of memory-matching games to learn a little "Español".
Learn more: Teachers Pay Teachers
20. Glow-in-the-dark matching game with letters
Make some easy glow-in-the-dark letters and pictures and let the games begin. Take a flashlight and try to find everything that is on your checklist in a specific area. They glow and they are neon bright.
Learn more: Where Imagination Grows