Step up your next math class or math lesson by kicking off the session with a fun math puzzle. Beginning with a math puzzle will engage your students by having them buy into solving it. Students can work independently, in small groups, or as a class to solve these math puzzles. You can project them onto the board, load them onto your smartboard, or print them for your learners.
1.  Numbers in a Triangle
Working with the numbers 1 to 9 only, the students will need to manipulate these numbers to ensure that the sum of numbers on every side of the triangle is the same. Your learner might need to give this puzzle a couple of tries!
Learn more: Homeschool Math
This minesweeper game is the perfect example of a puzzle that will strengthen your students' logical thinking skills and problem-solving skills. Your middle school students can work off of printed copies you make or they can work on laptops.
Learn more: Puzzle Madness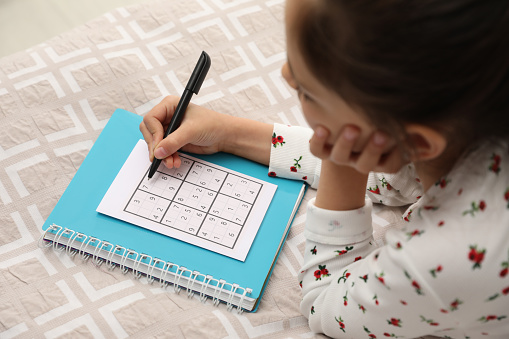 Sudoku is a common math puzzle that works on students' critical thinking skills and problem-solving skills. Sudoku has a variety of math riddles because there are many different puzzles that students can solve. This puzzle also requires students to work with numbers 1 to 9 as well.
Learn more: Web Sudoku
If you have students who are struggling with essential skills like counting, a connect the dots puzzle is perfect! You can find sequencing connect the dots puzzles or skip counting connect the dots puzzles that will help your young learners and are fun to do!
Learn more: Coloring.ws
Your middle school students or child will work with blank squares and place the salamanders in the correct spots. You can print this worksheet for students to complete during class time as they cut and paste the salamanders or you can show your students this puzzle on your SMARTBoard.
Learn more: Math Salamanders
Students will work through this cross shape grid puzzle to fill in the blanks with the given numbers. It will keep the students busy, especially because there is more than one puzzle on the page. The students can compare to see if they got the same answers!
Learn more: Math Salamanders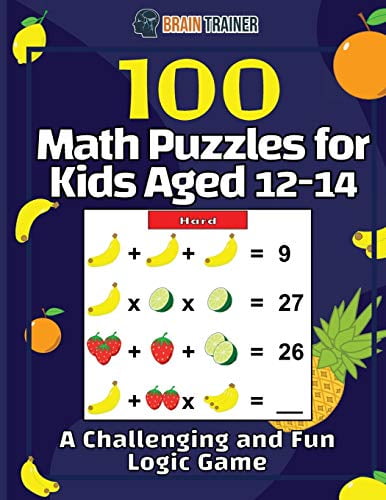 Sometimes, teachers and parents simply prefer a hard copy. Having a physical copy of a book such as this one will allow you to take it right up to the photocopier and print multiple pages right on the spot. Books such as this contain many different types of math puzzles.
Learn more: Walmart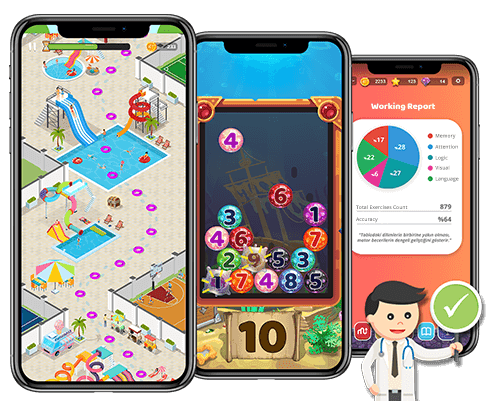 9. Math Equation Crossword Puzzle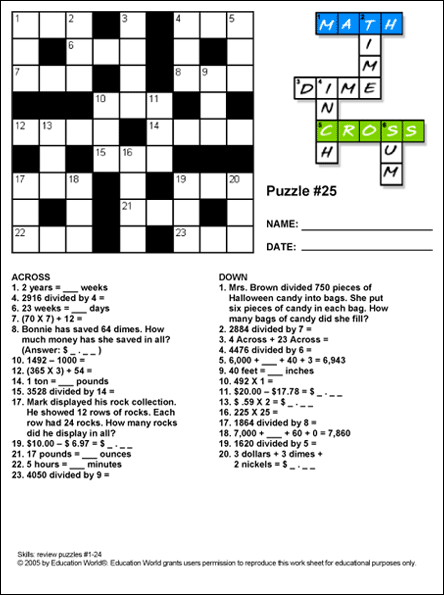 As a spin on the traditional crossword puzzle, students will solve math equations to figure out the answers and write them right in the boxes. This type of puzzle may be more suited for your more advanced students depending on their mathematics skills.
Learn more: Education World
If you are looking for a number-less math puzzle for your students, check out Colorku puzzles. These puzzles focus on critical skills such as analyzing, sequencing and reasoning. These skills can be transferred to many other math problems. It will work on their essential logic skills.
Learn more: ColorKu
11.  Expanded Form Puzzle
If you are teaching expanded form sometime soon, these puzzles are perfect as they are bright, colorful, hands-on, and educational. You can print, cut, and laminate these puzzles as your students work on their foundational skills. You can re-use these puzzles all year!
Learn more: You've Got This Math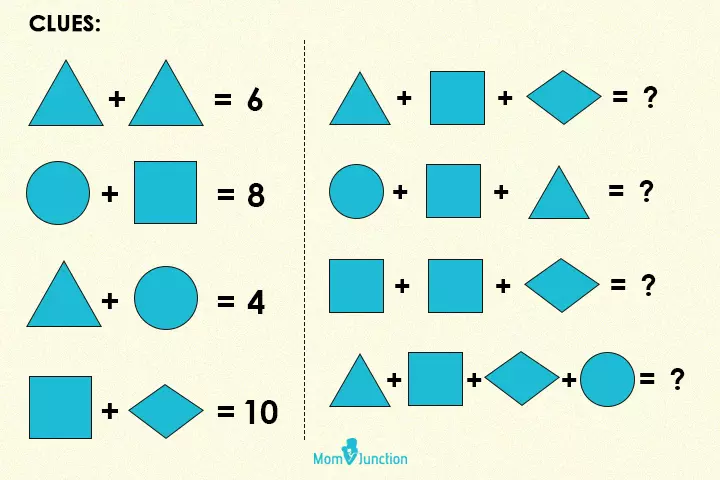 Build on your middle school students' foundation of skills by having them solve these shape addition puzzles. These types of puzzles are a perfect fit for elementary and middle school students, especially if they are at similar skill levels.
Learn more: Momjunction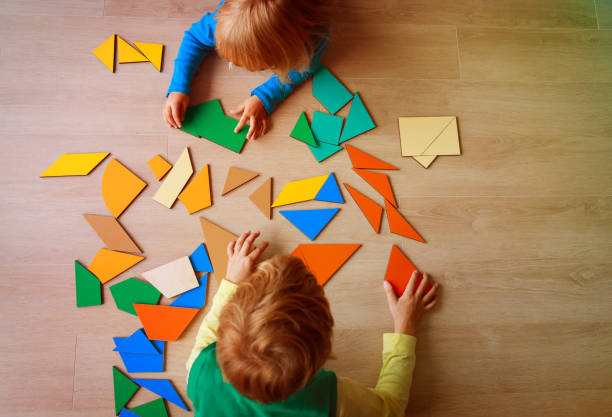 Bringing in some physical puzzles is always an excellent option. Students will enjoy working with the physical puzzle pieces as they learn. It will also be a terrific cooperative learning activity if you require students to share the pieces if they are working in groups.
Learn more: eBay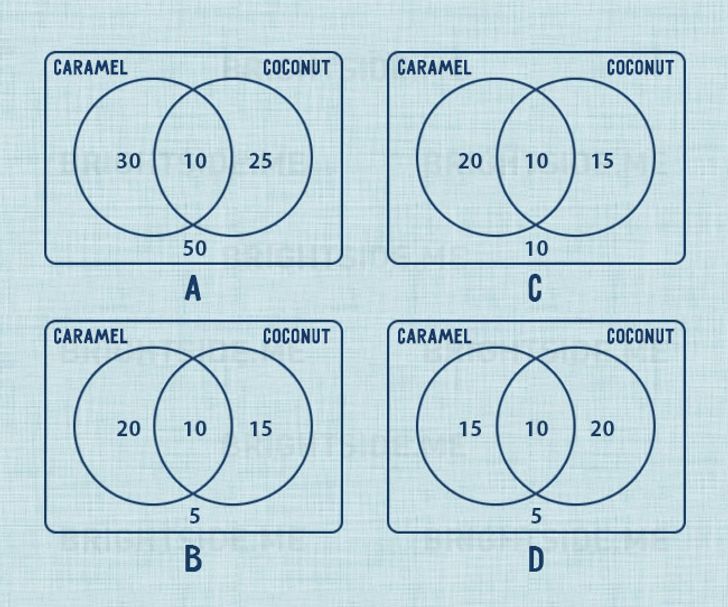 This visual puzzle is perfect for elementary students all the way up to intermediate students because there is only so much information shown. It will get students' brain power working extra hard. It will ignite a lot of classroom discussions that can be held during lesson time or as homework.
Learn more: Bright Side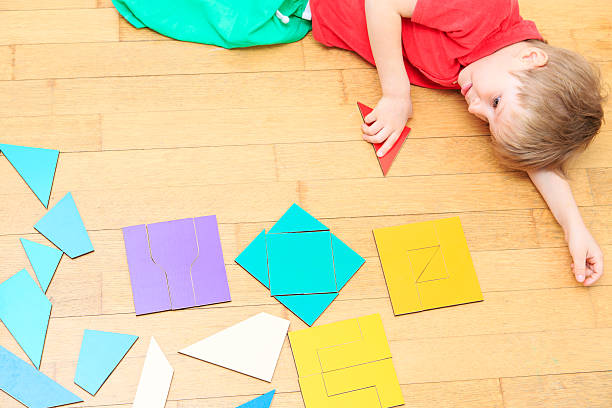 This type of math puzzle focuses on students' use of mathematical operations. Loading the digital version of this worksheet will work if you want students to copy their answers down or you can simply print multiple copies for them to write on.
Learn more: Amazing Math Puzzles and Mazes
This website has many different mobile puzzles for students to work on. They will be enticed by the colors and shapes of these mobiles. They will need to create balanced equations to help keep the mobiles steady. You can assign this website during your next computer lab time.
Learn more: Solve Me Mobiles
17. Find the Correct Timing
If you are still working in a digital classroom in an online learning virtual space, this activity will keep your students thinking. They will use their logical reasoning skills to make critical decisions to solve their math puzzle.
Learn more: Transum
Looking at the basic idea of squares, sides, and points, your students will need to find out how many different sets of four dots can be connected to form squares across the entire page. Children from grades 1 to 12 will love this puzzle!
Learn more: Transum
If you have physical tangrams for use as manipulatives in your classroom, your students can look at the puzzles on this website and recreate them with their physical pieces or they can work with the pieces on the website by manipulating them as needed.
Learn more: Math Playground
20. Subtraction Number Puzzle
This type of number puzzle works with the operation of subtraction. Your class will attempt to solve the equation and fill in the question mark answer. Printing and laminating this page will be an excellent addition to your math center.
Learn more: Brain Fans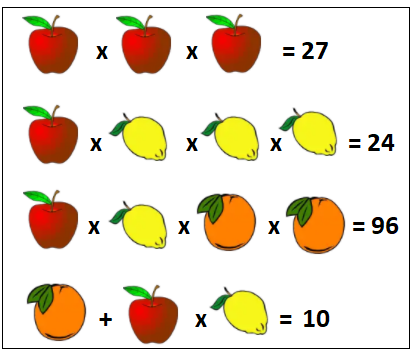 There are multiple visual components to this puzzle. The students will need to cognitively process each part of this puzzle to fully understand and complete the task and solve the equation. This puzzle is a great addition to a digital math center in your online classroom.
Learn more: Byju's
This adorable take on algebra will interest your students because chances are, they are familiar with different emojis. By including emojis in your puzzles, you can participate in classroom gamification. They will think about what the correct figure is.
Learn more: Solvemoji
23. Popsicle Stick Puzzles
Popsicle sticks are quite versatile when it comes to math, especially when crafting math puzzles. The best part of these puzzles is that they are completely customizable and you can cater the puzzles to the different levels of learning in your classroom.
Learn more: Play Ideas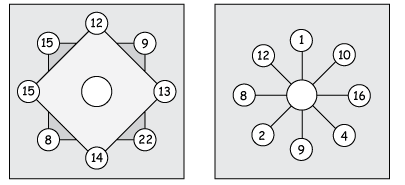 Add an extra level of skill to make this puzzle more complex by asking your students to think about the patterns that are involved in this task. This task can be assigned as an independent activity for students to work on if they have finished all other assigned math problems.
Learn more: Math in English