Learning about cells and reproduction can be quite difficult for kids. It's easier when you can have your students work in a hands-on manner and visualize cell reproduction. Teach your high schoolers about mitosis and meiosis through hands-on activities that ensure they understand the concept. Read on to find 18 hands-on meiosis activities that will enrich learning and have all students applying their knowledge.
1. Pipe Cleaner Meiosis
If verbal lessons aren't working for your students, add a twist using pipe cleaners. Students should be challenged to show the different phases of meiosis and the different parts of the chromosomes. Learning goals will be modeling the chromosomes' progression through meiosis.
Learn More: Team Tran
2. Pop Beads Meiosis
Pop beads are a great manipulative to add to the classroom while talking about cells. After completing the models, students should answer questions about the number of chromosomes present in the parent cell before and after replication as well as identify the different chromosomes in each phase.
Learn More: Sharp School
3. String Models of Meiosis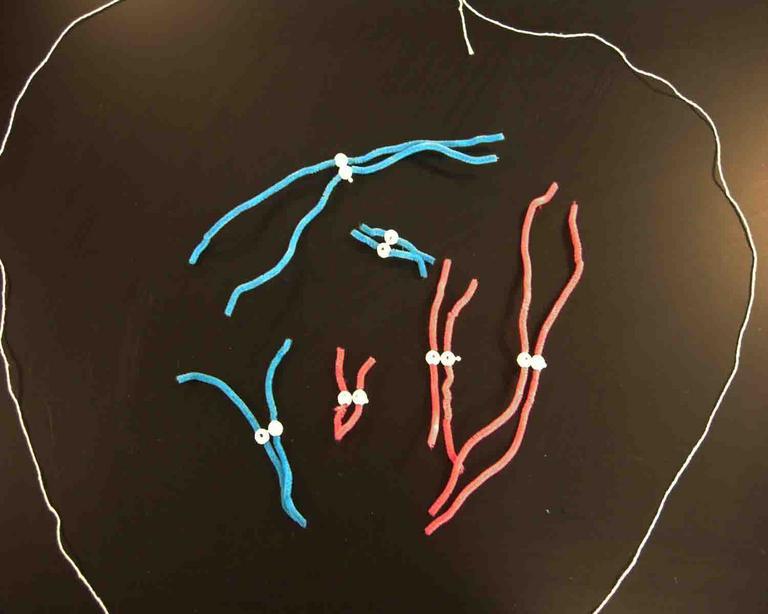 String models of meiosis are another great way to identify the different phases of meiosis and how it creates gametes. Students will use socks and sting to represent a nuclear membrane, sister chromatids, and chromosomes. Using sock pairs is an excellent way to talk about homologous chromosomes.
Learn More: Carolina
4. Clay Models of Meiosis
Clay models are an excellent way to show the process of meiosis. Students will have to identify each phase of the process and what each color of clay represents. Key vocabulary words are; diploid, haploid, crossover, and homologous chromosomes.
Learn More: North Cobb High School
5. Paper Plate Meiosis and Mitosis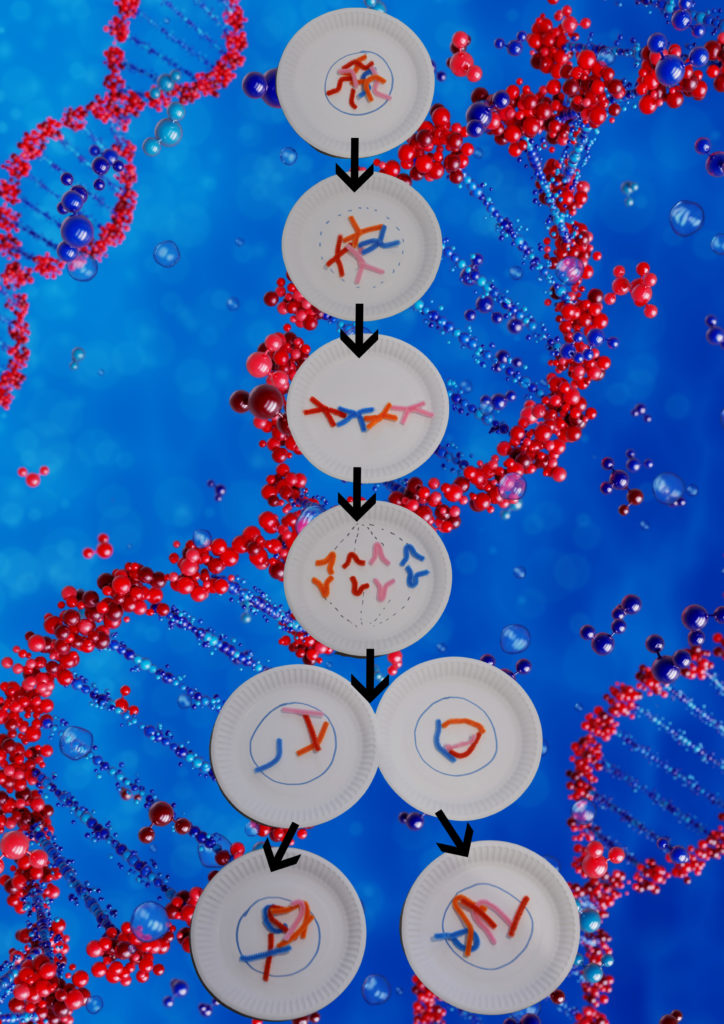 Using paper plates and pipe cleaners, you can teach your children about the difference between mitosis and meiosis. The pipe cleaners represent the chromosomes that have chromatids. Modeling each division process will ensure your students know that mitosis divides one cell into two genetically identical cells, while meiosis results in four daughter cells or gametes.
Learn More: Science Sparks
6. Meiosis Flip Books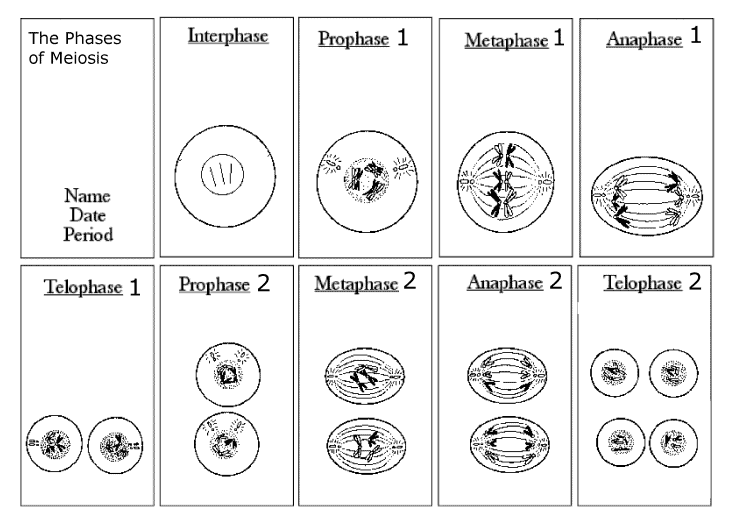 Flipbooks are great for students that need a cheat sheet or have an artistic side. They can draw each phase of meiosis and label them as they go. The flipbook should include: Interphase, Prophase I, Metaphase I, Anaphase I, Telophase I, Prophase II, Metaphase II, Anaphase II, and Telophase II.
Learn More: Mrs. Gillum's Science
7. Create a Meiosis Song and Video
If you want to assess your high schoolers' knowledge about mitosis and meiosis, have them create a song and music video. This will allow them to demonstrate their understanding of cell reproduction in various ways!
Learn More: Scribd
8. Meiosis Cookies
Teach about the cell cycle by baking cookies! You can show each phase of meiosis by starting with one cooking and adding icing to represent the Interphase. Then show prophase and anaphase I by creating homologous chromosomes. Use two cookies combined to show the cleavage and onset of anaphase I. Eventually, you will create 2 cookies cinched in the middle to show telophase II.
Learn More: Miss Whole Brain Teaching
9. Meiosis Puzzles
Test your students' knowledge by having them complete a puzzle for each phase in meiosis. You can use this awesome printout or have them create their own!
Learn More: Math in Demand
10. Meiosis Review Game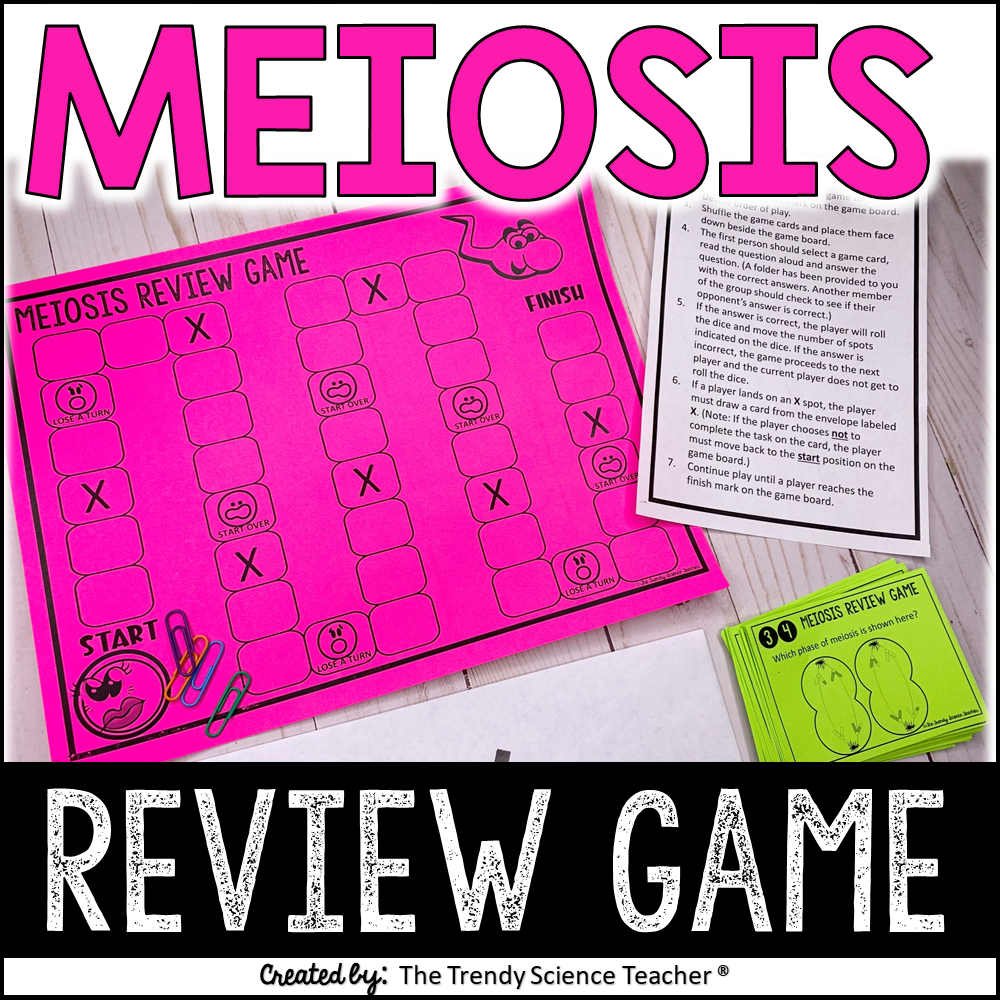 If you are looking to revise before a test about meiosis, have your students play this Meiosis review game. Students will have to identify different parts of the cells such as; spindle poles, chromatids, late anaphase, early anaphase, cleavage, and sister cells.
Learn More: The Trendy Science Teacher
11. Meiosis Task Cards
Teach the difference between meiosis and mitosis with these task cards! In the end, students should be clear that mitosis creates two diploid daughter cells while meiosis creates four haploid cells.
Learn More: Tangstar Videos
12. Meiosis Escape Room
A great interactive and unique activity for teaching meiosis is the meiosis escape room! Students will identify the different parts of chromosomes in meiosis as well as the onset of meiosis, anaphase, and prophase.
Learn More: Learning Hypothesis
13. Dragon Meiosis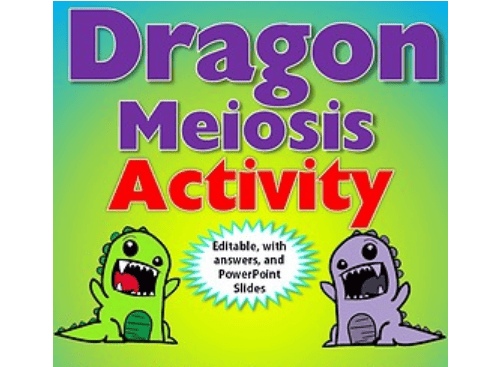 The dragon meiosis activity will give students an easy way to memorize the different steps of nuclear divisions. They will also be asked about various genetic topics such as genotype, phenotype, and different types of chromosomes.
Learn More: Teachers Pay Teachers
14. CSI Science Adventure
The CSI Science Adventure is an excellent way to challenge your students to learn the process of meiosis, mitosis, and other genetic processes. Students will have to complete a secret chromosome message, DNA matching, punnet squares, and a mitosis activity to help the mad scientist and his master!
Learn More: Teachers Pay Teachers
15. Hair Roll Chromosomos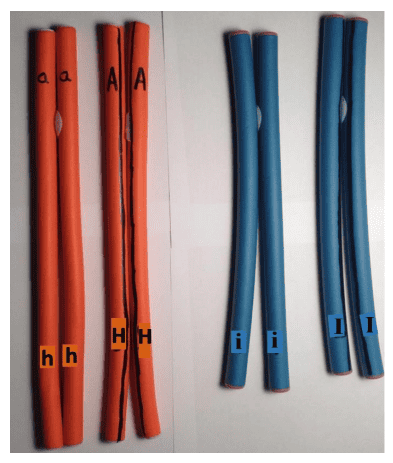 You can model the different types of chromosomes in this meiosis activity. All you need is a sharpie and some foldable hair rollers! You can demonstrate the sister chromatid cohesion and the complete steps of Meiosis.
Learn More: Blue CC Instructure
16. Preparing Anther Squash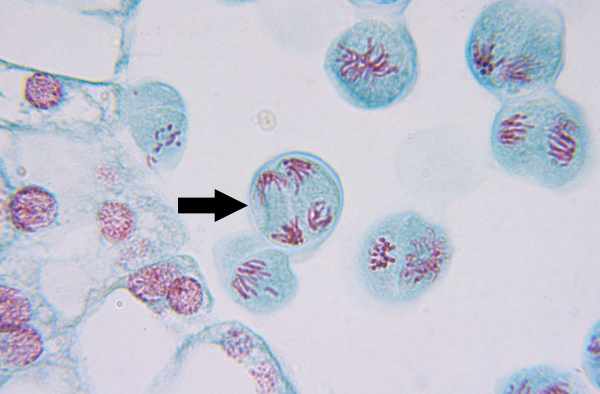 Using a microscope to prepare anther squash for meiosis is a fun experiment for students to learn visually. These can be done in separate experiments, or preparing an anther squash could be performed as an independent experiment. Students will be able to see the different cellular activity at meiosis phases and have to explain what is happening.
Learn More: Practical Biology
17. Meiosis in Seeded Watermelons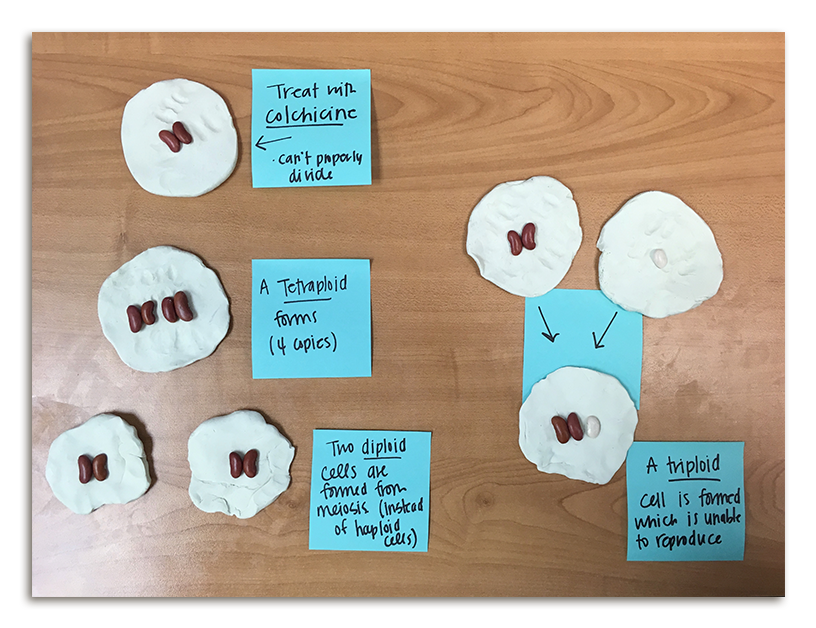 Seeded watermelons and clay are great for showing different cell production and types of cells, such as tetraploids, diploids, and haploids. Students will use the following vocabulary to complete the activity: colchicine, meiosis, mitosis, diploid, haploid, triploid, and tetraploid. This is a great extension activity for students that have already mastered the concept and wish to revise.
Learn More: AG Classroom
18. Meiosis Three-Act Play
Have your students model the three different parts of meiosis by creating a play with chromosomes! The learning goals for this activity are; identifying crossover and its importance in meiosis, explaining the importance of homologous chromosome pairing, and identifying if a cell has been replicated.
Learn More: Course Source