As adults, we know just how difficult our emotions can be to navigate from time to time. The same can be said for the little legends in elementary school. With this being said, it's imperative that we begin incorporating more mental health activities into a school syllabus! We've compiled a list of 15 activities that'll help your students build better relationship skills, develop good communication skills and get in touch with their own emotions and how to better express them. Dive right in to pick up an idea or two on ways in which to better your learner's mental health.
This craft provides a small reminder that students can carry around with them throughout the day. To create a special memento of their own, students should each choose a stone and paint it as they wish. Once dry, they can simply write a positive quote or word on either side.
Learn more: PHE Cananda
These nifty creations help to soothe children who may battle with anxiety or fits of anger. All your little one needs to make a stress ball is; a balloon, flour, a marker, and a few strands of yarn.
Learn more: PHE Canada
This wonderful book provides 365 affirmations for young learners- one for them to read and repeat each day of the year! On top of this, the book helps to inspire creative play through fun activities as well as teach young learners important lessons through inspiring stories.
Learn more: Amazon
4. Peaceful Problem Solver
Teaching our kids to solve their problems and navigate their feelings in a peaceful manner is something that will benefit them for life! This awesome problem-solving chart helps them calm down and think clearly before just acting out.
Learn more: Mom Junction
Communication and modeling positive behavior is extremely important for children, especially at a young age. Children learn through observation and re-enactment. You can talk through different responses to adverse situations, expose them to good manners and encourage sharing- always using a calm tone when doing so.
Learn more: Michigan State University
This activity provides a great opportunity for parents to instill good behavior and positive thinking within the home. By establishing a relaxing and enjoyable morning routine, you equip your little one with a sense of empowerment and motivation for the day ahead.
Learn more: Kinder Care
Taking time out to remind ourselves of all that we are afforded provides amazing benefits. Adopting an attitude of both gratitude and appreciation results in kids experiencing more positive emotions, more frequently. This activity can be completed in many ways, but one of the simplest is encouraging learners to talk about what they're grateful for and why.
Learn more: Kurtz Psychology
Smart brain activities such as solving a Rubik's cube, building a puzzle, or drawing a picture give students a silent opportunity to process their environment and develop good problem-solving skills. Kids who engage in these types of activities are better able to process and express their emotions.
Learn more: Mom Junction
9. Picture A Control Circle
When the world feels like it's spiraling, having your learners picture a control circle can be extremely helpful. This activity aptly puts into perspective, things that are both in and out of a child's control. It teaches students that they can't control how others act, but they can, however, control their own responses and actions to these behaviors.
Learn more: Book Widgets
Having learners get in touch with their emotions and express how they're feeling is an activity that has been encouraged by social workers for decades! Put an emotions chart up in the classroom and each day have students place their name over a feeling. This not only helps others recognize how they may be feeling but also develops a sense of empathy and compassion.
Learn more: Mindful Little Minds
The emotional safety deposit box is a fantastic tool to give your learners a safe environment in which to express their feelings and concerns. Simply create a box in which learners can place notes of concern about themselves or a fellow student. It of course goes without saying that harsh comments and disingenuous remarks should be avoided.
Learn more: Children's Mental Health Matters
12. Mindful Coloring In And Drawing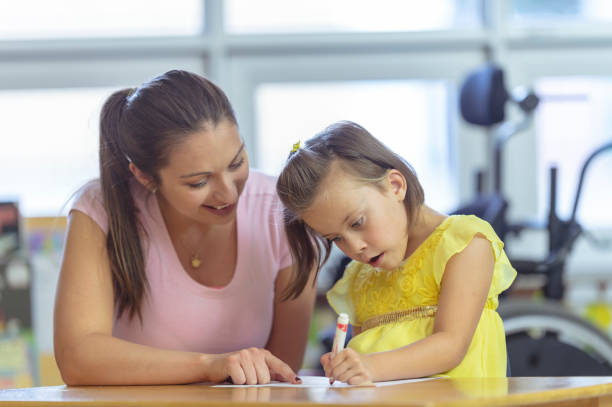 Coloring is a calming activity and is a wonderful idea for kids to unwind and process the day- saying goodbye to worries and hello to a relaxing activity. They can spend time either coloring or drawing and be afforded a total mental reset in the process.
Learn more: Thrive Global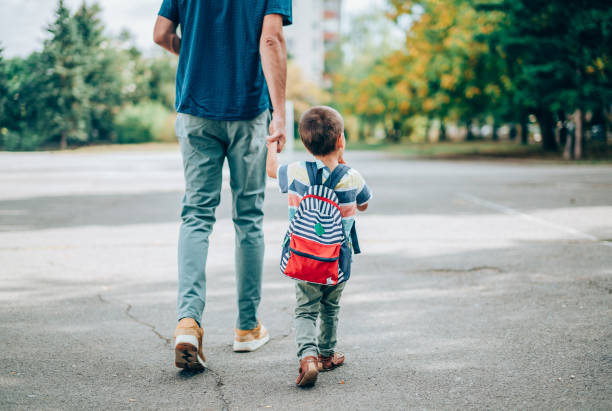 Getting out into nature is a well-known stress reliever. This activity not only releases endorphins but also allows learners to just be present in the moment- forgetting about their worries for a period of time. You can encourage your learners to take deep breaths, observe the world around them or even repeat a positive phrase.
Learn more: Thrive Global
This beloved childhood paper game is not only easy to organize, but is also an effective way to encourage positive thoughts and behaviors. They're free to use the template below or come up with their own unique phrases to write into each triangle.
Learn more: Walk in My Shoes
Growing something gives children a small dose of responsibility and helps them develop good self-esteem and a sense of pride in their creations. They can start with a bean sprout, lettuce seedlings, or even wildflowers!
Learn more: Kids Uncomplicated