Keeping middle schoolers engaged during speech therapy practice can be quite a challenge. There are fewer targeted resources and heavier caseloads than with elementary students, making it all the more important to take a targeted approach and use your limited time effectively.
This thoughtfully curated collection of school-based speech therapy activities, articulation ideas, games, audio and video-based resources, and high-interest reading passages are designed to make your job easier while providing students with fun and engaging learning opportunities.
1. Practice Speech Sounds with a Football-Themed Game
Students can choose their own articulation words and compete to race them through the LEGO goalposts. The words can be adapted for different levels of difficulty while the kinesthetic aspect of this game encourages better memory and recall of the target vocabulary.
Learn more: Sweet Southern Speech
2. Articulation Students Bundle 
This collection includes various challenging phonemes such as L, S, and R blends. Students will be challenged to define each word, determine its category as a noun, verb, or adjective and use the word in a sentence, providing them with ample articulation practice.
Learn more: Speech Sprouts
3. Speech Therapy Articulation Activity
These 12 endangered animal passages have proven to be a hit with middle school students. The package features reading and listening comprehension questions drawn from real-world scenarios, designed to build language skills as well as articulation activities to practice target speech sounds.
Learn more: The Speech Owl
4. Try a Game to Ease Your Articulation Woes
Yeti in My Spaghetti is a super popular game and this creative twist on articulation is sure to be a hit. Every time students pronounce a word correctly, they can remove a noddle from the bowl without letting the Yeti fall in.
Learn more: Speech is Sweet
5. Make Paper Fortune Tellers for Middle School Speech Students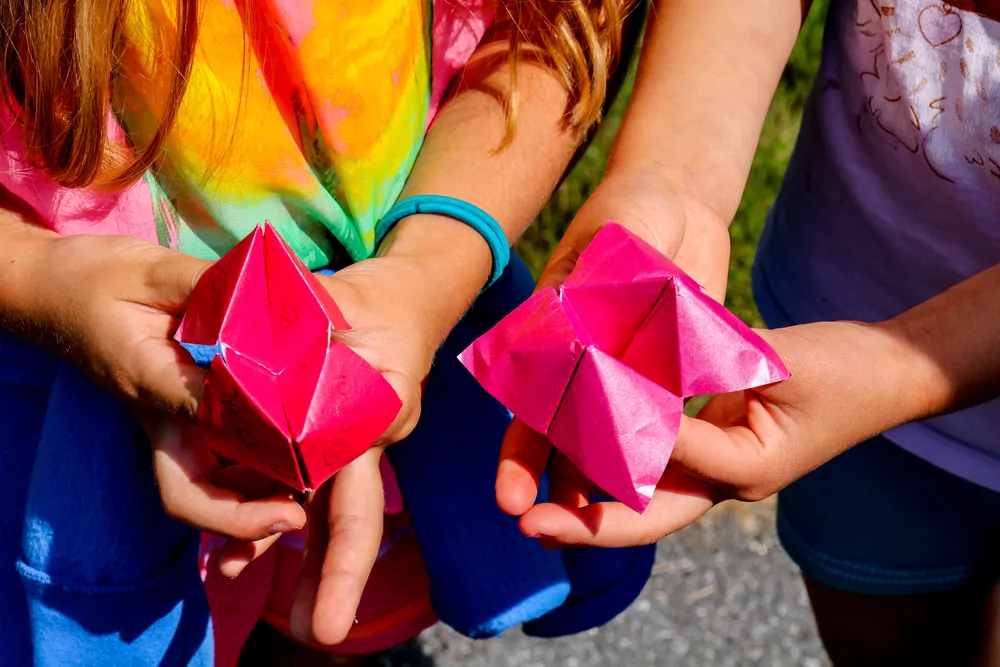 Fortune tellers are not only quick and easy to make, but they are also a hands-on way to get students involved in their learning. Why not adapt them for mixed articulation practice with words, phrases, and phonemic blends?
Learn more: Speech Blubs
6. Battleship Game to Practice Articulation in Speech Therapy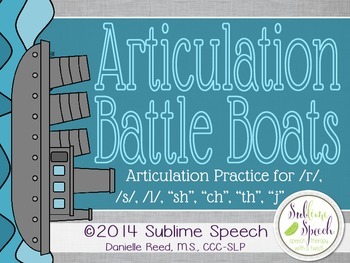 Battleship is a favorite game among students and this DIY version is easy to put together. Players practice saying any two targeted words as coordinates for their partner to guess. Unlike the original game, this version can be adapted as students progress with their learning goals.
Learn more: Sublime Speech
7. Articulation Placemat for Middle School Students
This simplified board game includes different target sounds, a tick-tack-toe board, a spinner, and a word list for each day. It's a great way to reinforce in-school learning with fun, home-based practice.
Learn more: Blogspot
8. Word Mats Featuring a Complexity of Sentence Levels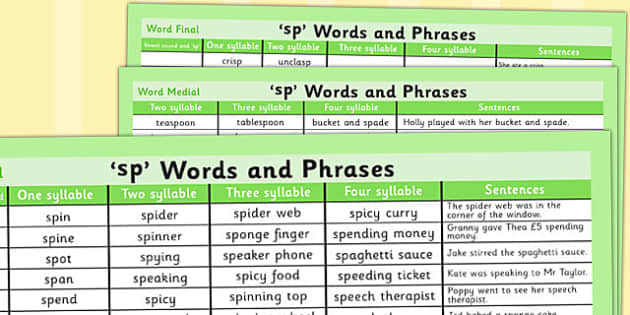 These challenging articulation worksheets are perfect for middle school speech therapy. They contain one-syllable and multi-syllable words and phrases and feature a wide variety of sentences for students to use the target sounds in a structured context.
Learn more: Twinkl
9. Favorite Articulation Activity for Middle School Grade Levels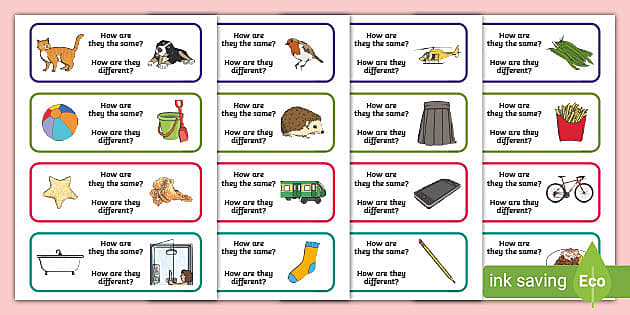 These vibrantly illustrated picture cards challenge students to describe similarities and differences between pairs of objects. They are an easy way to establish a conversational setting and encourage spontaneous speech and improve pronunciation skills. 
Learn more: Twinkl
10. Try a  Digital Speech Blend FlipBook to Coach Students on Articulation
This online version of a speech flipbook is an interactive and compelling way to teach articulation, treat apraxia and dysarthria and develop phonological awareness. It's easy to customize the content with your own word list items to reach specific articulation goals.
Learn more: Tactus Therapy
11. Articulation Stories and Daily Articles
This articulation activity bundle is perfect for middle school kids who can handle more sound practice per story. It features a data tracking sheet as well as a fun drawing portion with real photos. The series of concrete and abstract questions will challenge students to share their learning aloud and in words. 
Learn more: Speech Tea
12. Play a Ball Game for Articulation Practice Fun
Beach balls are a great, low-prep tool for adding movement to a speech therapy session and can be used to practice articulation, as well as phonology with target words and sentences. All you need is a sharpie and some space to move!
Learn more: Natalie Snyders
13. Read Articles on Topics of Interest to Students
This free online resource features a wide variety of interesting articles for students to choose from. Even better, the articles can be adapted to different grade levels and include comprehension questions to facilitate lively discussion.
Learn more: Newsela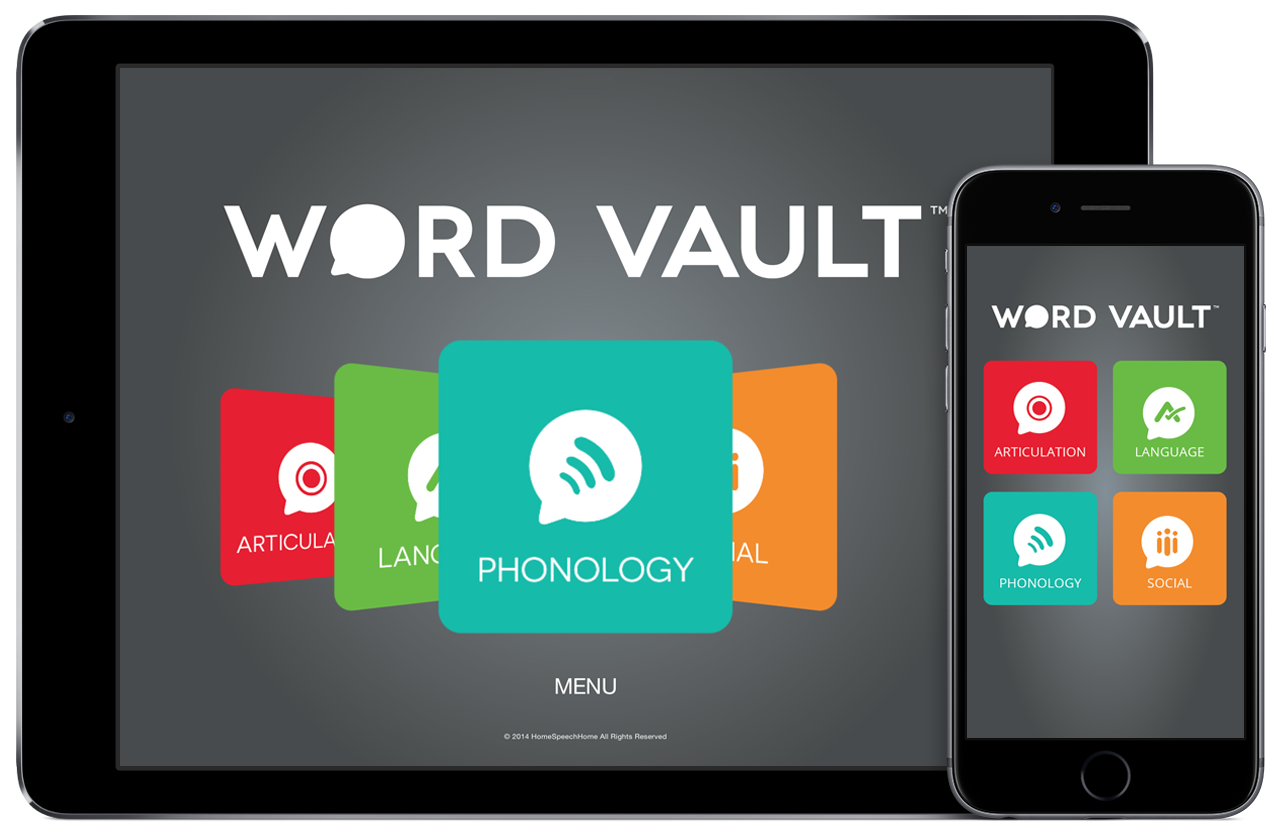 This comprehensive app features picture flashcards, words, phrases, stories, and audio recordings organized by level of difficulty and concept. You can also add your own custom phrases, audio recordings, and pictures.
Learn more: Home Speech Home PLLC
15. Play a Speech and Language-Based Video Game
Eric is a speech-language pathologist and video game designer who has created some fun and engaging video games to teach core articulation skills. The games are challenging enough to keep middle schoolers engaged but not so difficult that they will give up entirely.
Learn more: SLP Video Games
16. Watch a Wordless Video to Teach Inferencing
Designed by an SLP, this series of engaging videos are a great way to develop articulation skills through retelling, sequencing, describing, and inferencing.
Learn more: Speech is Love
17.  Read and Discuss Middle School Literature 
Students can practice articulation by completing a sound search in their favorite chapter book. They can be challenged to identify the words containing their sound in three sections (initial, middle, and final) as well as summarize the book to practice their targeted phones in conversational speech.
Learn more: Speech Spotlight
18. Read and Discuss Kid-Friendly Articles from DOGO News
DOGO News features kid-friendly articles covering science, social studies, and current events. Students can read and listen to each article before sharing their thoughts, summarizing, or sequencing in order to get context-based articulation practice.
Learn more: Dogo News
19. Make and Narrarate Videos with Flip Grid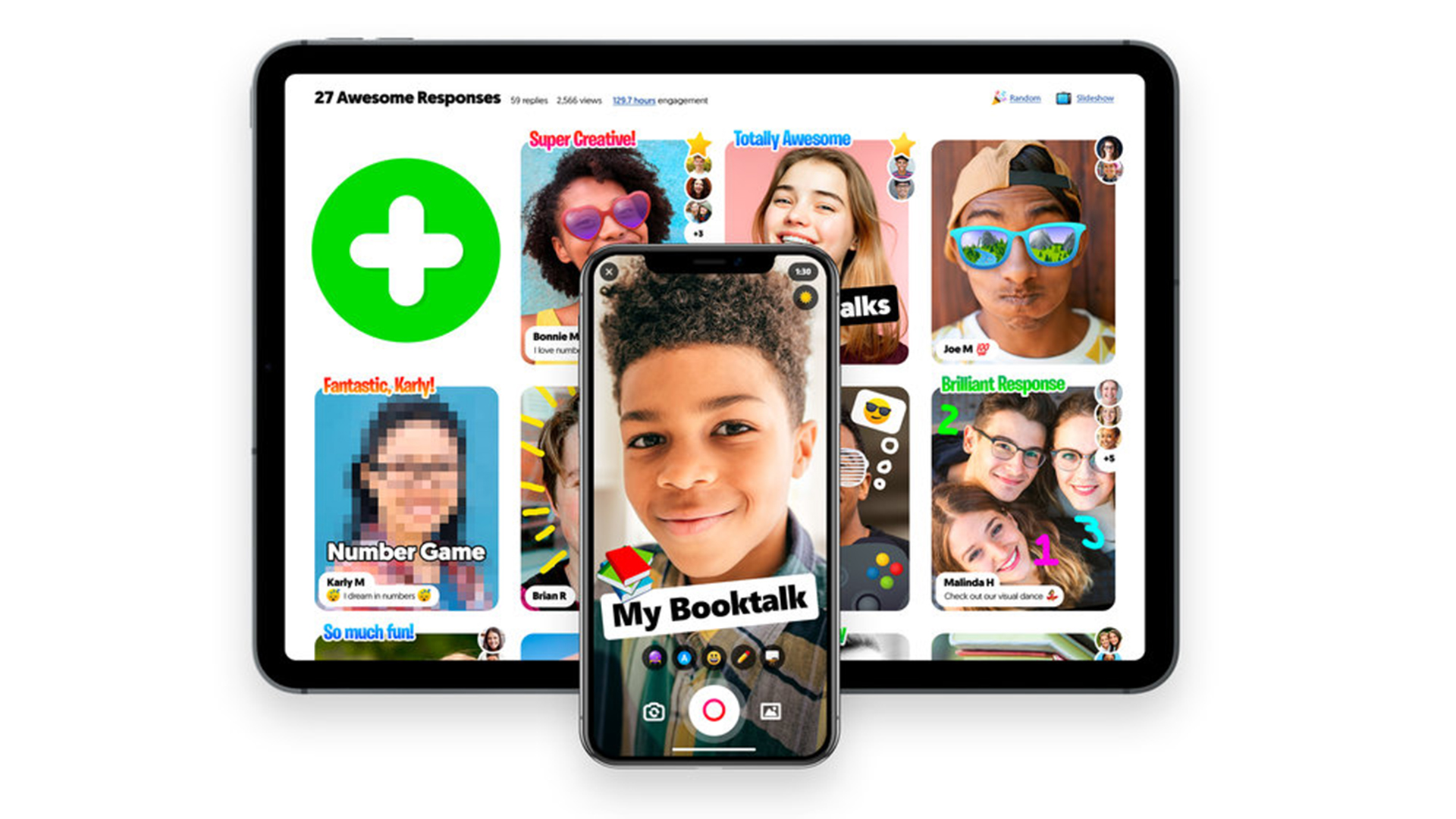 Middle school learners are sure to enjoy making their own videos and enhancing them with text, icons, and voiceovers. Why not have them read or retell a story, explain a tricky concept, or share a joke or riddle?
Learn more: Flip
20. Play a Game of Apples to Apples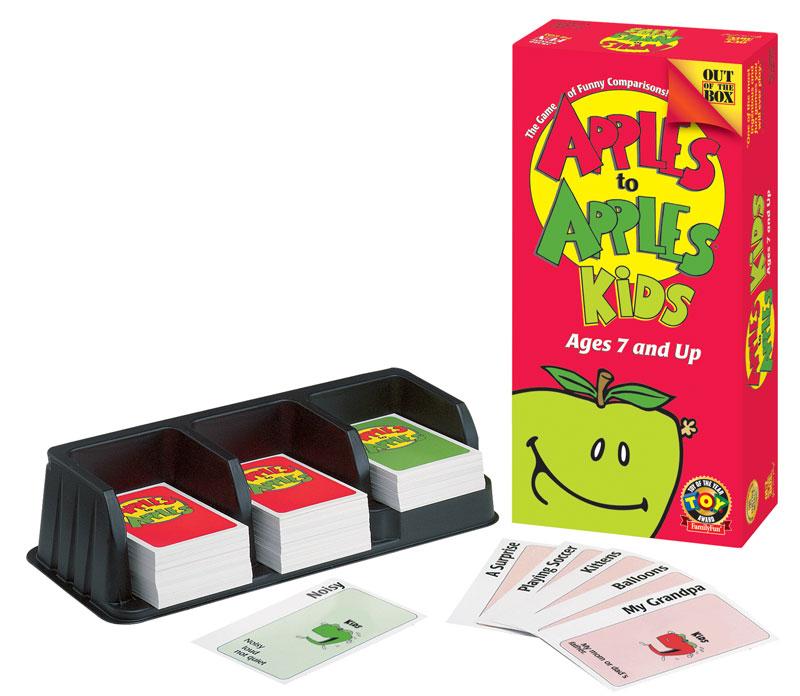 Apples to Apples is an excellent game for middle school articulation practice as it emphasizes speech and vocabulary when making creative comparisons. You can adapt the game to target articulation, and fluency or specific parts of speech.
Learn more: Crazy Speech World