Ask any middle schooler about assemblies, and they'll label them as boring or a waste of time. After all, who would want to hear the headmaster repeat the same old sermon, song, or announcement before heading to the classroom every day? Of course, it can quickly become monotonous, and the only thing that will attract them will be a twist to the usual assembly activities. But how is that possible? Read along and discover 20 middle school assembly activities that will foster a positive school culture and engage the children.
1. Exercising
A few exercises early in the assembly will steer students in the right direction, enhance their metabolism, boost mental and physical energy, and refresh their minds. You can shuffle exercises on different days to ensure that students learn something new and do not get bored with the same exercise.
Learn more: NVN Sr. Sec. School
2. Host Anchor Selection
Another excellent activity would be assigning assembly duties to a single class daily. The representative of each class will be chosen for a specific day who will control the assembly and even partake in announcing daily news in the assembly.
Learn more: Learn ESL
3. Presentation
Make assemblies fun and engaging by asking students to give presentations on general or informative topics of their choice. This way, students will conquer their speaking fear and polish their communication skills. You can even ask them to incorporate a storyline or a poem. Nonetheless, this activity is excellent for fostering learning in large groups.
Learn more: Talib.pk
4. Principal's Speech
A principal is the prime authoritarian leader in a school, and a leader must lead by example. As a result, assemblies can become intriguing when the principal gives a motivational speech and addresses the students frequently. Since a principal's presence is highly valued, students may rush to join the assembly and hear what their leader says.
Learn more: Study Guides
5. Student Recognition
Instead of merely clapping for a student's achievements in classrooms, recognition should be given in an assembly. Not only does it accelerate students' confidence, but it also motivates other students to participate in activities that may receive similar recognition one day.
Learn more: The Rubicon
6. Movie Touches
Many schools now organize a homecoming theme in an assembly based on a popular movie. You can also do that in your school. Choose a fiction theme popular among the students and create a homecoming based on it. Not only will it be fun, but the students will be eager to join schools after a holiday.
Learn more: India Today
7. Animal Awareness
Assemblies can get interesting when focusing on a particular topic, such as animal awareness. Since middle schoolers adore animals, you can collect similar animal species and discuss their issues in an assembly speech. This will spread a positive message amongst the students and teach them a noble trait- empathy.
Learn more: SPANA
8. Quiz and Rewards
Quiz competitions can be conducted in assembly halls to promote science and research in the school. The tests must be complex enough so that only a few students can crack them and high scorers should be given a reward. After all, this will attract students to join the competitions and not miss the assembly.
Learn more: Academic Entertainment
9. Student's Message
Of course, the student body has several unheard concerns. Therefore, they should be motivated to share their thoughts in the assembly and provide suggestions to improve the school system. In addition, students can also wish their friends on their birthday or share their experiences from a study competition after getting permission from the headmaster.
Learn more: CBSE Gurukul
10. Anti-Bullying Day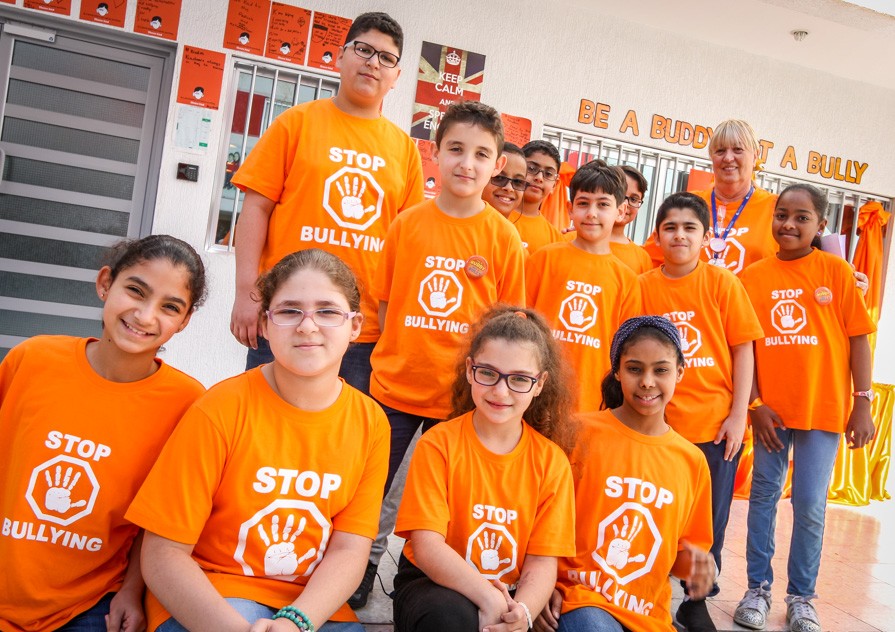 Bullying is a significant and harmful societal concern and must be prevented. An assembly on anti-bullying topics is essential and will ensure that the students are well-informed about its harms. Secondly, it's best to conduct this assembly speech in October since it's national bullying prevention month, as per Pacer's National.
Learn more: Study.com
11. Kindness Day Campaigns
Of course, your school should focus on developing excellent habits in students. For this, middle schools must organize a kindness day assembly speech focusing on "spreading happiness". From appreciation and happy notes to high-five Friday and doling out smiley stickers for good behavior, you can organize kindness activities in your school that foster a positive culture.
Learn more: Think Kindness
12. Red Ribbon Week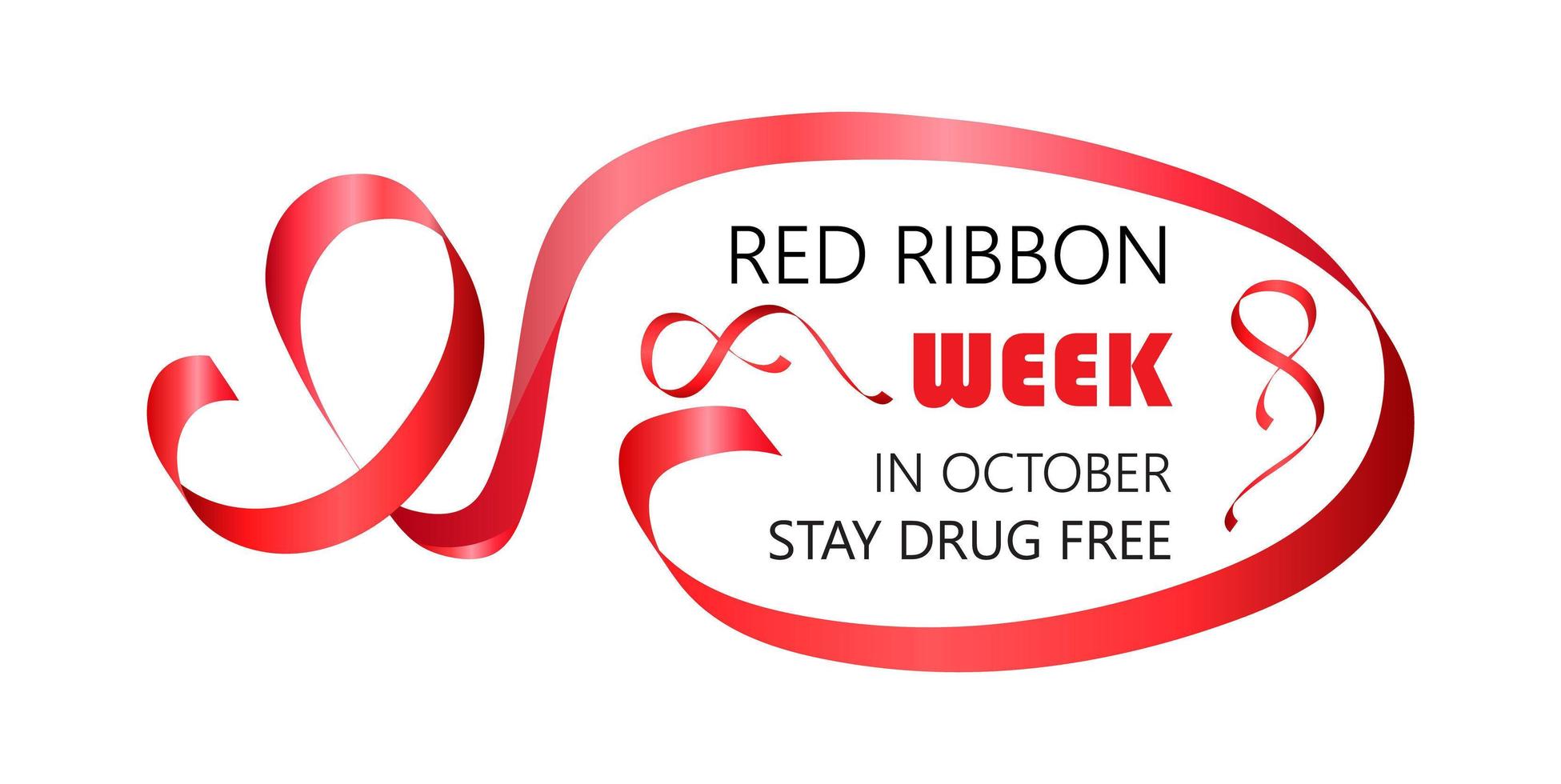 According to one report, more than 1 in 20 8th-grade students were reportedly consuming alcohol. It's a big concern, and schools should have an assembly speech to create awareness about drug consumption harms. Since it's a negative topic, it's best to bring someone from outside, in during red ribbon week (a drug-free week in the US) who can teach middle schoolers about the harms of drug use.
Learn more: Pinterest & The Recovery Village
13. End-of-Year School Assembly
Finals are over, results are out, and the students will embark on a long holiday. You can bring in someone and conduct an end-of-year assembly on a character-building topic that will positively affect a school's culture and help students learn strategic takeaways from the session.
Learn more: Matt Wilhelm
14. Blind Retriever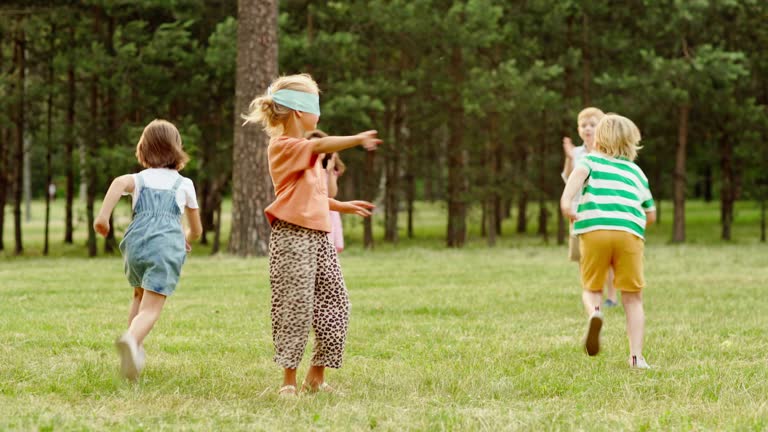 Students love games, and blind retriever is indeed an engaging one. You can break a class into groups of five or six and blindfold one member from each group. The blindfolded student will be guided using verbal directions by his/her team members into a room to retrieve an object. The first team to retrieve will win. Fun, isn't it?
Learn more: Prosign Design
15. Minefield
Another popular game to try in an assembly is a minefield. In this game, each group will help their blindfolded member cross a path full of obstacles. The first team to cross wins a reward. This game is excellent since it develops the team working skills of students.
Learn more: Group Dynamics
16. Tug of War
Tug of war is an amazing competitive game. You can organize this game between different sections of classes who'll compete to win the game. Every student from each class will participate, and the first one to snatch the rope, wins!
Learn more: RTS Study Point
17. Balloon Game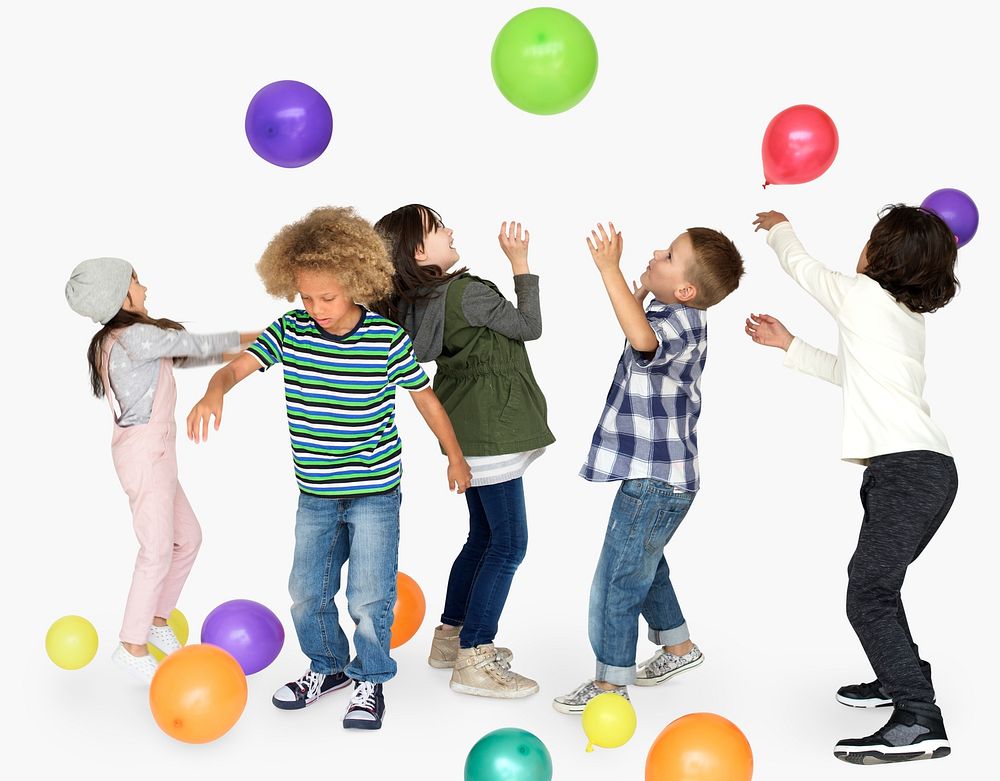 Make assemblies enjoyable by starting them with a competitive game. To begin, make 4-5 groups and give each team a different colored balloon. The team's objective is to keep it in the air without touching it. Whichever team succeeds in keeping the balloon up for the longest time, wins!
Learn more: Twinkl
18. Singing Assembly
One way to kick off assemblies is by singing. But why? Not only does it improve the immune system, but singing uplifts self-esteem and improves students' moods. Play different songs each day to avoid monotony.
Learn more: Independent Education Today
19. Science Demos
Engage the students in assemblies by hosting mysterious science demos, including explosions, rainbow projections, concoctions, and lightning sparks. Not only it'll keep the students engaged, but it'll also spark their curiosity.
Learn more: Chris Johnson's Amazing School Assemblies & Library Shows
20. Safety Day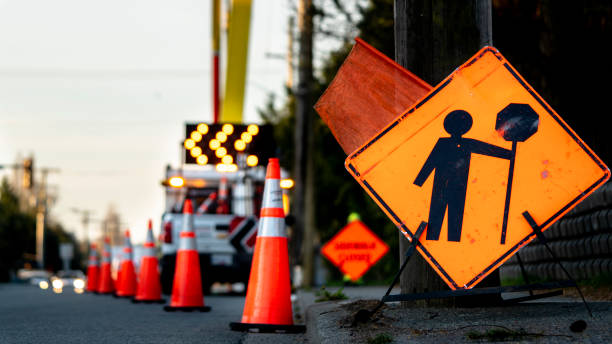 Most middle schoolers are unaware of outside dangers such as accidents, theft, bicycle safety, kidnapping, etc. Therefore, conducting a safety day assembly and hosting activities focusing on learning safety tips is essential. Not only does the activity engage students, but they learn important key points.
Learn more: Twinkl