With 16 varied identity-focused lessons, you can help your middle schoolers tap into their true sense of self whilst bolstering their confidence! From diving into family history and developing a personal coat of arms to surveying their interest in sports, music, and more, your students will have plenty of opportunities to explore their roots and individual characteristics.
1. Personal Coat of Arms
Back in medieval times, each family proudly donned a family crest. Travel back in time by getting your learners to craft their own personal coat of arms that encapsulates their unique identity, values, and aspirations!
Learn More: One Teacher's Adventures
2. Identity Mosaics
An ode to the more traditional self-portrait craft, this activity invites students to piece together a mosaic that represents who they are. Whether they choose to use images, words, symbols, or all of the above, they'll need to depict themselves visually.
Learn More: Research Gate
3. Family Tree Exploration
Help your students unearth their ancestry by having them develop an intricate family tree. Exploring their roots will help them comprehend how their ancestors have played a role in shaping their unique identities.
Learn More: Arcadia Publishing
4. Identity in the Digital World
In our modern world, the digital scene plays a huge role in shaping our identities. Because of this, we invite you to prompt your students to contemplate their social media interactions and the permanence of their digital footprints. Once you've given them a few minutes to formulate their own thoughts and opinions, host a class discussion where everyone shares their ideas.
Learn More: Image Ware
5. Learning from Role Models
Get your students fired up about leading a good life by getting them to identify their role models. By identifying and discussing the admirable qualities that these people possess, students will gain insight into the traits they wish to nurture within themselves.
Learn More: Thinking Focus
6. A Day in Another's Shoes
It's time to switch up those perspectives! With an exercise aimed at fostering empathetic and understanding individuals, you can invite your learners to view identity from another perspective by having them step into someone else's shoes for a day.
Learn More: Who Sees? You See!
7. Literature and Identity
Stories and their characters can have a profound effect on shaping budding personalities. With this in mind, we urge you to bring literature to life and task your students with a character analysis activity. By examining the identities of their favorite characters and analyzing their evolution throughout a story, your students will gain insight into the process of identity formation.
Learn More: Facing History
8. Sports and Identity
Sport isn't just about winning- it's a canvas for identity formation and more! To further explore this idea, host a class discussion about how participation in team sports shapes each person's individual and group identity.
Learn More: Believe Perform
9. Musical Identity
Middle schoolers are generally music-mad! Use this to your advantage by inviting your learners to compile a personal playlist that mirrors their unique identity.
Learn More: The Educator Online
10. Styling the Self
Fashion is more than a trend- it's a window into one's soul. Have your learners explore their fashion preferences and come to an understanding of how style choices are a powerful form of self-expression.
Learn More: The Ithacan
11. Career Visions
This exercise stimulates ambition while encouraging introspection about future selves. By outlining their career aspirations with their peers, your students will discover how these align with their identity.
Learn More: Plan Book
12. Multilingual Identities
Multilingualism often results in someone with a rather kaleidoscopic identity. Have your students explore this idea by discussing how speaking more than one language molds their identity.
Learn More: Empowering ELLS
13. Predicting the Future
What will your students be like in 10 or even 30 years from now? Have them explore this prompt as they envision their future selves and discuss how their current identity shapes their future aspirations.
Learn More: YouTube
14. Explore Community Identity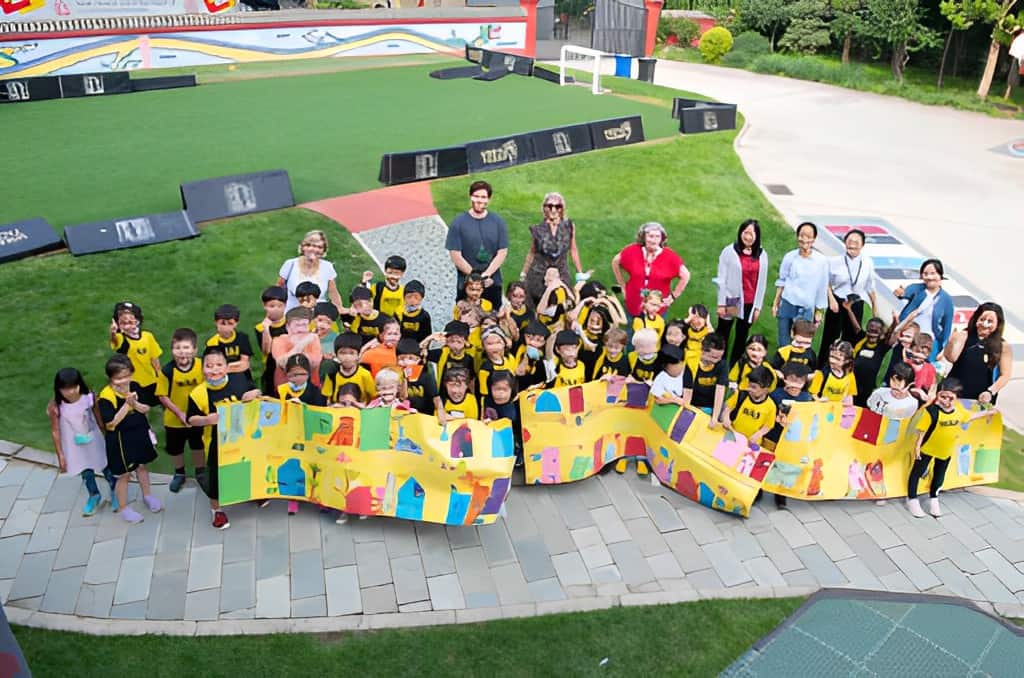 Encourage your students to delve into their communities' values, traditions, and local history to uncover the intricate threads that weave together community and identity.
Learn More: Western Academy of Beijing
15. Biography Project
Studying a biography provides great insight into someone's identity. In an attempt to get students to dissect how an individual's identity can influence their life path and career, get them to pick a famous person and research their history.
Learn More: Teach Starter
16. My Identity Timeline
Encourage your students to embark on an introspective voyage by constructing an identity timeline. Reflecting on their life's events will help them realize how these experiences have sculpted their identities.
Learn More: Prezi