The practice of mindfulness can do wonders to ease the busy minds of middle school students. Amidst the chaos of challenging subjects, intensive exams, extracurricular activities, and social situations, kids need a couple of moments for some deep breaths and positive affirmations. The amount of work and expectations students have each school day can be overwhelming.
Us teachers can help by incorporating daily mindfulness practice into our lesson plans to promote mental health while improving students' concentration skills and encouraging positive emotions.
This is a daily practice you can ask your students to complete at the beginning/end of class or at home. The point of journaling daily is to try and be in the present moment. Sometimes we go through our entire day and can't remember what we did, a journal can help with that.
Learn more: Everything Mom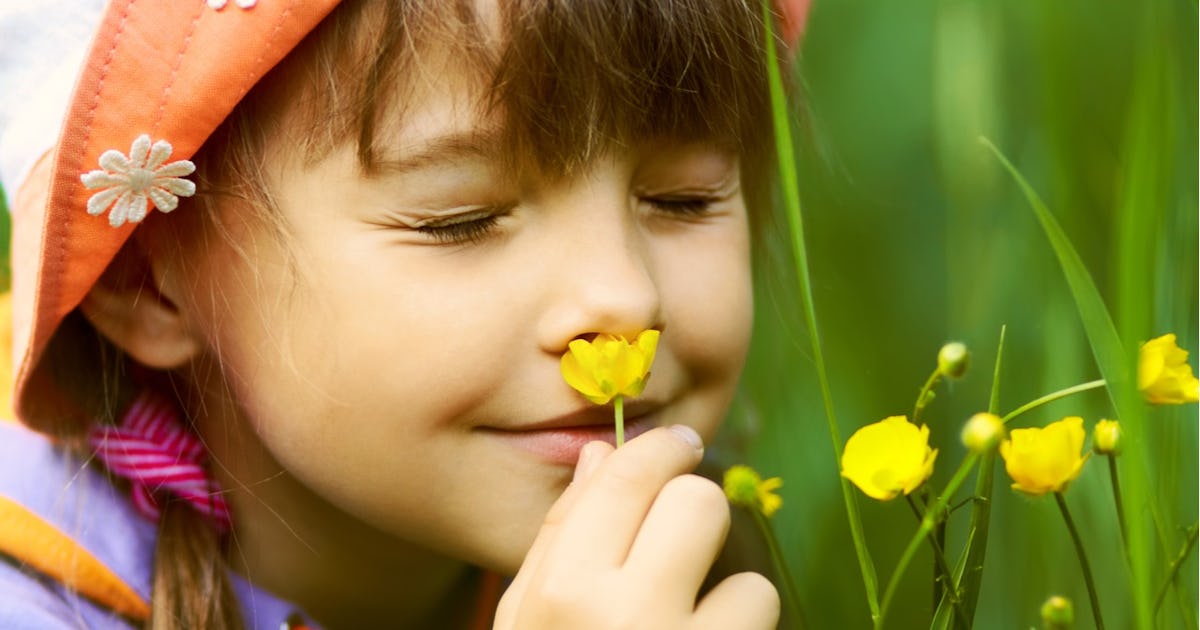 Our sense of smell, along with our other senses, plays a big role in our mental well-being. Smell can be tied to memories, emotions, and other associations we are unaware of until it hits our noses. Try to evoke some calm and positive emotions by having your students smell dried flowers, orange peels, or other aromatic materials in class.
Learn more: Attuned Psychology
Mindful breathing exercises can be done in a variety of ways. This approach asks your students to count 1 inhale, and 2 exhales. Very simple, and if their minds drift, just encourage them to come back to counting when they realize it. You can have a time limit of 3-5 minutes for this exercise.
Learn more: Children's Health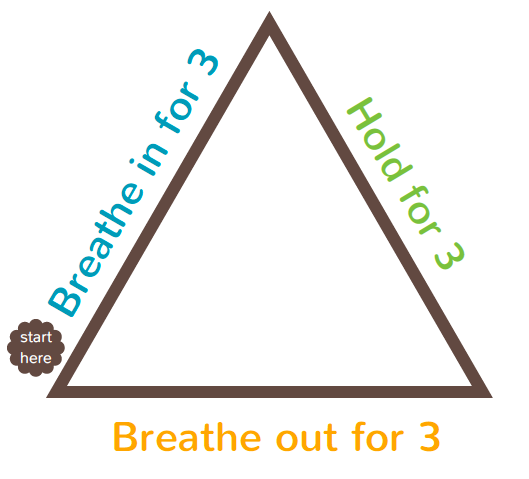 There are so many creative breathing technique strategies out there, and this one seems perfect for visual and sensory learners. The idea is to trace the outline of different shapes in the air with your finger as your breathing the counts of the sides.
Learn more: Coping Skills for Kids
This is a role play breathing exercise that your kids will love imagining. Tell your students to think of their favorite hot food item like pizza, soup, or a burger. When they inhale, have them imagine they are smelling the food, and when they exhale out of their mouth, they are blowing on it to cool it off.
Learn more: Very Well Family
Games can be a useful, shared experience in mindfulness, and who doesn't love bingo? This bingo game helps students stop and look around their environment to be more present, do something nice for others, and improve their mood.
Learn more: Waterford.org
7. Mindful Scavenger Hunt
Time to take your class outside for some fresh air and nature appreciation. From smells and fading sounds to the sensation of touch and beautiful scenes, we can find peace just outside our window. Spend a class finding natural items that spark joy.
Learn more: Teachers Pay Teachers
Your middle and elementary students will love pretending to be aliens while trying a food item for the first time. They can imagine they have never seen an apple before, what does it look, taste, smell, and sound like?
Learn more: Dietetically Speaking
Here is a mindfulness exercise you can adapt for your students depending on what materials you have available. Ideally, go outside and find 10-15 rocks in different sizes and shapes for your kids to work together to stack. This is a great practice for patience, balance, and teamwork, as well as staying calm.
Learn more: Kids Relaxation
10. School Garden Project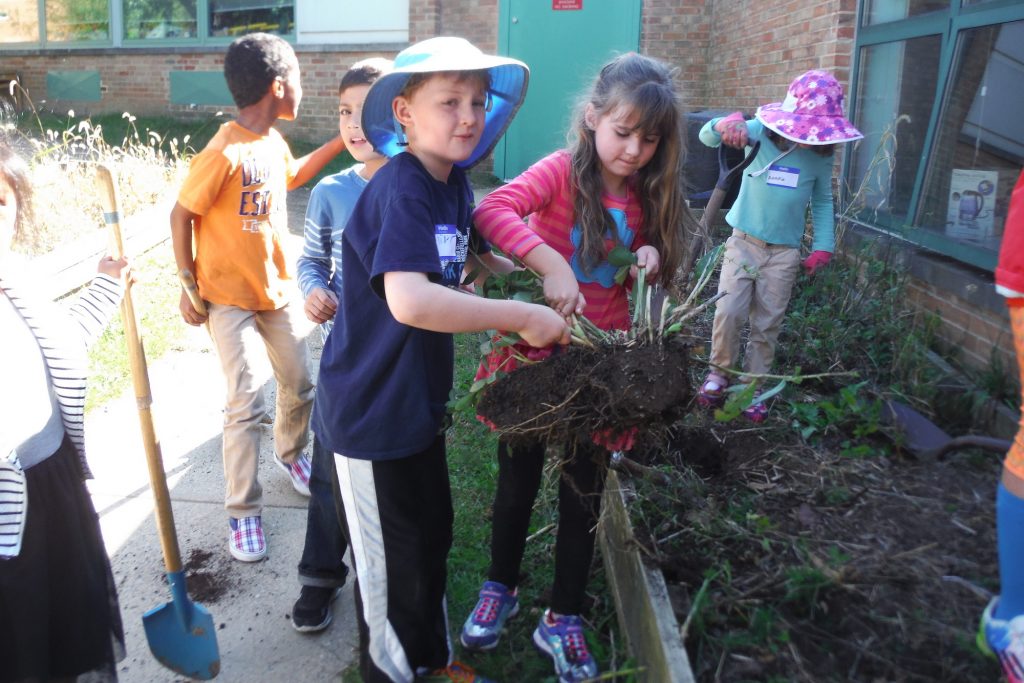 A community garden is a middle school mindfulness activity that has numerous benefits but needs some commitment and collaboration to get started and passed on. Many schools have space and possible resources to allocate to making a growing space for students to work in and enjoy.
Learn more: Mindful Healthy
Now, this is a strategy you can teach your middle schoolers so they have some tools they can refer to when they are going through stressful situations or anxiety. Stop, Notice, Accept, Curious, Kindness.
Learn more: Mindful.org
12. Paint Scraping Arts & Crafts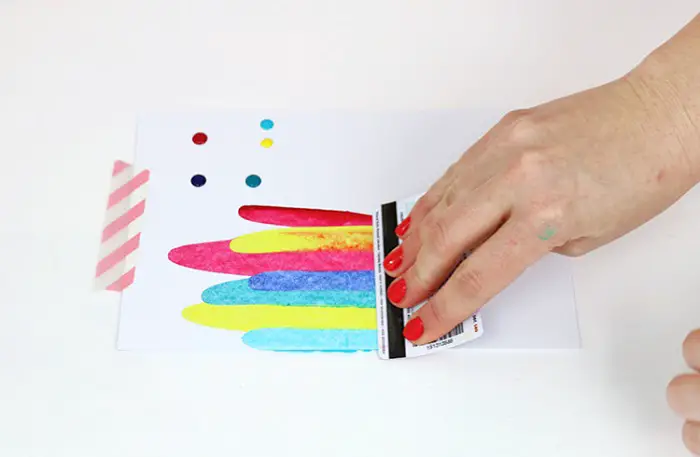 Art is an amazing way to achieve the benefits of mindfulness, especially in the classroom. There are tons of great meditative projects out there, this one is super simple and uses a tool most middle school students have in their bags. With a few drops of paint and a plastic card, we can make beautiful art!
Learn more: Persia Lou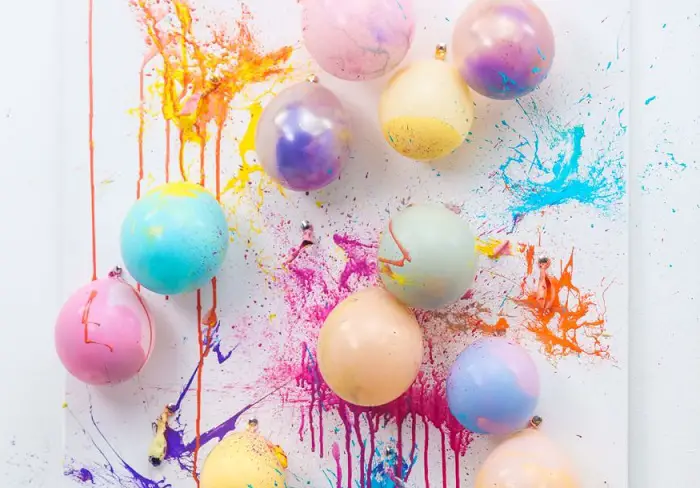 The classroom setup for this therapeutic art project can also be a fun task for students to participate in. You need to blow up balloons and add a little bit of acrylic paint so when they pop they leave a splatter of paint on the big canvas.
Learn more: Be Makeful
Most of the time, kids are eating on the go or when they are distracted, so this mindfulness exercise asks them to slow down and truly enjoy the experience of what they are eating. Pass out pieces of candy in class and ask your students to focus on the flavor with their eyes closed.
Learn more: Very Well Family
The physical sensation of blowing bubbles is therapeutic in many ways, watching the shimmery circles float and introducing more to the scene. This breath awareness focus can also help with anxiety, anger, and restless minds.
Learn more: Mindfulmazing
Working with our hands can do wonders for quieting busy minds and improving concentration skills. A middle school student might think playdough is for kids so you can use molding clay or another sculpting material. Put on some relaxing music and let the healing sensation of touch go to work!
Learn more: The Expanded DBT Skills Training Manual
17. Self-Portrait Art Therapy
We all have strong emotions and internal thoughts we need to process and sometimes don't have the knowledge of how to do so. One mindful activity that fosters positive affirmations is painting a self-portrait. See how your students truly see themselves and ask why that is.
Learn more: Very Well Mind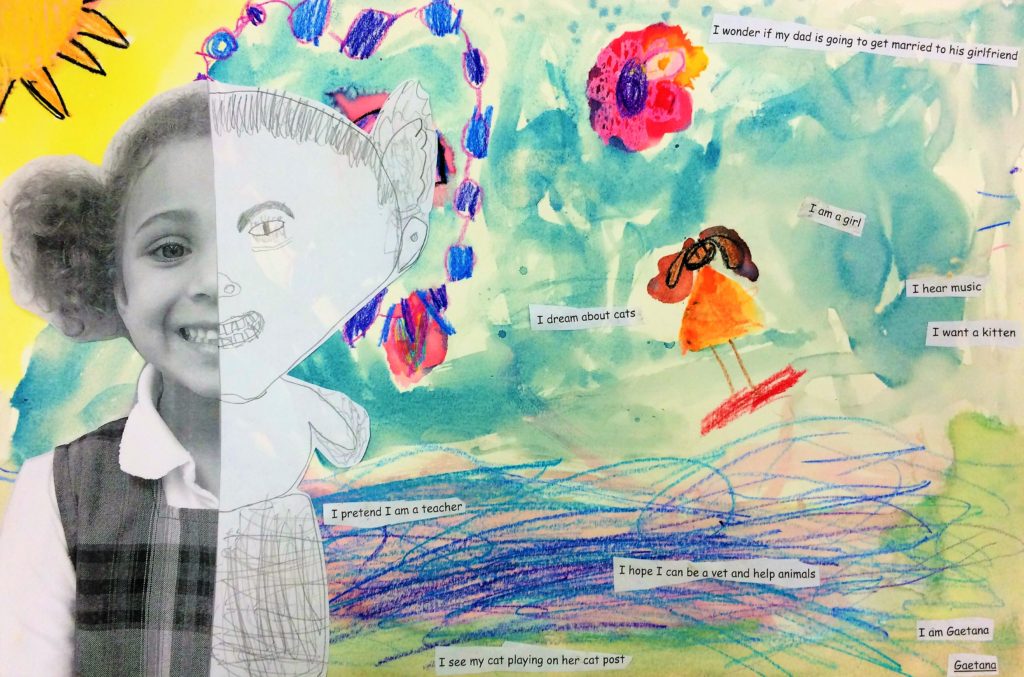 Teenagers love to express their individuality through different avenues. If you ask, most people don't know how to describe their personality in words. A collage is a quiet activity where students can demonstrate how they see themselves and use it as a self-reflection tool.
Learn more: Leah Newton Art
It's no secret that young adults struggle to feel confident and comfortable in their bodies. Dancing is a fun mindfulness activity to get your students out of their heads and into their bodies. Create a safe space, be an example of security and acceptance, and put on some dance music!
Learn more: Very Well Mind
20. Drama/Improvisation Activities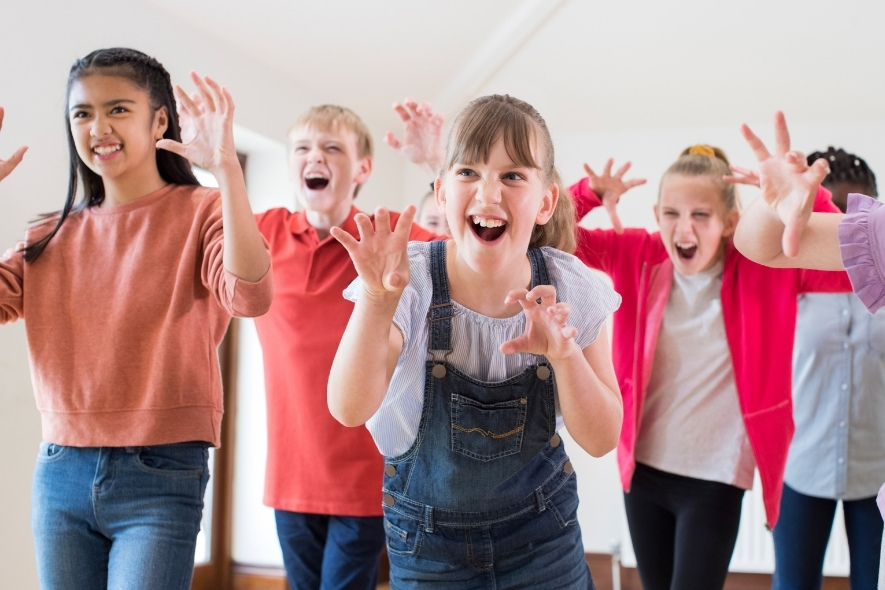 There are many aspects of theatre that promote self-acceptance and social skills middle schoolers can benefit from. Some ideas you can incorporate are improvisation circles, role play, enactment, and story-telling.
Learn more: Very Well Mind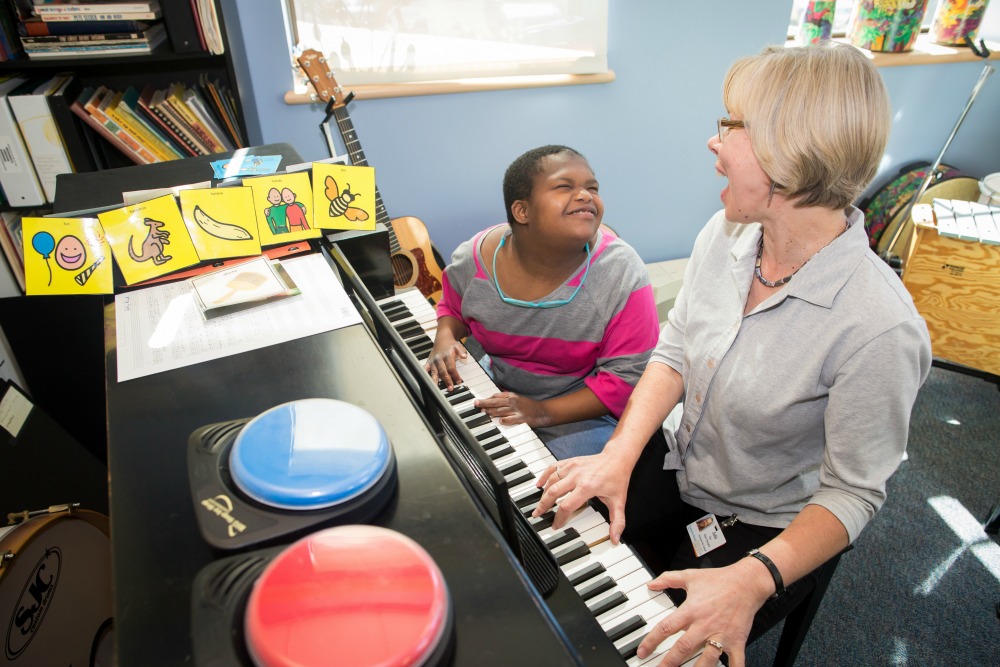 Music is an amazing tool to improve our mental health and well-being. We can incorporate music into other mindful activities, or have it as the focus through improvisational instruments, singing, chanting, and listening.
Learn more: Franciscan Children's
22. Middle School Monopoly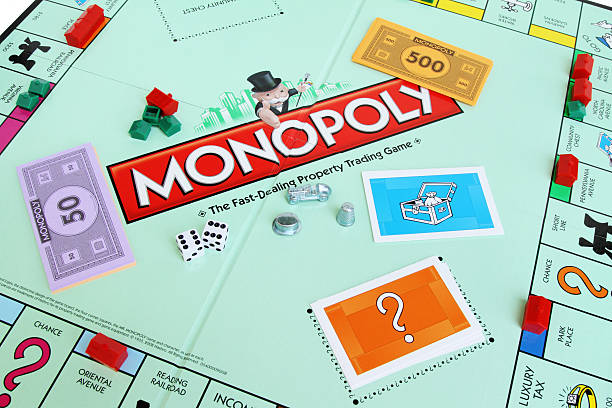 Here is how one school counselor developed a monopoly game designed to prepare her middle school students with the academic skills and awareness of what to expect in high school. Preparation is a useful strategy for combating anxiety and stress.
Learn more: Creative Counseling 101
23. Collaborative Writing Therapy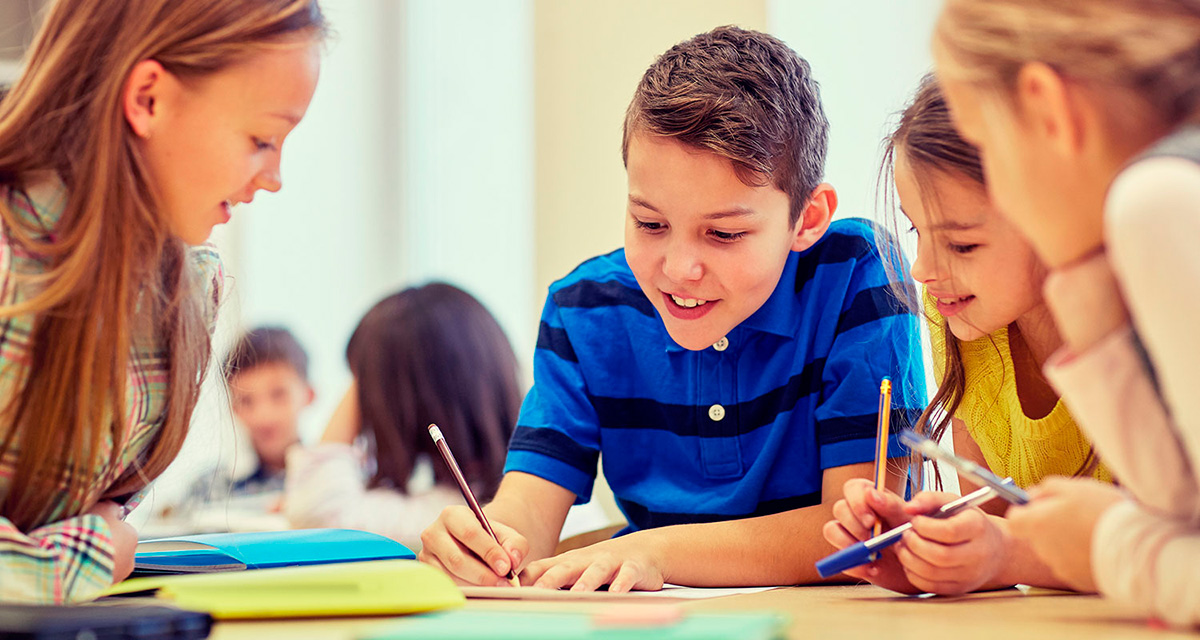 This mindful exercise is a great way to bring your students together and create a collective consciousness through writing a story. This simple exercise can be written or oral with each student contributing 1-2 sentences at a time.
Learn more: Therapy Fun Zone
Many students benefit from keeping their hands moving when they are required to sit and be quiet. Fidgets have become a popular and useful tool in a classroom setting to help with concentration and anxiety. There are many DIY fidgets you can make with your students as a fun project.
Learn more: Therapy Fun Zone
This feet meditation exercise is an awareness practice to soothe restless minds and to learn how to control what you focus your attention on. Teachers can guide students to take off their shoes and feel the physical sensations of their toes, souls of their feet, and the ground beneath them.
Learn more: Blissful Kids
There are many wellness apps designed for teens to cope with stress and social anxiety and promote a positive attitude.
Learn more: Raising Teens Today
27. Yoga for Mindfulness Training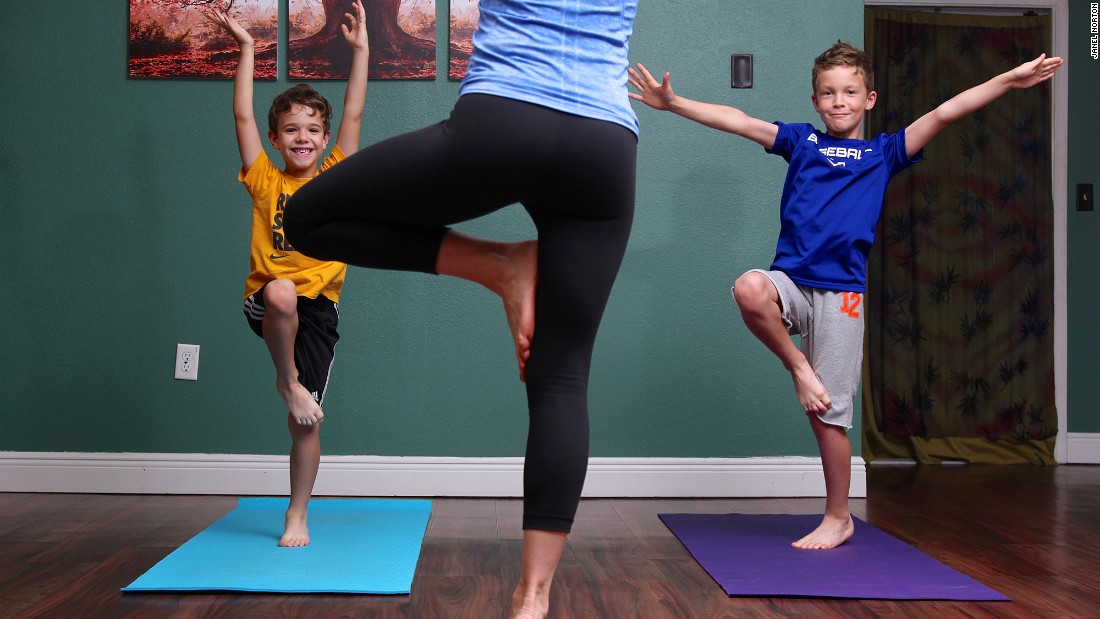 There are so many benefits linked to yoga and meditative movement. You can take your students outside or clear out the classroom setup so students can have some space to sit and move about. Pick 5-10 poses and try them out at the beginning of class.
Learn more: eMedi Health
28. Meditation for Beginners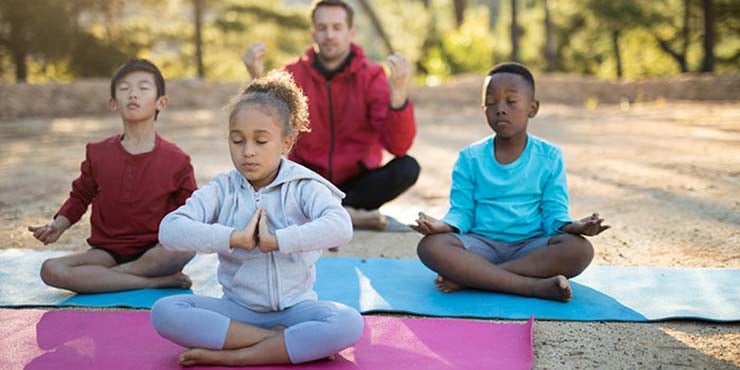 When introducing teens to the concept of meditation, it is important to not expect success and ease right away. The capacity for stillness of the body and mind takes time and practice. Start off with 5 minutes a day and work from there.
Learn more: Anahana
The act of coloring can be incredibly therapeutic for many. There are tons of free printables out there with positive affirmations and intricate designs for your kids to get lost in.
Learn more: Coloring Home
30. Reflective Journaling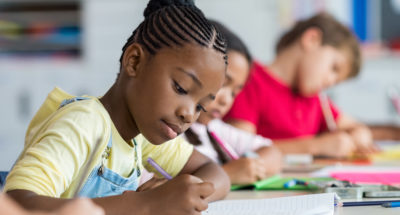 Sometimes it can be challenging to reflect on silly decisions and events that seem so big and important in our heads until we write them down. This link has prompts and questions to get your kids thinking about things from a fresh perspective.
Learn more: Journal Buddies