Outdoor education has become a very popular topic and facet of education that many schools have been trying to integrate more and more into their curriculum and daily schedules. Having students connect with nature has benefits that are important for these young learners' growing minds. Read through this list of 23 middle school nature activities to find an idea or activity that suits your class. Even if your students or children aren't in middle school, these will be fun!
1. Wildlife Identification
This is the perfect outdoor science activity to get your kids exploring either in their own backyards or nearby schoolyard. Capturing and cataloging evidence of the objects found in your nearby vicinity is engaging and exciting. What will they find?
Learn more: Edutopia
Another fun outside science activity is to allow your students to experience nature with their senses. Predominantly sound, sight and smell are the focuses here. Your students will find this activity relaxing and enjoyable. This activity is weather permitting.
Learn more: Little Bins for Little Hands
This is a fun activity if you are looking to take a field trip, this outdoor science project might just be the one for you. There are so many amazing specimens to explore and discover on the shores of lakes and beaches. Have your students take a closer look!
Learn more: Rhythms of PLay
Next time you are at your local hardware store, pick up some paint sample cards. Your students can spend time in this outdoor classroom by matching the paint samples to things in nature that are the same color. This will be one of their favorite lessons!
Learn more: Metro Vancouver
You can go to the lesson with a printed-out sheet for students to check off or you can just give students some ideas of things to look out for. In terms of interactive lessons, this one is fantastic. Students in 1st grade and even 5th grade would love this!
Learn more: Outward Bound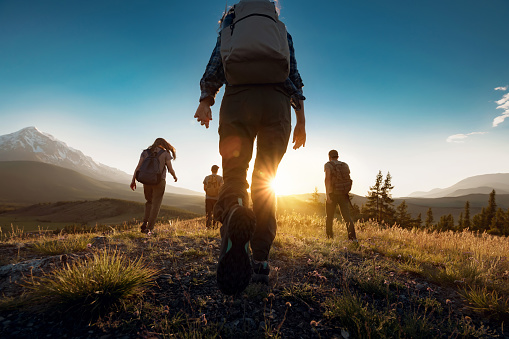 Teaching and learning in nature could be as simple as going for a walk or hike in nature and having educational conversations. Bring some snacks and a bit of water just in case. You might even take a trip to a local hiking trail or alternative learning spaces.
Learn more: Kbee
Grabbing some twigs or sticks, twine, leaves, and flowers is all that is needed for this craft using simple supplies. Students in 2nd grade, 3rd grade, and even 4th grade will enjoy this creative take using items found in nature. Who knows what they will create!
Learn more: The Chaos and the Clutter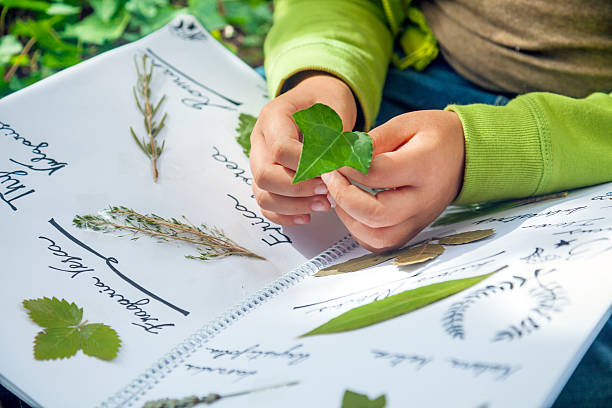 The lesson objective of this project is to have students match and find the natural objects they see in the books they check out from the library. Outdoor spaces like your backyard or local school grounds are perfect for this observation.
Learn more: Action for Healthy Kids
How cute, colorful, and creative are these? You can even have your youngest learners take part in environmental science with this craft here. All you need are some crayons, white printer paper, and leaves. It is one of the quick activities that turn out great.
Learn more: First Palette
10. Backyard Geology Project
While there are quite a few items to gather before starting a project like this, as well as permissions to get from the school principal, it is so worth it! There are so many lessons to be learned and things to observe and you don't need to travel far.
Learn more: Porch
This is a hands-on activity that mixes outdoor education with literacy as well. This activity for students will get them to learn about letters and letter sounds too. It is probably more suited for lower middle school grades but it could work for older students too!
Learn more: Hands On Teaching Ideas
Geocaching is a dynamic activity that will have the students engaged and focused. They will be able to pick up a prize or they can leave one as well. It will have them exploring the natural space around them in a fun and safe way too.
Learn more: Very Well Family
13. Stepping Stone Ecosystem
Similar to the explore the shore activity, you and your students can inspect the life and ecosystems of the organisms underneath a stepping stone. If you have stepping stones at the front entrance of your school, that is perfect! Check those out.
Learn more: Family Fun Twin Cities
Building bird feeders will get your students or children to interact with nature in a fantastic way because they are creating something that will help animals. They can design their own or you can purchase kits for your classroom to help assist them.
Learn more: Run Wild My Child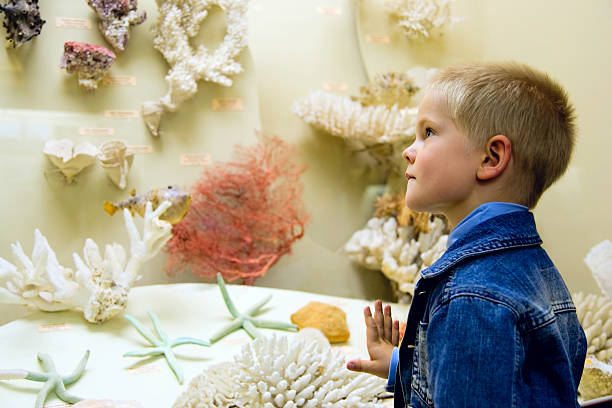 You can gather materials ahead of time prior to the lesson to complete this activity or you can have the students showcase the items they found themselves throughout their adventures and travels outdoors. You can invite other students to take a look!
Learn more: Nature Mentoring
After returning from a fantastic and exciting scavenger hunt, your students can sort their findings by color. They gather all of the items they found throughout their hike. They take pride in all the found and will love to show it off for other classes to see.
Learn more: ABCDee Learning
Some background knowledge and prep on the part of the instructor could be helpful. The students will identify the types of trees in their local area. You can involve the students in the research process prior to the lesson if you'd like.
Learn more: EDventures with Kids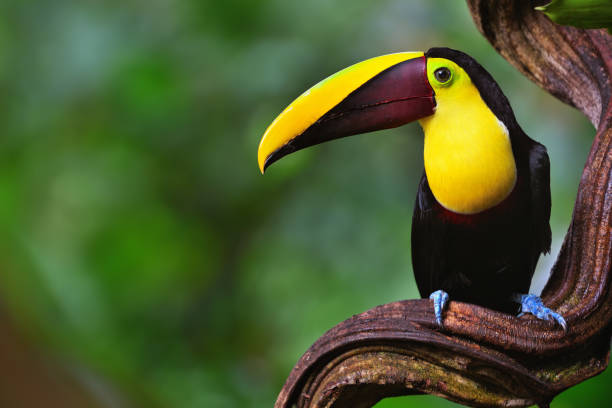 If you are learning about animal adaptions or local bird species, take a look at this science experiment here where you can test and compare different bird beaks in a simulation project. Challenge kids to make predictions and determine the results of this experiment.
Learn more: Blessed Beyond a Doubt
19. Art-Inspired Silhouettes
The possibilities are endless with these cutout silhouettes. You can prep these beforehand or you can have your students trace and cut them out for themselves. The results are beautiful and creative. You will get a good look at the nature around you.
Learn more: The Art of Education University
Learning about time and how civilizations in the past used the environment to tell time can be quite an abstract topic. Using this hands-on activity can really make the lesson stick and resonate with students, especially if they make them themselves.
Learn more: EDventures with Kids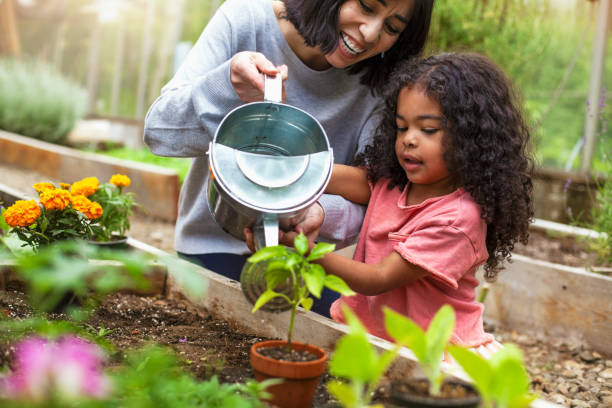 Planting a school or classroom garden is an excellent idea for teaching your students how to plant and tend to various living things as they grow over time. Nature activities that get their hands dirty let them create memories and connections they will never forget.
Learn more: Rasmussen University
22. Build a Nature Structure
Having kids create sculptures with natural items they find organically will allow them to be creative, innovative, and spontaneous. They can use rocks, sticks, flowers, or a combination of all three! This activity can be done rain or shine.
Learn more: Outdoor Families
Students can describe and document their experiences in this nature journal. They can use paint, markers, or whatever medium they would like to capture their time outdoors that day. They will have a blast looking through it at the end of the year!
Learn more: Hands On Teaching Ideas