Middle school is a time when many student-athletes become active and involved in team sports or individual sporting events. Track and field provide many opportunities for student-athletes to showcase unique skill sets in certain events. There are a variety of different track and field events for learners to choose from. Track events are run on the track and field events are performed on the field inside or even beside the track. Check out this list of 16 fun middle school track and field events.
1. 800 Meter Race
This is a very difficult run that is one of the longest in the meter division. Students will need preparation in distance and endurance, but also in sprinting and speed. This event is one in which students will make two laps around the track.
Learn More: Runner Click
2. 400 Meter Dash
Runners will often use a starting block for this event. The 400-meter dash requires runners to run a complete loop around the track to complete the event. Students will need to build endurance and stamina for this event.
Learn More: Runner Click
3. 200-Meter Run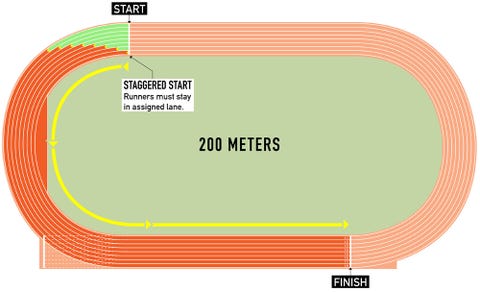 Beginning at a staggered start, this meter race is a fairly short distance so speed training for these runners is key. Meter times are often very close for the finishers of this race. A field of qualifiers may be very close in their finish times. Runners in the 200-meter dash start at a curve and finish at a straight angle.
Learn More: Runner's World
4. 100-Meter Run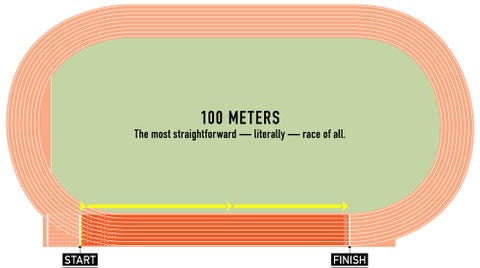 The 100-meter race is a very short distance that requires runners to do this meter sprint as fast as possible. This meter division is quick because of the short distance and participants must be well-prepared for the event. Runners in the 100-meter dash run on a short, straight path.
Learn More: Runner's World
5. Softball Throw
A softball throw is a run event that may draw regular-season softball players to the track and field event. Students will attempt to achieve the furthest throw of the softball. It is similar to other throwing events like discus and javelin.
Learn More: MOAB Senior Games
6. Triple Jump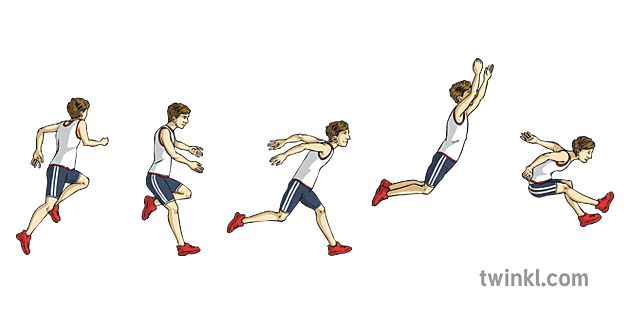 Another jumping event, the triple jump is actually made up of three parts-hence the name. Taking two steps before the jump may give runners a bit more momentum. There is a specific order to the way the runner should take off and land.
Learn More: Twinkl
7. Hammer Throw
A hammer throw is a throwing event that involves strength, speed, and distance. Students will use their bodies to gain momentum and then heave the hammer as far as they can. The goal is to achieve the furthest distance to be named the winner.
Learn More: World Athletics
8. Shot Put
A very challenging event is the shot put which requires throwing a heavy and solid metal ball as far as possible. Participants must stay within the circle they are given. They should prepare far in advance of track and field season, as this event will challenge them.
Learn More: Ducksters
9. Discus
This event is another throwing event. The discus used for throwing is often made up of different materials but is a certain weight and participants must throw it as far as possible. Middle school discus throw participants are allowed to wind up and spin to help perpetuate momentum.
Learn More: Ducksters
10. Pole Vault
In another jumping event, the pole vault uses a long and flexible pole to help the athlete hoist themselves over the bar. Middle school track participants will need to pay attention to the pole and where to hold it in order to maximize their chances of gaining the highest jump.
Learn More: Sports N Hobbies
11. Long Jump
When middle school boys and girls participate in the long jump, they must first sprint, then jump. The goal is to gain the greatest distance when jumping. The sprint before the jump will help runners gain the momentum needed.
Learn More: Sports N Hobbies
12. Distance Runs
Distance runs are common track and field events and range in different types of distance. There are middle-distance runs and long-distance runs that will not only require speed training but will also require endurance training.
Learn More: Study.com
13. Hurdles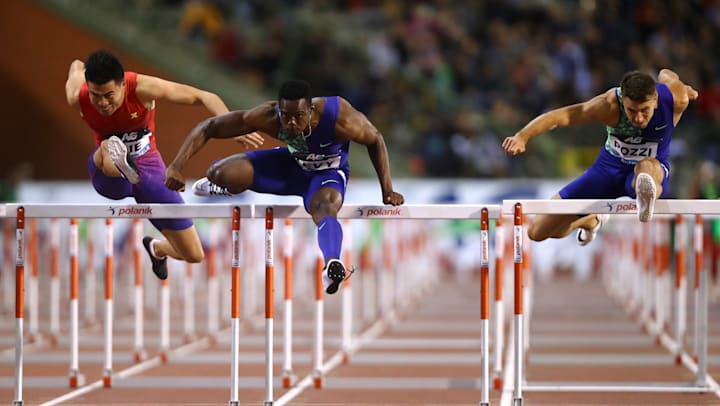 Hurdles can be run at different distances. There are separate events for girls and boys. Students will not only run the selected distance but will also jump the hurdles that stand in their way. Middle school athletes will require much practice to perfect this skill.
Learn More: Olympics
14. Relay Races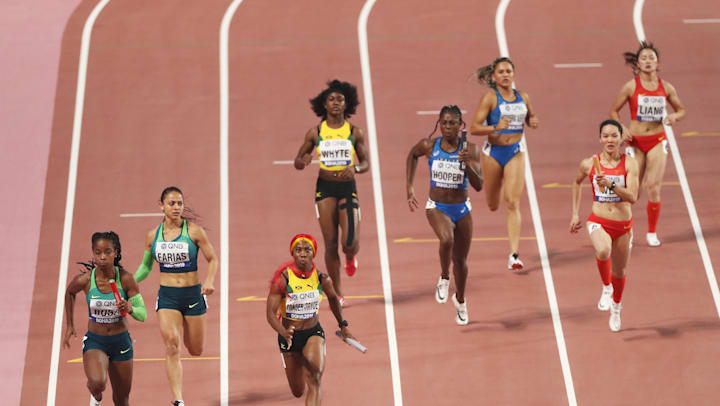 Relay races involve multiple runners in the same race. Middle school runners will share the distance by each running a certain portion and passing off a small baton to the next runner on the team. They will work together to be the fastest in the field of competitors. There are many different distances in the meter relay.
Learn More: Olympics
15. Javelin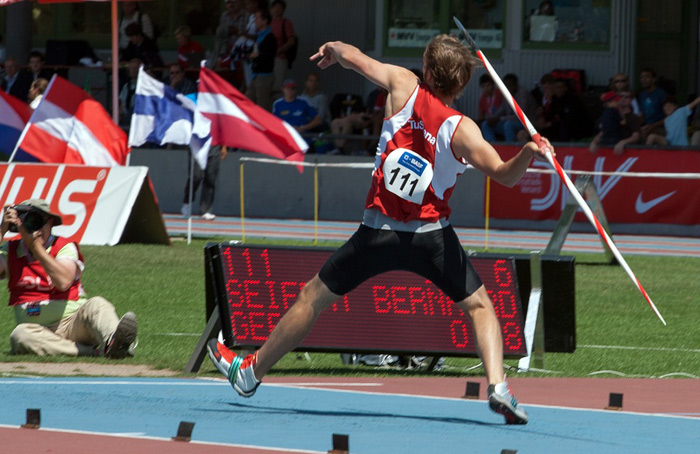 A javelin is an event that focuses on throwing a spear called a javelin as far as possible. The spear is about 8 feet long and will require practice to perfect form.
Learn More: Top-End Sports
16. High Jump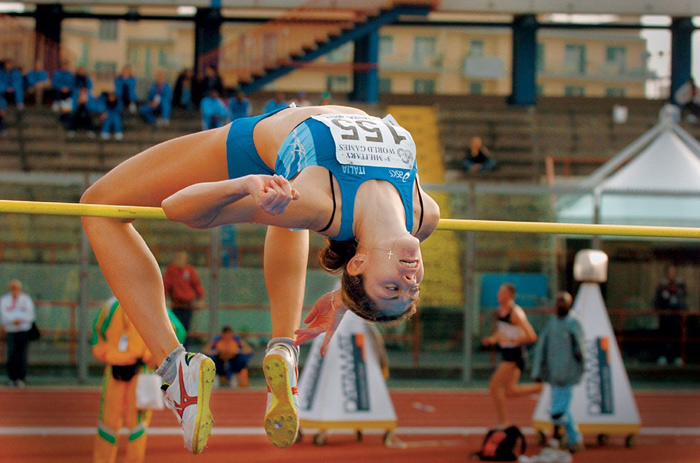 A high jump is an event where participants start at one height and have multiple attempts to clear a pole. Middle school athletes may want to be prepared with special shoes to increase their footing hold and support at take-off.
Learn More: Top-End Sports