I often find myself opting for Miss Nelson is missing activity ideas for my class. This 1977 classic story by Harry Allard is still relevant to teaching manners and the appreciation of others. It's a great way to keep kids engaged and entertained while learning vocabulary and developing their critical thinking and writing skills. After all, who can say no to a good mystery game? Here are some fun activities that'll help you raise some passionate and respectful readers.
1. Drawing Comparisons
Have students draw a picture of Miss Nelson and Miss Viola Swamp and describe the differences between the two characters. Like in this guide, hand them:
Paper
Pens
Markers
Glitter
Googly eyes etc.
Let their creativity and humor soar in their drawings. This teaches them drawing skills and critical thinking as well.
Learn more: Morgan Thompson
2. Reading Comprehension Quizzes
Have the kids read the passages of the story, give them direct instructions, and have them answer targeted questions. This is to improve their critical thinking skills and foster vocabulary growth. Hand out a prize/star to the highest scorer to encourage model readers in the class.
Learn more: The Balanced Literacy Project
3. Practical Worksheets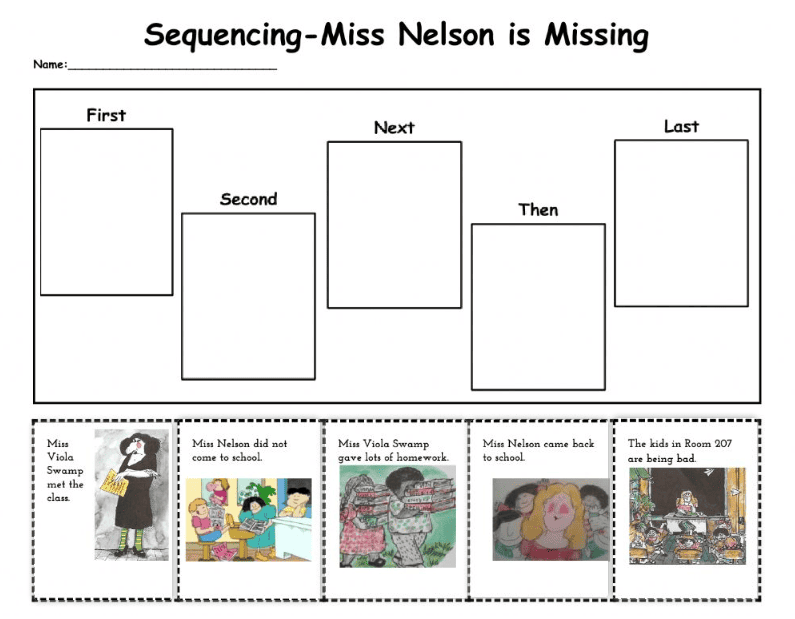 Get a bunch of printable worksheets about "Miss Nelson is Missing" and have the kids follow the different instructions given on each sheet. These fun worksheets are one of the best ideas for grammar lessons as most of them include grammar exercises.
Learn more: Live Worksheets
4. Emotional Learning Lessons
This is one of the more popular children's books because of the lessons taught. Prepare a relevant lesson plan and teach them to treat teachers better. Help learners understand it was mistreatment that made Miss Nelson disappear. This should teach kids empathy and respect for teachers.
Learn more: Mylemarks
5. Poster Making
Have students create "missing" posters for Miss Nelson and Miss Viola Swamp. Have them include a description of Miss Nelson and any clues they can think of that might help find her. Try it with this guide.
Learn more: Crafty Nica
6. Assessment Games
Have students choose a character from the book and create a character map; including physical and personality traits, actions and motivations, as well as relationships with other characters. Try this guide for help.
Learn more: Ace Study Guides
7. Letter Writing
Have students write a letter to Miss Nelson or Miss Viola Swamp as if they are one of the students in the story. They could use digital resources to understand the story better and write an informed letter as well. This improves their writing skills whilst understanding the story.
Learn more: Andie Worsley
8. Character Diary
For a fun literary activity, have students choose a character from the story and write a diary entry from that character's perspective; describing their feelings and thoughts during the time Miss Nelson was missing. Try this video to guide the kids.
Learn more: Mariya Kids
9. Scavenger Hunt
For this game activity, create a list of clues that students can follow to find "missing" items around the classroom or school. Have the class play in groups for increased competition. The winner could be gifted a swamp snack or Miss Viola Popsicle for fun.
Learn more: Kitchen Science Lab
10. Pretend Interviews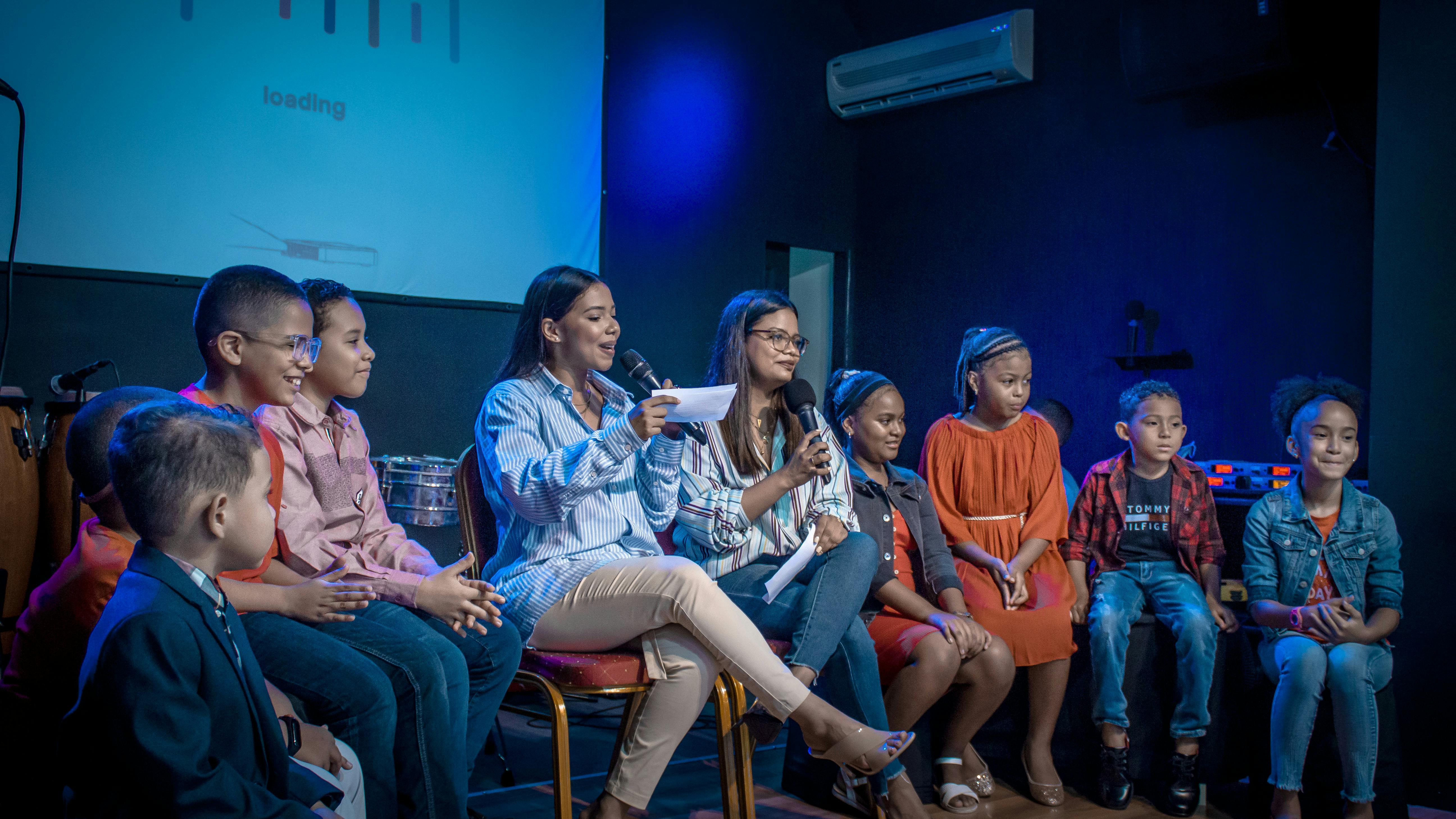 Have students pretend to be reporters and interview the characters from the story; asking questions about their experiences and feelings. This is a great way to teach the kids empathy as well as speaking skills.
11. Timeline Creation
Have students create a timeline of the events that take place in the book. Encourage them to include details about what the students in the book were doing and how they were behaving before and after Miss Nelson went missing.
Learn more: How People Learn Book
12. Etiquette Lessons
Ensure you prepare lesson plans for this activity. Give the entire class practical etiquette lessons after reading the passages of the story aloud and teaching them lessons on etiquette.
Learn more: Pebbles Kids Learning
13. Puppet Show
For your kindergarten class, this would work really great as a fun way to teach them. Host a puppet show in the class with one Miss Nelson Puppet and one Miss Viola puppet. Make the whole show interactive; playing out the story with your active audience (the class).
Learn more: Shayna's Drama Class
14. Stage Play
Have students act out a scene from the book. Get costumes for the students that play each teacher, and the rest of the class will respond to them as in the books. Play it up with some humor as well. It's a great way to teach the lessons from the book. Here's the video of a Miss Nelson is Missing play.
Learn more: The Footlight Players
15. Collage Making
This activity invites the class to create a character map for the book. Have students draw or cut out images of the characters and place them on a large piece of paper or poster board. Have students write a brief description of each character's personality and their role in the story.
Learn more: KVUE
16. Popsicle Puppets Game
For a delightful word game, create popsicle puppets with Miss nelson on one side and Miss Viola on the side. Read out a word relevant to the story and have the kids decide which of the two teachers it relates to more.
Learn more: Crafting Hours
17. Violet Swamp Crafts
Engage the kids in making relevant crafts that focus on different themes in the book. For example, you choose the theme "disappearing" and they could make something with disappearing ink. This is engaging and informative for the kids. Look here for a guide video.
Learn more: Ms. Ridgway