Fun monkey crafts are a great way to brighten up your learners' day and add some creativity to your activities. With our help, you can plan a variety of different crafts to keep your little ones engaged and entertained! Whether making a footprint craft, completing monkey coloring pages, playing with a finger puppet, or building a tissue paper monkey, this list of 20 fun and silly monkey activities is sure to fill your day and put a smile on your students' faces!
1. Paper Plate Monkey Craft
This craft includes painting a paper plate, cutting out the parts of a monkey from the template, and gluing everything in place. This is an ideal craft for preschool kiddos who need to work on fine motor skills.
Learn More: Easy Peasy and Fun
2. Paper Tube Monkey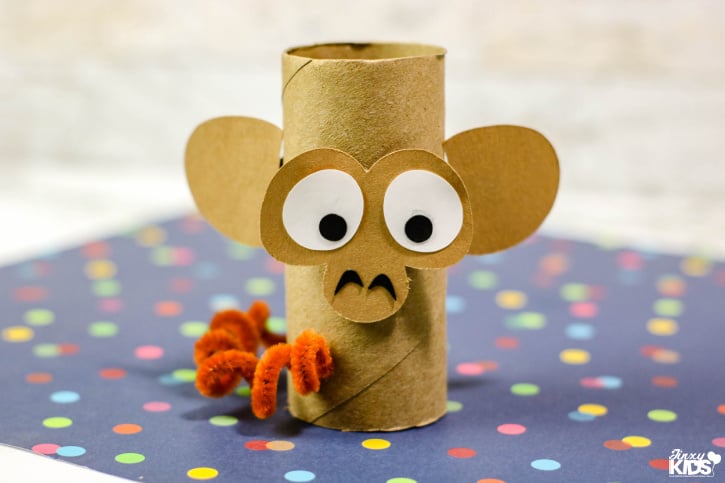 This adorable, toilet paper tube craft couldn't be simpler to make! You can use the toilet paper roll for the body, and then add some cardboard ears and a face. Students can also draw the face if preferred. Let students twist a pipe cleaner around a pencil and add it as the tail.
Learn More: Jinxy Kids
3. Monkey Mask
Print out this cute monkey mask template and let students cut and decorate it; whether with paint or crayons. The mask can then be adhered to a craft stick using hot glue. Students can hold it up and play the part of a silly monkey as you read their favorite monkey book aloud!
Learn More: Messy Little Monster
4. Paper Bag Monkey Craft
A perfect paper bag craft is this adorable monkey! These would be fun for a unit about the jungle or wild animals. These may take a bit of time to assemble, but shouldn't be complicated if you give students pre-cut pieces for gluing onto the bag. Don't forget to draw the face to finish it off!
Learn More: Craft Play Learn
5. Handprint Monkey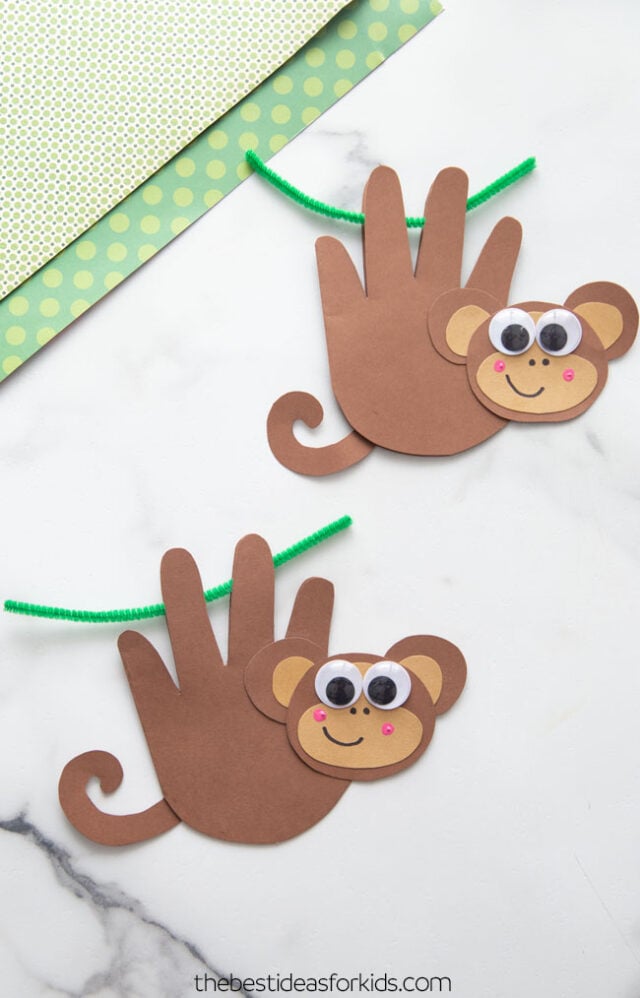 Another adorable activity is making this handprint monkey! Trace your little ones' hands onto a piece of brown paper and cut it out. Add a cute, curly tail and the pieces for the face. Top it off with some wiggly eyes and you have yourself a precious little, jungle animal that you can make a swing from some pipe cleaner vines.
Learn More: The Best Ideas for Kids
6. Build A Monkey Craft
This craft is super simple; you print out the template and then, students can simply cut and paste it together to form this sweet monkey. This is a perfect craft for center time or independent work.
Learn More: Nurtured Neurons
7. Fingerprint Monkey
Preschoolers love fingerprint art. This artwork is made by using the child's thumbprint to form the body and then by adding the monkey head with a quick fingerprint. Students can draw on the arms and legs and add a tail. Quick, easy, and cute!
Learn More: Kids Art & Craft
8. Accordion Arms Monkey Craft
These accordion monkeys make the cutest troop! Teach students how to fold the paper back and forth to create the accordion look for the arms and legs. Glue them to the monkey's body and then add the head. You can even add a yellow banana to their hands.
Learn More: My Happy Homeschooling
9. Paper Chain Arms
Similar to the accordion arms and legs from the last craft, this monkey has a body made from a brown paper bag, but paper chain appendages. Students can build small brown paper chains to use as their arms and legs. Stuff the bag with tissue paper to help puff it up and add shape before attaching the arms and legs using staples.
Learn More: Hunny I'm Home
10. Monkey Hat
Some of the cutest crafts for kids are those that they can wear. This animal craft is a monkey hat made of paper. Print out the template and have students color it in. Simply staple or paper clip the back together as you wrap it around each child's head. Be sure to take some pictures as your students wear their adorable hats!
Learn More: My Happy Homeschooling
11. 5 Little Monkeys Activity
This activity is not only fun, but it's sure to help with counting and basic numeracy skills. Pop on the song, "five little monkeys" as your students get to work on this craft. This printable displays a bed and can be laminated before making the little clothespin monkeys jump out of the bed.
Learn More: Repeat Crafter Me
12. Shaker Plate Activity
This fun monkey shaker is super easy to make. Simply have students color paper plates brown. Then, add a cute face by gluing on a piece of yellow cardstock and drawing on the facial features. Simply pop a craft stick in the bottom and attach it with hot glue or a stapler. Toss some beans inside and add another paper plate to the back. Students can then enjoy making their own music using their craft!
Learn More: Make and Takes
13. Footprint Monkey Craft
Footprint art is tons of fun! Use your child's footprint to form the monkey's body. Add the face by painting it on with a small brush. Don't forget to add the adorable fingerprint palm tree to the background!
Learn More: Fun Handprint Art
14. M is Monkey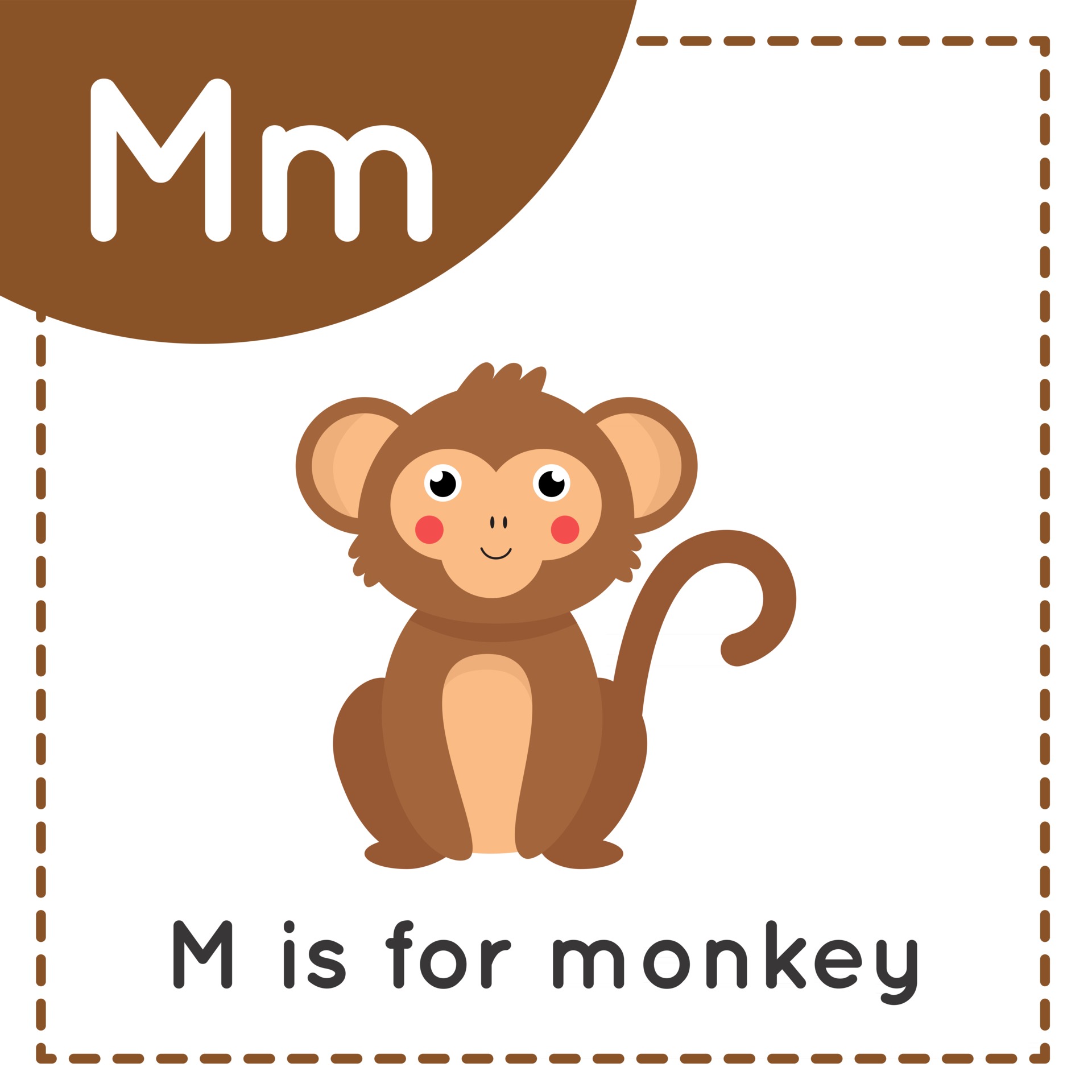 Perfect for practicing the letter M with your pre-k or kindergarten class. Students can use bingo daubers to make the letter M and then dab on each monkey to count them. You could even laminate it and use dry-erase markers to fill in the dots.
Learn More: Homeschool Giveaways
15. Sock Monkey Craft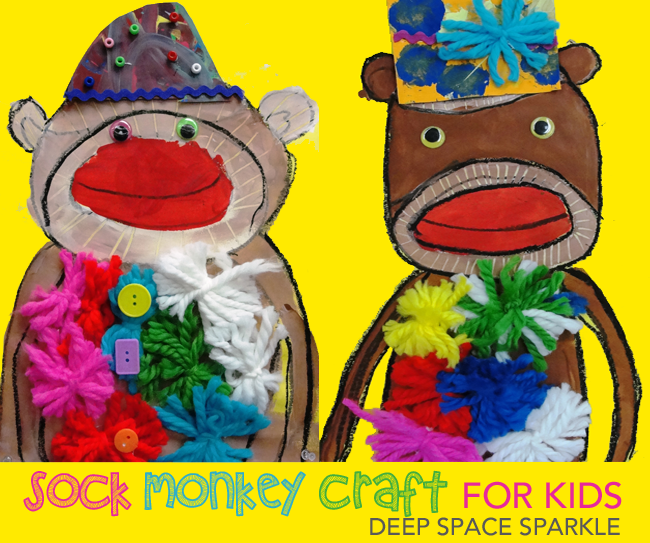 This sock monkey craft is sure to brighten up your classroom when complete! Provide a template for your students to make the monkey and then add colorful yarn and fun buttons to finish it off. Don't forget to add a hat!
Learn More: Homeschool Giveaways
16. Paper Tree Monkey Craft
Craft a monkey in his natural habitat; a tree! Create this tree from construction paper and some paper or felt leaves at the top. Add in a cute paper monkey cut out and you will have the perfect prop for storytime! This craft will pair well with a fun book about a curious little monkey.
Learn More: First Palette
17. Hula Monkey Puppet
Perfect for pre-k or kindergarten-aged students; this hula-themed monkey puppet makes a sweet craft. Using a small brown paper bag, students can add tissue paper for the skirt, a cardstock face, and wiggly eyes. These are easy to assemble and fun to use afterward.
Learn More: Coffee Cups and Crayons
18. Felt Monkey Face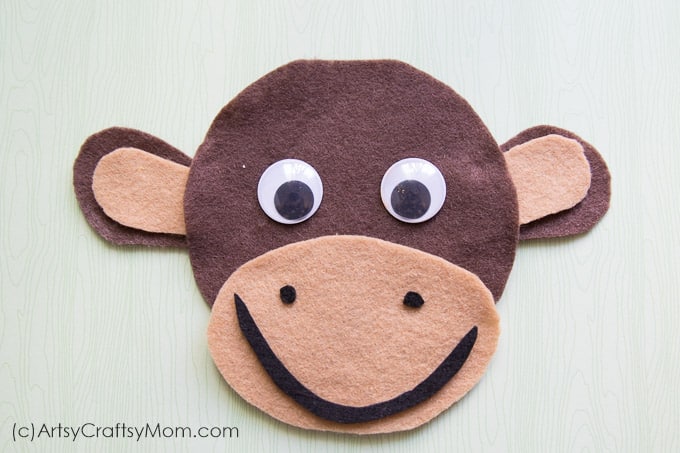 Make this sweet felt monkey. You can let students cut the pieces or you can pre-prepare them yourself. Then, let students arrange all the pieces and assemble this cute little guy. You can attach everything with fabric glue or hot glue.
Learn More: Artsy Craftsy Mom
19. Coffee Cup Monkey Craft
Save your tiny cups when you make coffee. Those little K-cups are perfect for this fun craft. Students can paint the cup, add the tail and eyes, and then add some felt ears! Top it off with a curly pipe cleaner tail and you will end up with this cute monkey craft.
Learn More: Artsy Momma
20. Pipe Cleaner Monkey
This absolutely adorable craft for preschoolers is easy to make and does not require many materials. Students can bend pipe cleaners to make hands and feet for their tiny monkeys. Add a bead for the head and belly and glue it all together. These are adorable wrapped around the tops of your students' pencils.
Learn More: Frugal Fun 4 Boys