It's no secret that kids love the weird and wonderful aspects of life! Play to this interest by bringing a monster theme to life in your classroom; having your littles explore all the fascinating and spooky facets of these make-believe creatures. From fun games and activities to unique crafts and sweet treats, there's something for everyone in our collection of 25 fun-filled activities!
1. Monster Tag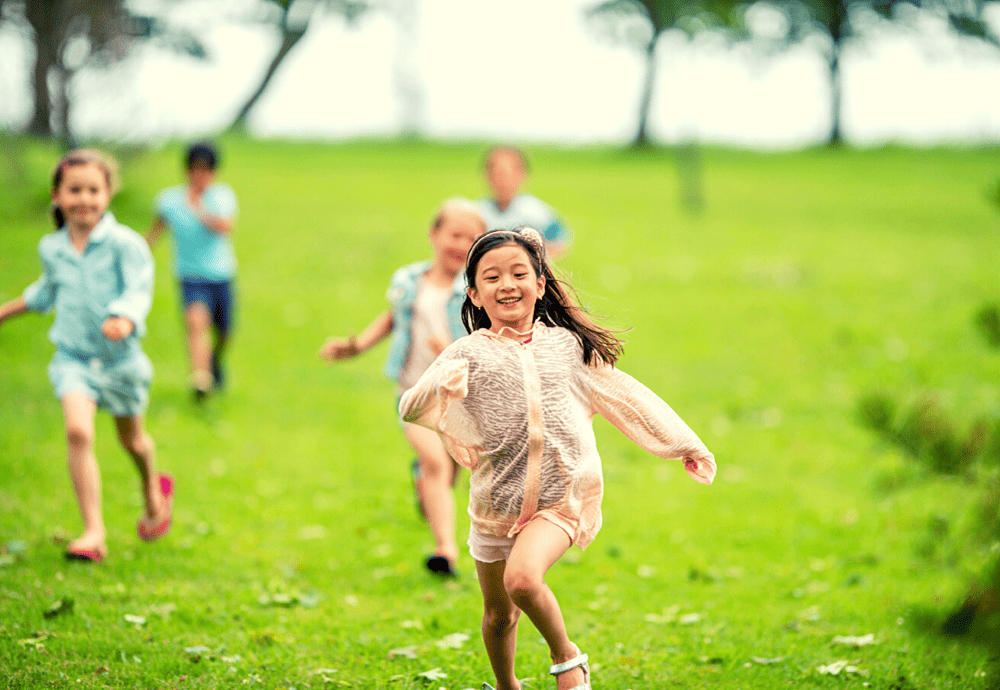 Monster Tag is great to play during gym class, at a kid's birthday, or at a Halloween party. You'll need a blindfold or a monster mask to indicate who is "it". Mark your boundaries and pick the child who is "it". The "it" monster is blindfolded and has to rely on its listening skills to find and tag someone.
Learn More: Perfect Party Game
2. Do the Monster Mash
Getting some energy out in-between lessons can help children focus on learning. That's why the monster mash dance is both fun and effective for teaching. Pop some music on and encourage your students to stand up and get moving!
Learn More: Music From B2Z
3. Playdough Monsters
Making monsters with assorted playdough colors is a great activity for all age levels. Be sure to add in some googly eyes and pipe cleaners to really bring these blobs to life!
Learn More: Creative Connection for Kids
4. Monster Headband
Create a headband by using one to two strips of paper and tape. Your learners can then decorate with markers and add-ons to complete the craft. Once complete, they can wear the headband during class readings or use it to role-play as monsters.
Learn More: Fantastic Fun and Learning
5. Halloween Popsicle Puppets
Create puppets from paper and popsicle sticks. All you need is a glue stick, some markers, and colored construction paper to make them. Youngsters will learn different geometrical shapes as they put together this craft. They can make anything from pumpkins to Frankenstein's head or even a witch!
Learn More: Crafty Morning
6. Origami Monsters
By engaging your learners in origami, you're helping them develop their motor skills. They'll need to follow directions and fold along the creases to make striking monster eyes. They can color their monster eyes however they please before folding.
Learn More: Easy Peasy and Fun
7. Monster Tic Tac Toe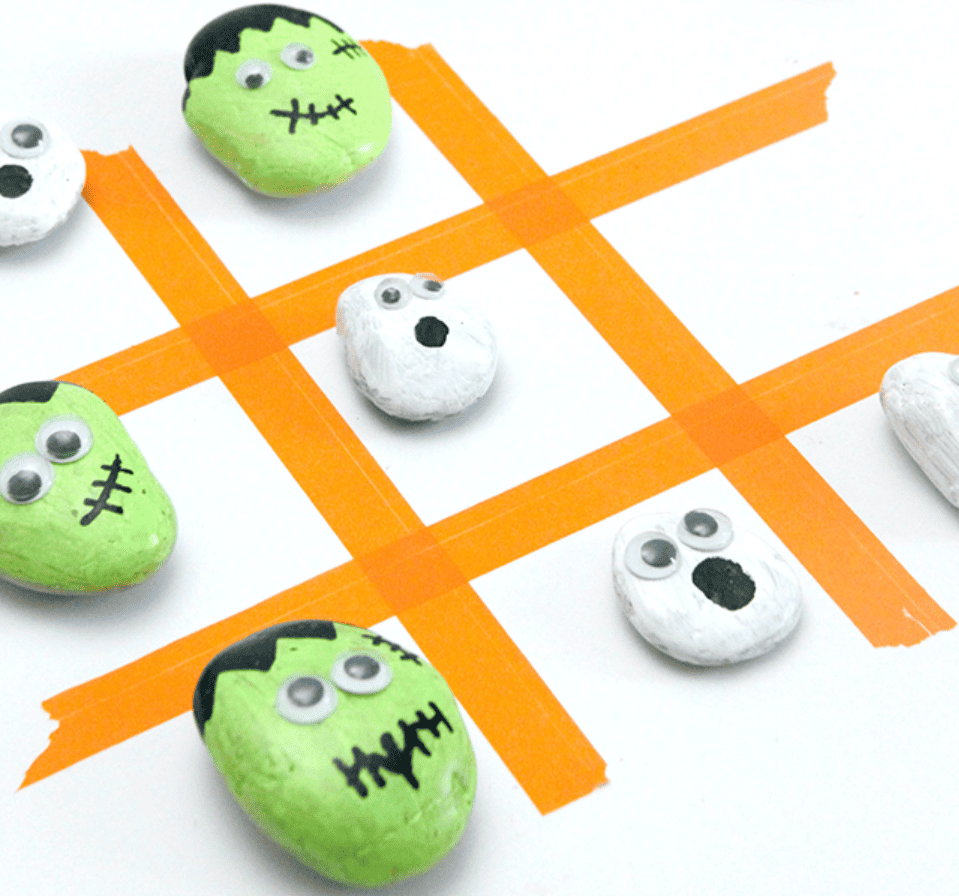 This classic game of Tic Tac Toe uses monsters and eyeballs instead of Xs and Os. You can easily make your own boards with markers and paper. You can also take the activity a step further by painting little pebbles to resemble eyeballs and monster heads. Once they dry, learners can use them as game pieces!
Learn More: The Pioneer Woman
8. Feed The Monster Game
This game requires a cardboard box and some decorative pieces to make a scary monster. Cut a hole out of one of the box's edges to make a mouth. Learners can then cover their box with suede, add spiked foam teeth, and glue on styrofoam eyeballs and feathers! Once complete, they can each take turns throwing small balls into the mouth to feed the monster.
Learn More: Tried and True
9. DIY Monster Bowling
Try this DIY Monster bowling game. All you need are tin cans, decorative paper, and glue. Learners can decorate each can to make individual monsters. Then, they can use a ball to play a fun game of bowling by stacking the cans one on top of the other and trying to knock them all over.
Learn More: Craft Box Girls
10. Pin The Eye on The Monster
This is a classic spin on "pin the tail on the donkey". Create the outline of your monster on a big piece of cardboard and hang it up. Cut out small eyeballs from a piece of paper and stick double-sided tape on the back of them. Then, blindfold each learner and let them have a go at placing an eyeball on the monster.
Learn More: Tip Junkie
11. Monster Creative Writing
Who doesn't love telling a good monster story? Giving your class creative writing prompts allows them to explore their imagination and work on their penmanship. Set the stage by giving them the opening line to a story. Learners can then each write about how they think the rest of the story unfolds.
Learn More: Walking by the Way
12. Paint Smash Monster Craft
This monster craft is the perfect way for your students to learn about colors and patterns. Fold white cardstock down the middle and then open it up again. Now, kids can explore design by adding paint colors to the center fold before folding it again to mix them. Once dry, they can cut out their creation, attach it to a craft stick, and start making unique smash monsters.
Learn More: I Heart Craft Things
13. Easy Recycled CD Monsters
This reduces, reuse, and recycling activity is awesome for so many reasons. Grab old CDs and line them with colored paper. Then, use old clothespins to make the hands. From here, let your kids go wild making crazy monsters by adding decorative elements such as googly eyes, pipe cleaners, and more!
Learn More: Brooklyn Farm Girl
14. Monster Cookies
Learning to bake is great practice in following a set of instructions. Prepare a batch of sugar cookies for your learners to decorate. They can ice them before adding sprinkles and edible eyes.
Learn More: This Pilgrim Life
15. Paper Plate Preschool Monster Craft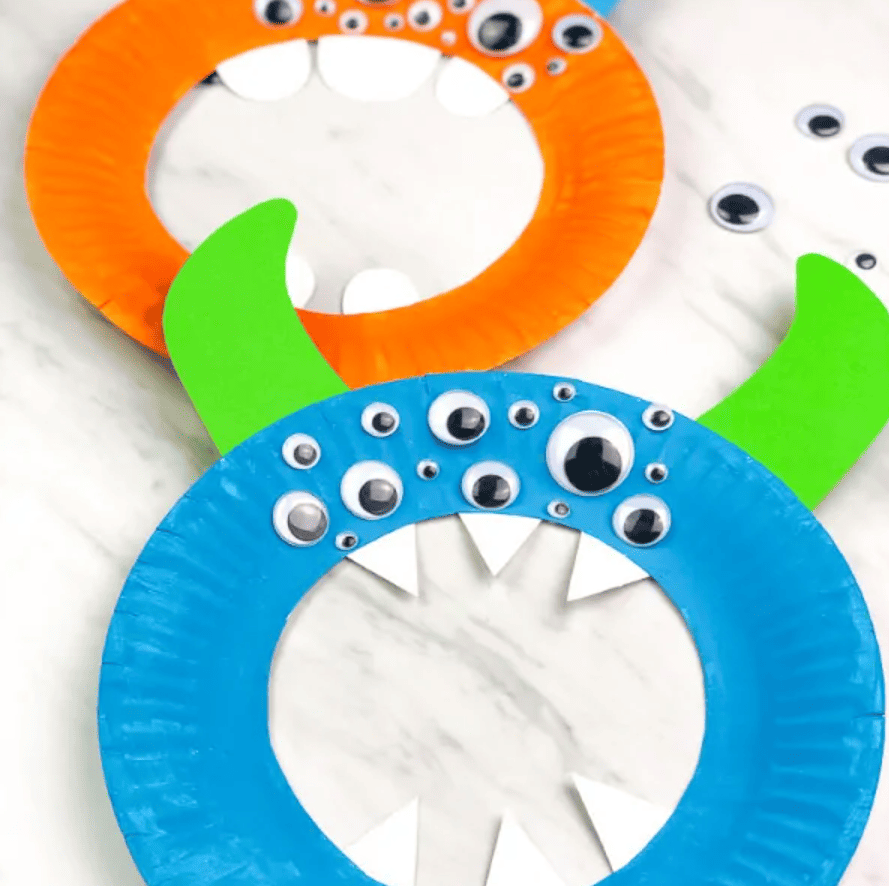 This easy paper plate activity makes cute monsters out of just a few materials. Grab a paper plate and cut out a hole in the middle to form the monster's mouth. Children can color the paper ring and add horns, googly eyes, and whatever they want to decorate their friendly foes.
Learn More: Simple Everyday Mom
16. Monster Hand Print
You can spin the classic version of a hand-tracing activity and use the cut-out to make monsters. Youngsters will practice their motor skills by tracing their hands and carefully cutting around the edges. Then, they can decorate the hand cutout with eyes and teeth to make a collection of funky monsters.
Learn More: The Best Ideas for Kids
17. Paper Monster Flowers
A nice Spring-themed activity is to make paper monster flowers. Start by accordion folding a piece of paper and cutting it into a circle to replicate flower petals. Then, cut another circle for the center. Glue this on top of the petals and add them to the stem. Lastly, add facial features to the center circle.
Learn More: DIY Thought
18. Spooky Paper Cup Monsters
Use recycled products to make a spooky monster craft. This easy-to-complete project is brought to life with pipe cleaners, googly eyes, a paper cup, and a glue stick. Grab whatever recycled items are around the house for fun additions.
Learn More: Hello Wonderful
19. Monster Shape Learning
Kiddos can learn all their shapes as they make monsters out of them. Teachers can take cardstock and create squares, circles, triangles, and more. Give each child a glue stick, shape cut-outs, and a marker, and let them start creating.
Learn More: Fun and Learning
20. Monster Math
Practice simple math sums with the help of monsters! Grab paper and googly eyes to make monster cutouts. On the monster, write simple addition and subtraction problems. Hand one to each learner and let them work out the answer. They can then swap monsters to solve more problems.
Learn More: No Time for Flash Cards
21. Monster Moves
Monster moves focuses on gross motor skills by giving kiddos moving tasks such as "walking in a circle" or "crawling like a monster on the floor". Create your own monster task cards to give out to kids and encourage them to get active.
Learn More: Pink Oatmeal
22. Monster Alphabet Craft
Teach your students how to form uppercase and lowercase letters M's with this sweet craft. They'll simply have to cut out and decorate the provided template and can then spend time tracing over it with their finger.
Learn More: Planning Playtime
23. Feed the Monster
Develop color recognition with this fun monster activity. Grab old cereal boxes and create monsters in a solid color on the front of each box. Cut out their mouths so that your learners can place matching-colored pom poms into their mouths.
Learn More: Planning Playtime
24. Monster Hair Cuts
Print a heap of funky-haired monsters. Learners can then practice their fine motor skills by cutting along the dotted lines to give their monster friends a cool haircut!
Learn More: Pink Oatmeal
25. Slime Monster Sensory Play
Help your learners mix up a batch of purple slime. Once prepared, encourage them to explore the texture as they engage in sensory play. Lastly, they can add googly eyes to bring their squishy monsters to life.
Learn More: No Time for Flash Cards