Keep your kindergarteners engaged in the morning with 19 fun activities and routines. From morning work to hands-on activity time, children will love the variety that these resources provide. With the help of these tools, you can assist your littles to develop clear routines and positive attitudes about school when starting the day.
1. Morning Meeting Greetings
Start your morning off right with these morning greetings. You will only need to print out this morning meeting routine where children will choose a greeting to say hello to their class. The resource provides more information on the various greetings.
Learn More: Natalie Lynn Kindergarten
2. Morning Sharing Schedule
Create designated sharing time with this fantastic morning sharing schedule. Write down the students' names who will share on the simple Monday to Friday chart. This can be used for toys, books, games, and more.
Learn More: Lessons by the Lake Blog
3. Morning Message Activity
Have a morning message ready for students such as "I appreciate the way that you all were lined up this morning." Next, have students sit in a circle and share a similar message from your sentence starter, "I appreciate…" about their classmates or teacher.
Learn More: Teach Glitter Grow
4. Playdough Sound Mapping
Use a whiteboard, playdough, and a marker to have children map out sounds with sight words. Use the provided template to have your students write the letters they hear and have them squish the playdough when making the sound in this sensory writing activity. It's a great activity for identifying the days of the week!
Learn More: Instagram
5. Backpack Boogie Morning Routine
Use the Backpack Boogie song to start the day with fun and clear expectations. It's great for early mornings! Simply put the song on and ask students to put their backpacks away or complete small tasks. When the song ends, it's time to get into circles!
Learn More: YouTube
6. Alphabet Movement Warm-Up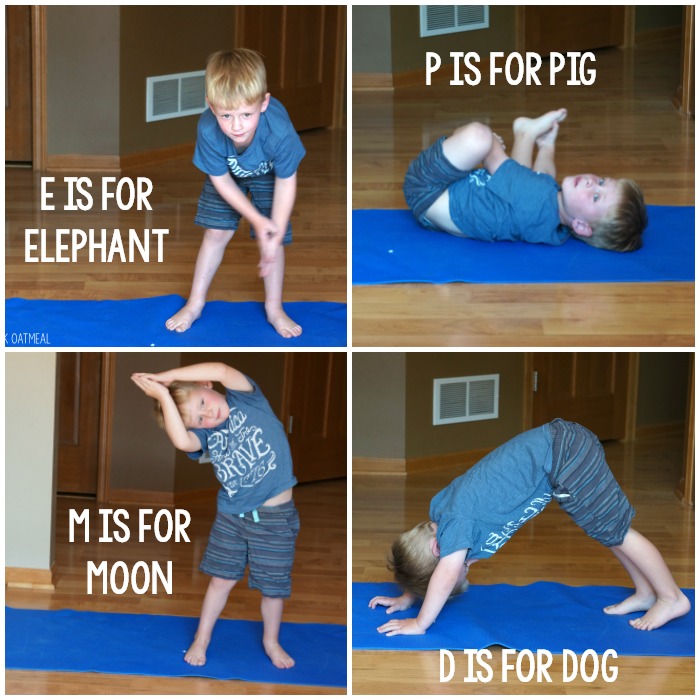 Getting some exercise in is a great way to start the day for littles. This alphabet movement activity will ask children to act out the words for each letter that they are given. For example, D is for dog, so children will act like a dog.
Learn More: Pink Oatmeal
7. Student-led Morning Message Breakdown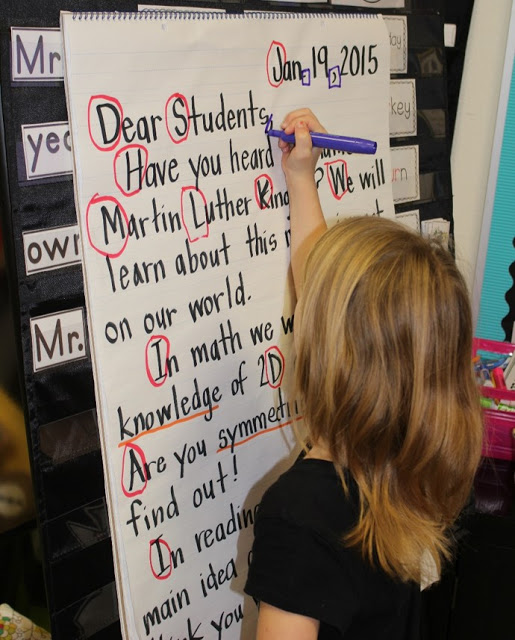 Use chart paper to write a message for students and ask them to use a marker to identify sight words or specific letters of focus by circling them. Start by reading the morning message and then give everyone a turn to identify the focus words or letters.
Learn More: Turnstall's Teaching Tidbits
8. Great Way to Start the Day Song
Put on the "Great Way to Start the Day" song, and ask children to both sing along and stretch with the video. This is a fantastic way to get the whole class moving and engaged with this morning routine.
Learn More: YouTube
9. Playdough Name Recognition
Use playdough and paper to have students create their names using playdough. They will trace the lines and shape the playdough to fit their name cards to practice learning letters. This is an awesome quiet-time activity to help learners ease into the day.
Learn More: Just Reed Blog
10. Days of the Week Interactive Song
This song is a fantastic resource that can help you start each day in an effective way; helping students to identify the day of the week! Children will sing to the tune of "My Darling Clementine", saying:
Sunday, Monday,
Tuesday, Wednesday,
Thursday, Friday, Saturday
These are the days of the-e wee-eek
and today is __________.
Learn More: Little Stars Learning
11. Simple Sign-In
This great morning routine will get students writing early! Print students' names on a small sheet of paper and ask them to use these to sign in on the whiteboard using a marker. New writers can write the first letter in their names.
Learn More: The Kindergarten Connection
12. Wikki Stix Independent Activity
Give students Wikki Stix and ask them to create a specific focus letter, sight words, or their names. This fun activity is great to get students to settle into the day and prepare for learning!
Learn More: Kindergarten Korner
13. Simon Says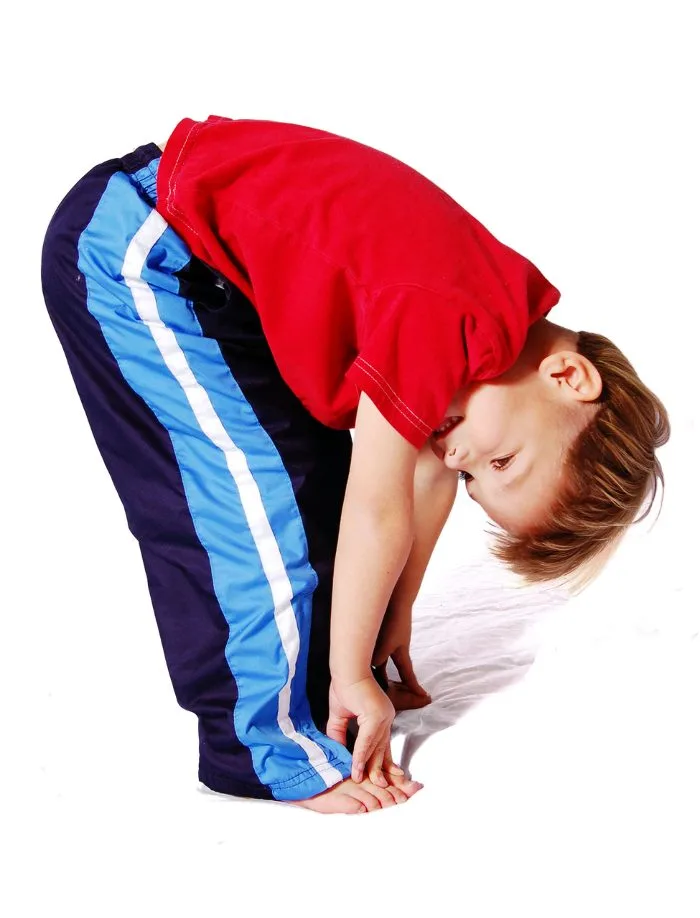 This simple classroom game is great to get kids active from the start of the day! Assign one child to be "Simon" and ask them to say a command such as, "Simon says touch your toes." Have all children follow along and complete the actions.
Learn More: Empowered Parents
14. Sensory Bins
Get plastic tubs, sand, and toys to set up these sensory bins that are perfect for kindergarten morning activities. These morning bins can accommodate 3-4 children, and it will allow them to calm down before starting their academic learning time.
Learn More: Busy Toddler
15. Pom Pom Letters Warm-Up
Use pom poms, paper letters, and a tub to have students form the shapes of specific letters using the pom poms. Establish morning tub time as part of your classroom routine and get your students focused on literacy early in the day!
Learn More: Miss Kindergarten
16. Hello Song Circle Time
Have students sit in a circle and sing the simple "Hello Song," which is simple and can allow children to practice oral language skills early. Simply start with the first child in the circle and say "Hello, Sammy…Hello, Sammy", before working your way around the circle.
Learn More: Playdough to Plato
17. Kindergarten Dance Warm-Up
Get your littles into an active morning routine with this kinesthetic dance routine. With step-by-step directions for these dances, children will develop both their listening and motor skills as they dance along.
Learn More: YouTube
18. You Pick, I Pick
This morning activity teaches communication skills and sharing. Partner students up and ask one partner to choose the first activity they will do for 5 minutes between puzzles, building, coloring, and more; next, the other partner will choose the second activity.
Learn More: Counselor Keri
19. Sight Words by Color Printable
Print this resource and use colored pencils or markers to ask students to color code specific sight words that may be in focus. This engaging resource is great for morning work and helps learners ease into the day.
Learn More: A Teachable Teacher