How often do you watch motivational videos in the classroom with your students? As of April 2022, 32.5% of Tiktok users in the US are under eighteen. Youtube, Instagram, and TikTok are all among the top 6 most popular social media sites. Teenagers are watching videos so why aren't we giving them time in the classroom to watch video clips that will actually motivate them?
We have the ability to show both long-form and short-form videos. We can build an entire lesson around long-form videos or just start our class time with short-form videos. Either way, videos are a great discussion starter.
Here are twenty-five motivational videos you could show in your middle school classroom.
1. When Your Students Need Some Encouragement
Many people were shocked when they discovered Taylor Swift was delivering the commencement speech for New York University's 2022 graduation. Clips of her speech have been floating around social media, but she delivered great truths throughout the entire speech so show this in class and have your students discuss their favorite quotes.
Learn More: New York University
2. When Your Students Need a Pep Talk
Kid President was popular in 2013 so it's possible your students have never seen his videos. Kid President brings humor to some valuable life advice. Your students will laugh but they will also learn.
Learn More: Participant
3. When Your Students Are Confused about Their Purpose
4. When Your Students Doubt Themselves
One of the best ways we can motivate our students is with the words of successful people. In this commencement speech from Steve Jobs, he shares how some of the biggest "failures" of his life turned out to be some of his best moments.
Learn More: Motivation Ark
5. When Your Students Don't Feel Capable
Another great commencement address comes from Michelle Obama. This is a great video about success and the steps to get there.
Learn More: The Outcome
6. When Your Students Need a Wake-Up Call
This five-minute video may bring your students to tears; it definitely brought me to tears! Marc Mero shares about the person who had the greatest influence on him and the wake-up call that caused him to turn his life around. He encourages the students to make good choices and to be grateful for the people they have in their lives.
Learn More: Motivation2Study Shorts
7. When Your Students Are Struggling
This speech from Jeremy Anderson is targeted at middle school students. He shares his own struggles with getting past the ninth grade and what helped him shift his perspective.
Learn More: Motivation2Study
8. When Exams Are Approaching
If you have students struggling with their grades or stressed about upcoming tests, show them this. In this video, the speaker shares what motivated him to go from D grades to A grades and how the students can achieve this on their own.
Learn More: ProjectElon
9. When Your Students Don't Feel Brave
If you need to give your students a little bravery boost, show them this video of Keala Settle and her anthem "This Is Me" from The Greatest Showman. Not only is it a powerful song, but hearing Keala talk about her fears and overcoming them through performing the song makes this video even more inspirational.
Learn More: Fox Family Entertainment
10. When Your Students Need a Kindness Lesson
If you're needing to show your students a video about kindness, check out this chain reaction video. This provides a great teaching opportunity to discuss the value of showing kindness to others if you expect to receive kindness from others.
Learn More: Lucas Camusso
11. When Your Students Need to Go the Extra Mile
While you're teaching your kids about kindness, show them this video of the Starbucks barista who learned sign language for one regular customer. This is a great way to show them the value of one small act of kindness and how a small act can greatly affect someone.
Learn More: CBS Sunday Morning
12. When Your Students Need to Stand Together
This is the perfect video to show to your students at the start of the school year. This video addresses the idea of chains and links being used to rescue people and each student or person's ability to be either a chain or a link.
Learn More: Joe Beckman
13. When Your Students Need Unity
This short video is another great one to show your students the power of working together as a group and can be paired with the "Chains and Links" video. After watching the video, discuss other groups of animals that stick together, and then ask your students ways they can work together.
Learn More: Novan Ng
14. When Your Students Are Feeling Down
Your students will love this doodle style of video. This video shows there are ups and downs in everyone's life, but the downs don't last forever and you are strong enough to move past them.
Learn More: MotivationalWellBeing
15. When Your Students Are Ready to Make Small Changes
TEDxYouth provides videos for school students from school students. In this video, an 8th grader from Beijing shares lessons he learned in a teaching experience and encourages fellow students to make small changes in their lives.
Learn More: TEDx Talks
16. When Your Students Need to Work Harder
Michael Jordan is known as one of the greatest basketball players of all time. In this video, we get a glimpse into some of his "failures" and the mindset that has made him successful.
Learn More: M_A
17. When Your Students Need A Champion's Mindset
After sharing the Michael Jordan video, you can transition to this video. Carson, a 5th grade student from Bulgaria, shares the difference between a growth mindset and a fixed mindset and how we can all have the mindset of a champion.
Learn More: TEDx Talks
18. When Your Students Feel Like Failures

@theteencoach shares an essential lesson about failure. She includes journal prompts in her caption that you can use in your classroom. Find her thoughts here.
Learn More: Maria Evans
19. When Your Students Need a Mindset Reset
Start your class period with this mindset reset from Dr. RJ, a certified teen life coach. In five seconds he shares the valuable lesson of our shifting mindset focus and what we can gain from the shift.
Learn More: Dr. RJ
19. When Your Students Need a Mental Health Reminder
@phinnahchichi shares much advice with students on her Instagram page. In this video, she encourages students that are struggling with their mental health. Have your students pick out their favorite quote and write it where they can see it throughout the day or week.
Learn More: Parenting Teens Solutions Provider
21. When Your Students Aren't Living to their Potential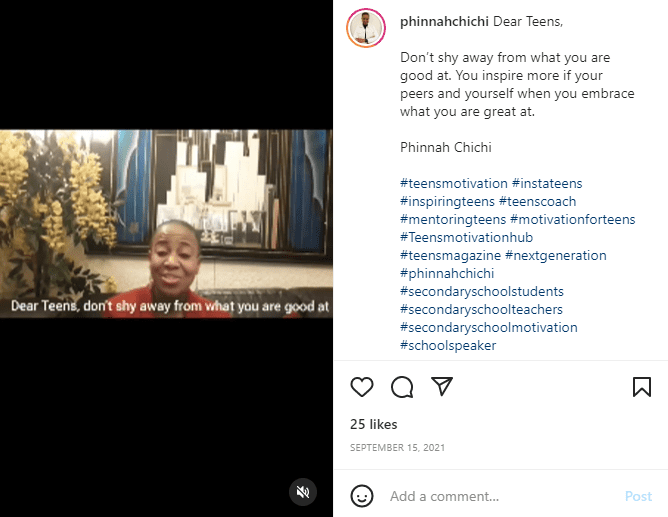 Here is another great short video from Phinnah Chichi. In this video, she encourages students to be themselves. "In being yourself, you get to inspire more, more people."
Learn More: Parenting Teens Solutions Provider
22. When Your Students Need Some Kindness and Empathy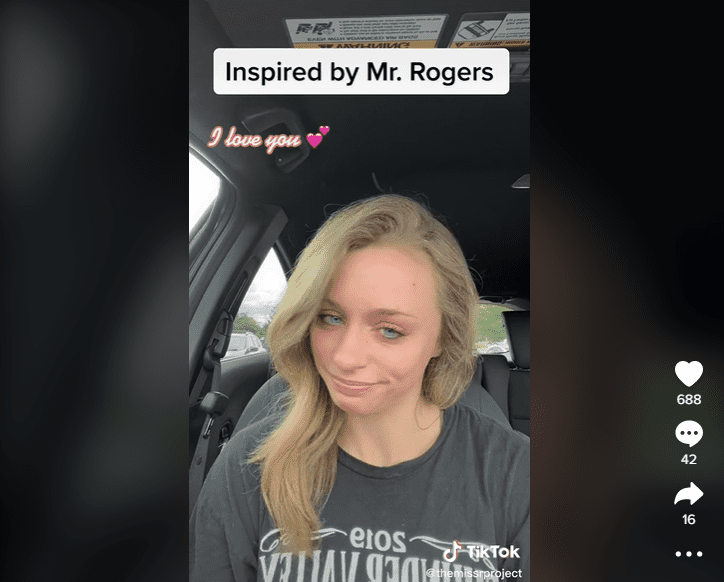 @themissrproject on Tiktok shares some valuable messages for the classroom. Show this video and discuss with your students about kindness and empathy to their neighbors. Address this idea of the "radical" difference in our world if we all just acted with more kindness and strove to be more involved in our community. She shares with her students the mantra "Today's a new day with a new opportunity to make your world a better place to be."
Learn More: Maddie Richardson
23. When Your Students Feel Average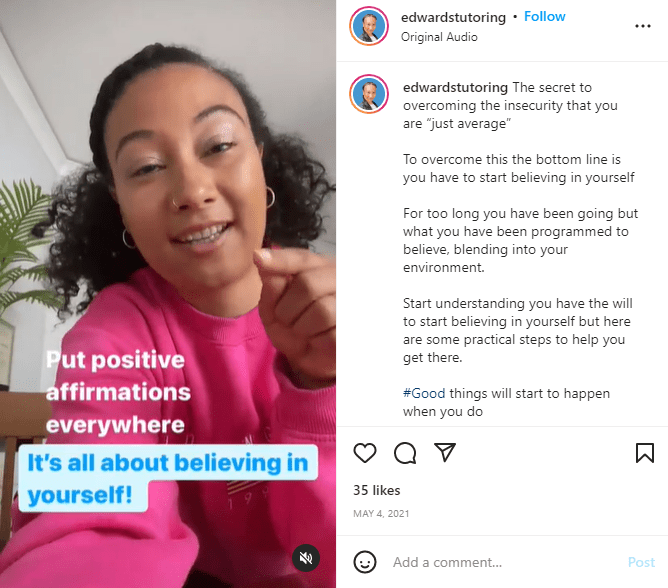 @edwardstutoring challenges her students with this video. She speaks to the ones who feel they are "just average" and gives practical tips for the students that you are able to incorporate into your classroom.
Learn More: Psychology & Criminology Tutor
24. When Your Students Want to Live in the Moment
The JUVY podcast is "a podcast by teens for teens". They share video clips from their podcast on Tiktok so you can browse their library of videos and find good snippets to show in class. This one poses the idea that living in the moment affects your tomorrow more than we want to acknowledge.
Learn More: JUVY
25. When Your Students Are Stressed About the Future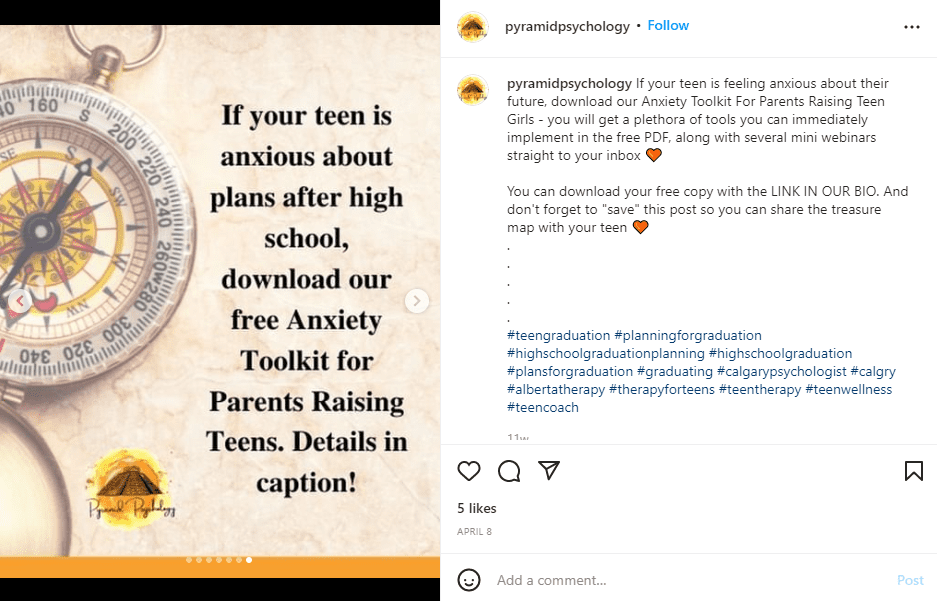 @pyramidpsychology shares three tips for your students that are stressed about their future. She provides some good talking points. Sharing this video is a way for you to remind your students that you are their ally.
Learn More: Therapy & Coaching for Teens