There is a reason why so many kids love Toad from Mario Kart! He's a big mushroom character that's fascinating and fun to look at. Children love learning about fungi which is why exploring the world of mushrooms through arts and crafts can be lots of fun.
Just be aware that if you do go on a mushroom hunt or explore the forests, safety comes first. Being careful what you eat and touch is key, but that doesn't stop us from diving into this collection of memorable mushroom activity ideas!
1. Anatomy Class on Mushrooms
What better way to start teaching about this fun fungi than by going over the anatomy of a mushroom? Explaining the different types of mushrooms and their general structure can introduce the students to the topic and prepare them for more activities.
Learn More: Rewild Hood
2. Mushroom Photography
Kids love to take photographs, and the best part about this activity is that it is suitable for all different age groups! This mushroom activity is a great take-home assignment. If your climate doesn't allow for many mushrooms, have the kids bring in their favorite photograph that they find online.
Learn More: Rewild Hood
3. Make a Beautiful Mushroom Painting
Give your kids a wide range of art supplies like paint, crayons, and markers. Let them explore their creative side by making class paintings. You can challenge them to draw mushrooms themselves or give them an outline if they are on the younger side.
Learn More: Growing with Science
4. Mushroom Spore Printing
Head to the grocery store and pick up a couple of mushrooms to have the kids make spore prints. The older and browner the mushroom is, the better the spore print will come out. Place the frilly gill on a piece of white paper. Cover with a water glass and leave overnight. Prints will appear the next morning!
Learn More: Growing with Science
5. DIY Woodland Scenery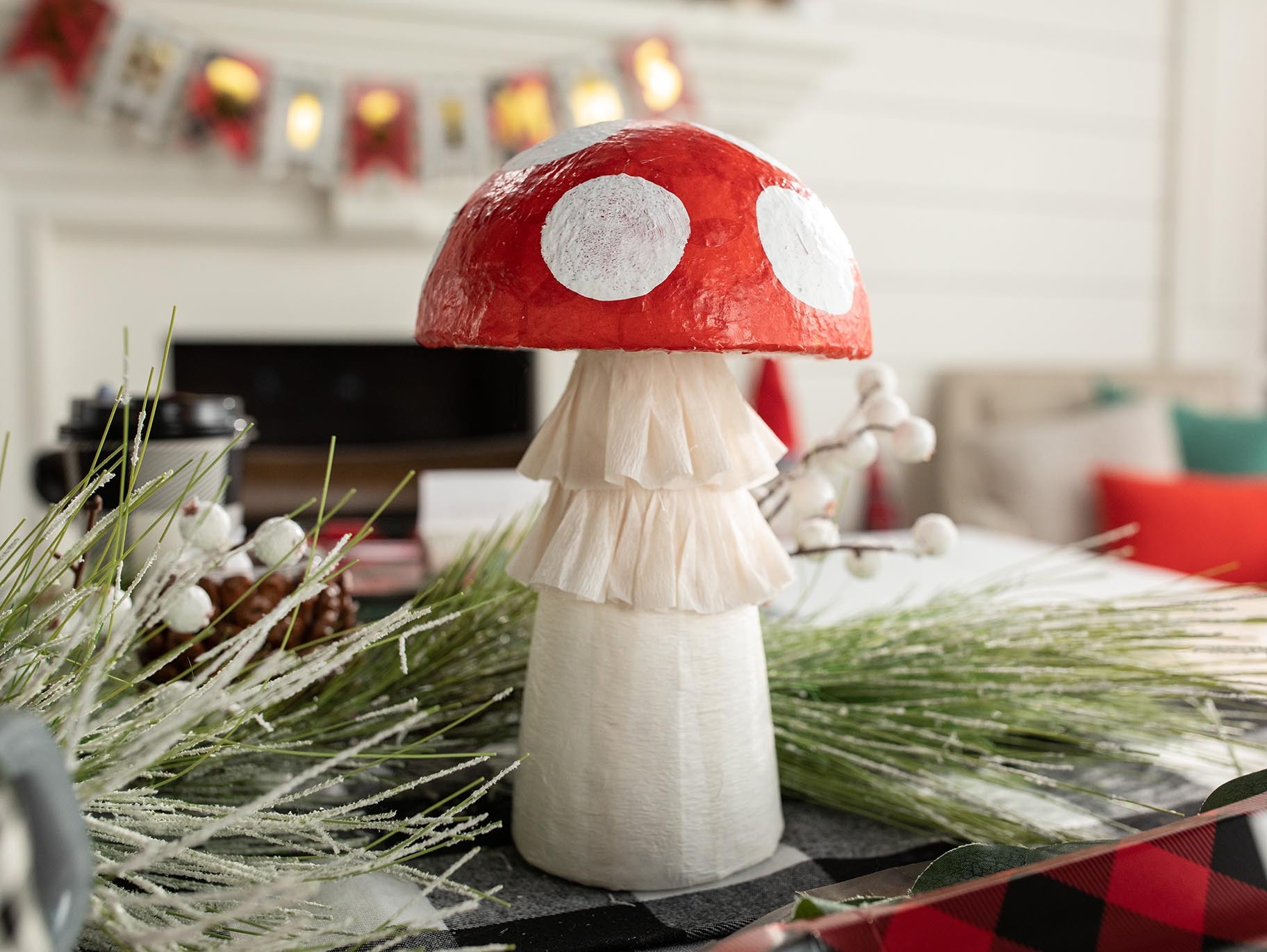 This activity involves lots of mushrooms in all shapes and sizes. Kids will love making an Alice in Wonderland-inspired tiny world. Give kids plenty of paper, paint, and different materials to build with.
Learn More: Planning Playtime
6. Easy Paper Plate Mushroom Craft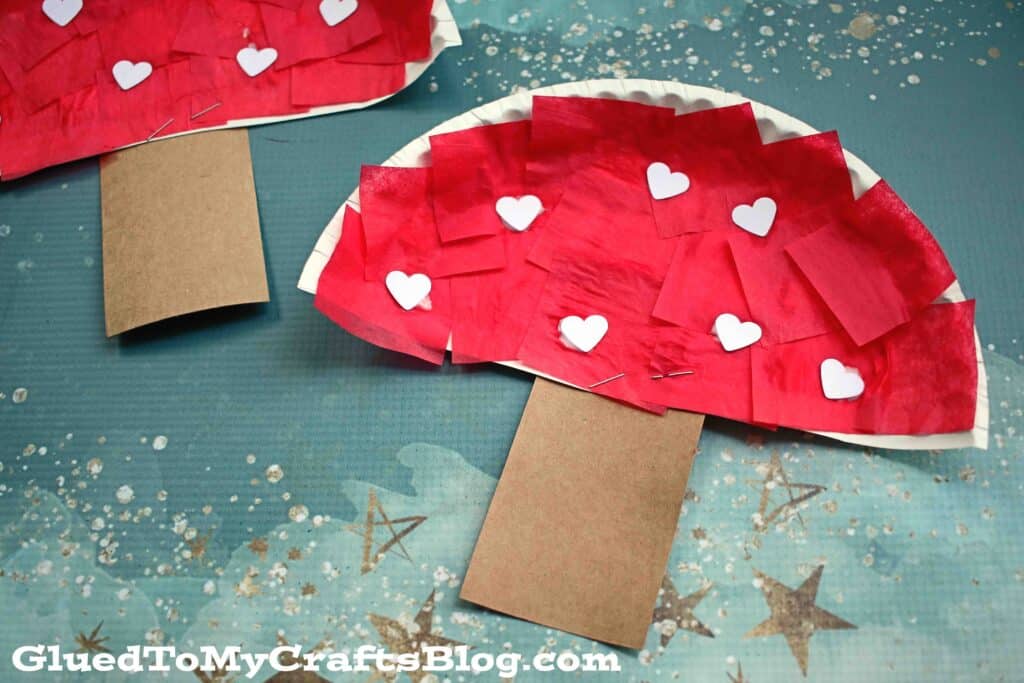 This is a simple art project that requires a popsicle stick and a paper plate. Fold the paper plate in half for the mushroom top and glue or tape the stick as the stem. Then, let the kids color it in and decorate it as they please!
Learn More: Planning Playtime
7. Cute Mushroom Acorn
Grab some acorns for this cute, nature-inspired craft. Simply paint the top hats of the acorns to make them look like your favorite fungi!
Learn More: Planning Playtime
8. Finger Friends With Egg Carton Mushrooms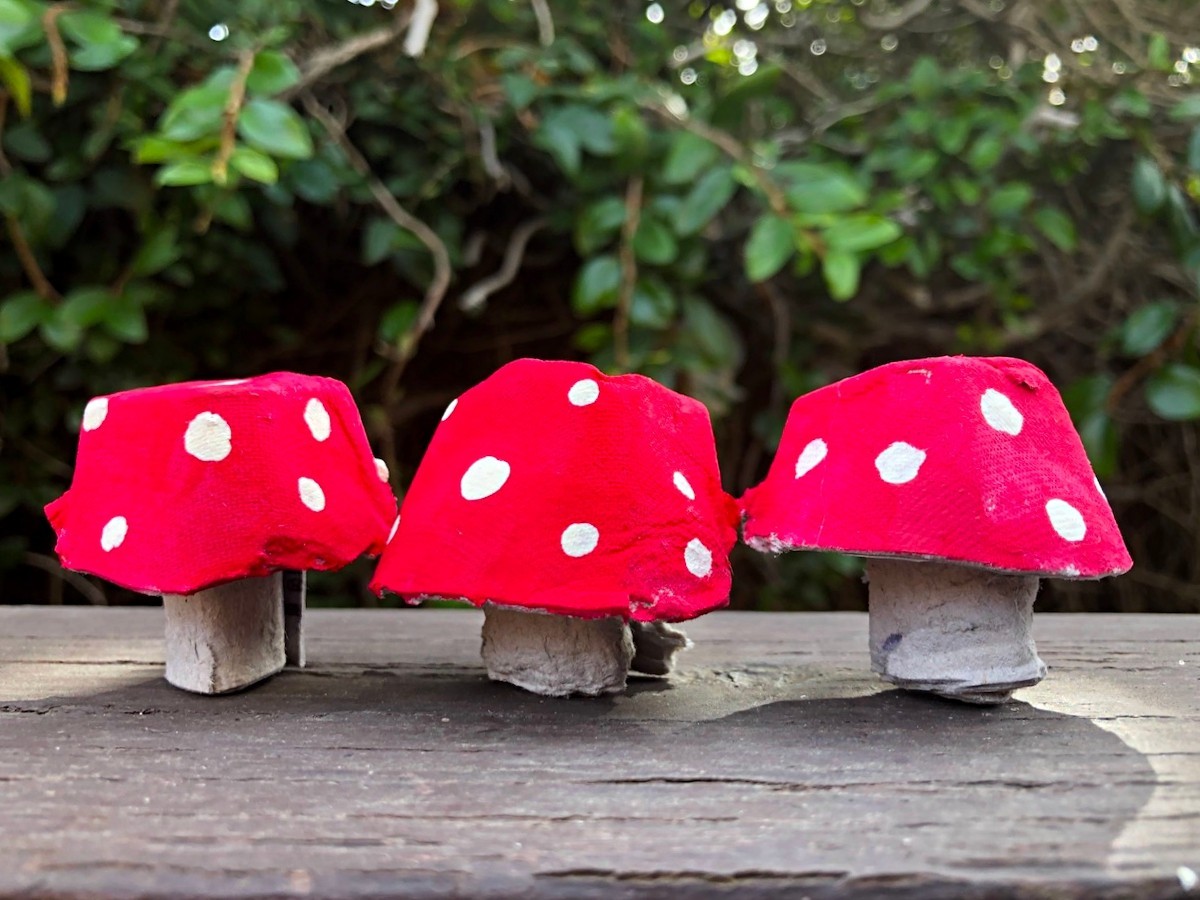 Kids can work on role play after they paint their egg-carton mushrooms. Each egg holder can serve as one mushroom top. Once your kids paint them, they can put them on their fingers and create mushroom characters.
Learn More: Planning Playtime
9. Mushroom Stamping
Grab different size mushrooms and cut them in half. Let kids dip the flat side of the halves into paint and stamp them onto paper. This can turn out to be a pretty array of colored mushrooms.
Learn More: Mama Guru
10. Playdough Mushroom Fun
You can recreate the tiny world mushroom activity using assorted colors of Playdough. The activity is great for no-fuss clean up and it keeps the kids busy while exploring sensory learning.
Learn More: Mama Guru
11. Mushroom Inspection Field Work
Take the class outside for a field trip. Give them an age-appropriate mushroom guide so that they can identify the fungi. You can even make worksheets and have them draw or fill out answers to questions regarding their experience.
Learn More: Child Led Life
12. A Good Reading Lesson About Mushrooms
There are quite a few books out there that can provide fun and interesting facts on mushrooms. The teacher can read this to the class, or you can assign reading for individual lessons.
Learn More: Child Led Life
13. Mushroom Study Report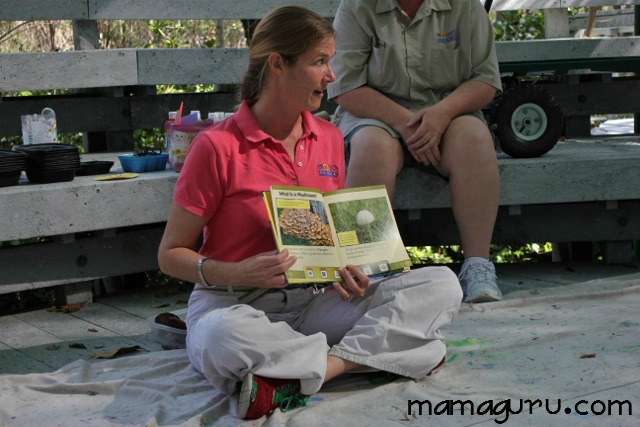 There are many different types of mushrooms to learn about. Assigning groups or individuals a type of mushroom to make a report on is a great idea. You can have them work on their presentation skills by showing the finished project to the class.
Learn More: Mama Guru
14. Rock Mushroom Paintings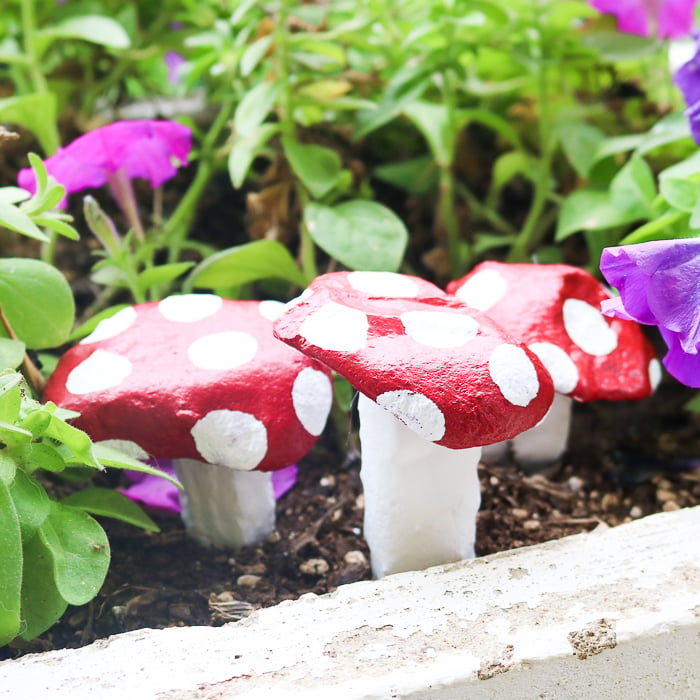 Finding flat, oval rocks makes for some great painting activities. You can make big mushrooms or small ones, depending on the size of the rock you are bringing home. This can be a great decorative piece for the garden too!
Learn More: Fun Family Crafts
15. Make a Mushroom House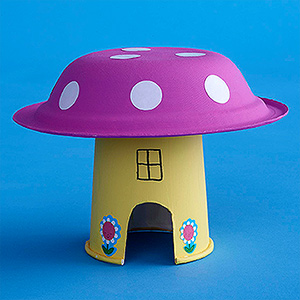 This is an easy, two-material art project that takes no time at all. Simply grab a paper bowl and a paper cup. Flip the cup upside down and place the bowl on top of the cup. You can glue it together and paint little windows on the cup, and cut out a tiny door!
Learn More: Fun Family Crafts
16. Mushroom Dissection Activity
Consider this to be a biology activity. Kids will get a kick out of picking apart and dissecting a mushroom to see what they find. You can give them butter knives to cut through the fungi. Have them document what they find.
Learn More: Seeds to Success
17. Learn The Lifecycle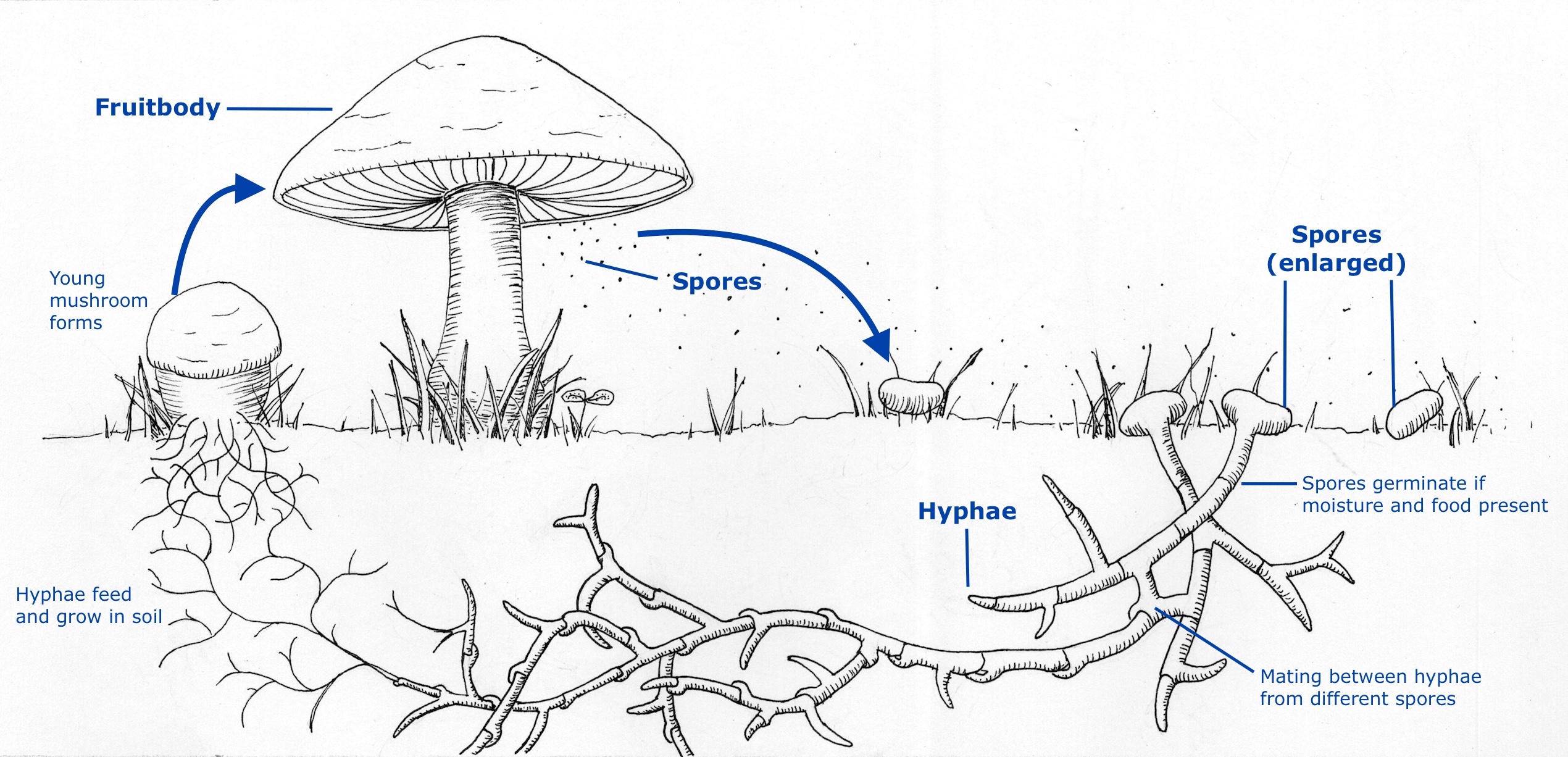 Just like you may study the lifecycle of plants, fungi are important too. Going through the mushroom lifecycle with diagrams or engaging information packets is a great activity for the class.
Learn More: Science Learning Hub
18. Mushroom Coloring Books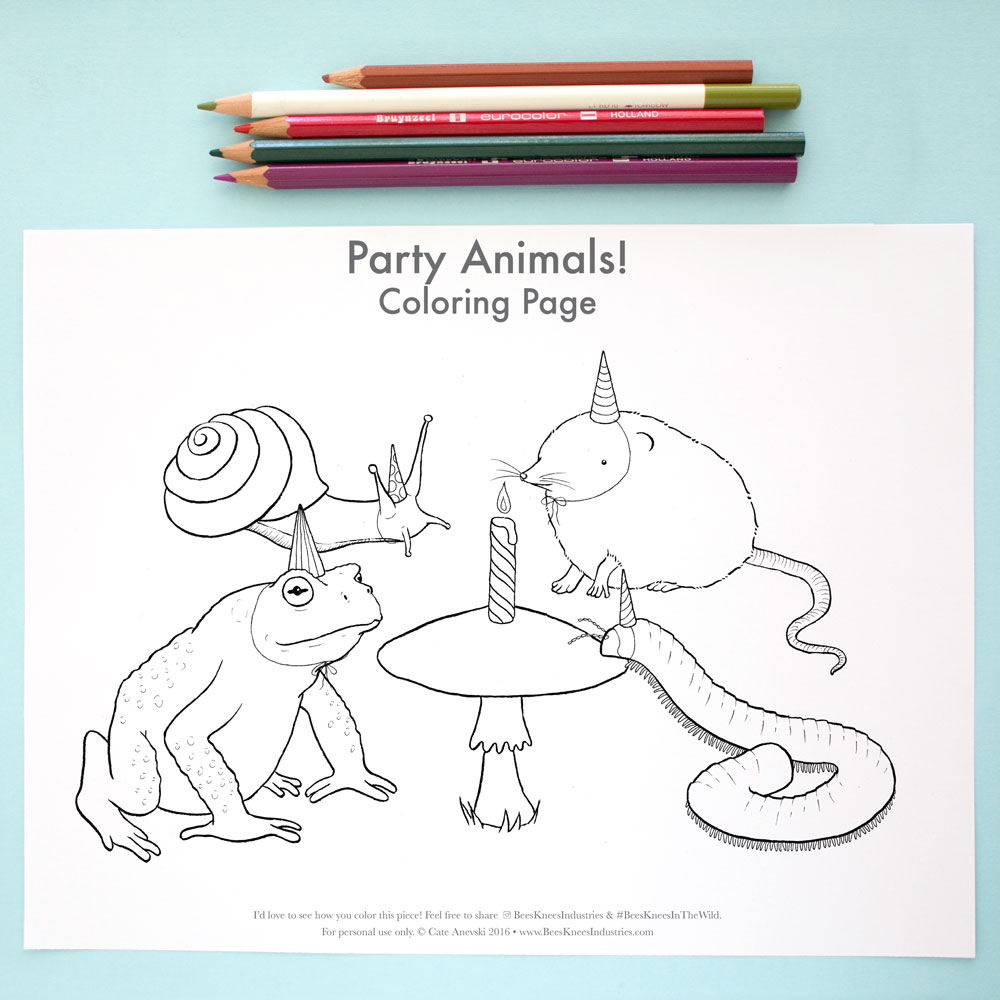 Providing kids with mushroom coloring pages is a passive-learning activity that's creative and easygoing. Let the kids take free reign here and relax.
Learn More: Fun Family Crafts
19. Watch Educational Mushroom Videos
There is plenty of good content available for kids on YouTube regarding mushrooms. Depending on which direction you are teaching, you can find suitable videos for that lesson plan.
Learn More: SciShow Kids
20. Grow Your Own Mushrooms
This is a great experiment for so many reasons! Increase your child's responsibility by letting them take care of this fungi project. They'll also love watching the mushroom go through the lifecycle after learning about its biology.
Learn More: Teach Beside Me