Musical activities are fun, entertaining, and beneficial to our children's cognitive and emotional development. They can progress foundational skills in areas of language, reading, writing, creativity, math, and emotion regulation. The prime age of preschool can be a great time to start exploring the magic of music. Here are 19 fun music activities to keep your energetic preschoolers occupied!
1. Musical Bell Shaker Craft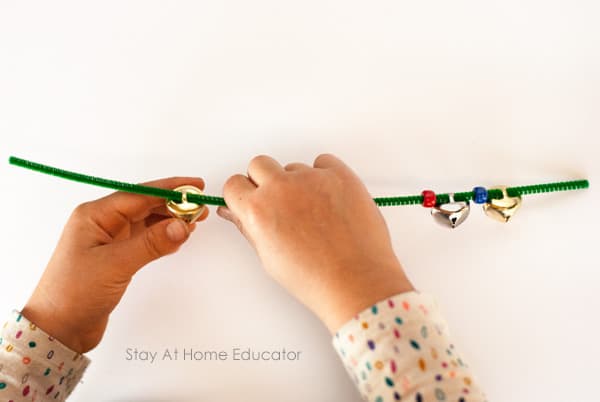 Shakers are simple yet fun musical instruments. These homemade shaker crafts are made using chopsticks, pipe cleaners, bells, and beads. Your kids can help thread the beads onto pipe cleaners to engage their fine motor skills.
Learn More: Stay-at-Home Educator
2. Homemade Den Den Drum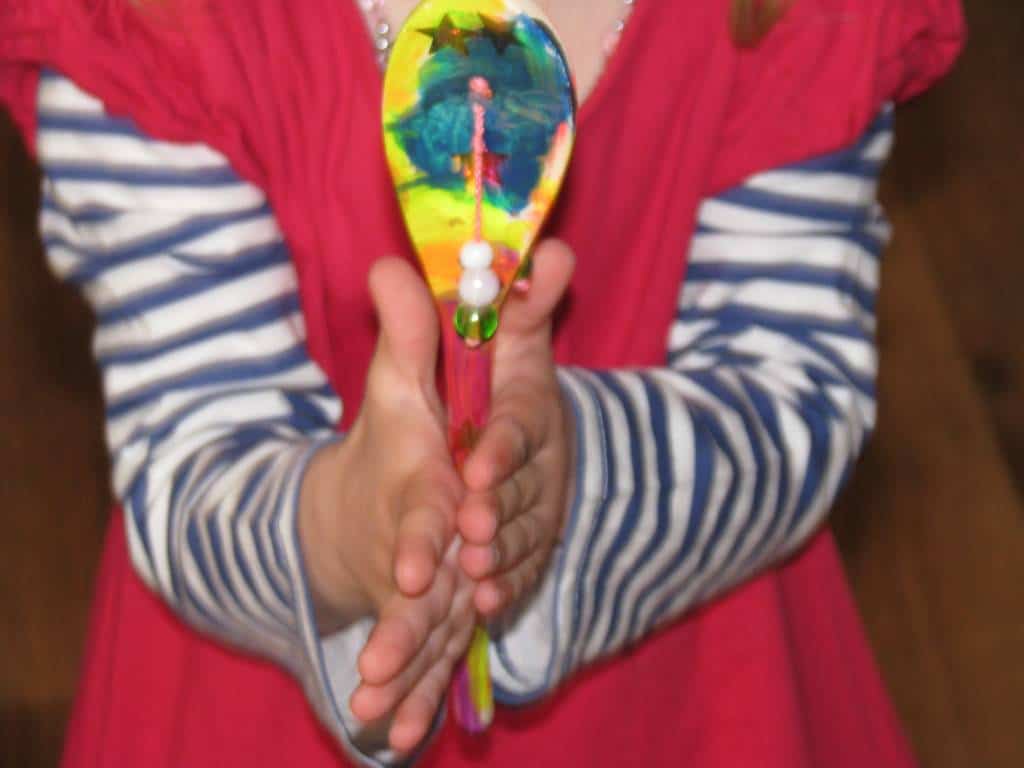 Den-den drums are a traditional Japanese instrument. You can make one using a wooden spoon, string, beads, and some colorful decorations. When complete, your kids can roll it between their hands and hear the instrumental sound of the beads hitting the wood.
Learn More: Learning 4 Kids
3. DIY Xylophone
This DIY xylophone only requires paper towel rolls, rubber bands, and yarn. You can cut the rolls into different sizes and stick them together using rubber bands. You could also let your kids decorate the rolls before putting the instrument together.
Learn More: The Inspired Treehouse
4. Homemade Rainstick
You might be surprised at how similar these homemade rainsticks sound to the real thing. You can make these using a cardboard roll, tape, nails, and a mix of rice, beans, or other filler material.
Learn More: WhatsUpMoms
5. Paper Plate Tambourine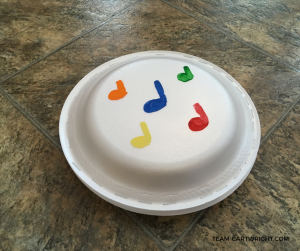 This is the final homemade instrument on the list! Your kids can pour dried beans or pasta onto one plate, and then you can help them staple a second plate to enclose everything and complete the instrument. Then, your kids can decorate their tambourines using markers or stickers.
Learn More: Team Cartwright
6. Music Sensory Bin
Sensory bins can be awesome for any learning topic; including preschool music activities. You can fill a storage box with fillers such as dried rice, and then proceed to furnish the bin with music-making items. Some instrument ideas include egg shakers, bells, and rhythm sticks.
Learn More: Toddler Approved
7. Story Sound Effects
Here's a fun activity for circle time that pairs well with a good children's book. You can let your kids choose an instrument to sit with during story time. As you are reading the story, you can instruct them to make sound effects using their instruments.
Learn More: First Discoverers
8. DIY Outdoor Music Station
Your kids can have a blast playing with this outdoor music station and creating lively and energetic music. You can put this together by hanging some cans, old baking pans, and flower pots to a stable outdoor structure.
Learn More: And Next Comes L
9. Streamer Dancing
Dancing can be an enjoyable movement activity for all ages! Teachers, parents, and preschoolers could all have fun with this one. Your preschoolers can dance around and create different shapes and actions using their hand-held streamers.
Learn More: Children's Museum Houston
10. Freeze Singing
You probably know freeze dance, but how about freeze singing? You can apply the same rules of the freeze dance game and simply add a singing component. It might be best to play songs that your preschoolers learned in class so that everyone knows the lyrics.
Learn More: Dance Teaching Ideas
11. Musical Hide & Go Seek
Musical hide & go seek is an alternative to the classic version of the game. Instead of having to physically hide, a wind-up musical instrument is hidden. Learners must follow the sound to search for the instrument.
Learn More: Click Pray Love
12. Instrument Playdough Cards
Playdough activities can be great for engaging your preschooler's motor skills as they stretch and smush the soft, doughy material. You can combine music with playdough by using these free playdough cards. Your kids can work to build specific musical instruments using this guide.
Learn More: Preschool Play & Learn
13. "BINGO" Song
BINGO is a classic song that I learned when I was a kid. It has a catchy beat and can get your students practicing their basic rhythm. It also makes a great movement activity with the lyrics giving instructions like "clap" or "pat your legs".
Learn More: Super Simple Songs
14. "I'm a Little Teapot" Song
Do you recognize this familiar song? This is another classic that I learned as a kid. It can be pleasant to watch your kids sing and dance along to this beloved tune. You could consider putting on a little talent show for the parents!
Learn More: Teacher KaYen
15. "Ants Go Marching" Song
Here is another fun movement song you could teach your preschoolers. This action song will have your kids marching around the classroom to the lively rhythm.
Learn More: Turtle Interactive
16. "You Can Take a Turn, Then I'll Get it Back!" Song
Music and songs can be valuable tools in teaching all sorts of topics. This fun song can teach your preschoolers the value of sharing and taking turns.
Learn More: PBS Learning Media
17. Painting with Sound
Art and music can go hand-in-hand and make for an interesting sensory experience when combined. You can thread some bells onto pipe cleaners and then wrap them around paintbrushes before starting your next preschool painting session.
Learn More: No Time For Flash Cards
18. Rhythm Building Music Activity
Here is a more advanced musical activity that can teach your children about rhythm, time signatures, and bar lines. It involves trying to match the labeled notes, toothpicks, and space, to the provided rhythm cards. When complete, they can practice clapping the rhythm!
Learn More: And Next Comes L
19. Read "Never Play Music Right Next to the Zoo"
There are plenty of great children's books about music. John Lithgow wrote this fun one about zoo animals taking over a concert. It has an adventurous storyline that will keep your preschoolers laughing and entertained.
Learn More: Amazon