No matter the artist, genre, or instrument we have all the funniest music puns and corny music jokes you will ever need. From 70s music and tuba players to band performances and perfect pitch, we have all the quick quips for your next jam session! A musical joke can bring any party or gathering to life, is suitable for kids and adults, and can also be used by a music teacher in the classroom. So here are 30 hilarious music jokes for you to conduct a symphony of laughter!
1. How do you fix a broken brass instrument?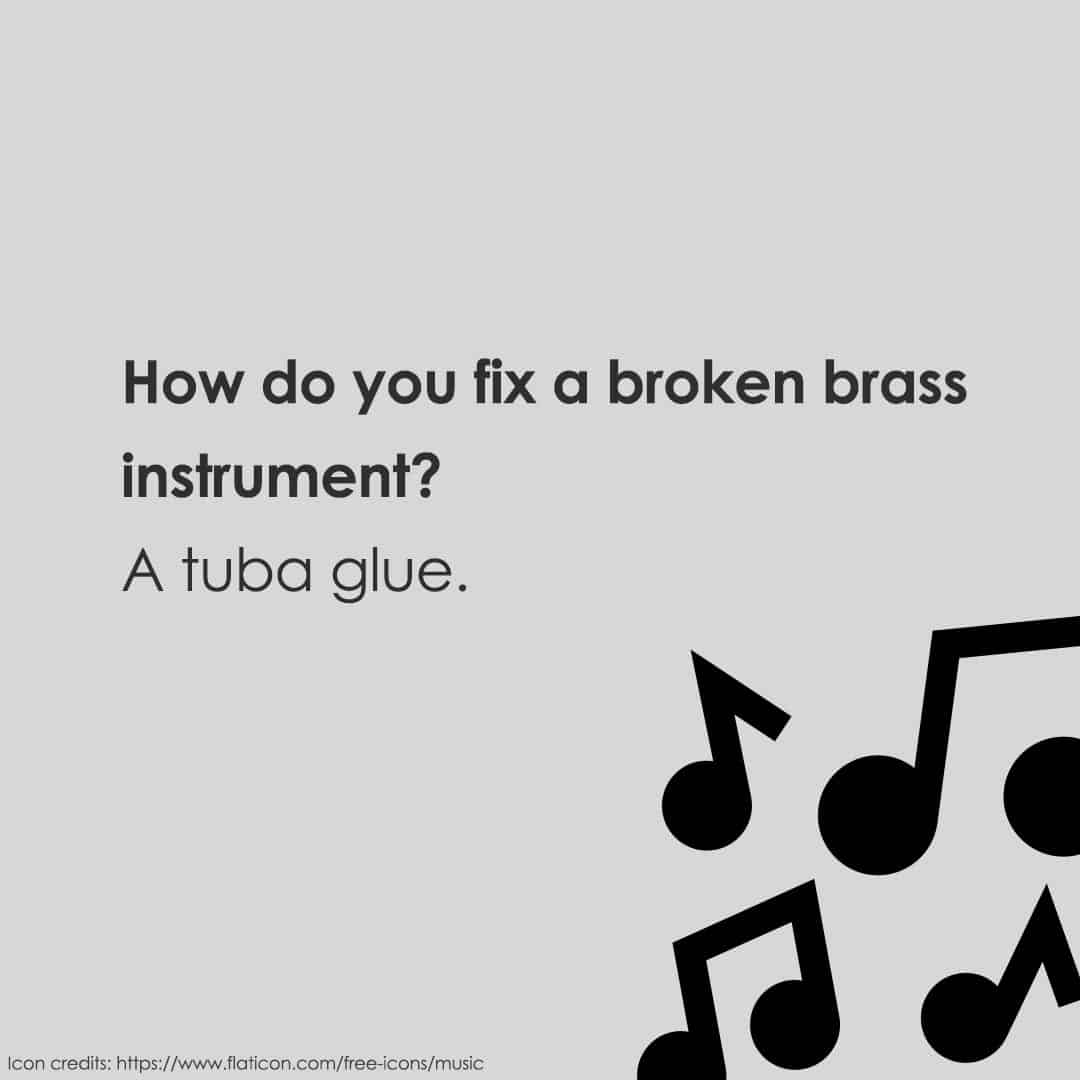 2. What type of music do balloons hate?
3. What is Beethoven doing now?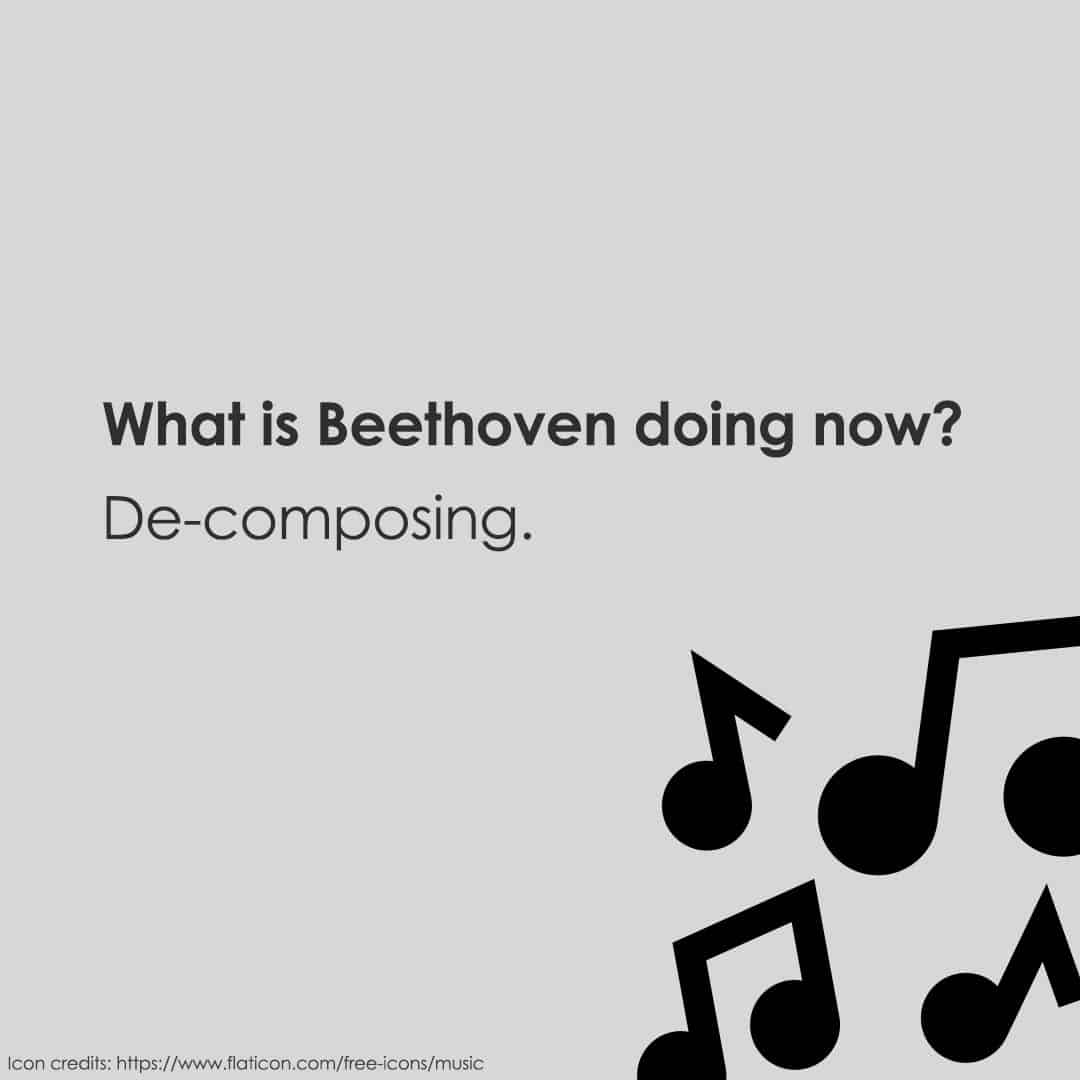 4. Why do bagpipe players walk when they play?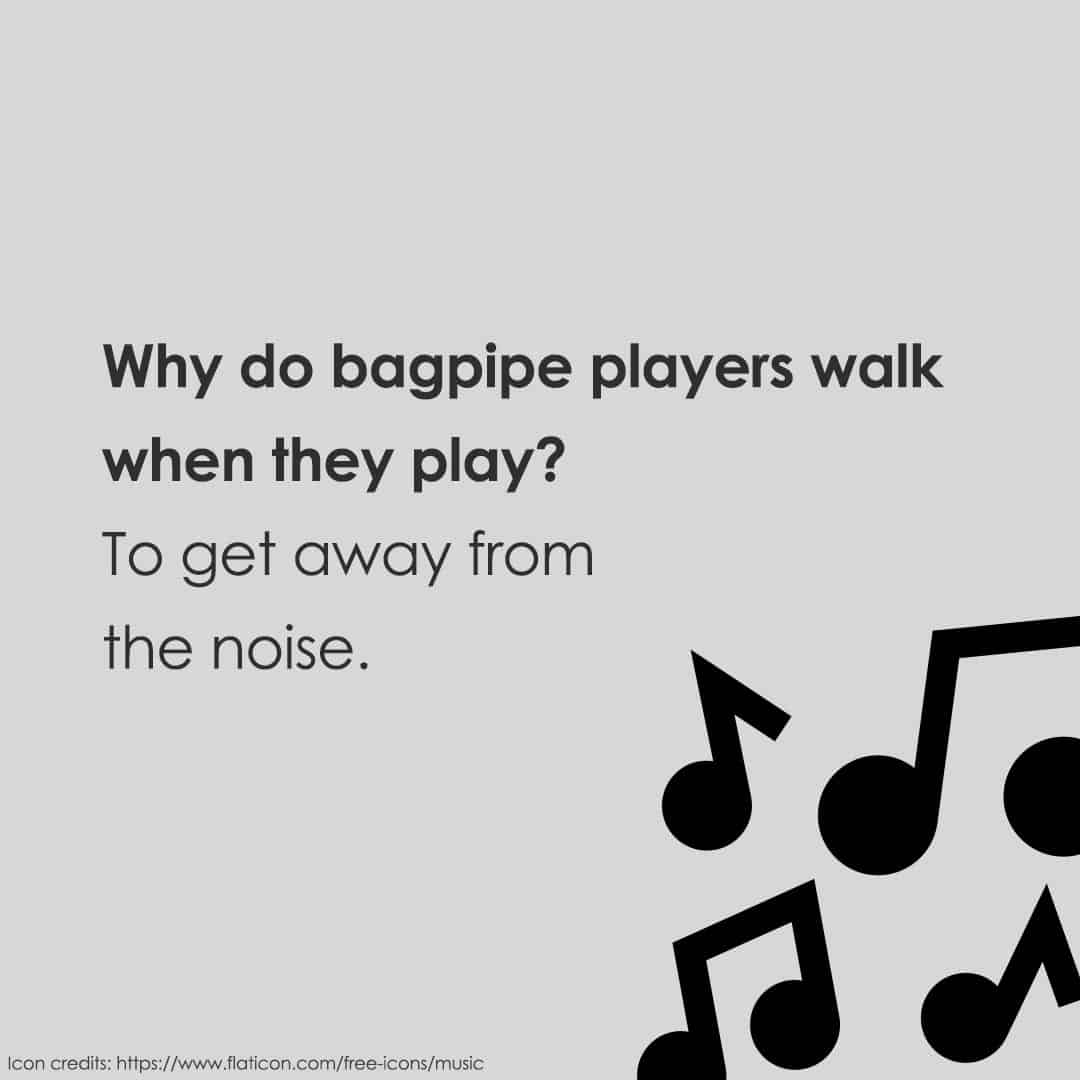 To get away from the noise.
5. What kind of music did the pilgrims listen to?
6. What makes music in your hair?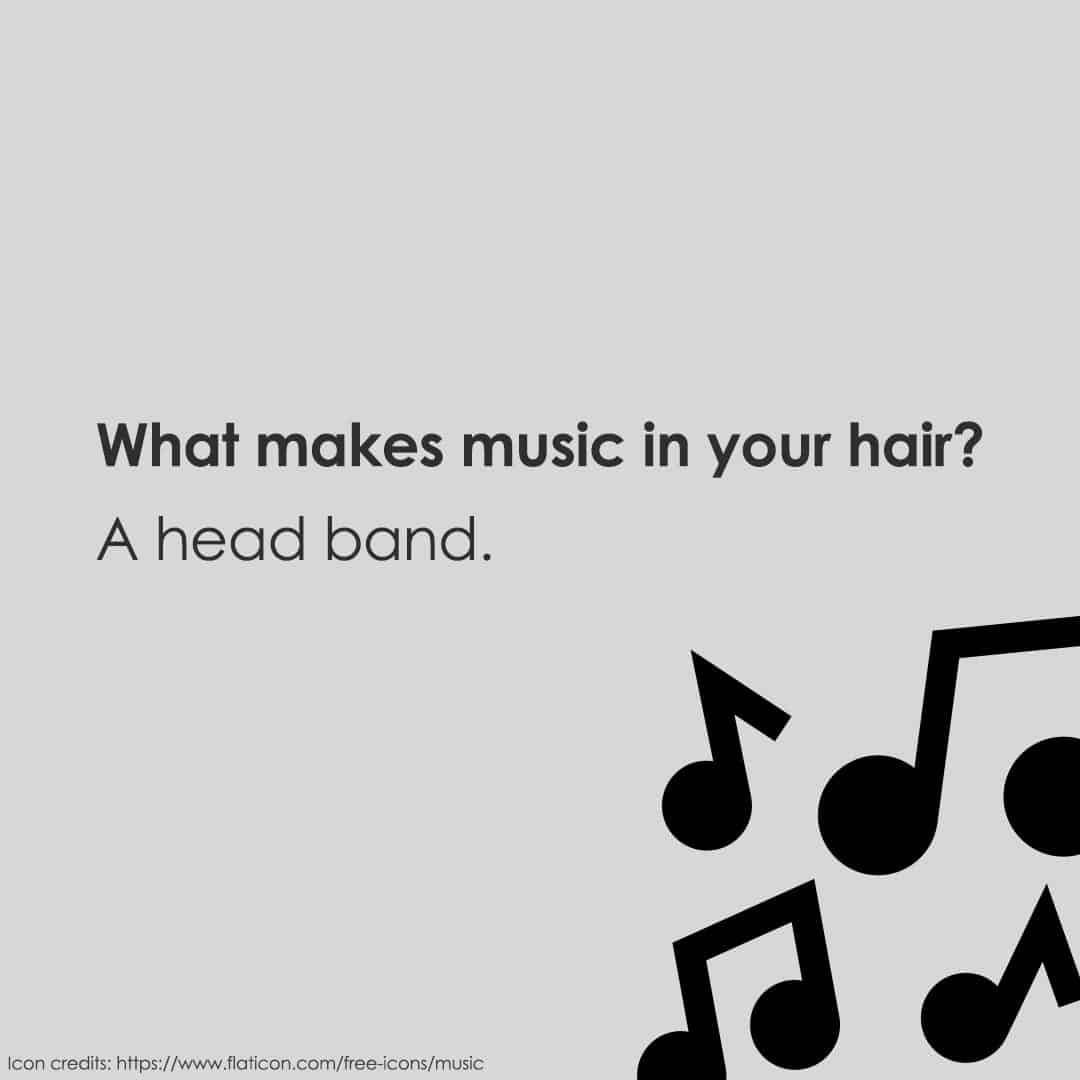 7. What do you get when you drop a piano down a mine shaft?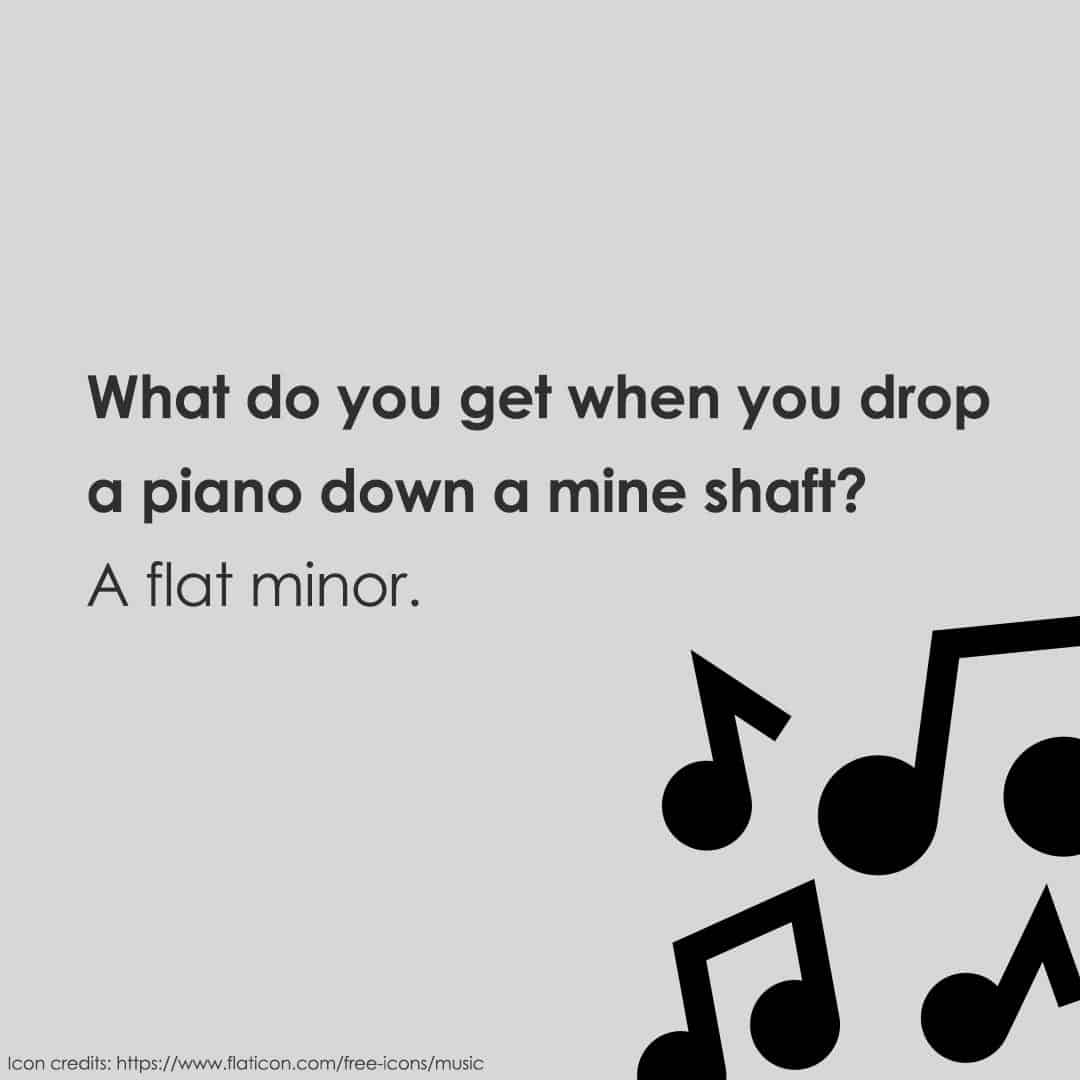 8. What do you get when you play country music backward?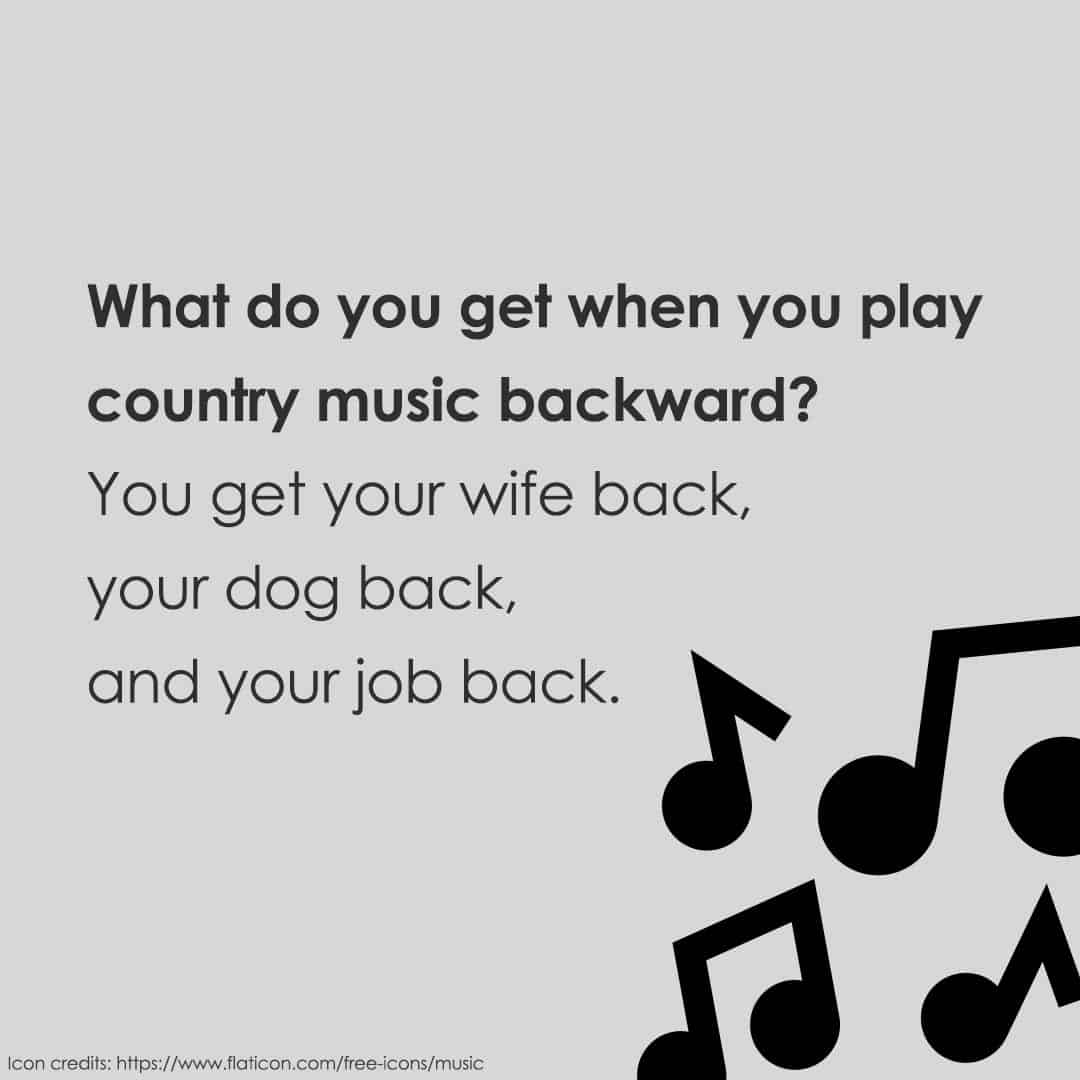 You get your wife back, your dog back, and your job back.
9. What's a cow's favorite music note?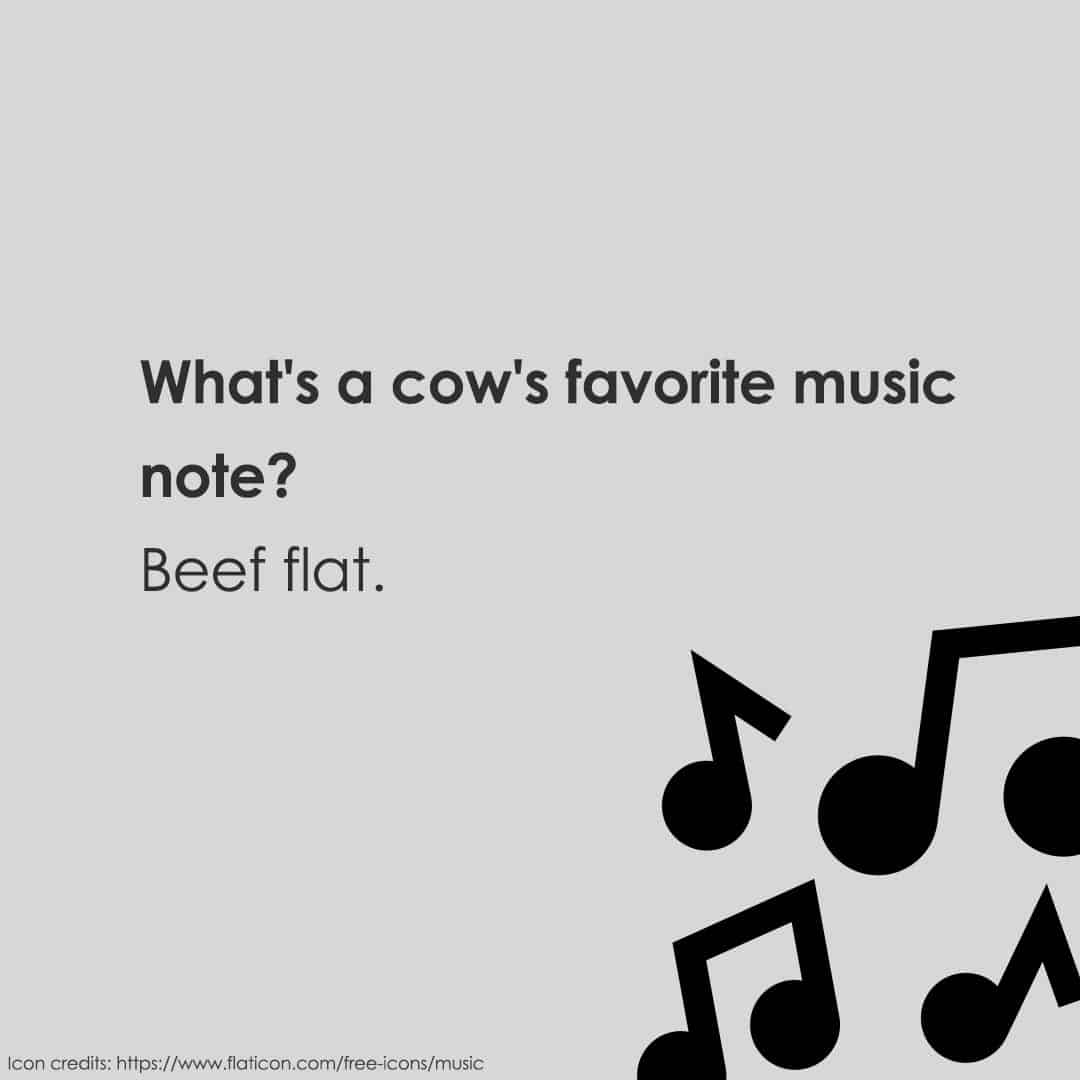 10. Where do pianists go on vacation?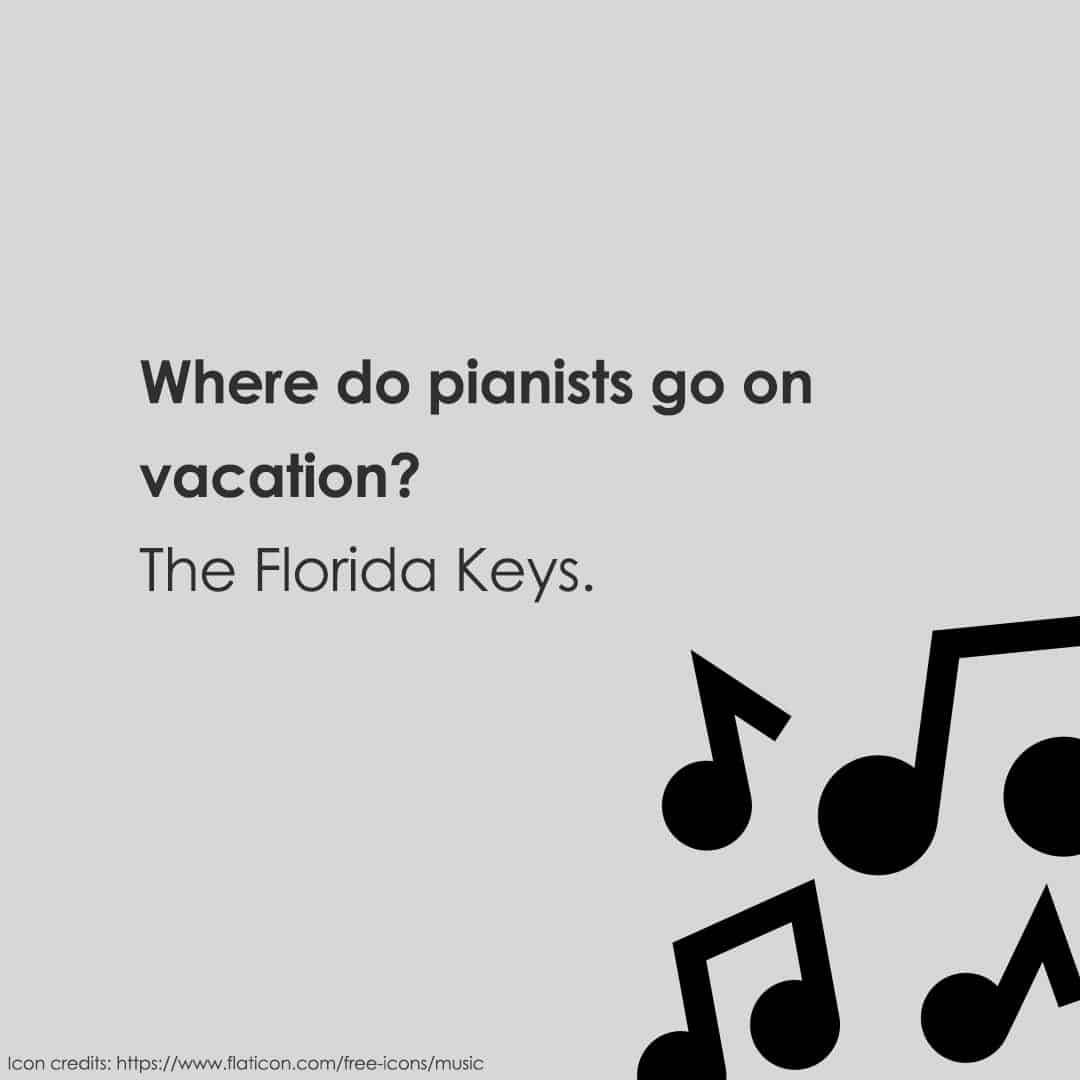 11. I keep hearing music coming from the printer.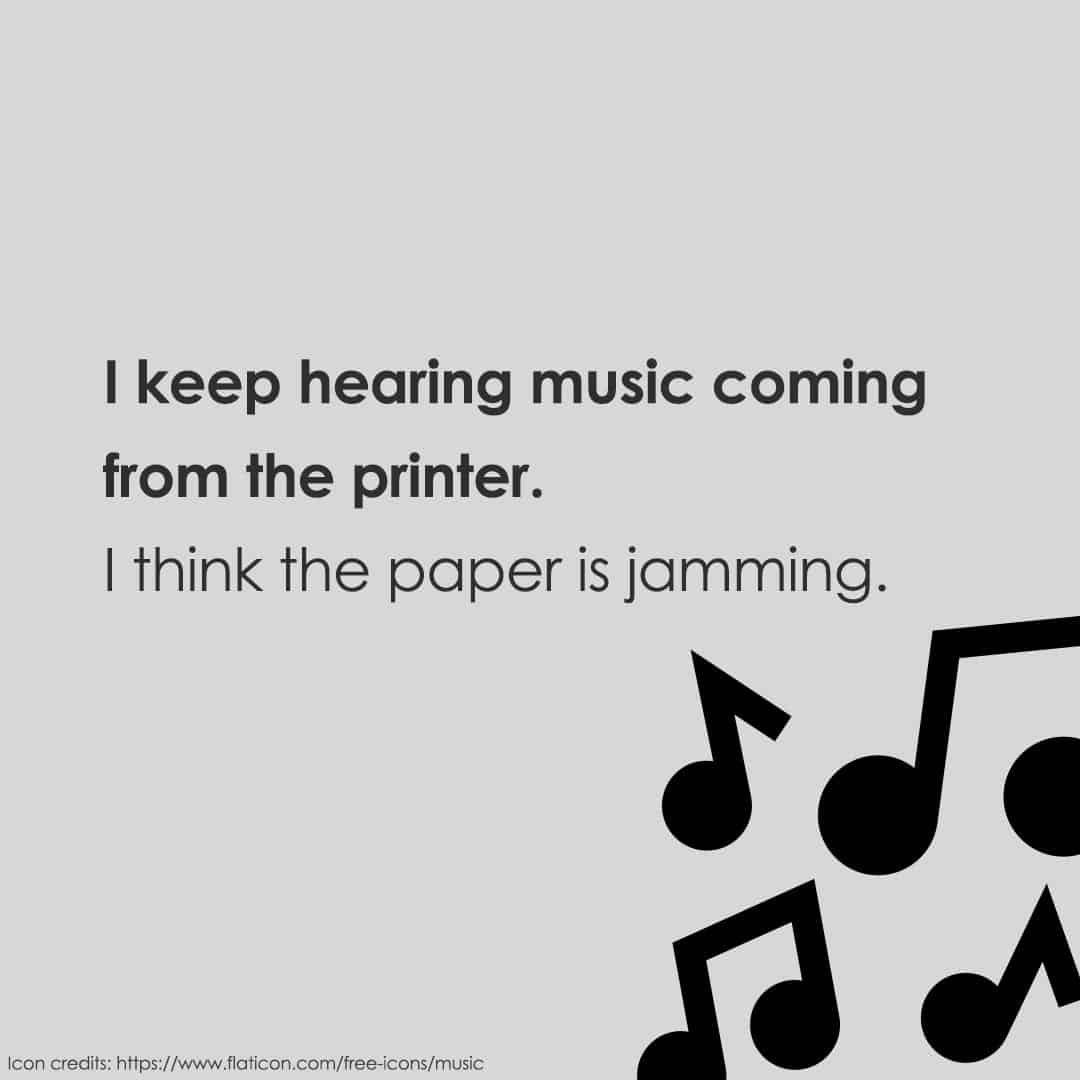 I think the paper is jamming.
12. What did they say about the tone-deaf boy?
He has Van Gogh's ear for music.
13. Why did the chicken join a band?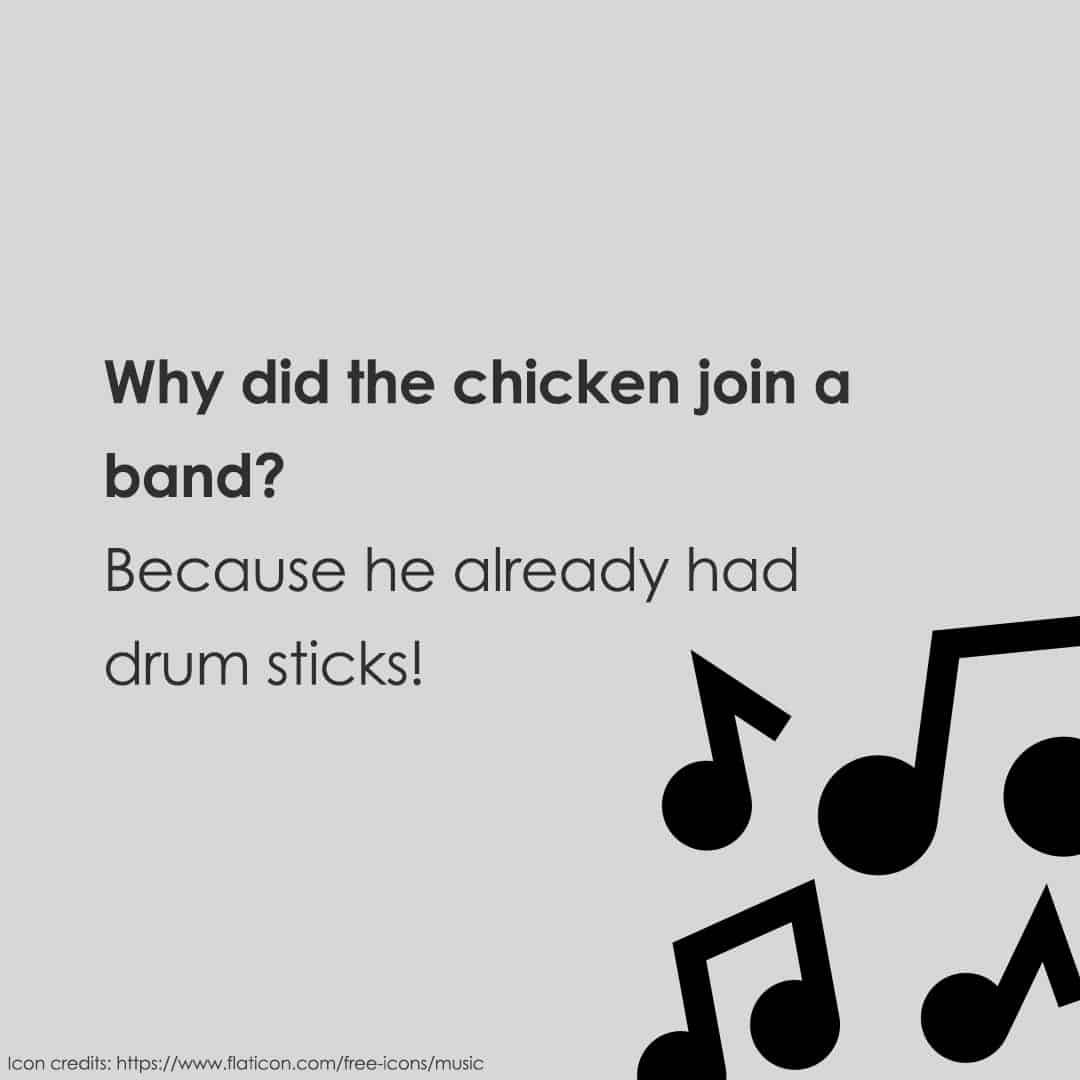 Because he already had drum sticks!
14. How do you make a bandstand?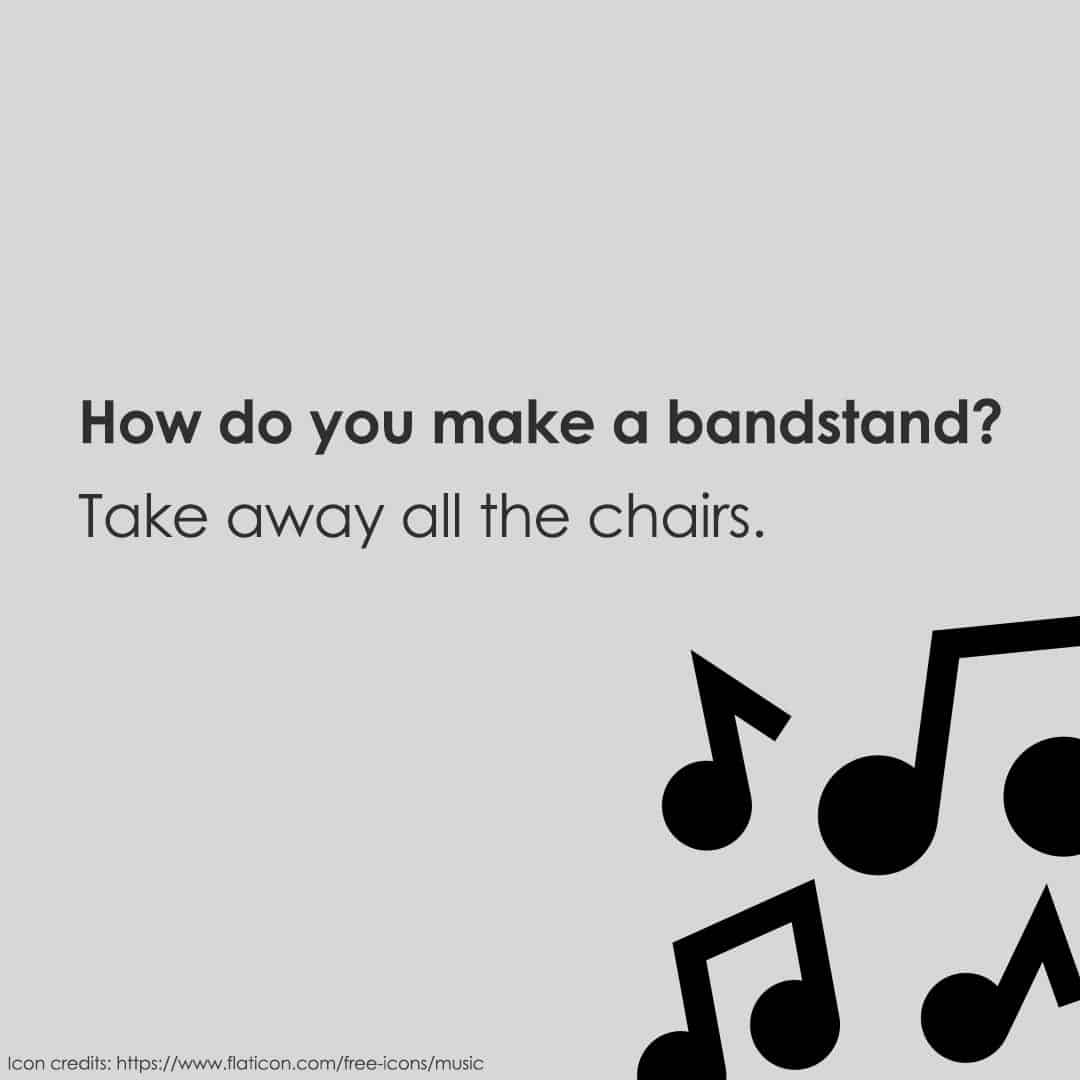 Take away all the chairs.
15. Why was the musician arrested?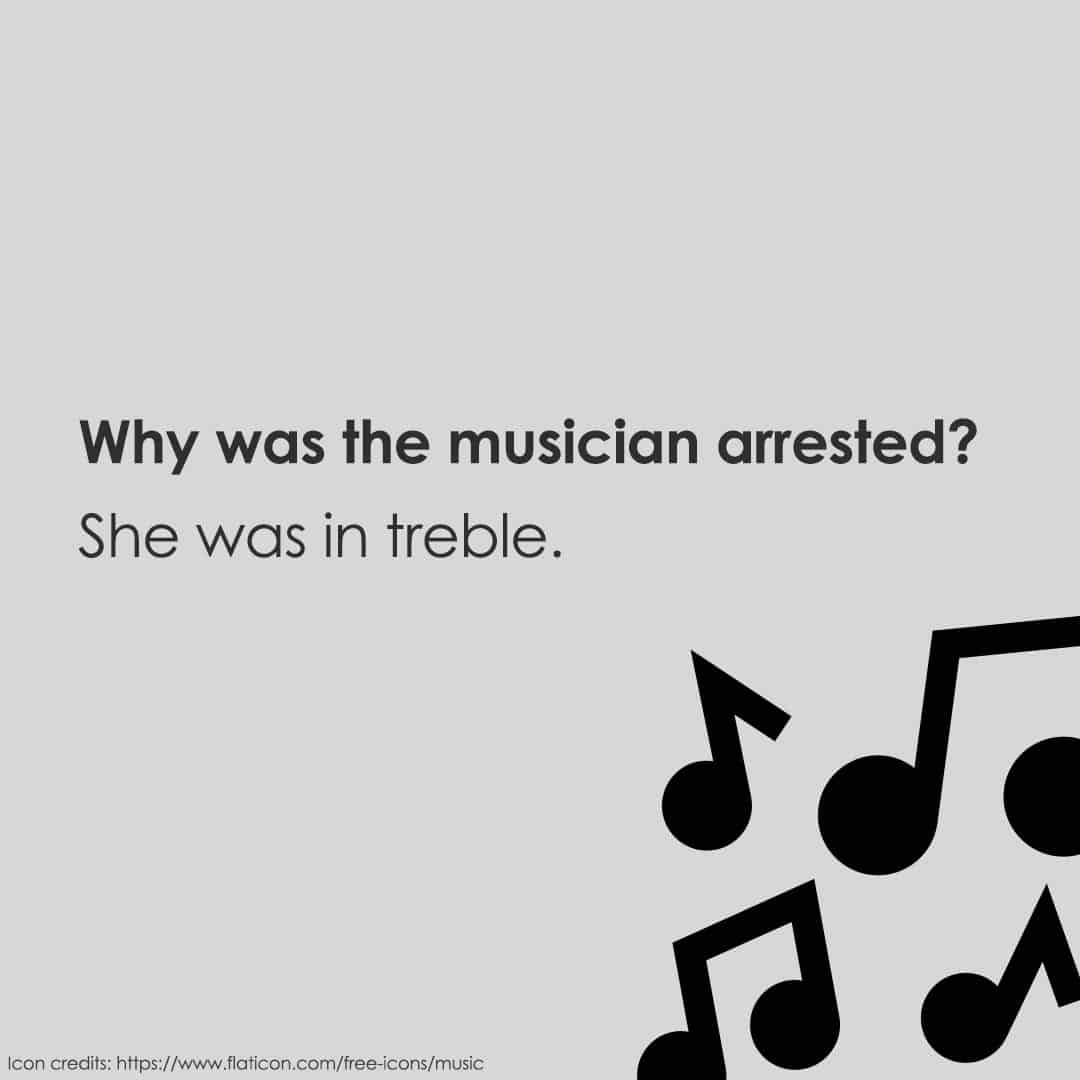 16. My girlfriend broke up with me because I quote too many Linkin Park songs.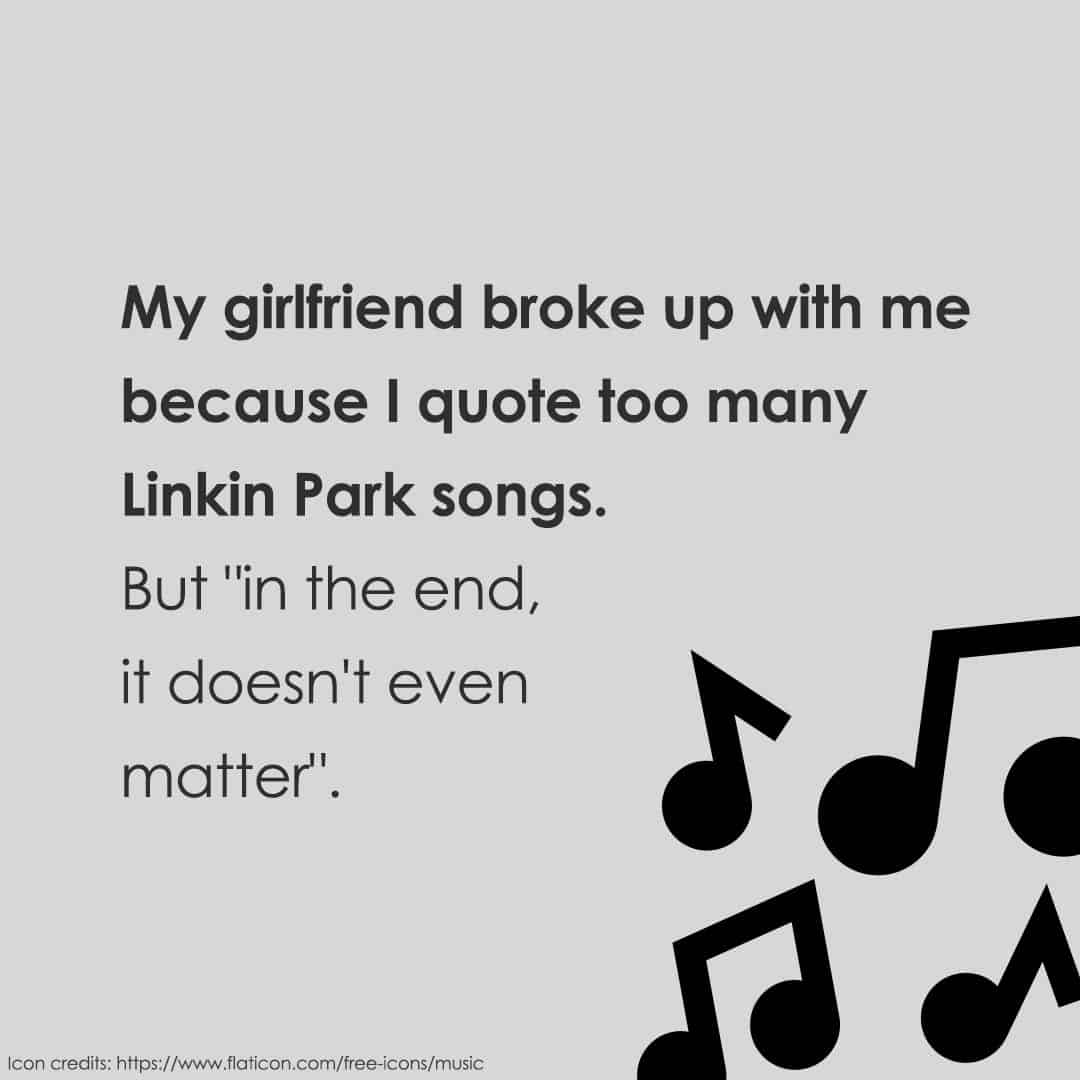 But "in the end, it doesn't even matter".
17. What's a golf club's favorite type of music?
18. What do you call a musical insect?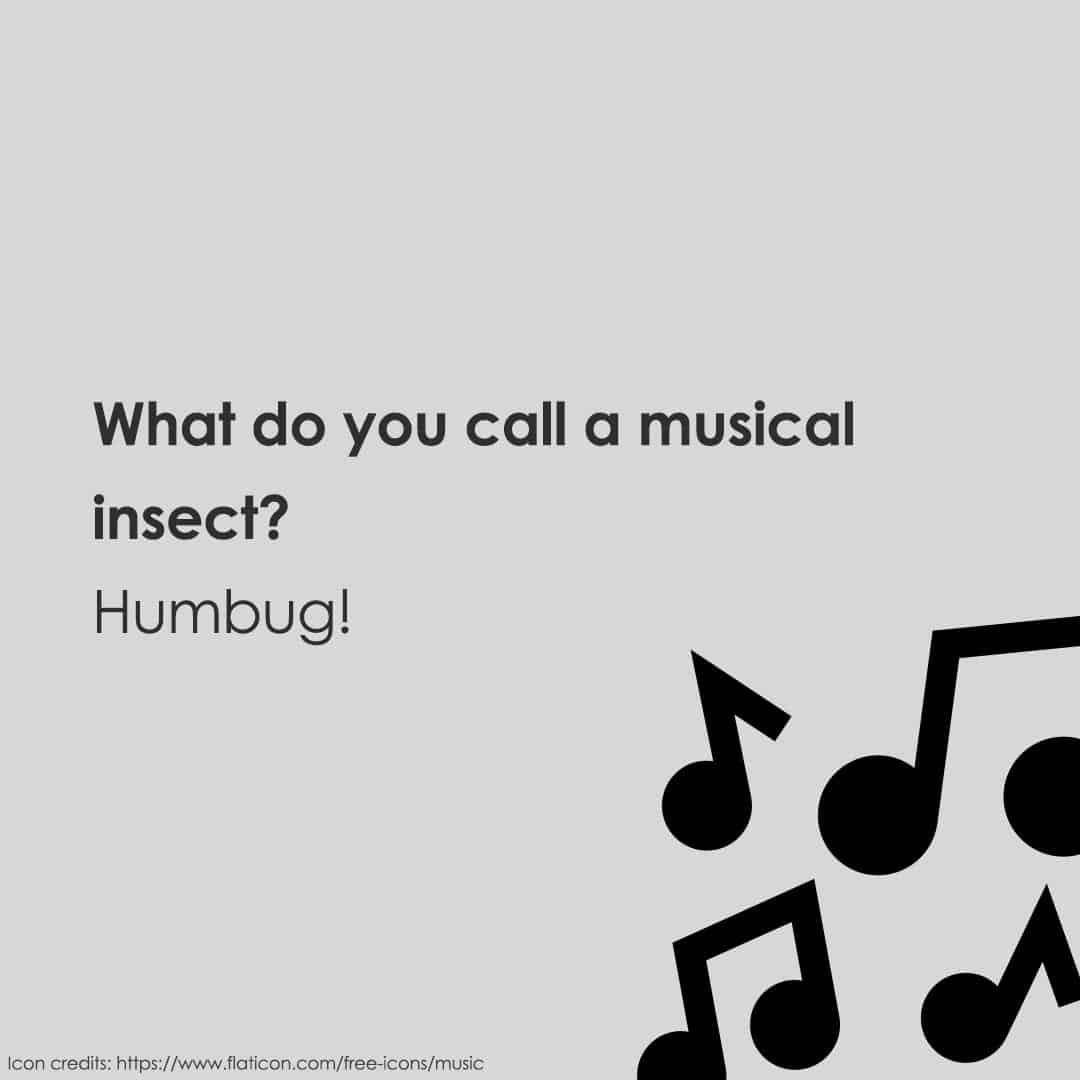 19. I wrote a song about a tortilla chip.
Actually, it's more like a wrap.
20. What do you get if you cross a sweet potato with a jazz musician?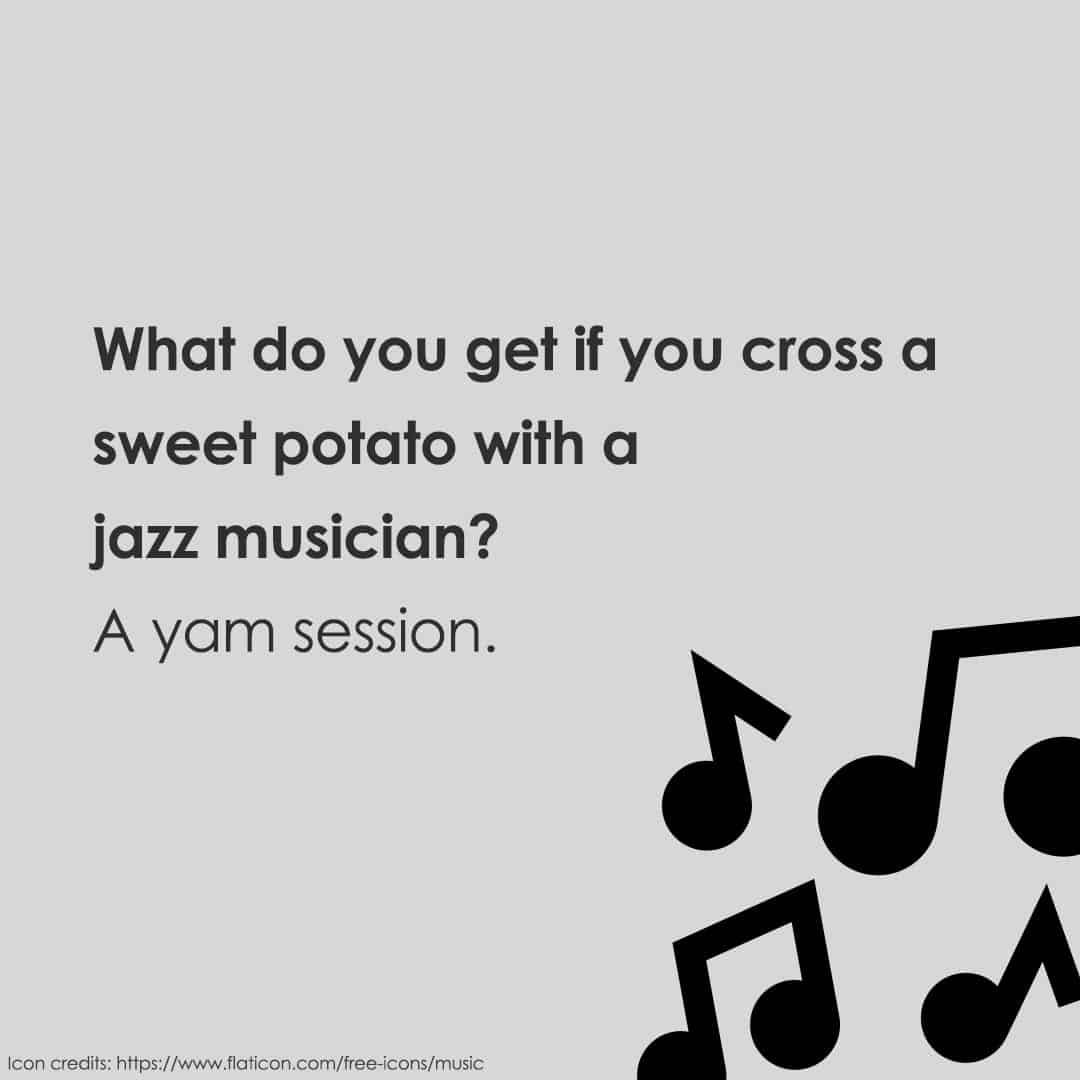 21. What is a cucumber's favorite instrument?
22. How can you tell if a banjo player is at the door?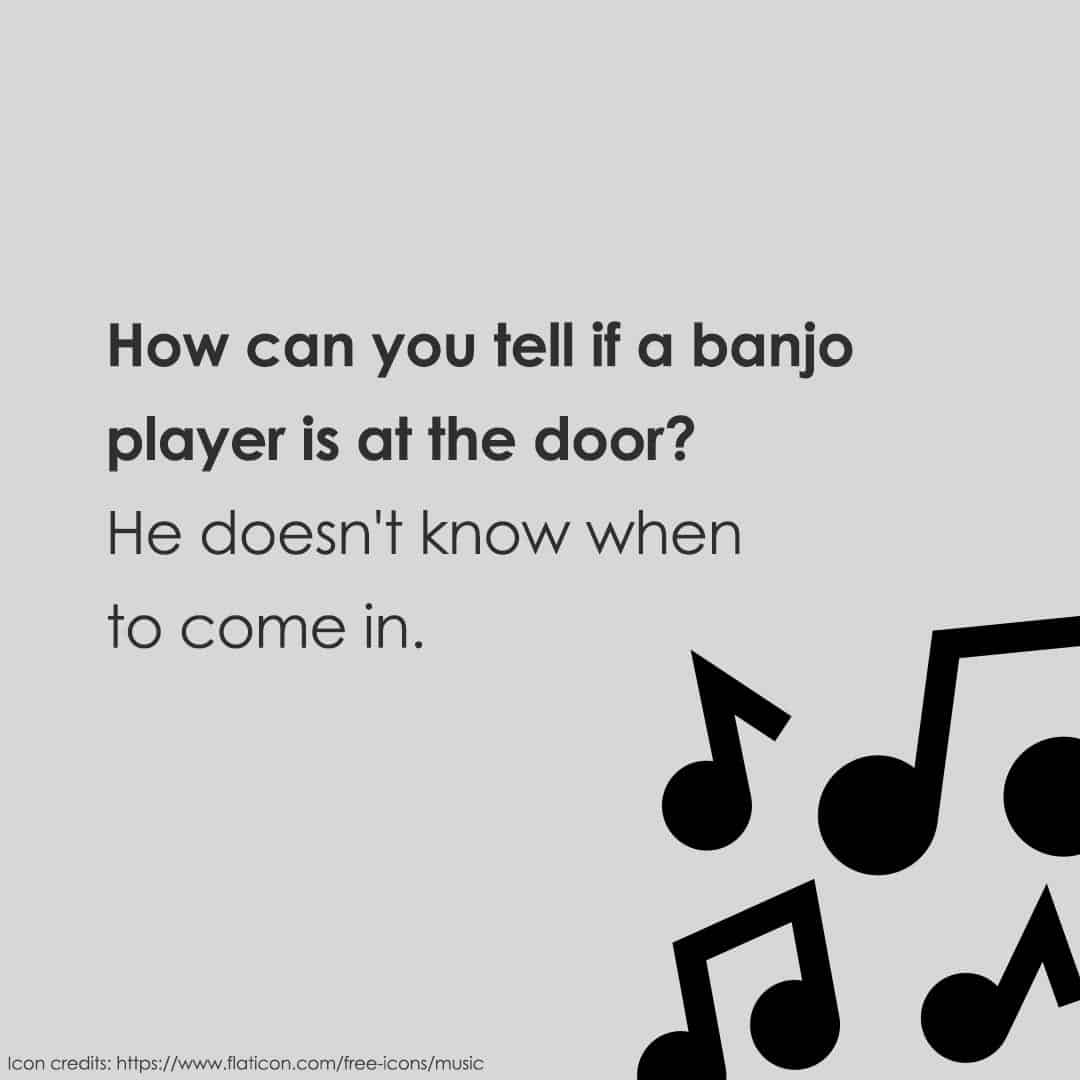 He doesn't know when to come in.
23. Are you a major scale?
Because you are all natural to me.
24. Steal a man's wallet and he'll be poor for a day.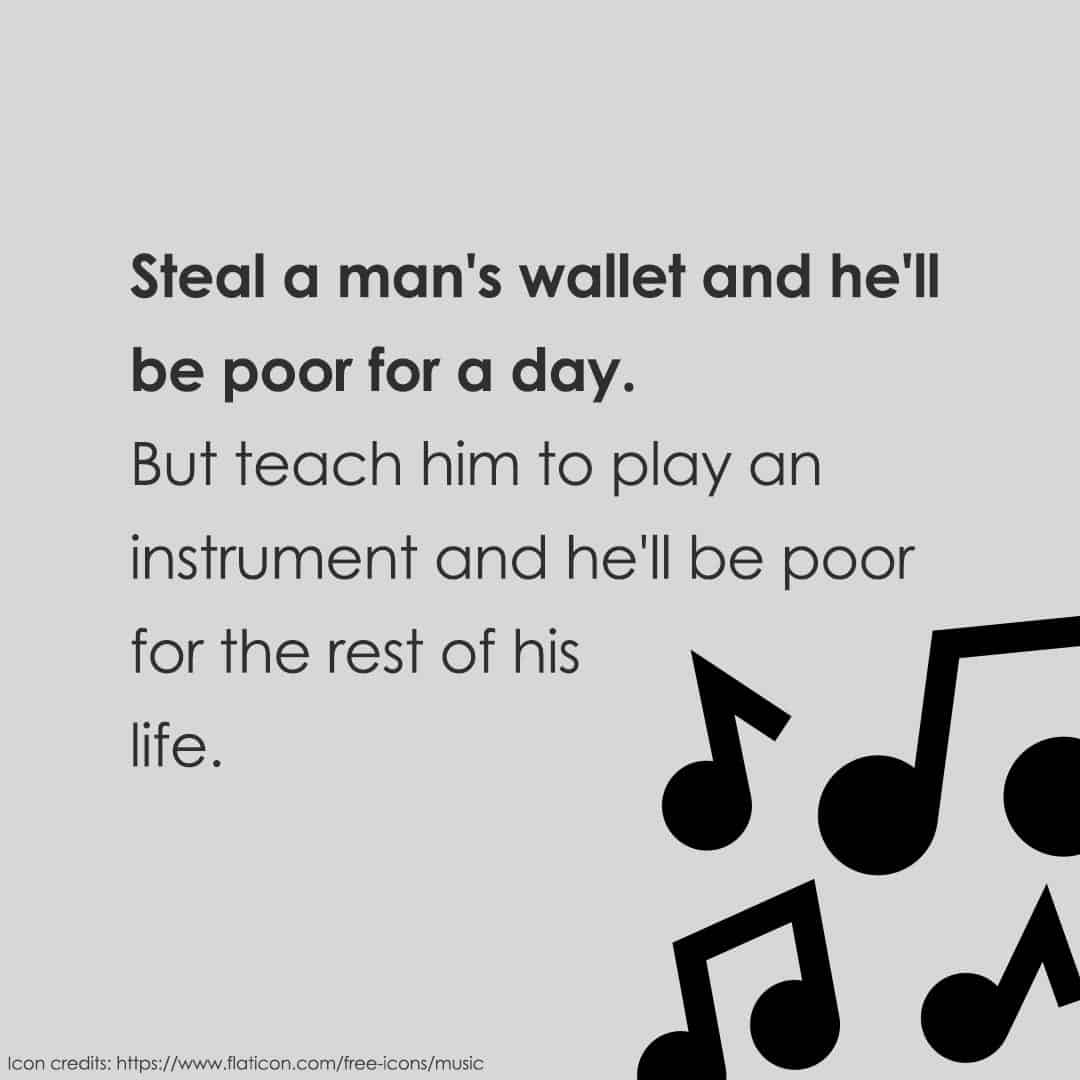 But teach him to play an instrument and he'll be poor for the rest of his life.
25. Why shouldn't you let kids watch band performances on TV?
Too much sax and violins.
26. My neighbors are listening to great music.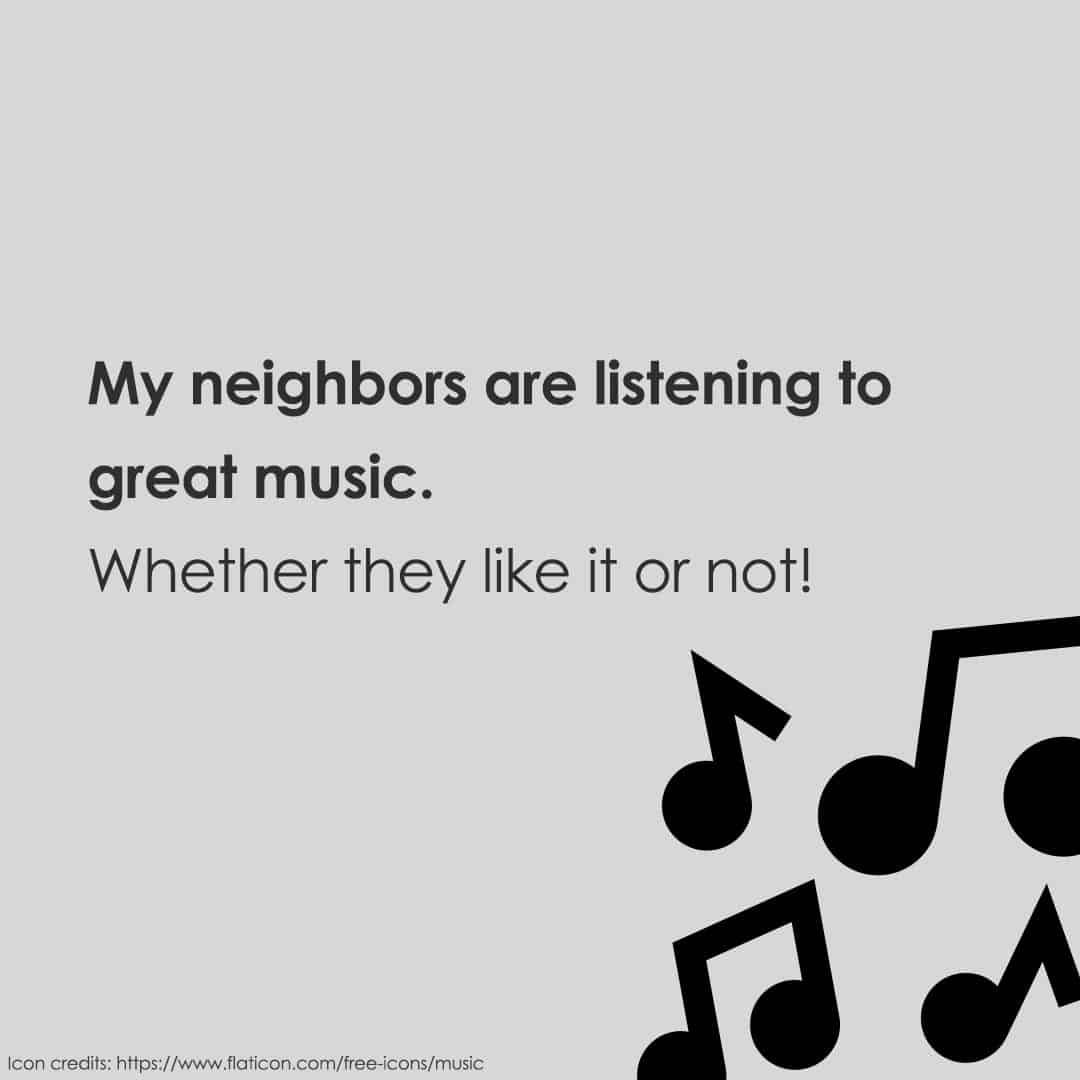 Whether they like it or not!
27. What's the best Christmas present in the world?
A broken drum, you just can't beat it!
28. What rock group never sings?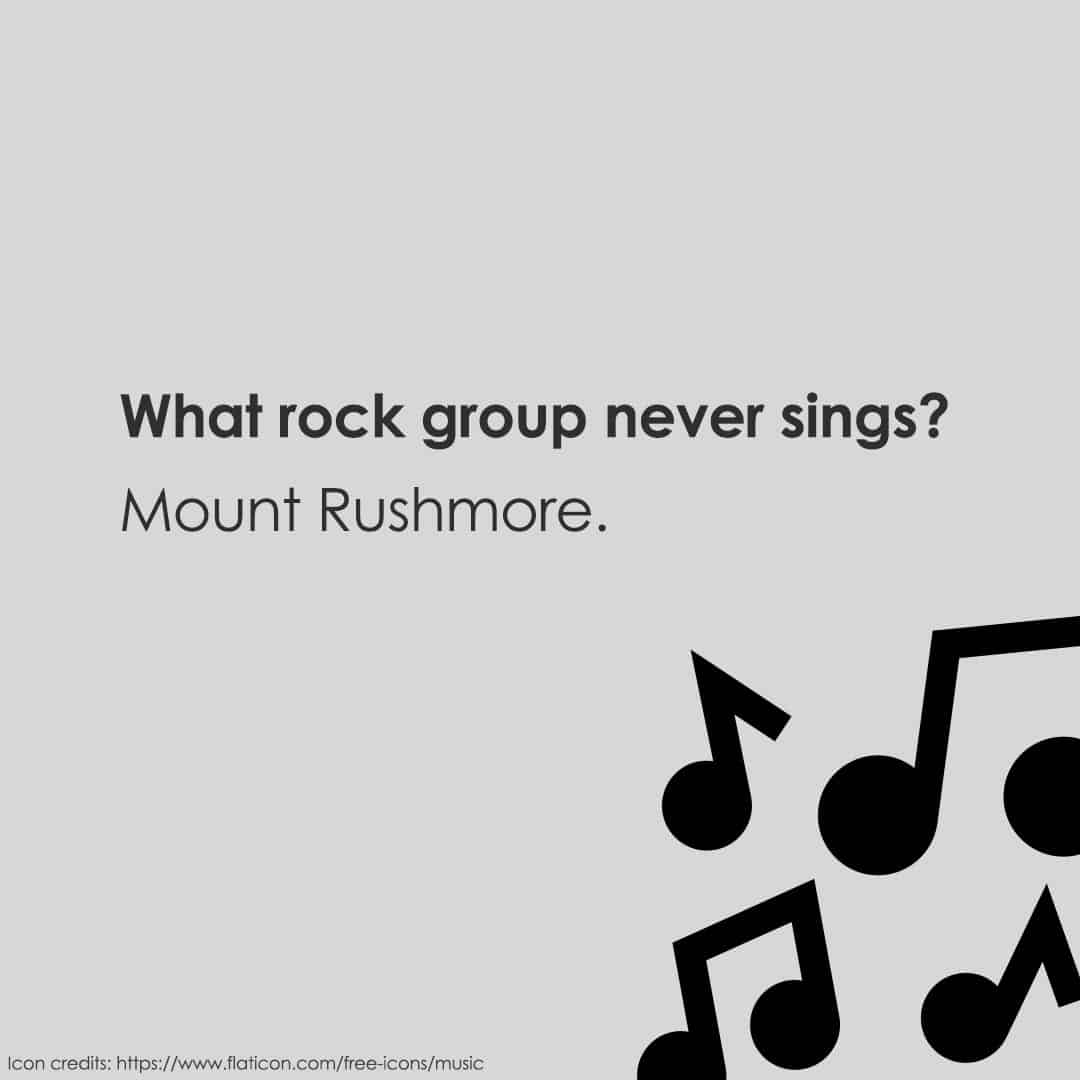 29. Why can't skeletons play church music?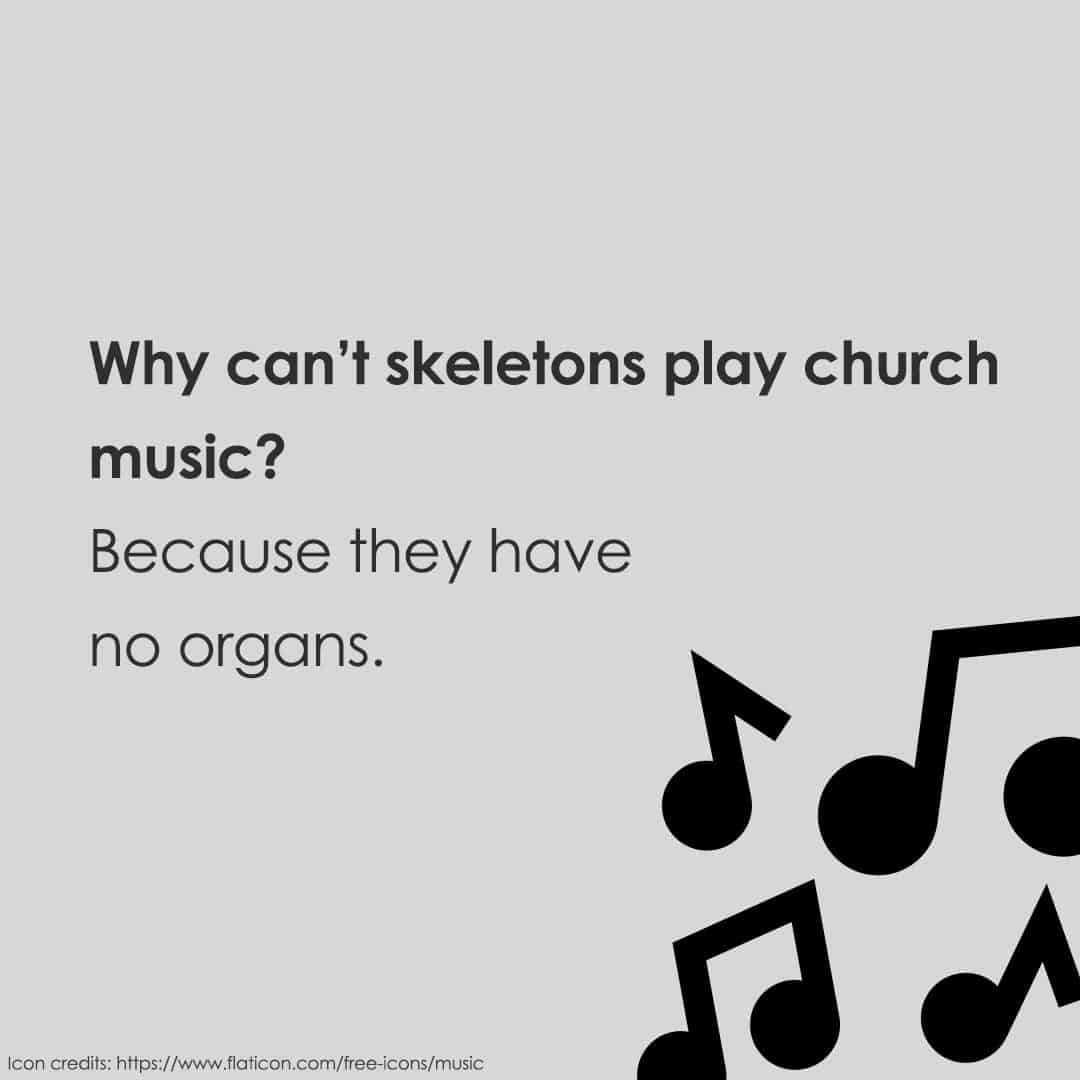 Because they have no organs.
30. What's the difference between a piano and a fish?