My Little Pony (MLP) is a classic Hasbro toy that was invented in the early 80s. People in their late thirties and early forties today grew up with this toy and it has been revamped and improved to keep it relevant and timeless. When it comes to hosting a birthday party or keeping your young children entertained, My Little Pony is a fun way to get the creativity and entertainment flowing. This list of twenty ideas is sure to help generate memorable moments for the entire family.
1. MLP Podcast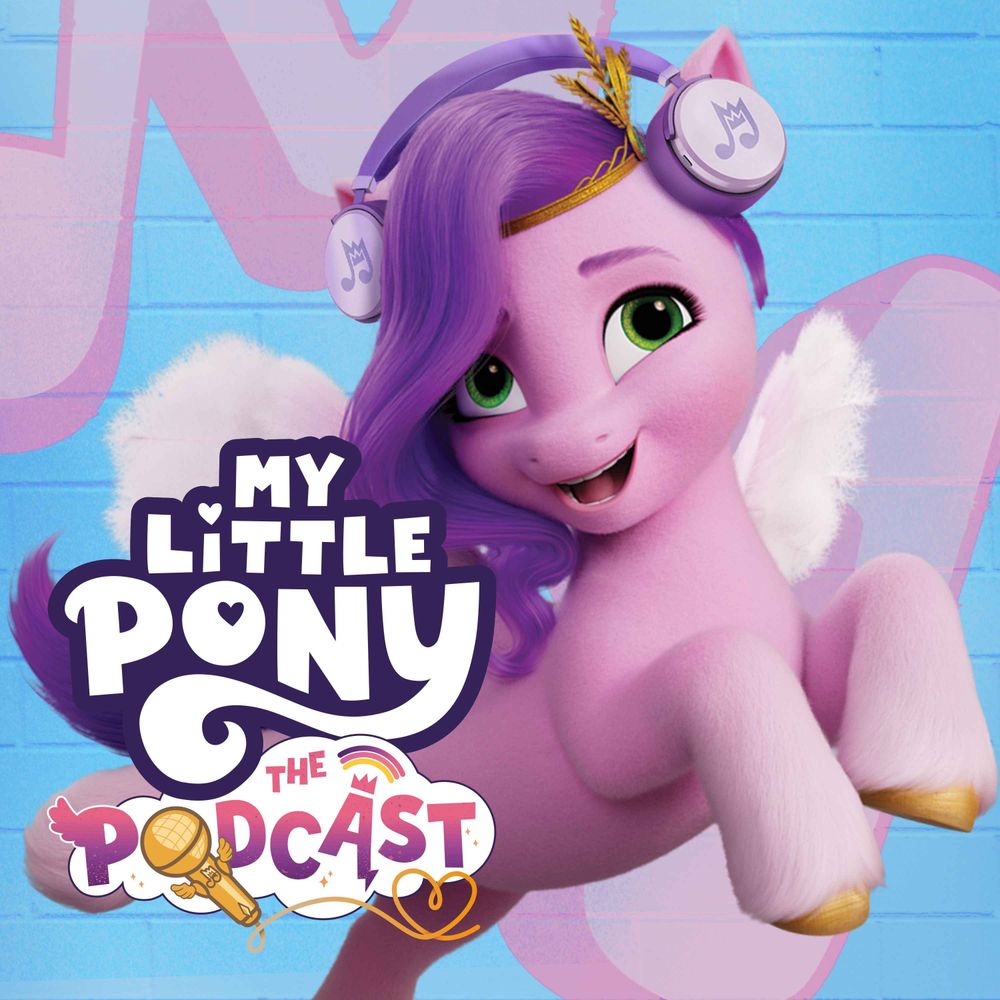 Have a group of My Little Pony enthusiasts? Pop on this podcast to pass the time during road trips, waiting in line, or make it part of a bedtime routine.
Learn More: MLP Podcast
2. Which My Little Pony are You?
This activity would be perfect for a My Little Pony-themed party! As guests enter, have this name generator open for them to figure out their Pony name and write it on a name tag.
Learn More: My Little Pony
3. Coloring Book Printable
Leave party guests or sleepover friends with this fun printable that they can color and keep! A free printable offered by the friends at Hasbro, kids will love coloring their favorite pony friends.
Learn More: Printable Coloring Book
4. Harmony Quest Game
Download this fun app for kids who need a mobile pony game for short-term entertainment. Players are challenged to go on a six-level quest and use their special powers to save the Tree of Harmony.
Learn More: Amazon
5. MLP Hairstyling Session
This printable step-by-step ponytail tutorial teaches little girls (or boys with longer hair) how to create the best pony-inspired hairstyles. Why not add some fun and colorful hair chalk and accessories to elevate the look?
Learn More: Hasbro
6. MLP Inspired Wreath Craftivity
This printable step-by-step instruction sheet includes a complete list of supplies as well as detailed instructions, making it easy for your child to craft the most beautiful rainbow wreath inspired by their My Little Pony adventures.
Learn More: Hasbro
7. Candy Rainbow Skewers
The ponies are known for their vibrant colors and the rainbows that are always surrounding them. Why not set up a candy bar of rainbow candies and marshmallows and invite kids to create their own rainbow skewer party favors?
Learn More: Pinterest
8. MLP Bingo
Bingo is a must at any party. This pre-printed activity page gives you an easy way to bide some time. Use colorful marshmallows as your place markers and include a cute My Little Pony prize for a fun and memorable game!
Learn More: Artsy Fartsy Mama
9. MLP Milkshakes
This make-your-own milkshake bar is sure to be a hit at your next party or sleepover! Colorful sprinkles, rock candies, whipped cream, and straw buddies in the shape of your favorite ponies make these milkshakes bright and fun!
Learn More: Tonya Staab
10. MLP Perler Bead Patterns
Bust out the iron and the Perler beads along with these awesome patterns from Etsy. Have the kids assemble them together before ironing them into place. Accessorize with a pin back or a key ring to create an instant souvenir that kids are sure to love.
Learn More: Etsy
11. Painting Box
Have a child interested in painting? This premade boxed kit is perfect for them! It includes all of the tools and supplies necessary to create eight ceramic-painted ponies.
Learn More: Etsy
12. DIY Twilight Sparkle Hair
Older kids will love this tutorial to add some My Little Pony flair to their hairstyles. The best part? No dye is needed in order to create this adorable look! Try adding in some hair tinsel to create a special, sparkly look!
Learn More: April Go Lightly
13. MLP Pool Noodles
Hosting a pool party? What better way to present the party-goers with a pool noodle than by adding a My Little Pony theme? These adorable pool noodles can be made ahead of time and presented to guests or created at the party with a little bit of guidance.
Learn More: Pinterest
14. Movie Costume Headbands & Flair
Create a photo booth and include these fun and colorful props for kids to snap a shot of themselves and their friends throughout the day. These easy printables can be glued to plastic headbands and buttons to generate fun and easy photo props.
Learn More: Brite and Bubbly
15. DIY Cutie Marks
One of the iconic details of the ponies is their Cutie Marks. Kids will enjoy choosing their favorite tattoos from the bunch. Simply print the marks on tattoo paper, cut them out, provide some sponges and water, and allow the kids to personalize their creations with a cutie mark temporary tattoo!
Learn More: Love Jenny Blog
16. Pony Pinata
These miniature pinatas will have kids squealing for more because they're inexpensive enough to provide one for each child at a small party. Include some candy and a few trinkets and you can set them up and have all the kids participate in busting them open at once.
Learn More: Litin's Party Value
17. Stick Horse Races
Using some pool noodles or colored PVC and printed ponies, you can host your very own stick horse race for the perfect party theme game idea! Include a prize for the winner and you'll have a hilarious and fun party activity for the ages.
Learn More: Pinterest
18. Decorate Your Own Pony Station
Another engaging station idea to add to the mix is this easy printable decorate-your-own pony station. Simply offer kids some paper mache streamers, foam stickers, markers, and glue, and watch them do the rest!
Learn More: Cook Clean Craft
19. Kettle Corn Party Mix
Let kids create a popcorn mix that Rainbow Dash would be proud of. Provide a few different colors of rainbow kettle corn, some colorful Skittles, M&M's, Sprinkles, and other colorful add-ins for kids to add to their vibrant new snack.
Learn More: Pop-A-Lot Kettle Corn
20. Colorful Yarn Ponytails
Who knew that some yarn and a hair tie could create such a fun little activity? These are perfect for kids to create their own My Little Pony tails to spruce up their party outfits! Why not let them choose the colors of yarn to match their favorite ponies?
Learn More: Pinterest