Help kids unleash their imagination and explore the world of storytelling with these twenty narrative writing ideas! From exciting adventures to heartfelt moments, these prompts will inspire them to create captivating and imaginative tales that will keep their readers engaged from start to finish. Whether they want to explore the fantastical or delve into real-life situations, these ideas are sure to spark their creativity and get their stories off the ground.
1. Master the Craft of Storytelling with Short Stories
Explore the power of using graphic organizers to plan and develop a short story. The focus of this lesson is on using clear and concise language to effectively communicate ideas.
Learn More: Apples and Bananas Education
2. Story Writing for Elementary Students
These colorful picture prompts provide a starting point for a captivating story filled with vivid descriptions and rich characters. It's an opportunity to weave a tale that transports readers to a different world, where they can experience the thrill of adventure and the depth of emotions.
Learn More: Raise The Bar Reading
3. Support Student Understanding with Drawings
Drawing pictures to tell a story allows children to use their imagination and creativity to bring the story to life while improving their literacy skills and building their confidence.
Learn More: Keeping My Kiddo Busy
4. Journal Writing for Reluctant Writers
Even reluctant writers are sure to enjoy keeping a diary by writing from the perspective of their favorite animal. Invite kids to grab their notebooks and let their imagination run wild as they become a lion, dolphin, or even a butterfly for the day!
Learn More: That Teaching Spark
5. Review Elements of Narrative Writing with a Video
This beautifully animated video features Tim and Moby who walk kids through the process of building a story by including details about their childhood, their family, and their hobbies.
Learn More: Brain Pop
6. How to Tell Memorable Stories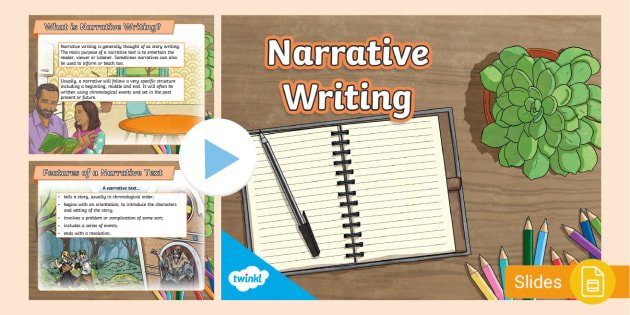 This Powerpoint presentation teaches kids about narrative writing through colorful slides, interactive activities, and clear explanations. It covers key elements of storytelling such as character, setting, plot, and resolution, as well as tips for avoiding common mistakes and improving their writing.
Learn More: Twinkl
7. Self-Assessment for Components of Narrative Writing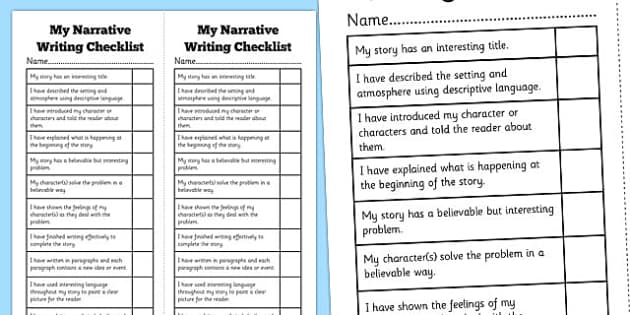 This self-assessment for narrative writing allows students to reflect on their own work and evaluate their skills in areas such as plot development, character development, use of descriptive language, and overall coherence.
Learn More: Twinkl
8. Once Upon a Picture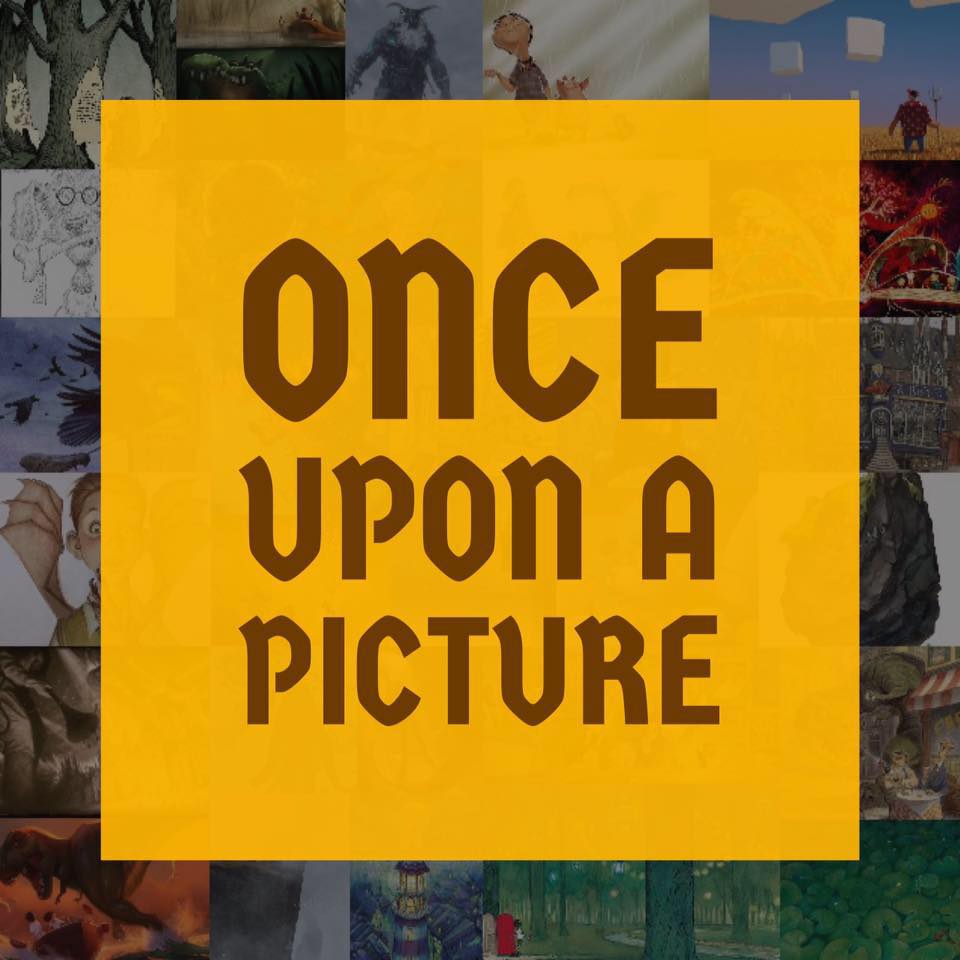 This collection of lovingly curated pictures is sure to evoke emotions and stimulate imagination, helping kids create vivid and detailed narratives. They provide a visual reference point for setting, characters, and events, and can suggest themes, motives, and even plot twists!
Learn More: Once Upon A Picture
9. Read Mentor Texts That Bring Characters to Life
Reading narrative writing mentor texts helps in improving writing skills, gaining inspiration and creative ideas, learning different writing techniques, understanding the narrative structure and character development, and enhancing vocabulary and syntax. By reading the works of successful authors, students can get a deeper insight into the writing process and develop their own unique voice.
Learn More: Mrs. Winter's Bliss
10. Use an Anchor Chart to Build Daily Writing Habits
The benefits of using a narrative writing anchor chart include providing clear writing expectations while helping students understand the structure of a story. Additionally, they can serve as a visual reference for students to refer to during the writing process.
Learn More: Mrs. Winter's Bliss
11. Descriptive Writing Activity
Sensory detail-based narrative writing help bring the setting, characters, and events to life, making the story more engaging and memorable. This activity can also help develop emotional intelligence and empathy, as it encourages the writer to think about how the world feels about their characters.
Learn More: Raise The Bar Reading
12. Create Complex Characters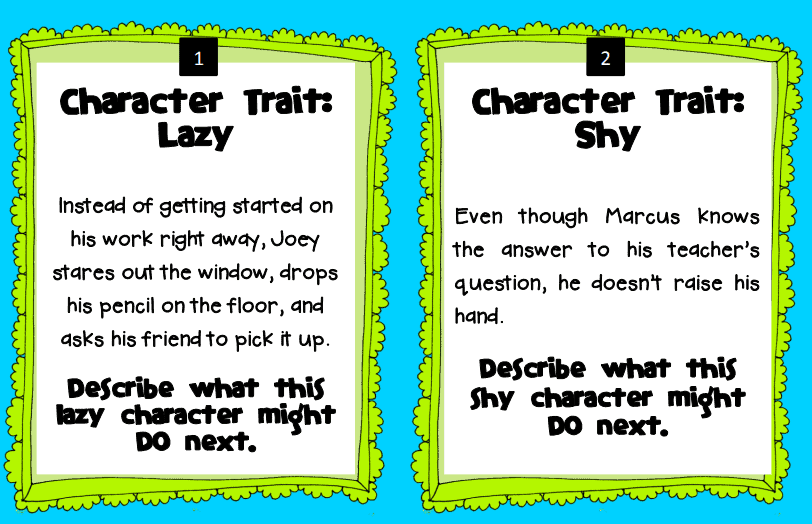 These character traits writing task cards are educational tools designed to help students identify and describe the personality traits of fictional characters. The cards provide prompts and writing exercises to guide students as they analyze the actions, thoughts, and behaviors of characters in a story.
Learn More: Teachers Pay Teachers
13. Roll and Write
Start by giving each child a piece of paper and a dice. Based on the number they roll, they are given a setting, character, or plot element to incorporate into their story. Why not have kids share their stories with the group, encouraging them to listen and appreciate each other's creative expression?
Learn More: Teachers Pay Teachers
14. Fold a Story
FoldingStory is a free online game where students write one line of a story and pass it on. They will be delighted to see how their simple idea turns into a wild tale!
Learn More: Folding Story
15. Writer's Notebook Bingo Cards
These writer's notebook Bingo cards feature different prompts and ideas related to narrative writing, such as "Show, don't Tell", "Vivid Description", "Point of View", and more. Students will not only enjoy playing Bingo but learn how to apply these writing techniques to their own stories.
Learn More: Corbett Harrison
16. Try an Online Visual Story
With Storybird, students can choose from a diverse collection of art to create their own unique stories. Each illustration is carefully selected to evoke emotion, spark imagination, and inspire creativity. The platform is user-friendly and intuitive, allowing anyone to easily create stories in minutes, without any prior experience.
Learn More: Story Bird
17. Try Story Cubes
Rory's Story Cubes is an engaging game where players roll dice with symbols on them and use the symbols to come up with imaginative stories that they can write down or share aloud. It's suitable for children of all ages and can be played solo or with friends.
Learn More: Story Cubes
18. Explore the Elements of Narrative Writing
In this lesson, students will learn to develop characters, settings, and plots while using descriptive language and sensory details. By using a story map, students can see the structure of a story and learn to build tension, conflict, and resolution.
Learn More: Read Write Think
19. Focus on Character and Dialogue
For this hands-on sorting activity, students are given a set of jumbled words and asked to sort them into meaningful sentences to create effective narrative dialogue.
Learn More: The Teacher Studio
20. Narrative Writing Pyramid
After reading a story, students can use this Narrative Pyramid to organize the characters, setting, and events. This activity helps to provide a clear understanding of the story's structure and how the elements fit together to form a compelling tale.
Learn More: Read Write Think