Native American folktales are treasure troves of wisdom, values, and fascinating lore that have been passed down through generations. The stories are rich with lessons that embody deep cultural and spiritual significance. Our collection features 14 enthralling tales; each with a unique message for kids! Check it out to tap into time-honored stories of bravery, wisdom, and the harmonious balance of life.
It's important to note that these Native American folktales are typically shared orally within the community and are not attributed to a single author. However, some modern writers have collected, retold, and published them.
1. The Story of Jumping Mouse by John Steptoe
This tale follows a brave mouse on a spiritual journey that leads to profound personal changes. His story teaches children about transformation, bravery, and self-sacrifice through his selflessness and perseverance. Furthermore, this Plains Tribes narrative paints a vivid picture of Native American spirituality.
Learn More: Amazon
2. Raven Steals the Light by Bill Reid and Robert Bringhurst
In this Haida folktale, the clever Raven uses trickery to liberate a mighty chief from the sun, moon, and stars. The story encapsulates the importance of light and its profound significance in human life; providing a unique way for children to learn about the power of ingenuity.
Learn More: Amazon
3. The First Strawberries by Joseph Bruchac
This is a beautiful Cherokee story about forgiveness and reconciliation that follows a quarrel between a man and a woman. It makes a wonderful pick for teaching your kiddos the art of resolving disputes.
Learn More: Amazon
4. How Coyote Stole the Summer by Stephen Krensky
This tale details how the crafty Coyote outsmarts the Fire Beings to bring warmth to humankind. Not only will it help you infuse excitement and anticipation into your kiddo's reading time, but it'll also help you instill the values of bravery, wisdom, and resourcefulness.
Learn More: Amazon
5. The Legend of the Indian Paintbrush by Tomie dePaola
This moving tale, originally from Wyoming tribes, introduces young readers to an artist who transforms his tribe's stories into vivid paintings. It's a splendid narrative about the power of creativity, the joy of self-expression, and the magic of nature.
Learn More: Amazon
6. The Wind Eagle by Joseph Bruchac
This is a thrilling Abenaki story where the hero, Gluscabi, must learn about respecting the balance of nature. The tale beautifully imparts information about the importance of fostering environmental responsibility whilst respecting the interconnectedness of all living things.
Learn More: Amazon
7. Why the Owl Has Big Eyes by The Iroquois People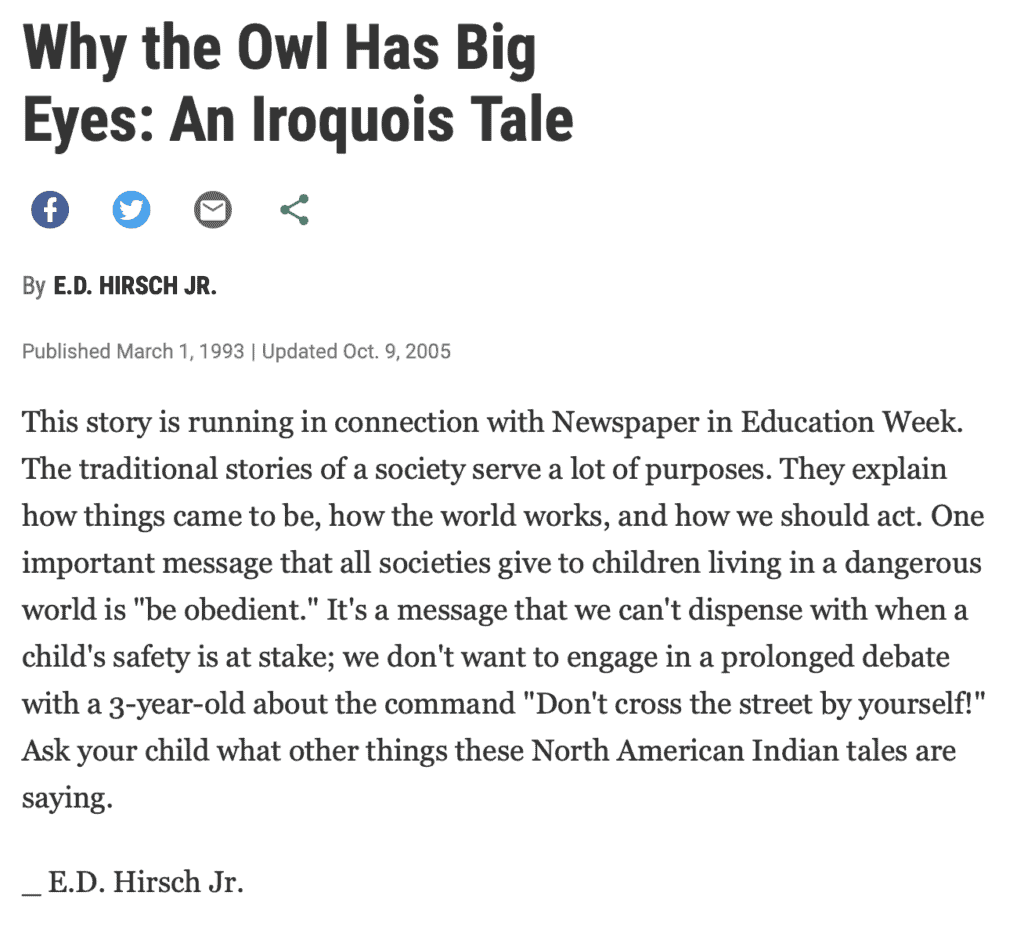 In this intriguing Iroquois tale, an owl faces the consequences of failing to keep time correctly. It's a wonderful pick for teaching children about accountability and the importance of fulfilling one's responsibilities.
Learn More: Tampa Bay
8. Rainbow Crow by Nancy Van Laan
Rainbow Crow is a heartwarming Lenape folktale about a crow who sacrifices its own beauty to save others during a harsh winter. It imparts a stirring lesson about altruism and the idea that true beauty lies within.
Learn More: Amazon
9. The Girl Who Helped Thunder by James Bruchac and Joseph Bruchac
In this Stockbridge-Munsee tale, a girl discovers that she has saved Thunder's son from his cruel uncles. The story delivers a powerful message about bravery, kindness, and the unforeseen consequences of good deeds.
Learn More: Amazon
10. The Story of the Dreamcatcher by Suzanne Lord
This is a moving Ojibwe story about how a grandmother spider weaves the first dreamcatcher. Its beautiful narrative will help you introduce your littles to the concept of good and bad dreams as well as the magic of hope and protection.
Learn More: Amazon
11. The Legend of How the Bear Lost His Tail by The Oneida Indian Nation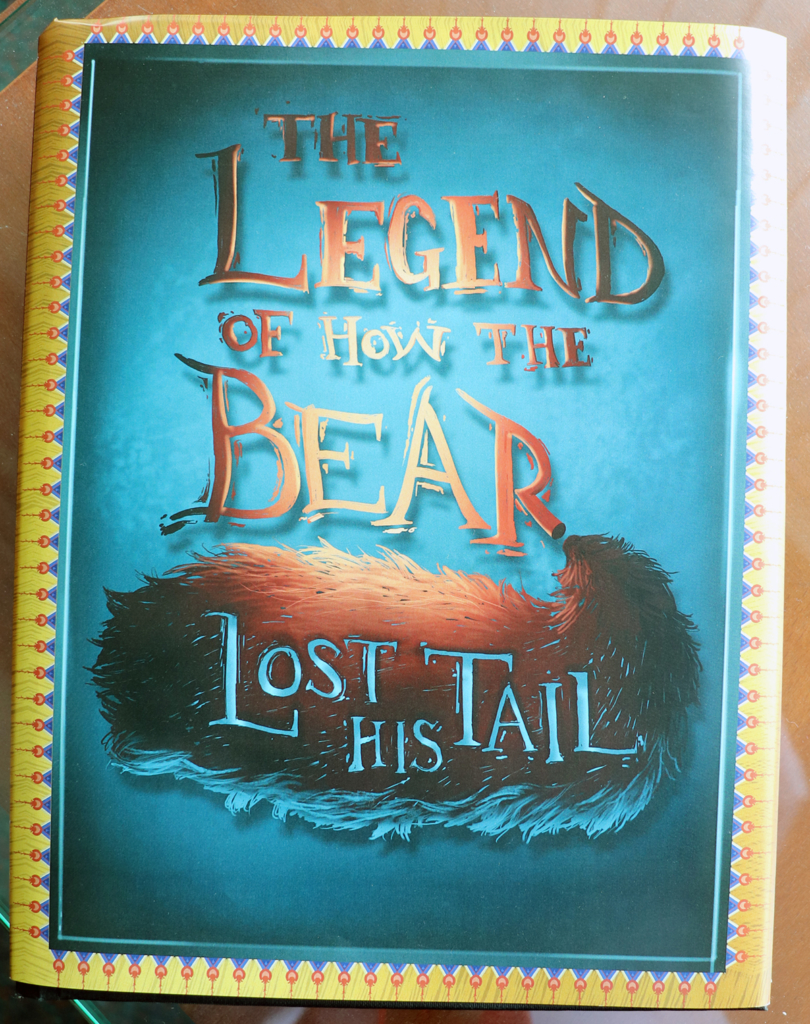 This Tlingit story follows a bear's story and details how he ends up with a short tail due to trickery. The playful tale teems with humor while offering young readers a lesson on the pitfalls of naivety.
Learn More: Oneida Indian Nation
12. The Gift of the Sacred Dog by Paul Goble
This Sioux legend explains how the gift of horses from the Great Spirit transformed the lives of the Sioux people. It's a fantastic pick if you're keen on underscoring the profound impact of gratitude and respect for divine gifts.
Learn More: Amazon
13. Clamshell Boy by Terri Cohlene
In this exciting Makah tale, Clamshell Boy, born from a clamshell, embarks on a daring adventure to rescue children from the Water Monster. All in all, it's a thrilling tribute to his bravery and resilience.
Learn More: Amazon
14. How Chipmunk Got His Stripes by Joseph Bruchac and James Bruchac
This Seneca tale explains how a chipmunk got his stripes- all thanks to a boasting contest. It's an engaging story that teaches children about humility and the consequences of overconfidence.
Learn More: Amazon