As the year comes to an end, it can be fun and helpful to teach classroom activities with interactive resources that encourage students to dream big and set goals. From resolution ideas and journaling to critical thinking and crafts, there are so many ways to incorporate New Year's traditions and celebrations into your lesson plans. We have 25 creative and high-engagement resources for any grade level to try during the holiday season and continue into next year!
1. Winter Blues Bulletin Board
Depending on where your school is, the holiday break may include cold weather and lots of snow! If you have a bulletin board in your classroom, it can be helpful to have a discussion with your students about ways to beat the winter blues and share the best ones on the board for students to try.
Learn more: Julia Nicole
2. NYE Wishing Tree Craft
Here is a simple and sweet craft you can try with your elementary grade students that will encourage excitement and hope for the coming year. Depending on how many students are in your class, you can build a small tree using branches or a big one to fit everyone's wish stars!
Learn more: No Time for Flashcards
3. Oil and Water Firework Experiment
Are your students' minds ready to be blown!? This easy science experiment teaches kids how oil and water react to each other, and incorporating food coloring makes these jars into mini fireworks shows!
Learn more: I Can Teach My Child
Time to make the perfect bulletin board display to get your students extra excited for the New Year! There are some variations in designs, so you can have the kids choose what layout and colors and create their own to decorate the classroom or bring home.
Learn more: Buggy and Buddy
Math activities and concepts can be intimidating and overwhelming at times. To encourage students for the coming year, provide this template for them to write down an individual resolution they want to achieve in math. It can be specific or general, whatever will motivate them.
Learn more: Scaffolded Math
6. New Year's Eve Mad Libs
Mad libs are a silly and creative sentence activity to help students think critically, expand their vocabulary, and share unique ideas with their classmates. There are plenty of templates available with different topics and styles to choose from and give your students to try.
Learn more: Woo! Jr.
7. Sparkly DIY Suncatchers
Let's celebrate the beginning of a new year with these fun and festive suncatchers! You can trace and cut out the numbers for the year or come up with another design your students will love to decorate their classroom with!
Learn more: Playground Parkbench
Show your students how to light up their big goals for the new year by helping them build a light circuit using conductive and insulating clay, a battery pack, and mini-wired lights.
Learn more: STEAMsational
9. The History of New Year
The journey up to our modern-day celebration of New Year began a very long time ago. Read the history of resolutions, holiday foods, fireworks, and countdowns, and share some fun facts with your students.
Learn more: History
10. DIY Finger Cymbals of Celebration!
Ask your students to bring in some old tin lids for this crafty and musical motor activity. Provide some festive decoration they can glue on their lids and elastic for their fingers to hold and clap together along with the music!
Learn more: Fun Family Crafts
11. Minute to Win It Games
Are you looking for some exciting and active games for your New Year's class party? These time-limit games are super fast-paced and perfect to ring-in this celebrated holiday. A few games we like from this list are "a toss through time" and "kisses countdown".
Learn more: The Idea Room
12. Bubble Wrap New Years Ball
An interactive addition to your cute bulletin board. This craft is super simple, and your students will be obsessed with it if you restrict the popping to one bubble a day. You can make this a countdown to the beginning of a relaxing holiday break.
Learn more: Free Kids Crafts
13. New Year Scavenger Hunt
What are props and decorations associated with New Years' celebrations? Find a game online or create your own scavenger hunt for your students to search for items/clues around your classroom.
Learn more: Moritz Fine Designs
14. Fortune Cookie Resolution Craft
Time for an artsy goal-setting activity to inspire good habits, learning ambitions, and personal growth. Give your students strips of paper (scrapbook or construction paper) and prompts for resolutions so they can write their own in these DIY origami fortune cookies!
Learn more: Crafts by Amanda
The end of the year is the perfect time for a resolution unit with meaningful activities that encourage students to constantly be improving themselves. Here are some easy DIY bracelet ideas, you can choose one or two designs and have students think of one good habit or resolution for each bead, loop, or twist in their bracelet.
Learn more: How Wee Learn
16. Happy "Noon" Years Dance Party!
The decorations are up, the resolutions have been made, and now it's time to party! This video clip link has fun and kid-friendly dance music perfect for your New Years' classroom celebration.
Learn more: Kidz Bop
17. Roll (Into the New Year) Story Writing
Here is a template you can use to improve your student's writing skills in a collaborative and game-driven way. Provide a New Years' related prompt to get the story started, let the dice roll, and your students' imaginations do the rest!
Learn more: Ms. Jordan Reads
18. Self-Reflection Worksheet
In this interactive notebook activity, students will be given the chance to think critically about the year they have had. The good, the bad, and visions/goals for the coming year.
Learn more: Moritz Fine Designs
19. DIY Sparkle Playdough
Want to include some hands-on and tactile ideas in your New Year lesson plans? This homemade ball-drop playdough is the perfect activity that will have your students engaged and create all sorts of magic with this glittery goop!
Learn more: Homegrown Friends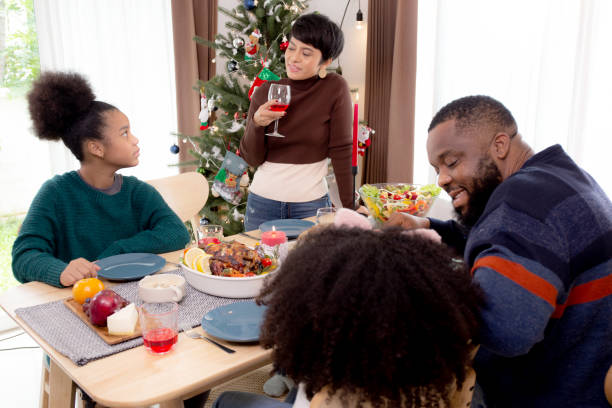 Now, this initial idea is for students to take home and interview their families, but another fun option is to have them interview each other! You can find a template activity sheet online or design your own with questions students will be excited to answer.
Learn more: Teach Mama
21. New Year Calendar Craft
For younger students who may still be learning about the structure of the year some components, you can include are seasons, months, birthdays, and holidays. Help them fold and cut a circle chart, then segment it into 12 sections and decorate it with personal touches.
Learn more: Nurture Store
22. New Years Word Search
Celebrate, clock, resolution, cheers! These and others are festive words that remind us of the excitement of New Year. Give your students a themed word search to get into the spirit and race against their classmates to see who finishes first!
Learn more: Happiness is Homemade
We have another creative activity that will have your students eager to accomplish all their goals for the new year! First, have your students bring in clear mason jars and provide paint for them to design and decorate. Then cut strips of colored paper to write each goal on.
Learn more: Happy Hooligans
Everyone loves charades! It can be such a fun and collaborative exercise to improve students' confidence, creativity, and teamwork skills. You can think of your own movies, books, and other categories on your own and write them on pieces of paper, or find a pre-made charades game online.
Learn more: Teach Starter
This group display craft leaves a ton of room for imagination and creativity in each step of assemblage. From the buildings in the background to the colorful fireworks, each visual addition brings this pop-up card to life. Get the template online with all the instructions and parts your students will need to build their own!
Learn more: Teach Starter