The popularity of the Teenage Mutant Ninja Turtles has remained strong over the years- making them beloved characters for kids of all ages. These thirty dynamic and hands-on ninja turtle activities take advantage of the popularity of the franchise by incorporating literacy, math, and basic science lessons. They also include a wide range of arts, crafts, and games; allowing kids to immerse themselves in the world of the turtles while having a blast learning about the characters, their adventures, and the art of ninjutsu.
1. Perfect Craft Activity
To make this eco-friendly craft, start by collecting several toilet paper rolls before painting them to resemble the turtle characters. Add details like googly eyes, pizza, and weapons to complete the look. Display your creations proudly!
Learn More: Crafts by Courtney
2. Pool Noodle Nunchucks for a Ninja Turtle Party
To make these turtle-worthy pool noodle nunchucks, you will need two pool noodles, red duct tape, scissors, and a marker. Cut the pool noodles to the desired length and wrap them together with duct tape. Draw on the TMNT symbol with the marker for added fun!
Learn More: All For The Boys
3. Fun Activity for Kids
The Ninja Turtles Paper Bag Craft involves using paper bags as the base to create colorful and fun figures of the famous turtle characters. This craft is perfect for kids as they can easily use paint, markers, and construction paper to create their own unique versions of Leonardo, Raphael, Michelangelo, and Donatello.
Learn More: Glued To My Crafts Blog
4. Engaging Activity with Favorite Characters
Kids use paint and their own handprints to create unique and colorful versions of their favorite turtle characters. This activity allows them to explore their artistic side while creating a memorable keepsake.
Learn More: Fun Handprint Art Blog
5. Paper Plate Turtles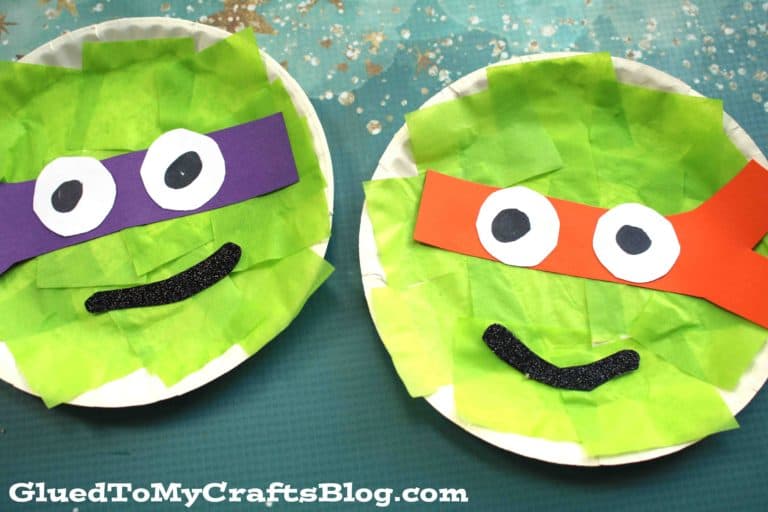 Using paper plates, construction paper, and tissue paper, children can make their own versions of the beloved comic book characters, complete with weapons and masks. This is a great activity for kids to engage in and unleash their creativity while also learning about teamwork, problem-solving, and dexterity.
Learn More: Glued To My Crafts Blog
6. Word Search Challenge for an Activity Center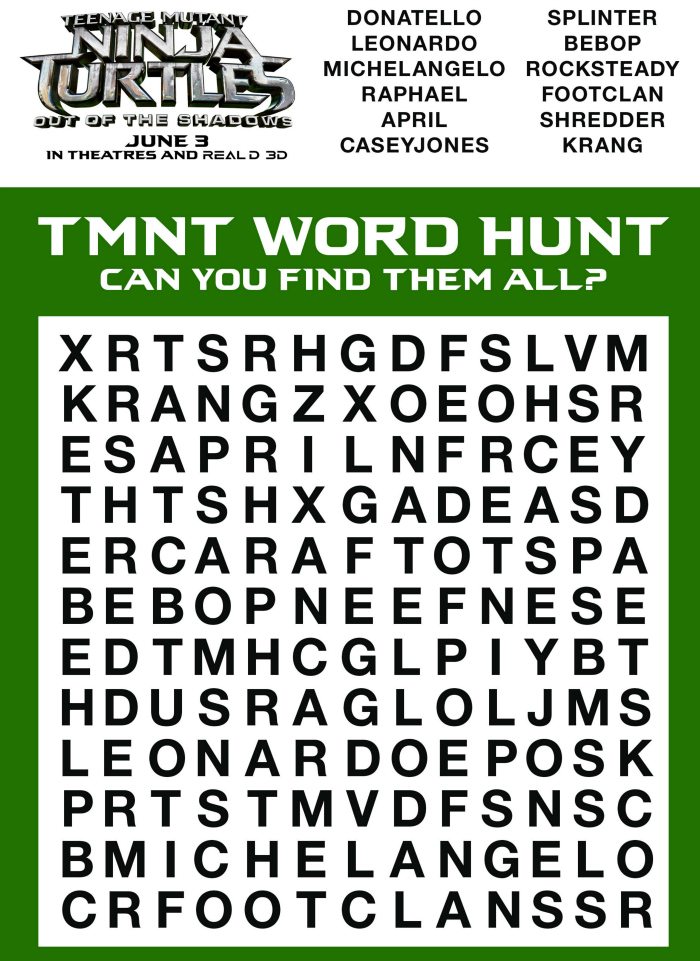 This word search puzzle features characters and themes from the popular franchise. Children can practice their spelling and problem-solving skills while exploring the world of their favorite turtles.
Learn More: Mama Likes This
7. Crime-Fighting Turtles Slime
Making this green and gooey mutagen slime requires only glue, baking soda, contact lens solution, and food dye. It's a great hands-on opportunity to learn about solutions and mixtures and is sure to be a hit with your party guests!
Learn More: Soiree Event Design
8. Fun Party Idea With Sensory Bottles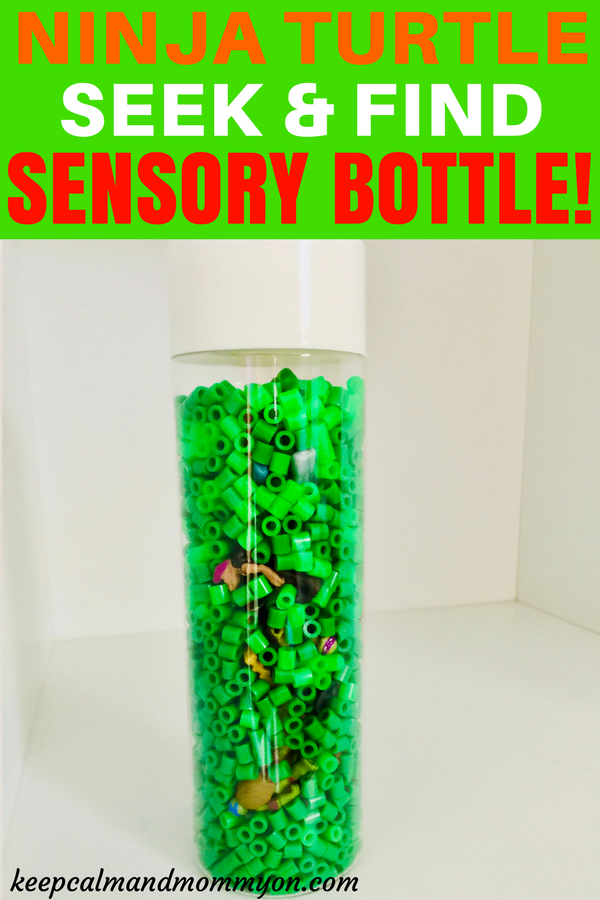 To make this seek-and-find sensory bottle, fill a clear bottle with green beads and add a few Ninja Turtle action figures. Glue the lid securely and shake the bottle to watch the beads and figures move. This is a great activity for encouraging sensory-based imaginative play.
Learn More: Keep Calm and Mommy On
9. Literacy Activity
This fun and informative activity compares Renaissance artists to the Ninja Turtles. Students fill out a compare and contrast chart and answer ten true and false and multiple choice questions to test their understanding. Both color and black and white versions are included, along with a key for the answers.
Learn More: Teachers Pay Teachers
10. Ninja Turtle Jigsaw Activity
This bundle provides a fun and engaging way for students to practice their math skills through coloring mystery pictures of popular Ninja Turtles characters. The activities include addition, subtraction, and multiplication problems and allow children to see their progress as they color in each square.
Learn More: Teachers Pay Teachers
11. Fun Idea for Parties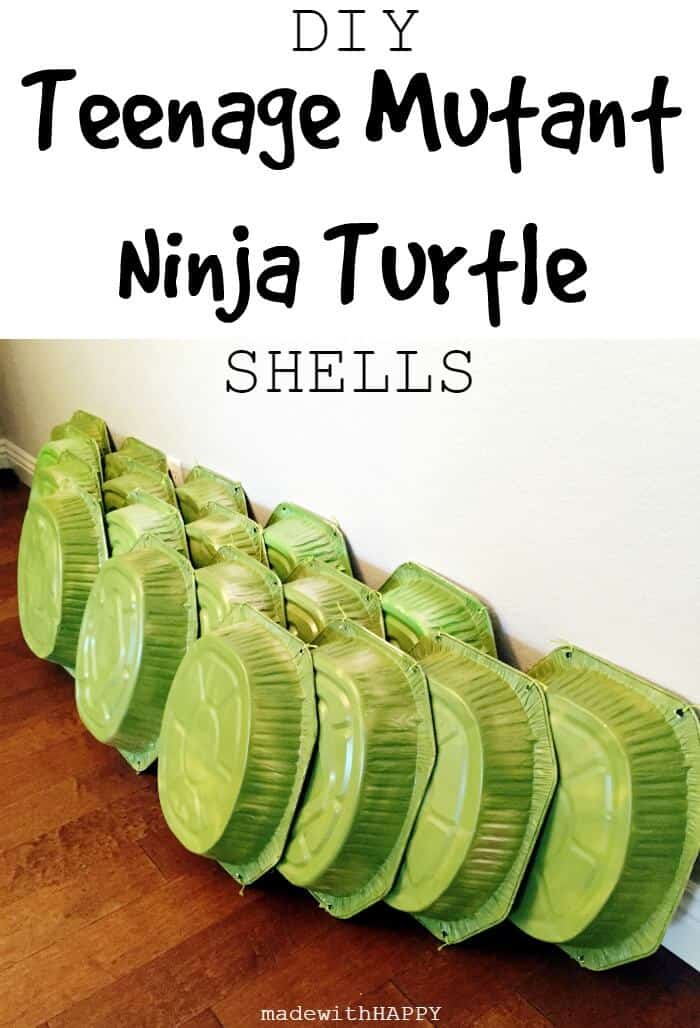 Make a DIY Teenage Mutant Ninja Turtle shell costume with a green-painted oval roasting pan from the dollar store. Cut a small hole in each of the four corners and attach two pieces of green yarn from the top right to bottom right and top left to bottom left. They make an easy, inexpensive, and fun choice for Halloween costumes, playtime, or themed birthday parties.
Learn More: Made With Happy
12. Knock Out Game
This is a fun game for kids using solo cups, cardboard, pushpins, tissue paper, rubber bands, and small prizes of your choice, Cut holes in cardboard for cups, place prizes in cups, cover with tissue, and secure with rubber bands. Players take turns punching through the tissue to retrieve the sticker, tattoo, or candy prizes!
Learn More: Queen of Theme Party Games
13. Teenage Mutant Ninja Turtle Stamp Craft
This stamp craft involves creating a unique, decorative item using a paper roll dipped in paint and can be transferred onto paper or fabric. The result is a fun and creative keepsake or piece of art that can be displayed or given as a gift to a fan of the TMNT series.
Learn More: The OT Tool Box
14. Ninja Turtle Costume
This costume can be made using a green kids' outfit, tan and brown felt, blue fabric, and a black permanent marker. No sewing is required and the detailed instructions include creating a belly piece, belt, bands for elbows and knees, and headband.
Learn More: Primary
15. Cowabunga Time With DIY Masks
Transform a kid's birthday party into a costume party with these DIY No-Sew Ninja Turtle Masks. Using colored felt, scissors, a Sharpie, straight pins, and a free downloadable pattern, make masks and matching arm and leg bands for all guests.
Learn More: Christine Trevino
16. Ninja Turtle Stick Puppets
Trace circles on green foam for heads, cut streamers for masks, glue masks onto heads with Mod Podge, add googly eyes and mouths with a black sharpie, glue heads to sticks, and tie masks into knots to complete. These TMNT stick puppets are perfect for a kids' birthday party or a fun activity on a rainy day.
Learn More: Zealous Mom
17. Pin the Mask Mini Game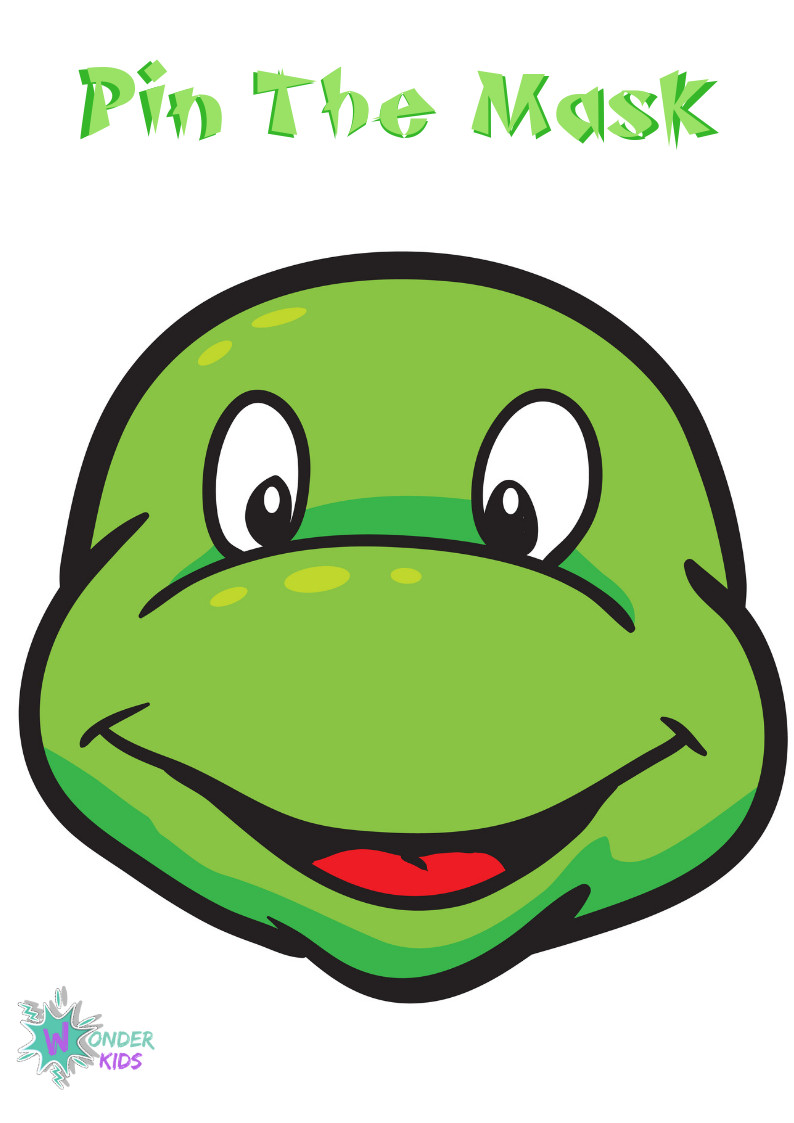 Get ready for a ninja adventure with this pin-the-mask game. Simply print the game, grab some blindfolds, and let the kids take turns pinning the masks onto the ninja. It's a fun and exciting activity for kids of all ages!
Learn More: Wonder Kids UK
18. Ninja Turtle Pinata
Create a fun Ninja Turtle piñata by covering a balloon with a layer of cornflour glue and newspaper strips. Then, layer with green serviettes and let dry for 2-3 days. Pop the balloon, strengthen the hole with duct tape, add a felt ninja turtle mask, and googly eyes, and fill it with wrapped sweets. Blindfolded kids are sure to love bashing the piñata to reveal the treats inside!
Learn More: Wonder Kids UK
19. TMNT Math Problems
The ninja turtle-themed collection of math word problems is designed to challenge kids to think critically while building core numeracy skills. They cover a range of difficulty levels, so children can choose the problems that best match their abilities and then work at their own pace to find the solution.
Learn More: Mathnasium
20. Read a Turtle Themed Book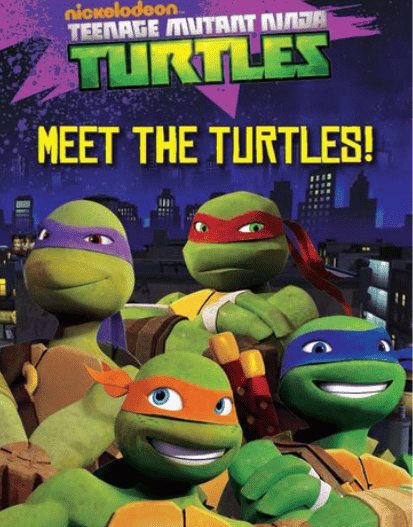 These simple readers are perfect for students in the early stages of learning English. This starter-level reader will not only help them improve their language skills but also increase their knowledge about their four favorite mutant turtles.
Learn More: Scholastic
21. Watch the TMNT Movie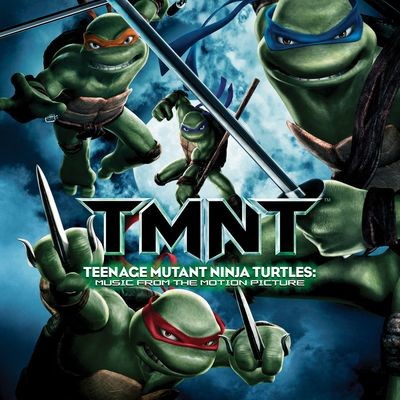 TMNT is a dynamic and fast-paced computer-animated movie that includes ninja fighting and Gargoyle-like monsters. Although some violence may be too intense for younger kids, older elementary schoolers are sure to enjoy the sword action!
Learn More: Commonsense Media
22. Ninja Turtles Handwriting Practice
This handwriting booklet features a fun ninja turtle design and includes tracing letters, numbers, and words. It's perfect for improving kids' handwriting skills and developing fine motor skills, hand-eye coordination, concentration, and overall writing confidence.
Learn More: One Beautiful Home Blog
23. Sight Word Practice
This slideshow features characters from the popular franchise along with corresponding sight words, providing a fun and interactive way for kids to improve their reading skills. It's suitable for kids aged 5-10 and is a great addition to any classroom or homeschooling lesson plan.
Learn More: Tiny Tap
24. Ninja Turtle Game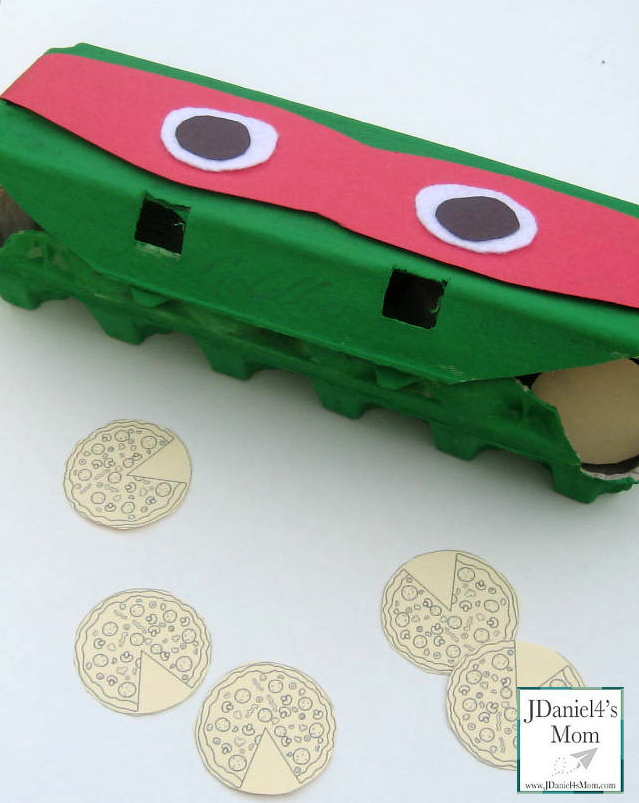 This fun and educational game involves flipping, tossing, or flinging pizzas into the mouth of a Teenage Mutant Ninja Turtle. The pizzas can be colored to represent different toppings and the game can be tailored to focus on specific skills such as numbers, words, or letters.
Learn More: JDaniel 4's Mom
25. TMNT Board Game
This action-packed game not only provides hours of entertainment, but also helps children learn important skills such as problem-solving, strategy, and teamwork. It's perfect for learners who are leaving preschool and entering elementary! Players will love the chance to join their favorite heroes as they battle against evil villains and complete exciting missions.
Learn More: Amazon
26. TMNT Coloring Pages
These coloring pages offer a fun and creative way for kids to learn about color recognition, fine motor skills, and hand-eye coordination while they bring their favorite characters to life with their own unique colors and designs. Perfect for TMNT fans of all ages!
Learn More: Mom Junction
27. Pizza Fraction Math
Who better than the pizza-loving ninja turtles to teach kids about fractions? These questions help children understand basic fraction concepts by dividing pizzas or counting the number of slices eaten. This activity is perfect for introducing the concept of division to young learners!
Learn More: Mathematic Shed
28. TMNT Crossword
Whilst not really suitable for preschool learners, this TMNT crossword puzzle can improve vocabulary, and enhance memory recall; helping students improve their reading comprehension and cognitive skills. Assign it as a fun task in early elementary.
Learn More: Word Mint
29. Draw Raphael
In the video, a dynamic artistic duo guides viewers through the process of drawing Raphael from the Teenage Mutant Ninja Turtles. They begin with basic shapes, such as a circle for the head and rectangles for the body, before adding details and shading to bring Raphael to life. The video is easy to follow, with clear instructions and a slow, steady pace. Whilst we wouldn't recommend it for preschool learners, it's perfectly suited to early elementary!
Learn More: Art For Kids Hub
30. Ninja Turtle Craft Set
This printable set includes designs for each of the four turtles, allowing kids to choose their favorite. Simply print the designs on cardstock, cut them out, and assemble them to bring the turtles to life. Let them get creative by adding their own weapons or decorations to make each turtle unique!
Learn More: Learn Create Love