Noah's Ark is one of the best-known stories in the Bible. You would think a story filled with animals, a big boat, and a rainbow would be the coolest thing ever for kids. However, making it interesting for my children took some work.
Luckily, I found some great activities for my lesson plans that made the learning fun! If you've been searching for some fun activities to teach your kids about Noah and his Ark, look no further!
Break out those leftover paper plates for this fun project! Children can visualize Noah's Ark sailing through the storm and God's promise to never flood the Earth again symbolized by a rainbow picture. You can adapt it to your kids' art level by using crayons, markers, paint, or rainbow streamers.
Learn More: 3Crosses Kids
2. Paper Ark and Animal Pictures
This cute activity lets your little ones learn about their animals while building boats of their own. The ark is easy to assemble. Simply cut, color, and fold. Use the ark-shaped envelope after to store the animals until next time.
Learn More: Ark Envelopes
3. Walking Water Rainbows 
Add a bit of science to the story of Noah! This mesmerizing activity for children lets kids build their own rainbow. All you need is cups or bowls with water, food coloring, and paper towels. Make sure to use food coloring for easy-to-wash-out stains in case of spills.
Learn More: Little Church - Lakewood Grace Kids
A new take on the classic macaroni art. Add this cute project to your lesson plan to teach your kids about God's promise to Noah, by letting them create their own rainbows out of cereal and cotton balls.
Learn More: Amy Latta Creations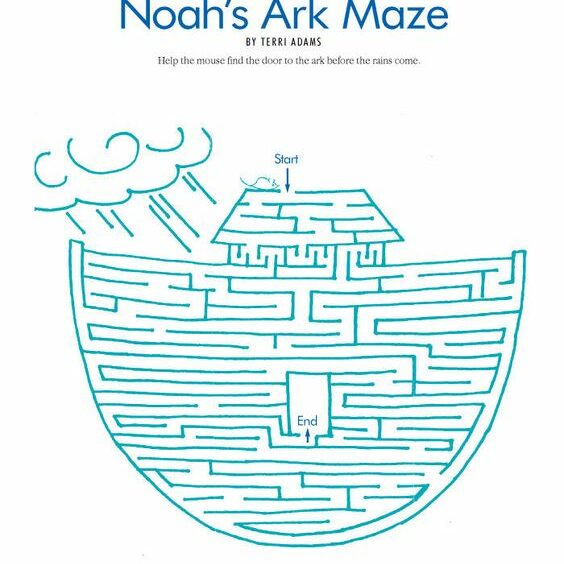 As your kids find their way through the maze, you can tell them the story of Noah and the Flood. The figure of the tiny mouse is a great way to remind your kids that no animal was left behind.
Learn More: Noah's Ark Maze
Build vocabulary with the story of Noah! Word searches are an entertaining way to expand your kids' vocabulary. If they don't know what a word means, expand the game to include searching for it in the dictionary.
Learn More: Bible Pathways Adventures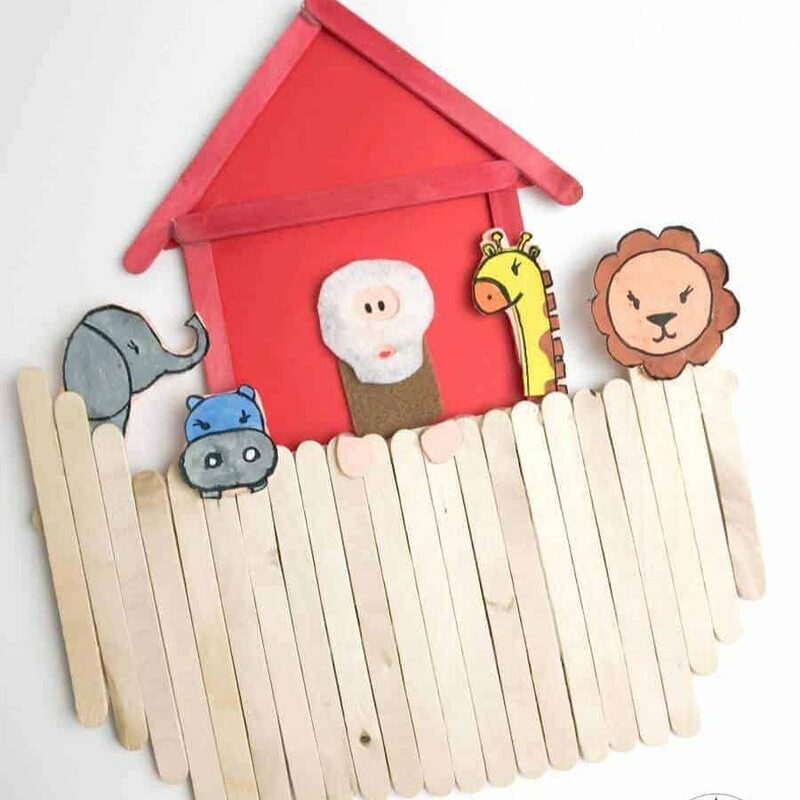 Have your kids express their artistic genius with this kid's craft. Let them design their ark by themselves, or give them a template to follow. Feel free to add some animal craft stick puppets and Noah to complete the scene.
Learn More: The Inspiration Edit
Do your kids have lots of plastic animals laying around? Or maybe you have a collection of stuffed animals gathering dust somewhere? Have the kids do animal imitations as they board the ark and recreate its interior.
Learn More: Susan Evans
This short animated video is a great way to get your kids interested in the story of Noah and his Ark. It's a great lesson for children, explaining why God sent the flood, what an ark is, and why Noah built it.
Learn More: Geethanjali Kids - Rythmes and Stores
10. Matching Animal Cards Game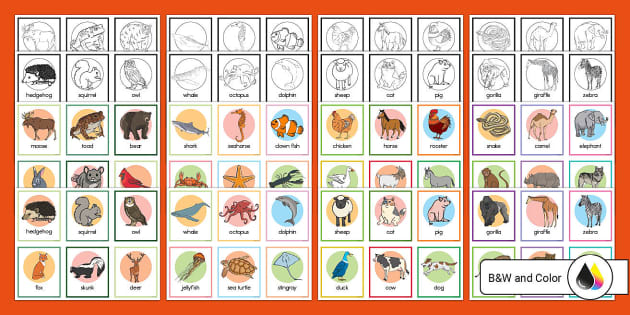 A key part of Noah's story is the animal pairs boarding the ark two-by-two. This animal memory game is a great way to teach kids the names of animals as they learn all about Noah and his ark. When they've found all the pairs, have them pick their favorite animal!
Learn More: Mama's Learning Corner
11. Noah's Ark: The Short Version
This video is great for preschool children. The short animated story highlights all the important parts of Noah's story in Genesis 7-8 and explains new vocabulary words. It also provides a simple summary at the end to ensure your kids remember the key points.
Learn More: Crossroads Kids' Club
12. The Dove and The Olive Branch
An important part of Noah's story is the dove returning with an olive branch, symbolizing the ending of the flood. Help your kids remember this moment with this fun craft of making a dove from paper plates. Let them get creative with what they use for the olive branch!
Learn More: Craft Project Ideas
If you're looking for a way to make snack time educational, this is the activity for you! You'll need some marshmallows, rainbow-colored cereal, and a pipe cleaner. As your child assembles their snack, you can tell them the story of Noah. You could also make an edible rainbow necklace!
Learn more: How to Homeschool My Child
14. Banana Arks and Crackers for Animals
What kid doesn't love bananas and animal crackers? A healthier alternative to rainbow-colored cereal and marshmallows, have your kids match the animals so they walk two-by-two on the boat. Got a peanut allergy? Substitute sunflower butter or the less healthy option of cake frosting.
Learn More: Tricky Toddlers