Coming from the UK, this sheet has kids trace and color the numeral and then color 2 apples. I would have them rainbow write the number, after tracing it with their finger. They could also write numbers 1 and 2 on the apples, to practice their counting skills.
Learn more: School My Kids
20. Number Recognition Activity
Build on basic math skills with these flashcards to reinforce number recognition. You can print these out and laminate them for kids to refer to at stations or on their desks. They can be used to support many activities.
Learn more: Boy Mama Teacher Mama
Here's a fun playdough activity. Kids can form the number out of playdough and also use it to make balls for the ten frames. The glass pieces aren't something I would give preschoolers unless it was under close supervision. You never know what they'll put in their mouths.
Learn more: Natural Beach Living
22. 4 Number 2 Writing Sheets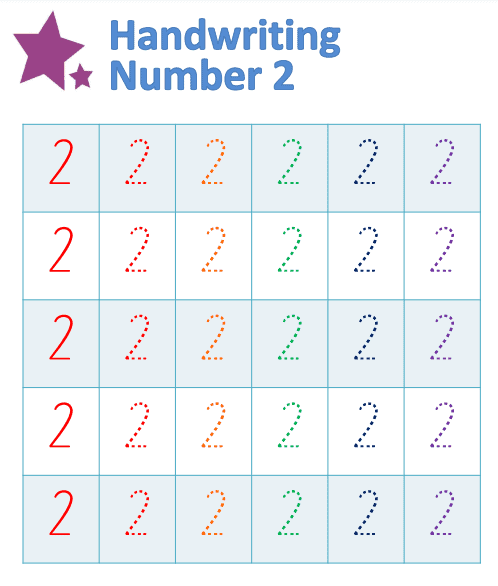 This resource provides you with 4 different, full-page writing skill practice sheets. Personally, I wouldn't use the first 2 since it's so many numbers and words to trace. The other 2 are great for building basic math skills. The one that asks for them to circle the sets of 2 objects is a great practice activity.
Learn more: Guru Parents