Learning about how, why, and what to eat before graduation can set students up for a lifetime of healthy eating habits.
Students have more options than ever in what they consume to fuel their bodies. GMOs, vegetarian, organic… so many choices! The following thought-provoking, engaging activities, lesson plans, and variety of resources help every high school student learn about nutrition, a healthy diet, their own eating habits, and why some methods of eating may be better than others, both for themselves and for the environment.
1. Should High Schoolers Eat Breakfast? 
As an introductory class, take the time to read a recent article with your students from the LA Times. Discuss the main points of the article, and whether or not your students agree with it. Take a poll of your class and find out how many of your students actually eat breakfast.
Learn more: Los Angeles Times High School Insider
This activity from the 4H has students create a dream breakfast with a certain budget. After that, students will discuss the breakfast items and rank them from most nutritious to least. This eye-opening lesson on food costing encourages a discussion of healthy food choices students make every morning.
Learn more: University of Massachusetts Amherst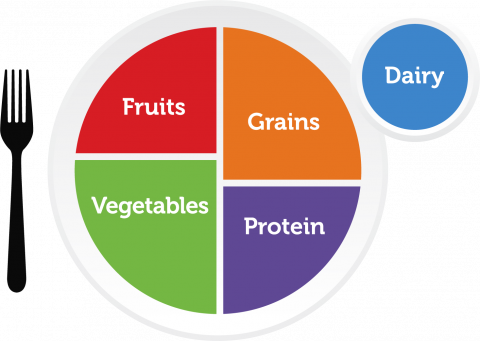 This quiz will teach your students (and yourself) about your views on nutrition using interactive resources. It is created by the U.S. Department of Agriculture, using governmental resources on what we should be eating. Use these multi-media resources to learn about why you eat the way you do, and where to go from here.
Learn more: My Plate US Department of Agriculture
4. QR Stations Digital Activity 
Learn more about MyPlate and why it is a useful guideline for nutrition with these class activities. This activity includes QR stations (students love using their phones!), activity sheets, notes activity, video, information sheets, and more! This resource is all-in-one if you only have time for one of these great resources!
Learn more: Family Consumer Sciences
5. Nutrition Labels Deep Dive
Have students bring in their favorite foods and packaged food items- cookies, drinks, breakfast cereal, etc. Have them individually scrutinize the nutrition information, gain better food label understanding, and discuss it as a class. Some students may be surprised by what their favorite snacks are hiding!
Learn more: Twins and Teaching