Looking for a way to introduce math concepts to young learners? Look no further than Elinor J Pinczes' delightful book, 100 Hungry Ants. It's a lovely story that captures the imagination and provides a great opportunity to incorporate math into reading time. With these 20 engaging extension activities, students in first to fourth grade can build on the lessons in the book and gain a deeper understanding of multiplication and other math concepts in a fun and memorable way.
1. Ant Grouping
This engaging, hands-on lesson is sure to spark an interest in numbers. Students will work together to find faster ways for all the ants to reach the food, practicing counting by tens and other strategies.
Learn More: Golden Gang Kindergarten
2. Ant Hill Game
Preschoolers will have fun learning to count by playing this engaging ant-themed board game which involves rolling dice, moving game pieces, and filling an anthill with toy ants. Race to the finish line for a sweet victory!
Learn More: Ducks Narrow
3. Ant Picnic
In this hands-on math activity, students use the 100 Ant Picnic set to practice concepts of math such as counting, addition, subtraction, multiplication, and division. They can physically move and manipulate the ants to visualize mathematical operations and engage in interactive learning, making math fun and accessible.
Learn More: Pinterest
4. Picnic Ten Frames
Students will enjoy counting from 1 to 10 with this ant picnic math center activity. Practice number sense and number amounts by matching numbered 10-frame cards with ants on a blanket.
Learn More: Miniature Masterminds
5. Counting Ants
Kids will have fun counting the ants and ensuring they are all squished, just like the story describes! This hands-on activity makes math exciting while reinforcing counting skills.
Learn More: Mrs. Jones's Creation Station
6. Ants On A Log
This math activity uses plastic ants and logs to teach simple addition and counting. Children can set up the tray themselves and solve the problems at their level. It's an engaging way to practice math skills and inspire an interest in the natural world.
Learn More: No Time for Flashcards
7. Ant Puppets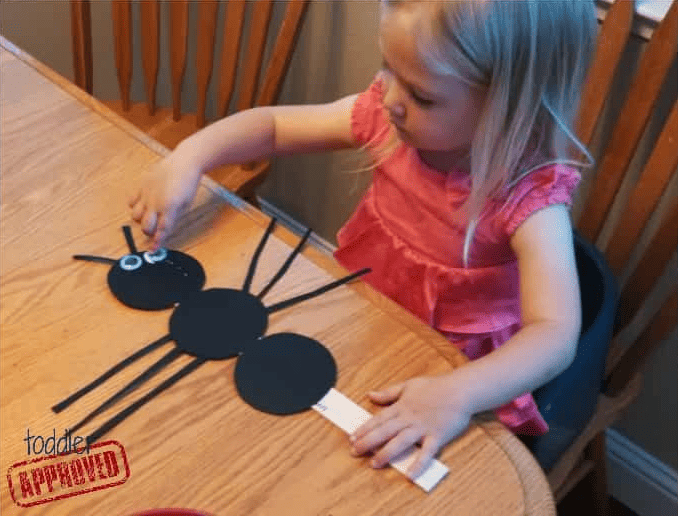 This ant puppet activity is the perfect extension for the book. Students will create their ant puppets using a wooden stick, black cardstock, pipe cleaners, and large googly eyes. They can then use the puppets to act out the story, sing along, and more!
Learn More: Toddler Approved
8. Ant Arrays
Ant arrays are a great way to introduce students to equal groups and multiplication. As the ants try new marching orders to win a prize, students model the arrays with blocks and write the addition/multiplication number sentences.
Learn More: NZ Maths
9. Ant Formations
Get moving and join the parade! Form 4 lines using leaves, sticks, or your body to act like 100 hungry ants on the march to a picnic. Race against time to reach the feast in this fun counting and math adventure. Will you make it before the food is gone?
Learn More: Early Math Project
10. Ant Multiplication
Ant multiplication is an enjoyable way to learn multiplication while reading a cute story! Imagine reorganizing 100 ants into different arrays. Start with 1 row of 100, then two rows of 50.
Learn More: Math Solutions
11. Counting To 100
Counting to 100 is a great way to utilize the book 100 Hungry Ants and mathematical ideas. Students will practice skip counting and hands-on multiplication by forming patterns. Kids of all ages will delight in discovering patterns that total 100. Math has never been more fun!
Learn More: Teach Beside Me
12. What Do Ants Like To Eat?
After reading One Hundred Hungry Ants, students may wonder, "What do hungry ants like to eat?" If so, use this awesome experiment to discover what sweet treats they fancy most! You only need to offer some nibbles and note which morsels these tiny travelers prefer most.
Learn More: Gift of Curiosity
13. Ant Notebook
Want a fun outdoor adventure for kids? Check out the ants in your neighborhood! Catch some in a magnifying jar, and identify soldier and worker ants by size and shape. Learn about these incredible insects through models, books, and notebook activities.
Learn More: Only Passionate
14. Torn Paper Ant Hills
Torn paper and fingerprint ants collide in this imaginative 30-minute craft. Gather construction paper, glue, and red ink to morph into an ant and engineer an intricate ant hill. Once complete, you'll have a one-of-a-kind art piece that doubles as a learning tool about ant anatomy and behavior.
Learn More: 3 Dinosaurs
15. Alphabet Ants
Line up toy ants to form letters and numbers in this simple yet engaging activity for kids. This playful ant picnic exercise promotes numeracy, literacy, and more using a summery picnic theme kids will love.
Learn More: Life Over C's
16. Life Cycle Multiplication Cards
This engaging activity helps children practice their counting and ordering skills and incorporates multiplication concepts as the ants divide and share their food equally. By working through the different scenarios presented in the book, children can better understand multiplication and division in a fun and interactive way.
Learn More: Living Life and Learning
17. Counting Ants
Get dirty while having fun with numbers! This inviting sensory activity lets you dig for plastic ants with tweezers and place them in ice cube trays, matching the number on the die. Kids will strengthen their hands and improve coordination as they race to complete their trays in this easy set-up game.
Learn More: Stir the Wonder
18. Marching Ant Maze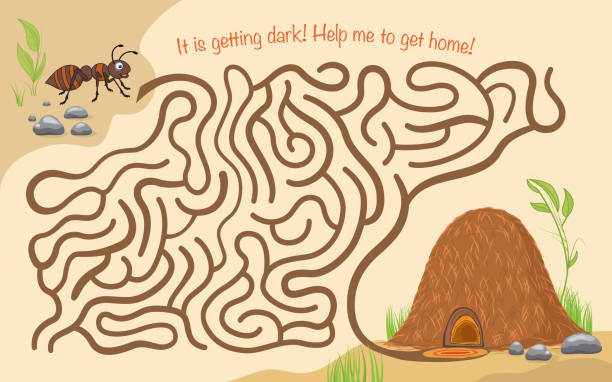 In this fun and engaging activity, students will help a lost ant find his way to the mint candy at the bottom of a maze. They must navigate the maze- carefully avoiding dead ends and finding the correct pathway. The activity can help to develop critical thinking and problem-solving skills while providing an enjoyable challenge.
Learn More: Education.com
19. Ant Movement Dice
Get your students marching around like ants with this fun activity. Roll the dice to choose fun marching movements like slow, fast, or high knee marching—a simple but engaging cardio activity for kids.
Learn More: 3 Dinosaurs
20. Soda Bottle Ant Farm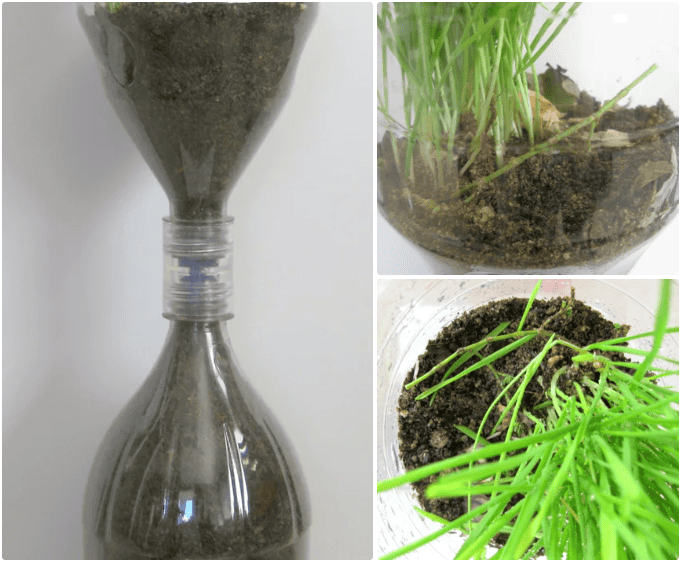 Take a journey with ants as they build their colony in an engaging yet educational do-it-yourself soda bottle ant farm. Following an easy step-by-step guide, construct a spacious ant habitat to foster natural ant behavior and allow continuous viewing of these fascinating creatures.
Learn More: Auto Desk Instructables