Does anyone else remember their first day of middle school? I can vividly remember feeling frazzled and confused on my first day. Changing classes and meeting new teachers can feel very overwhelming! We all know that middle schoolers need a lot of guidance, but I think one area we tend to neglect is organization. Organizational skills are key for middle school students but they are rarely taught. Here are 23 organization activities you can teach your students.
Your students need to keep everything small like pencils, pens, highlighters, and erasers in one convenient place such as a pencil pouch or box.
Learn More: Amazon
Sometimes teachers give handouts that are not already hole-punched. If a paper is not punched, it will easily slip into the black hole of papers at the bottom of the messy backpack. Your students can keep a mini hole punch in their pencil pouch just in case.
Learn More: Amazon
Expandable locker shelves can help students keep their books separate from their papers or pouches and they can write helpful reminders for themselves on a whiteboard.
Learn More: Amazon
4. 3-Ring Binder with Dividers
Your students need one spot to keep all the loose papers they receive. Have one binder with dividers for each subject. They could also use a plastic folder with brads and utilize separate pockets for handouts and homework.
Learn More: Maneuvering The Middle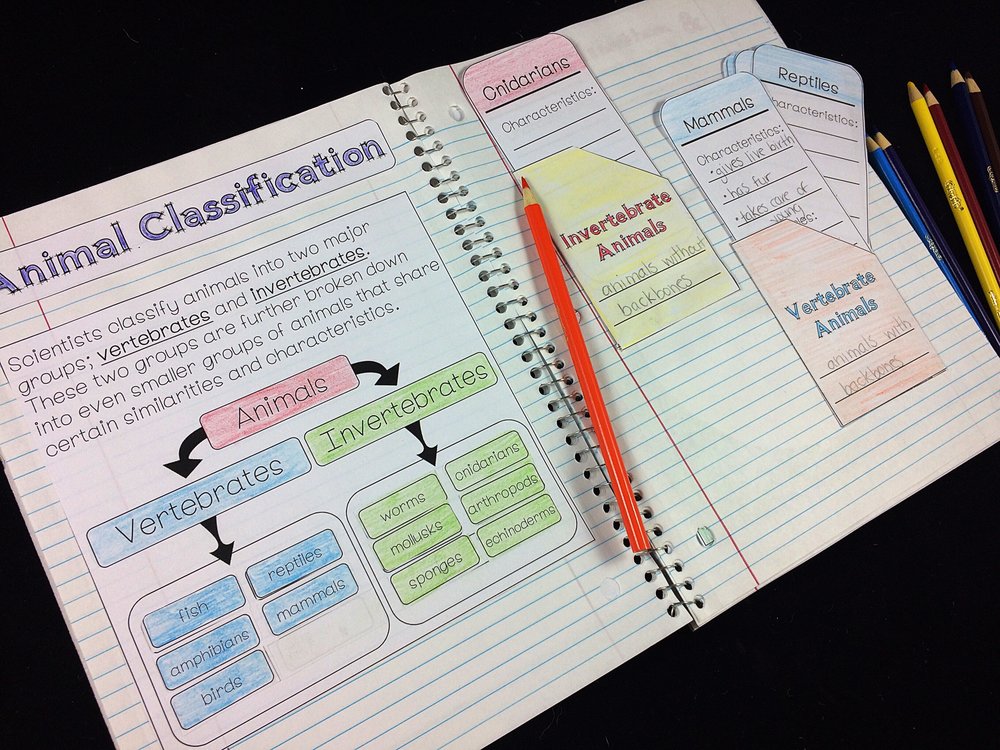 Teachers have a love/hate relationship with interactive notebooks. While they do take up a bit of time, once your students get in the groove, these notebooks can be so helpful for keeping students' notes organized. If you don't want to spend time gluing in handouts, have the kids tape them in!
Learn More: The Hungry Teacher Blog
To-do lists are middle school students' best friends. Introduce the students to digital lists such as the Reminders app or Structured. If the students have tablet access they can even add to their lists while they're in class.
Learn More: Structured
Some students work better by writing down their to-do lists. An assignment book or planner can be helpful for them. They should not only write the dates for assignments but also write the date they should begin working on the project. This is very helpful for larger assignments.
Learn More: Amazon
This mom set up color-coded notebooks for her son for each subject with a color-coded schedule taped inside the cover so he can see what class periods he has left for the day and which notebook he needs for his next class.
Learn More: Instagram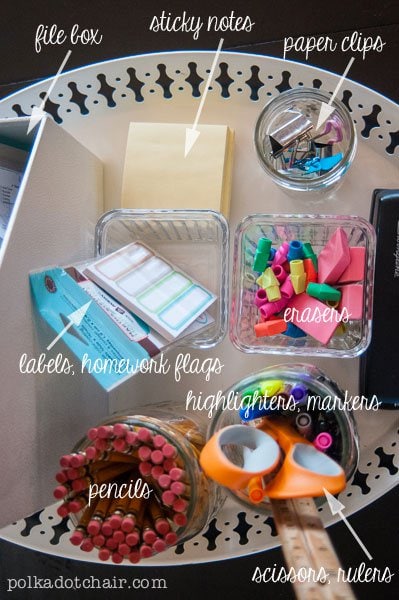 Having a set space where students can work on their homework both at home and at school can be both helpful and motivating for the students.
Set up a homework station like this one!
Learn More: Polkadot Chair
10. Weekly Organization Tip
While I wish we didn't need to dedicate time to this, it's likely if we don't establish routines and teach these skills, the students will never grasp them on their own. Start with a weekly tip that you focus on and drill throughout the week. This video has some great advice from a middle schooler.
Learn More: RocketKids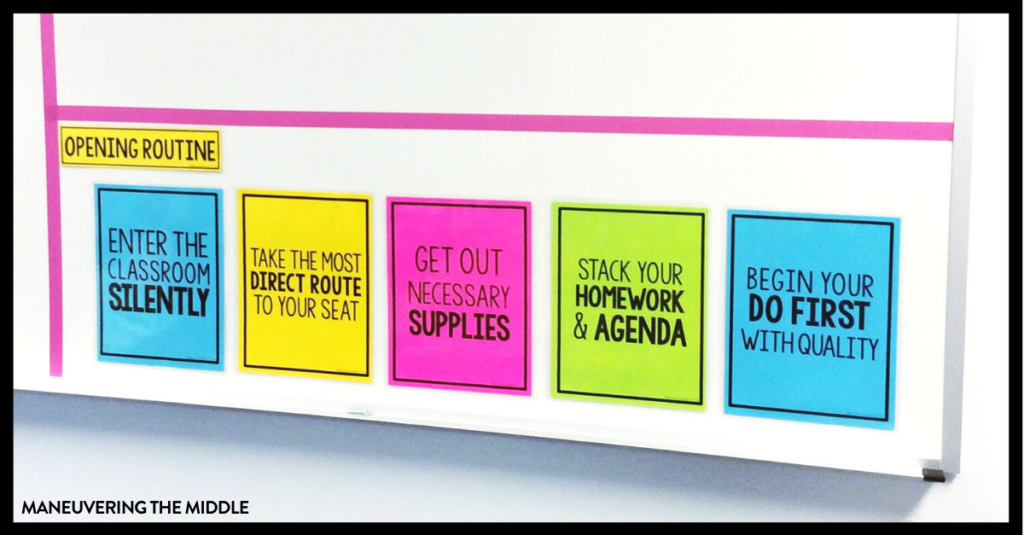 An opening routine sets the tone for the entire class period. By setting a daily routine for the students, we can give them structure and set them up for success.
Check out this teacher's tips for her opening routine and other organizational ideas.
Learn More: Maneuvering The Middle
Bell ringers not only keep us organized, but they also can keep the students organized. By setting a routine of a bell ringer, the students know the expectation as soon as they enter the classroom. They can get themselves organized for class and immediately jump into the activity.
Learn More: Language Arts Classroom
Add homework tasks to your whiteboard. When the students come in each day, they immediately have to write the homework in their assignment book or their daily to-do list.
Learn More: Instagram
Some students, have to see the physical benefit of the student organization. If you do routine checkups and reward students with organized backpacks or binders, they're more likely to keep up with it themselves. Use this video for some visual tips!
Learn More: Seventeen
One of my biggest pet peeves is a messy backpack. A student's backpack can become the black hole of loose papers. Designate a weekly time to do a backpack cleanout and reward points or give treats to the students with the cleanest backpacks!
Learn More: Erin Condren
Every day at the start or the end of class, take two minutes for your students to organize their papers. Whether it's in their binder or in their backpacks, papers have a tendency to blow up so setting a routine of cleaning can definitely help with their organization.
This teacher uses a "Marie Kondo" method with her students.
Learn More: Instagram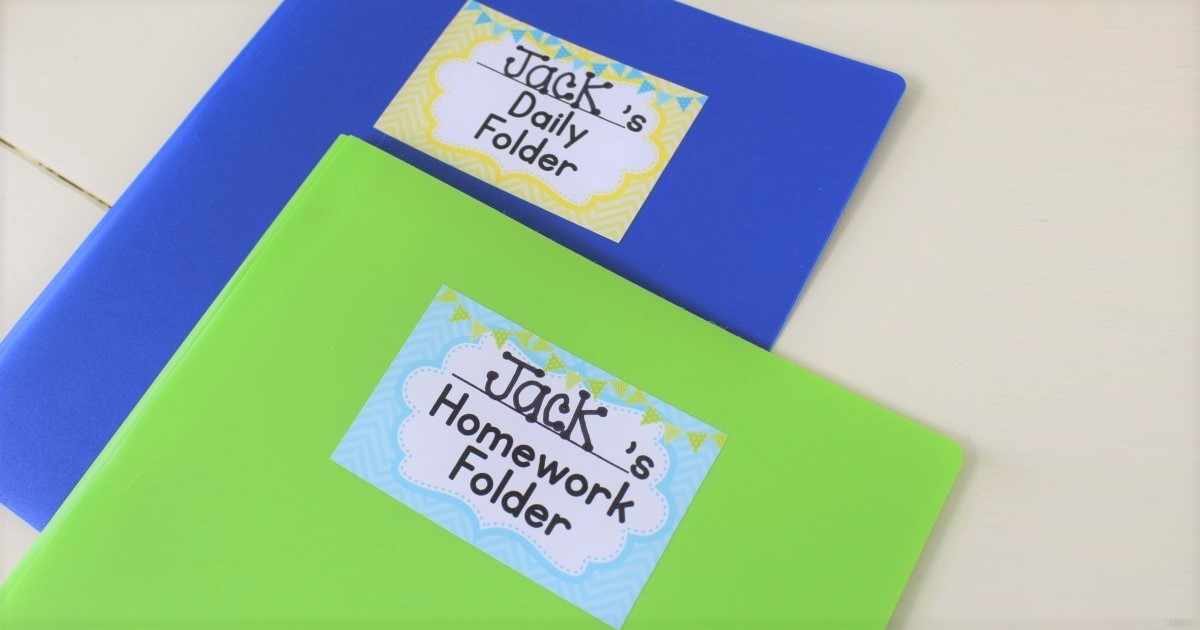 Have a specific notebook for science class? Label it. Have a specific box with all the tools you need for geometry? Label it. Teach your students to label their supplies so they can easily grab what they need for each class and they won't leave anything behind.
Here are some fun labels you can keep in the classroom.
Learn More: Amazon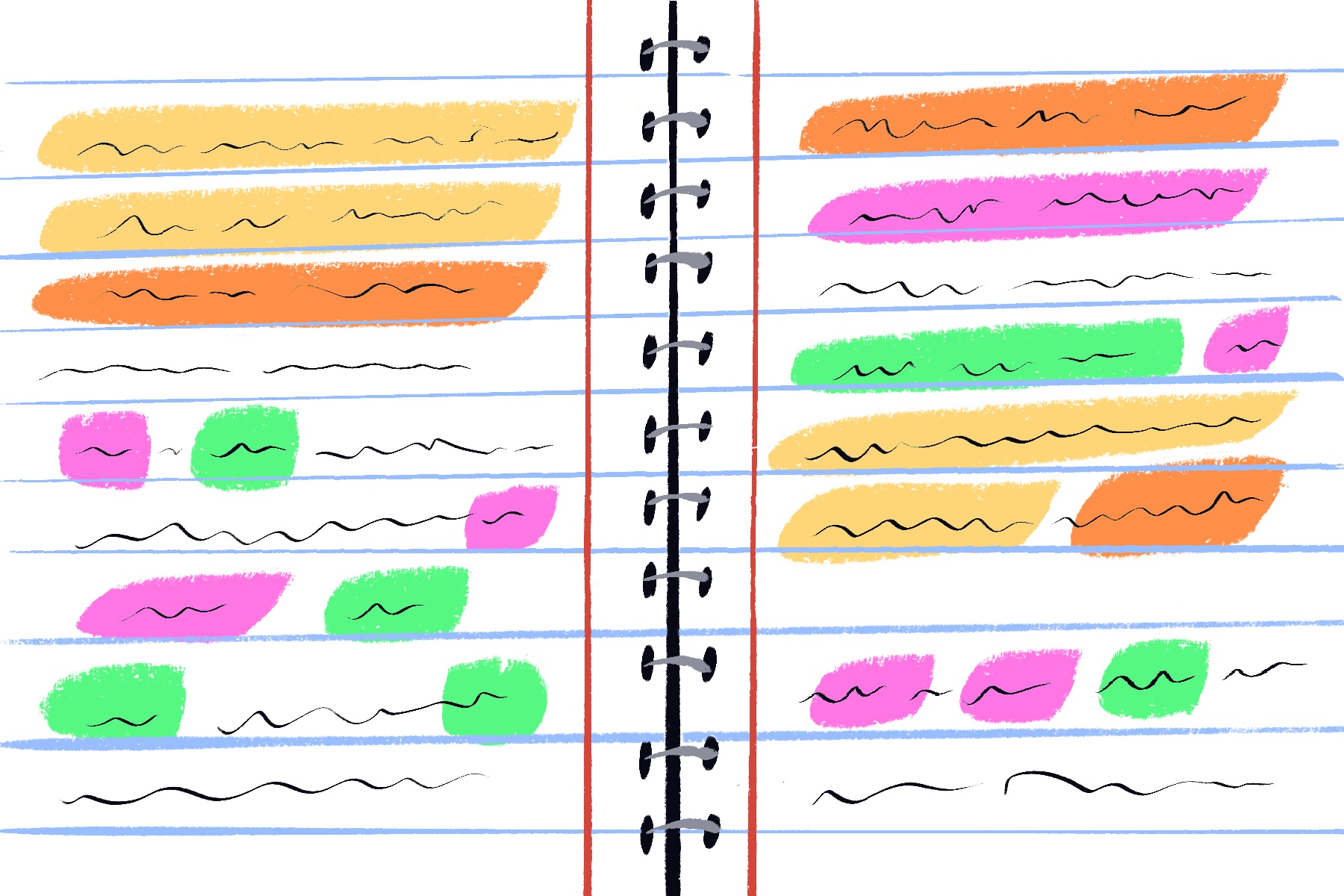 One of the most helpful study skills is color-coding notes. Your students can mark vocabulary in one color, dates in another, or important facts in a separate color. This will make studying much easier.
Learn More: Leverage Edu
A skill that may not come easy to many students is studying. There are many different ways to approach studying and it doesn't look the same for everyone. That's why we should teach our students a variety of study skills so they have different options to choose from.
Learn More: Classrooms
So many students take notes and then can't find something they need to know later. Teach your students to number the pages of their notebooks and keep a table of contents. When you start a new topic, they should automatically add that to their table of contents.
See how this teacher organizes math notebooks.
Learn More: MathNspire
A foundational skill middle school students need to learn is time management. That's where the Pomodoro technique comes in! This technique focuses on working in chunks of time and then giving yourself a break. Francesco Cirillo found the most productive block of time is typically 25 minutes of working followed by a 2-5 minute break.
Learn More: Francesco Cirillo
This is a productivity idea that stems from a famous Mark Twain quote. The idea is to tackle your biggest project or item on your to-do list first in the day. By teaching our students this habit, we can set them up for academic success and help them to complete their projects in a timely manner.
Learn More: To Doist
23. Executive Functioning Skills
To help our students grasp basic life skills, we have to teach them executive functioning skills such as planning, time management, flexibility, and self-control. Some students do not grasp these easily or they're not taught the skills at home.
Grab this bundle for fun ways to teach these functioning skills.
Learn More: Teachers Pay Teachers