Children are creatures of habit and are, in general, couch potatoes and use screens, tablets, and cell phones 24/7. Children will ask for the latest device not to go outside in the fresh air and get moving. Obesity is at its highest peak and especially in children. Let's be good role models and take kids out for some P.E. for toddlers. Have the whole family join in for some healthy activities.
1. "Doggy Doggy Where's your bone?"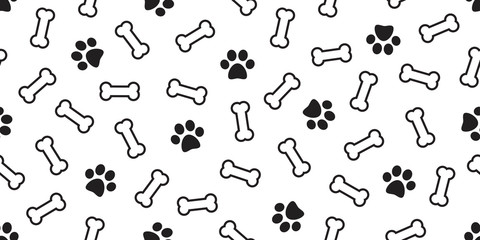 Children love playing this classic game. 2 teams and one caller The caller puts the "dog's bone" ( a white handkerchief) in the center of the two lines and then calls out 2 numbers or 2 names, They have to try to grab the bone and run all the way back home,  A very physical game.
Learn More: Shemrock
2.  "Head Shoulders Knees and Toes"
This song is a favorite, and it progressively gets faster and faster. Children are doing an aerobics workout in a fun way without realizing it. Flexibility is so important when children are young and getting into good sports and exercise habits too. Let's  turn up the music and have a go at "Head shoulders, knees and toes."
Learn More: Youtube
3.  Flag football for little ones?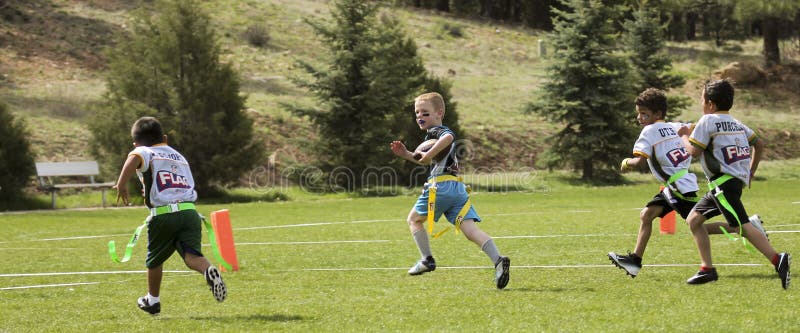 This is a fun game to make. Take recycled plastic bags, each child gets a flag football belt that has strips of color. There are two teams. The object is to get the ball across the other team's goal line to score. However, at the same time, children try to take off the colorful strips from the opponent's belt. Played indoor or outdoor and promotes teamwork.
Learn More: Youtube
4.  Fantastic Relay Races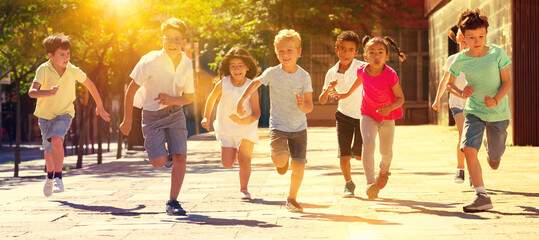 Relay races are much more than just games. They teach balance, eye-hand coordination, fine and gross motor skills, and much more. This is a collection of relay races you can do inside or out and children will have a blast trying to complete the "challenges".
Learn More: Very Well family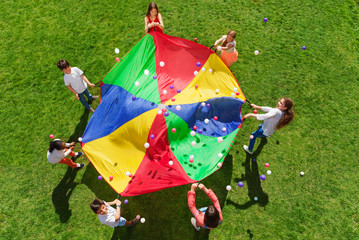 Parachutes are a big part of the P.E. classes for kids. When you play parachute "popcorn" it gets wild and kids burn a lot of calories. It is fun colorful non-stop movement, laughter and everyone can participate.
Learn More: The Genius of Play
Obviously, we are not preparing the children o become acrobats. Our tightrope walking is done on balance beams on the ground, and surprisingly it is challenging for all. Children line up and try to balance themselves to get across the " tight rope" without falling off. It is a fun activity and a great balance game.
Learn More: Your Therapy Source