Pangaea is a strange word but a fascinating concept! Pangaea was the global supercontinent that formed in the Palaeozoic era. Pangaea broke up about 200 million years ago, in the early middle Jurassic period. How do you get students excited about geology and Pangaea? Make Pangaea lessons engaging by incorporating hands-on activities, videos, and experiments to demonstrate concepts like plate tectonics and continental drift! Here are 20 playful and perceptive Pangaea activities to pique students' interest.
1. Pangaea Puzzle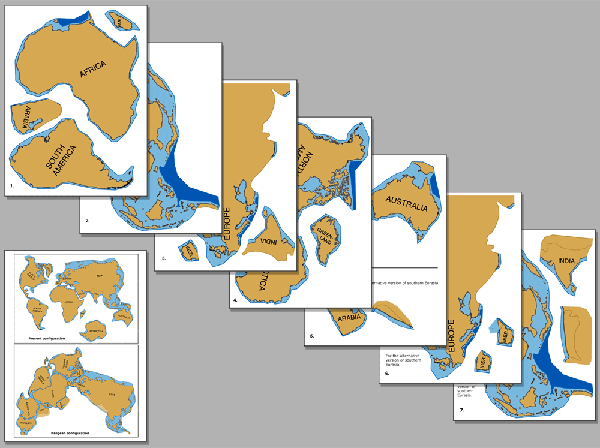 Download a hand-drawn "flat earth" version of the continents to separate and laminate to create a physical puzzle. These make excellent visual aids for students to observe the continental overlap and understand the effects of continental drift.
Learn More: UCSB.edu
2. A Global Map Exploration
A color-coded map provides students with a visual of animal and plant fossils that were found on different continents. Students will observe how certain continents share plant and animal fossils. This website provides simple explanations and ideas for follow-on activities for students to apply what they have learned.
Learn More: Remote Learning Opportunities
3. Tectonic Plate Lesson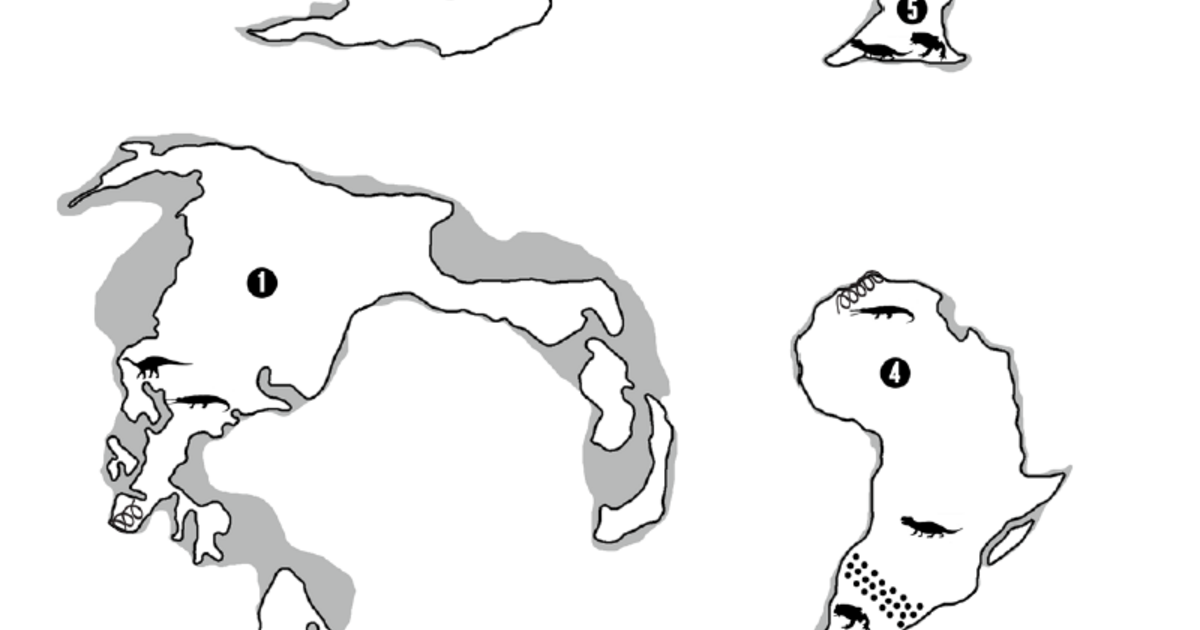 Here is a great Pangaea lesson plan that includes a puzzle that students can complete in pairs to review what they learned. The objective of the lesson is for students to apply logical thinking to the evidence and reconstruct the position of large islands and continents as they appeared 220 million years ago.
Learn More: American Museum of Natural History
4. Solve Our Continental Drift
Many years ago, scientists looked at our planet and noticed that certain continents looked like they could fit together. In 1900 scientists came up with the answer; the theory of continental drift. Young students will solve the continental puzzle with these colorful and downloadable continent pieces.
Learn More: Learning Resources
5. World Map Coloring
Little ones love to color! Why not add an educational twist to this online coloring tool? Younger students can color the continents online while they learn their names of them. The final work can then be printed and cut up to create a puzzle.
6. 3-D Pangaea for iPhones
Explore plate tectonics with the touch of a finger! Students can download this app on their iPhones or iPads and travel back in time. Students will see the earth from millions of years ago and be able to control the 3-D globe with just their fingers.
Learn More: Ancient Earth
7. Sponge Tectonic Shift
Hands-on learning activities will help students understand how continental drift led to the break up of the supercontinent. Students will create continents out of sponges or construction paper and engage in hands-on activities to demonstrate plate tectonics.
Learn More: Homeschool Den
8. Pangaea Crossword
Do you have a student who loves solving puzzles? Challenge them with Pangaea crossword puzzles to review the vocabulary words and concepts they learned!
Learn More: WordMint
9. Online Pangaea Puzzle
Make positive use of screen time with this fun geography puzzle. Students will drag and drop the parts of Pangaea into the correct places. It's a simple but educational game for desktop computers, laptops, and tablets!
Learn More: Planeta42
10. Pangaea Pop-Up
This is an amazing animated lesson using a pop-up book to explain the supercontinent Pangaea. The narrator, Michael Molina, discusses the causes and consequences of continental drift using a unique medium; an animated pop-up book. Students are then provided with discussion questions to dig deeper into the topic.
Learn More: TEDed
11. Pangaea Building Simulation
Here's a wonderful teaching resource for third graders and higher grades. Students can create their own version of Pangaea by fitting Earth's landmasses together like puzzle pieces. Students will use evidence from fossils, rocks, and glaciers to define their map.
Learn More: Explore Learning
12. Plate Tectonics on Cocoa (YouTube)
Plate tectonics describes the motion of the continents and the crust below the oceans. Students will get a visual demonstration of plate tectonics by heating up milk and adding powdered cocoa to it.
Learn More: dylanmikesell
13. Oreo Cookie Plate Tectonic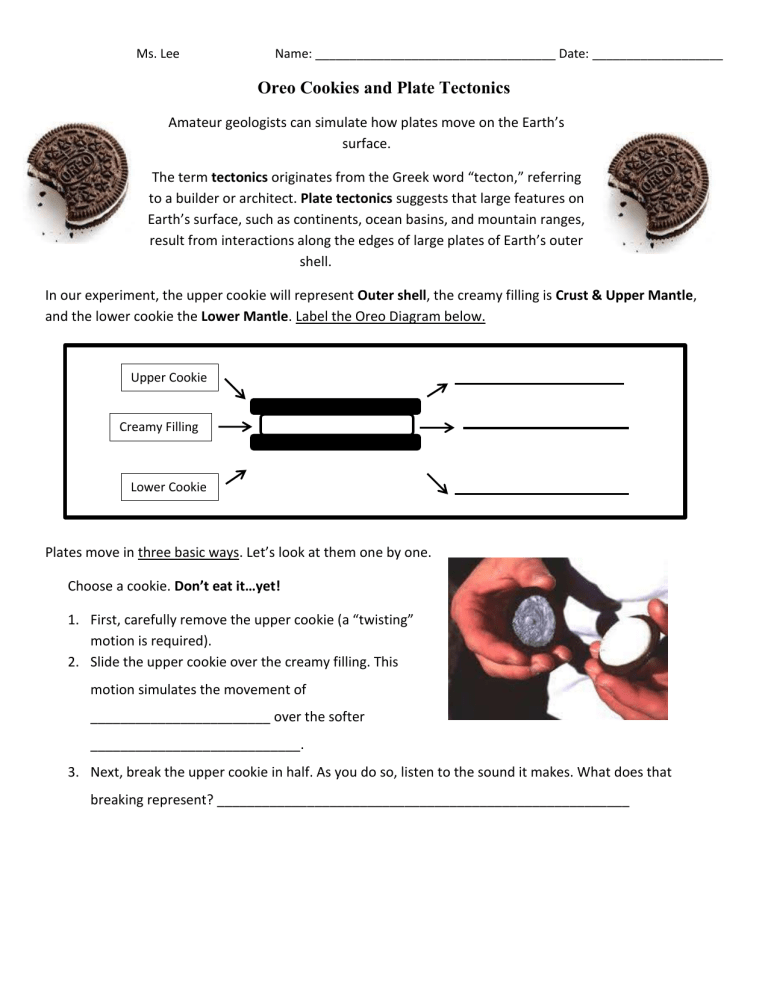 Pangaea's supercontinent split because of a phenomenon called plate tectonics. Students can observe this phenomenon by using the best teaching tool; an Oreo cookie! This downloadable lesson plan, which includes a worksheet, will guide students through the experiment as they analyze and associate parts of the Earth with the cookie.
Learn More: Study Lib
14. Pangaea Animated Video
Pangaea was a supercontinent that existed during the late Paleozoic and early Mesozoic eras. This animated video is entertaining and effectively explains Pangaea to a younger audience who will enjoy the audio-visual experience.
Learn More: Harmony Square
15. Playdugh Pangaea
What happens when tectonic plates move against each other? This is what happened to Pangaea's supercontinent. Students will create a model of the Earth's surface using playdough and paper to simulate plate tectonics.
Learn More: Edward Vinson
16. Pangaea Quizzes
Here's an awesome collection of ready-made quizzes about Pangaea. There are quizzes for all levels and grades. Teachers can simply choose to do the quizzes during class or students can take the quizzes on their own to test their knowledge.
Learn More: Quizizz
17. Pangaea Project
Incorporate project-based learning to make learning about Pangaea inquiry-based. Students can create a new world that depicts Alfred Wegener's three key pieces of evidence which he used to come up with the Theory of Continental Drift.
Learn More: Kesler Science
18. Continental Drift Activity Packet
This is a resourceful and free activity packet that you can download to supplement your Pangaea lesson! The packet includes two puzzles and five free-response questions. Students will analyze evidence of continental drift using a rubric and a Pangea puzzle.
Learn More: Teachers Pay Teachers
19. Plate Tectonics Exploration
This website provides materials for plate tectonic exploration for all ages. There are video suggestions to ensure students understand the basics of the topic. The lesson continues with a fun coloring activity on plate boundaries. Then, students will combine everything to make an insightful flip book.
Learn More: Layers of Learning
20. Pangaea Video Lesson
Students will be motivated to learn about Pangaea with this video-based lesson. Students will click their way to understanding plate tectonics and its role in Pangaea. This incredible resource provides teaching videos, vocabulary, reading materials, and an experiment that students can watch and complete.
Learn More: Generation Genius