Plants are all around us and play a vital role in our ecosystem. To better understand their importance, it's crucial to learn about their different parts and how they function. Here are 22 hand-picked activities that are designed to help kids understand the parts of a plant. From hands-on crafts to interactive science experiments, these activities will make learning about plants fun and engaging! Get ready to explore stems, leaves, roots, flowers, and more! Let's dive in and discover the world of plants.
1. Fun Activity
Invite kids to get their hands dirty and plant some seeds! As they dig in the soil, they'll learn about the parts of a plant and their needs before writing about their discoveries on the accompanying worksheet.
Learn More: The Kindergarten Connection
2. Interactive Plant Activity
Try this printable plant resource to teach kids how to categorize real whole vegetables into seeds, flowers, stems, leaves, and roots. It's an easy way to connect their developing plant vocabulary with the edible plants and vegetables they consume daily.
Learn More: First Grade Teacher Firsts
3. Video Teaching Resource
In this animated BrainPOP video, students will learn about the different parts of a plant and their functions, including the flowers, which are the reproductive organ of the plant. They will also explore the role of the seeds and the process of pollination.
Learn More: BrainPOP Jr.
4. Fun Song About Plant Structure
Kids are sure to love singing and learning with this fun and catchy plant song! They'll go on a journey through the different parts of a plant and their functions through rhyming lyrics and colorful animations.
Learn More: Macmillan Education
5. Parts of a Plant Lapbook Kit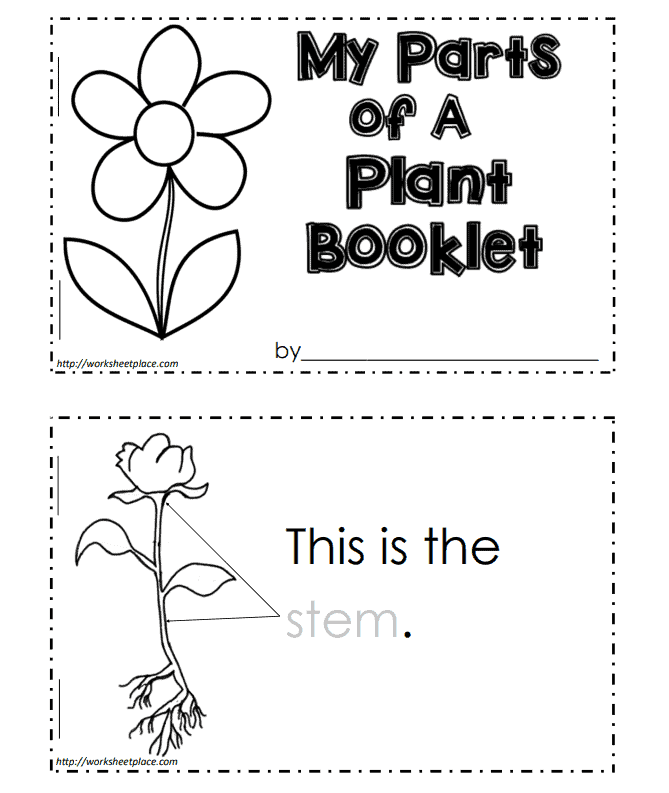 This plant flip book makes for a wonderful primary science lesson! It includes pictures of plant parts for students to label and color, helping them to develop fine motor skills while developing their scientific knowledge.
Learn More: Worksheetplace.com
6. Plant Lollipops
What better way to learn about the parts of a plant than with this edible lollipop craft? Students can sing the included song before using the printable template and some strands of yarn to design their own "plant" to share with family and friends.
Learn More: Teachers Pay Teachers
7. Engaging Plant Unit Powerpoint
This fantastic fourteen-page digital resource contains real plant and flower pictures, illustrating the role of various plant parts. It includes large printable posters that can be used around the classroom to reinforce student learning.
Learn More: A Dab of Glue Will Do
8. Real Food Plant Parts Activity
While this activity was carried out with felt cutouts, it includes a free set of printable vegetable picture cards that can be used to learn about what part of a plant different vegetables come from.
Learn More: JDaniel4's Mom
9. 3D Flower Craftivity
All you need for this hands-on eco-friendly craft is colored construction paper, a toilet paper roll, a marker, and some scissors. After observing plants in nature, have students assemble their own plants in the right order to create their very own!
Learn More: Happy Tot Shelf
10. Parts of a Plant with Definitions Playdough Mat
These colorful plant playdough mats are the perfect way to teach kids about the different parts of a plant while developing their observational learning skills! Simply roll out some playdough and have them mold it into the appropriate letters and pictures.
Learn More: Simple Living Creative Learning
11. Go on a Plant Adventure with Cinquain Plant Poetry
Reading poems about plants can help kids develop a love for nature, understand the importance of plants in our ecosystem, and improve their vocabulary, comprehension, and critical thinking skills.
Learn More: Science Activity
12. Watch a Video
Watching a video about parts of plants can help kids increase their knowledge and understanding of plant anatomy, improve science literacy, and increase interest in botany and gardening. It can also enhance visual and auditory learning while providing them with an engaging and interactive learning experience.
Learn More: It's AumSum Time
13. Book Resource on Plants
"Plant the Tiny Seed" takes kids on a magical journey where they learn all about the amazing world of plants and how a tiny seed grows into a beautiful flower or tasty veggie. Full of striking plant illustrations, this wonderful resource can be combined with a plant journal to help reinforce student learning.
Learn More: Amazon
14. Plant Stem Activity with Flower Petals
Making this 3D rose model requires only pink, brown, and green construction paper, glue, and some playdough while helping to develop creativity, hand-eye coordination, fine motor skills, and problem-solving abilities. Additionally, it encourages kids to think creatively, be imaginative, and express themselves in new ways. 
Learn More: STEAMsational
15. Grown Your Own Favorite Species of Plant
What better way to learn about plants than by growing your own? Encourage kids by giving them seeds, soil, and a pot to start with. Show them how to care for their plants and watch them grow with pride.
Learn More: KinderCare
16. Print-and-Go Resource for Science Unit
This detailed lesson plan features several fill-in-the-blank passages about plants. It's a fantastic way for kids to develop their reading comprehension skills while improving their scientific understanding.
Learn More: JLab
17. Plant Life Cycle Activity
Learning plant vocabulary helps kids understand nature, science, and the environment while knowledge of plants, flowers, and trees, and their functions while developing their language skills, observation, and curiosity.
Learn More: Around the Kampfire
18. Seeds and Other Plant Parts Worksheet
Germinating seeds is a blast for kids! They get to watch their very own plants grow from tiny seeds into big and beautiful plants. Plus, it teaches them about responsibility and gives them a sense of accomplishment. All you need is some soil, seeds, and a sunny spot. Just add water, wait for sprouts to appear, and bam! You're a green thumb pro!
Learn More: Around the Kampfire
19. Writing Resource On Plants
Learning to differentiate between plant parts and their needs helps kids understand the importance of plants and how to take care of them. By writing, they can organize their thoughts and retain the information better.
Learn More: Our English Class
20. Keep a Plant Journal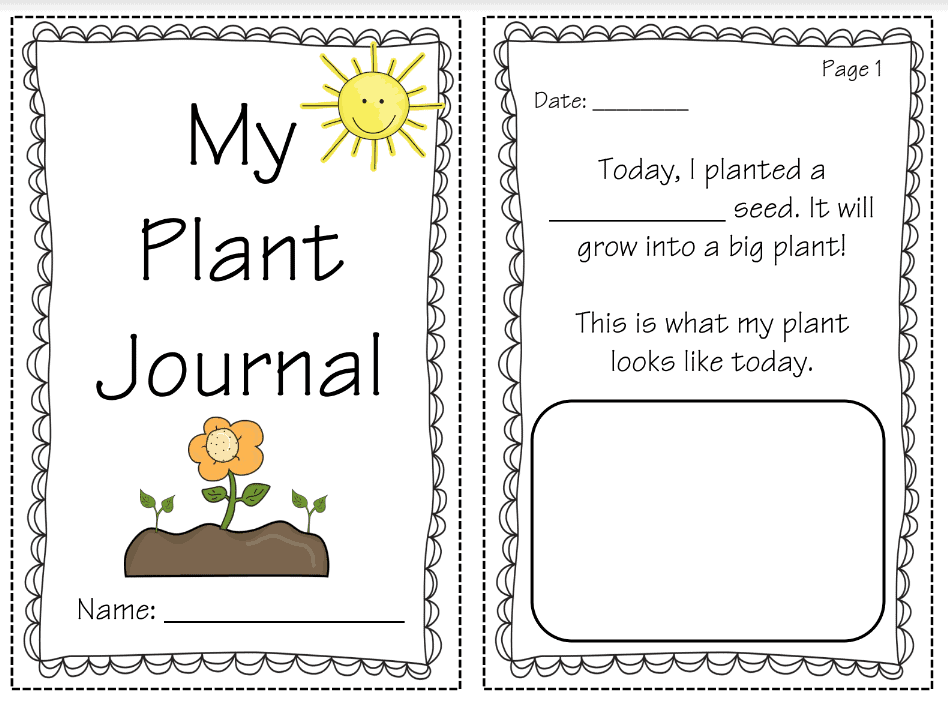 Keeping a plant journal helps kids learn about nature and improve their writing and drawing skills. It allows them to track their plant's growth, observe changes, and record important information.
Learn More: Teachery Tidbits
21. Plant Life Cycle and Parts Flipbook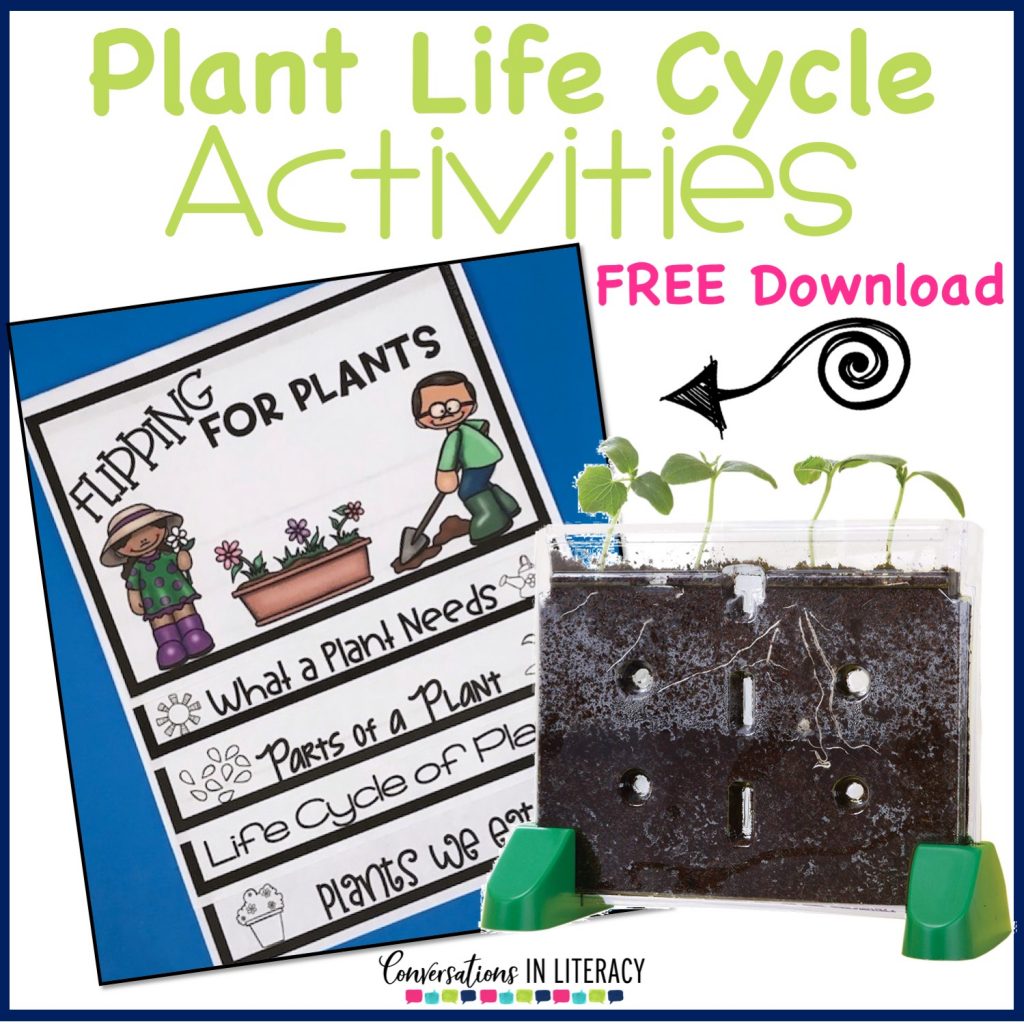 A plant needs and parts flip book is a fun way to learn about the essential components of a plant and how they all work together to ensure its survival. It's a hands-on way to visually understand the role of each part and how they contribute to the plant's growth and well-being. Plus, flipping through the pages is just plain old fun!
Learn More: Conversations in Literacy
22. Parts of a Plant Craft
Get creative and learn about plants with a tissue paper craft! This fun activity promotes fine motor skills and hand-eye coordination. Plus, kids will learn about the different parts of a plant and their functions while making a colorful, one-of-a-kind creation. So grab some glue, straws, and pipe cleaners, and get crafting!
Learn More: Kids Activities