Teaching philosophy can be intimidating, but it doesn't have to be! Providing an introduction to philosophy and planning fun activities can be a great way to get students interested in this topic. Some of the following activities can be done independently or in small groups, but all of them prompt learners to use their critical thinking abilities to explore complex ideas. Build their philosophy background with these engaging activities and helpful resources!
1. Philosopher Research
Students can learn more about philosophers with this activity. Students can conduct research about specific philosophers and these philosophy teachers. This is a great way to pull in nonfiction and internet resources. They can write what they learn about each person on this graphic organizer.
Learn More: Kids Konnect
2. Analyze Quotes
This is a helpful resource that can be used to dissect quotes from famous thinkers. Students can respond to these quotes by jotting down their own thoughts, ideas, opinions, and philosophical questions.
Learn More: Kids Konnect
3. Comic Strips Philosophy
Using this comic strip as inspiration, students are prompted to make a pictorial form of abstract philosophy. They can use a quote as a basis for creating a comic strip that would represent a specific thought.
Learn More: Tumblr
4. Philosophy Boxes
This is a great resource to get students to discuss questions about philosophy or to start building background knowledge on philosophy. This is a pre-designed printable that will spark discussion about philosophers and careful thinking.
Learn More: Teachers Pay Teachers
5. Agree or Disagree Activity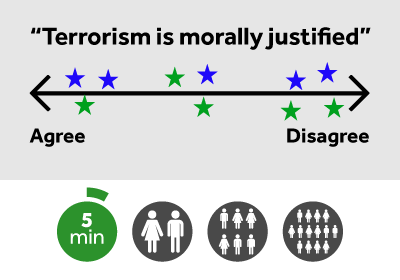 This activity encourages students to pause and think about why they have a specific opinion of something. Students are given a scenario and are asked if they agree or disagree. This would be great to use if you start a philosophy club!
Learn More: Teachers Pay Teachers
6. Picture Card Responses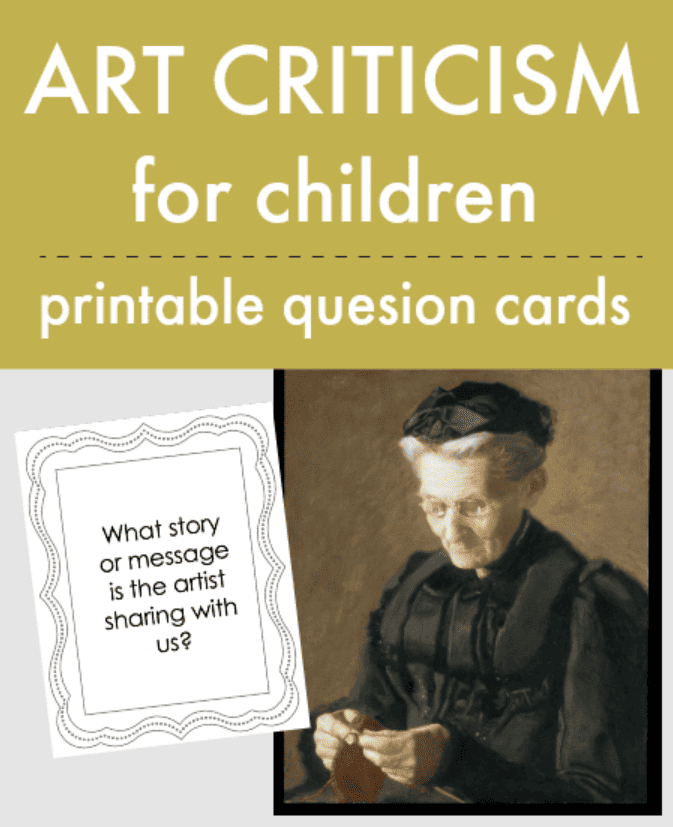 Printable cards with pictures and questions are a quick and easy resource to use. Elementary students often need the support of a picture clue so use these to inspire discussion and critical thinking.
Learn More: Nurture Store
7. Be the Philosopher
This activity is one that elementary school students will love! Let them research a philosopher and dress up as that person. They can pretend to be philosophers and share their life and political philosophies.
Learn More: Pinterest
8. Word Art
Students will enjoy the creative aspect of this assignment. Let them brainstorm words about a topic or philosopher. They can then input the words into a website to design a unique artwork. Then, they can use the artwork to spark discussion or write essays.
Learn More: Pinterest
9. Crossword Puzzles
Create your own or find a pre-made crossword puzzle about philosophy. You can use this as a review at the end of a unit or as an assessment throughout to see how well students understand the current content.
Learn More: WordMint
10. Question of the Day
Posting a question of the day is a good way to get students thinking and prompt them to share their own opinions. This is a good way to encourage written expression if these are done in a journal.
Learn More: Go Socratic Kids
11. Bucket Fillers
Bucket filling is the concept of filling another person with positive sentiments and kindness. This is great for getting students to think about others and things beyond themselves. This book would be good to include in building character within your students. Students can write notes to fill others' buckets.
Learn More: Walmart
12. Naughty-O-Meter
This is a scenario-based activity that will prompt students to search within to determine if they think something is right or wrong. Looking at a picture-based scenario, students will determine how naughty it is. They can use a rating scale to express how right or wrong things are.
Learn More: The Philosophy Man
13. Would You Rather Cards
These cards can be used to present two situations to the students. They can decide which one they would rather face. This is a great way to encourage independent thinking and expression, but it's important to follow up by asking students to explain why they feel the way they do.
Learn More: The Philosophy Man
14. Questions and Answers Activity
Part of being a good thinker is being able to draw conclusions, make inferences, and ask and answer questions. Use pictures or prompts to do this so students will be exposed to a variety of topics and can have the opportunity to respond in a variety of different ways.
Learn More: Saved You a Spot
15. Great Thinkers Biography Activity
Biography projects are a great way to help students learn about a specific person and to introduce them to a new topic. Have students complete a biography activity by making a model or creating a presentation of a philosopher.
Learn More: Saved You a Spot
16. Respectful Debates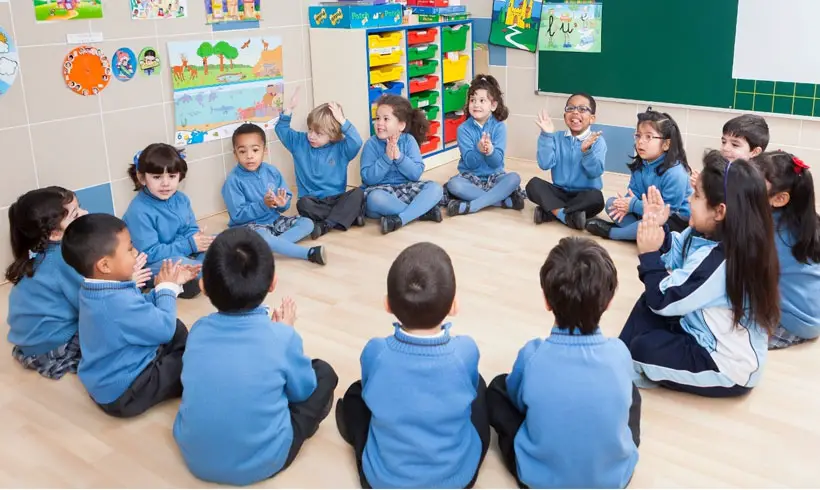 Facilitating a debate may be something better suited for older students, but younger students may enjoy it as well. Pick topics or questions that are age appropriate and have students debate about how they feel and why.
Learn More: Info Books
17. Philosophers Match Up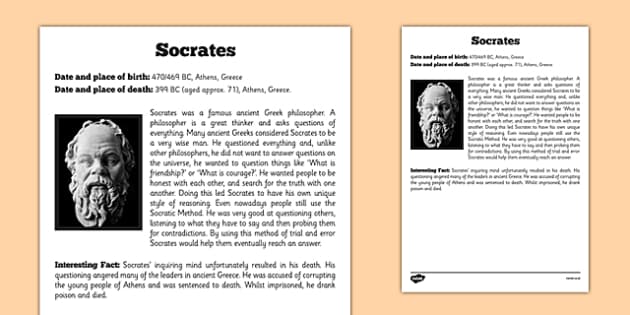 Have students learn more about individual philosophers by reading passages and books about them. Students can review them by matching the description with the picture of the philosopher.
Learn More: Twinkl
18. Philosophy Flashcards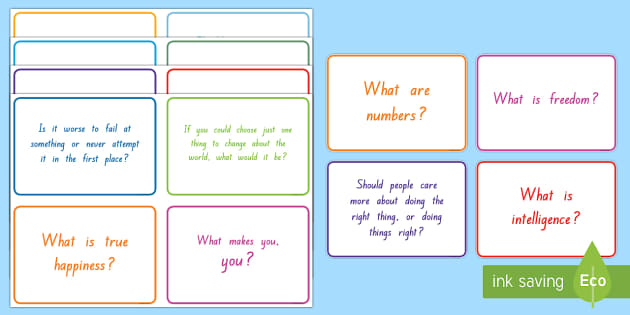 Philosophy flashcards are a great way to approach complex ideas. Use these cards to ask questions and encourage responses in writing or through discussions. These are great for homeschooling families or to be used in classrooms with small groups.
Learn More: Twinkl
19. Use Children's Books
Especially with younger students, using picture books to teach about philosophy can be a great way to get them engaged. Let them hear the story and use deductive reasoning to form their own opinions and share their thoughts. You could also have them share their thoughts through writing.
Learn More: Starts at Eight
20. Class Discussions
Round table open discussions are a great way to promote careful thinking and communication. Facilitate a discussion of ideas about different topics or use different scenarios to express their thoughts and opinions. Give them topics that will evoke critical or intuitive thinking.
Learn More: Thinking Space