Have a child learning to play the piano? Are you a piano teacher looking to switch up your repertoire? Want to add some piano-based activities to your classroom or daily routines? Then you are going to want to bookmark this site so you can keep these fun and inspiring piano activities on hand! The piano helps people, both kids and adults alike, boost their memory skills, increase dexterity and confidence, and decrease stress and anxiety.
1. Frog and Snake
Teach your student to become a piano ninja and learn the locations of all the notes on the piano as well as increase their speed. Students will start this fun music activity as the frog; playing all the notes you specify as the teacher, who is the snake, chases the student back down the keys.
Learn More: TopMusicCo
2. Trick or Treat Rhythm Game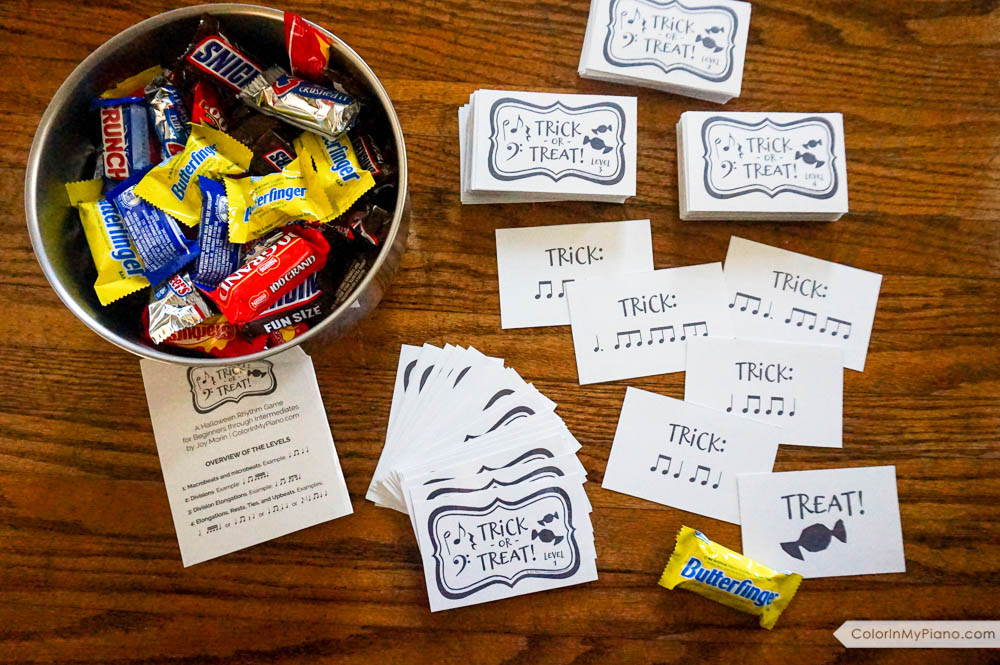 Have students practice rhythm using this fun deck of cards at the onset of regular lessons. Students will draw cards from the deck. "Trick" cards are for them to practice a predetermined rhythm printed on the card. Once a "treat" card is drawn from the deck they choose a candy and then practice is over for that session.
Learn More: Color in My Piano
3. Scrabble Piano Crossword Activity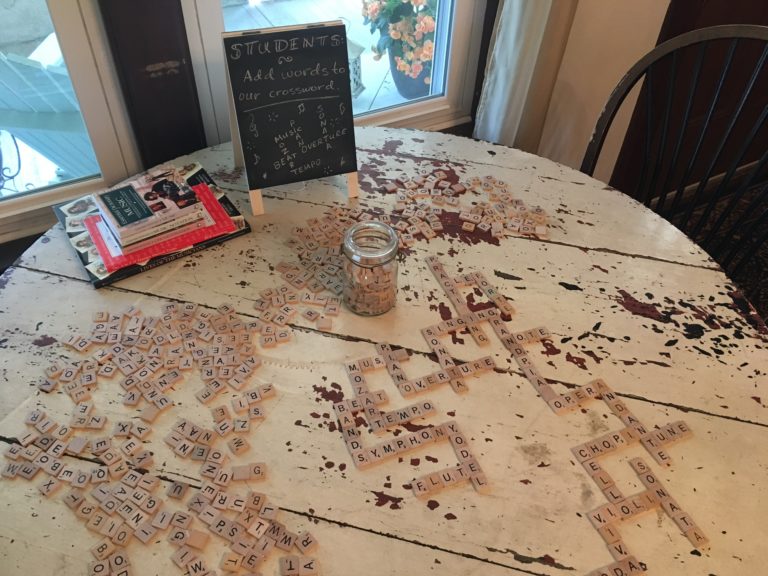 If you aren't giving private lessons, have students work together to learn the vocabulary words associated with playing the piano by using scrabble tiles.
Learn More: Color in My Piano
4. Rhythm Cup Tapping
Rhythm is incredibly important for any musical ability, and while many people are naturally rhythmically inclined, it is still a good idea to practice this skill explicitly to develop an amazing rhythm sense. Using cups, students tap out notes to practice syncopation and rhythm.
Learn More: Wendy Stevens
5. Music Note Flashcards
Prior to even touching a piano key, learning the correct notes is 100% necessary so students can make playing second nature without even thinking about it. These flashcards help them with the rote memorization of both notes and note names.
Learn More: Compose Create
6. Stinky Stockings Holiday Game
This piano lesson game idea will help students practice a variety of piano-related techniques and skills. The fun, holiday-themed game requires students to perform challenges, complete a task, or answer a question.
Learn More: Compose Create
7. Gamified Time Signatures
In this simple game, as students draw from a deck, they must pay careful attention to whether or not the time signature has changed. If it has and they are the first to call it, they keep the deck. If not, the other person steals the deck.
Learn More: Colorful Keys
8. Flowkey
Want to learn the piano but aren't sure if actual piano lessons are something you want to invest in? These digital lessons are perfect for beginner piano players!
Learn More: Flowkey
9. Black Key Bingo
When it comes to including a variety of activities, Black Key Bingo offers a familiar game to an unfamiliar concept for young students learning the basics of the piano. Bingo is a fun game that all youngsters know and will enjoy in this format.
Learn More: Alexas Piano Lessons
10. Fall Music Crossword
Teaching kids the notes for the piano can be tricky business, so why not use this tool for beginner piano students. Kids will have to fill in the crosswords using the notes in the order they're presented.
Learn More: Susan Paradis Piano
11. Fifteen Keys
Learning the many key signatures can be incredibly tedious and is often a point of frustration for students. Help them along by allowing them a little creative freedom and fun with this board game where they will answer riddles and move around the board learning the necessary key signatures.
Learn More: Susan Paradis Piano
12. Finger Numbers
Smaller kids and newbies to the piano will benefit from tracing their hands and numbering their fingers to memorize which fingers are which number and then be able to correlate that to the correct finger placement on the keys.
Learn More: Alexas Piano Lessons
13. Rhythm Builder
This fun piano teaching resource has students practice the various ways to build a rhythm using this puzzle-like game where they are given all of the notes played on the piano and match them to the time signature.
Learn More: Etsy
14. Landmark Puzzles
Reinforce learning notes in both clefs using these colorful and clever puzzles for students to match bass clef, treble clef, piano key, and notes on the staff.
Learn More: Etsy
15. Piano Music Go
This creative and interactive app provides more than just an awesome piano lesson. It is a fun, game-based way to learn the basics and get kids and adults interested in the instrument. Follow along with the digital keys in this fun piano game.
Learn More: Google Play Store
16. Play a Virtual Piano
Need to practice but nowhere near the ivory keys? Try this virtual method that you can take with you wherever you have the internet! This virtual keyboard works with any touchscreen tablet or computer and allows for practice (or play) on the go!
Learn More: Recursive Arts
17. Piano Match Game
Learning the keys on the piano can be tricky business. Add this fun matching card game to your toolbelt to help teach this necessary skill where students draw a game card and then use the matching card to learn the notes.
Learn More: Music Time Kid
18. Button Fingering
This is a fun and interactive way to help kids really get a feel for finger placement and numbering by using buttons stuck to the hands and keys.
Learn More: Pinterest
19. Musical Note Spoons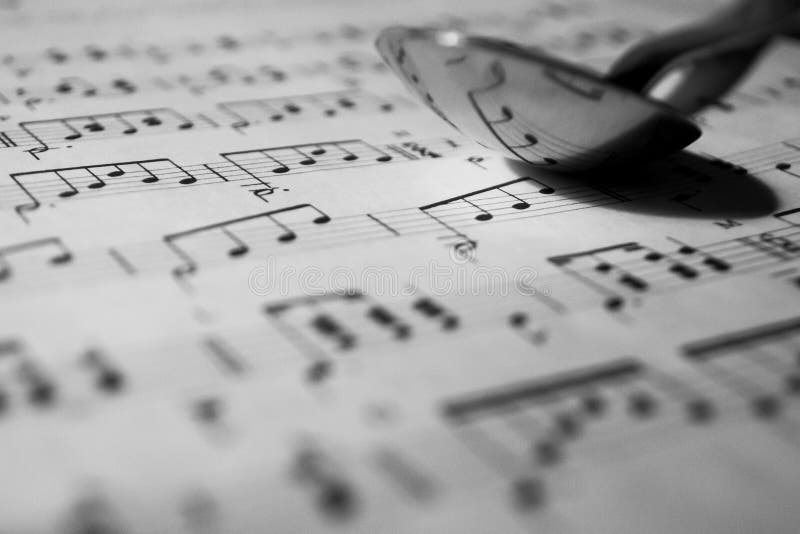 This fun matching game for piano lessons helps with students' ability to sight-read. Played similarly to the card game, "spoons", students will race to have three consecutive notes (for example: quarter note, quarter note, quarter note) and pick up a spoon before the other players can get it.
Learn More: PianoTels
20. Tempo Musical Chairs
Another skill necessary for piano players is the idea of the tempo or speed of the music being played. This fun takes on a classic game will help students identify and "feel" the tempo of a song as they race around playing musical chairs at the appropriate speeds.
Learn More: PianoTels
21. Music Theory Shopping Game
This fun piano theory game has teachers and students playing the store using musical rhythm as the currency. The "shopper" draws a card, evaluates the value of the rhythm, and then uses the value as the amount of money he/she has to spend.
Learn More: Making Music Fun
22. Piano Bump
A gameboard and dice make this skill-building game seem fun and easy. Little do students know, they will be practicing three different piano skills, keyboard, notes, and rhythms while attempting to fill their gameboard first.
Learn More: Making Music Fun
23. Finger Twister
Help students with their dexterity with this adorable twist on Twister! The bright colors make the game board cute, while the spinner and directions make the game a go-to for students to practice stretching and using their finger numbers.
Learn More: Colorful Keys