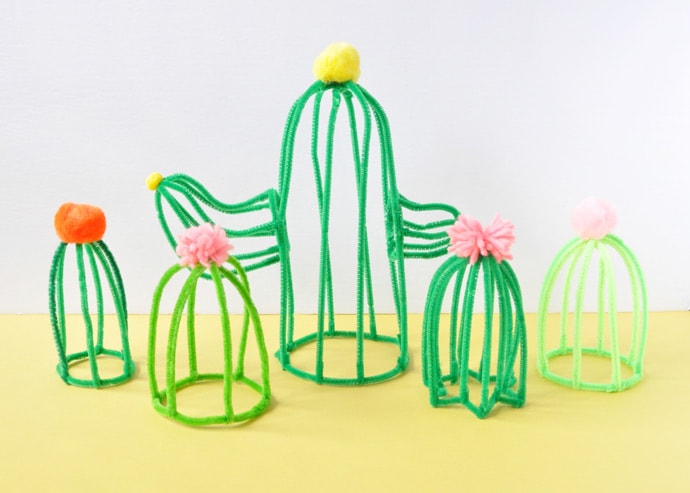 These cool cacti are a great craft to get students thinking about how structures work. Depending on how sturdy your pipe cleaners are, students will need to consider how best to shape their cacti to get them to stay standing.
Learn more: Handmade Charlotte
21. Pipe Cleaners and Paper Crab Craft
This super simple and fun craft is ideal for kids of any age. For younger students you can cut out all the shapes they will need, whereas you can leave the older students to figure it out for themselves.
Learn more: Easy Peasy and Fun
22. Egg Carton Whale Craft for Kids