Pizza is one of the most beloved and iconic foods around the globe. The shape, the variety of flavors, and the colors are all attractive features for little ones. Plus, pizza is simply delicious! You can harness your young child's love of pizza and turn it into an opportunity to play and learn together.
Here are our top twenty-three pizza activities for preschoolers!
1. Song: "I am a Pizza"
This is the perfect tune to get your little one familiar with all the popular pizza toppings. It tells the story of a pizza's journey, and there are a few twists and turns along the way!
Learn More: Gary Eisenberg
2. Bake a Pizza at Home
Gave a family baking night! This recipe is especially suited to little helpers in the kitchen, and the whole family will have a blast baking a pizza together with fresh-made pizza dough and homemade tomato sauce. It's also great practice for motor skills such as pouring and kneading.
Learn More: Thursday Night Pizza
3. Read-Aloud: "Secret Pizza Party"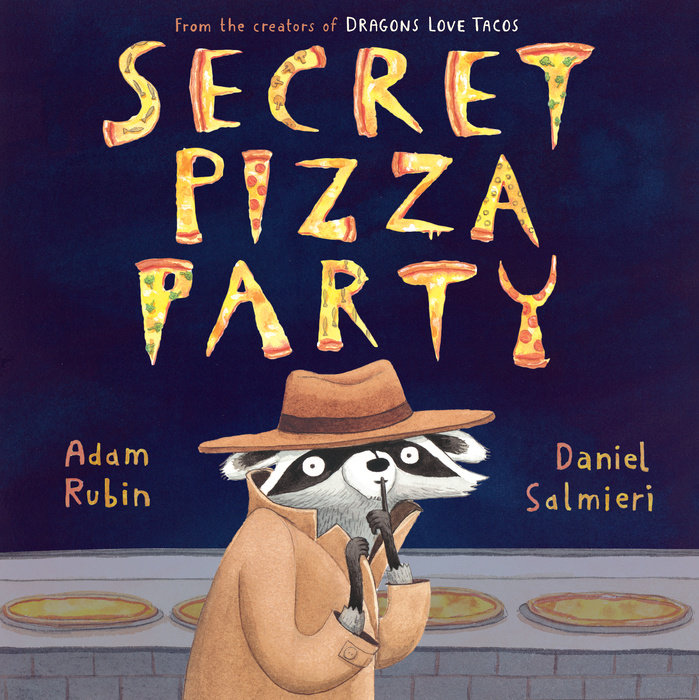 This picture book tells the story of a secret pizza party. What happens when a few friends decide that pizza is the best surprise? Let's see what fun we can have with our favorite food; read around with your little one to find out!
Learn More: Penguin Random House
4. Pizza Felt Counting Craft
This is a fun craft that yields several servings of fun activity! Once this cut-and-paste felt project is finished, your child will have a useful tool to practice counting, either with a grownup or on their own. The felt forms the basic crust and all the fun foods that go on top!
Learn More: Pinterest
5. Pizza Paper Plate Craft
If you don't have an oven handy, then a paper plate will do! Using the paper plate as the "crust" of the paper, have your child add all the Pizza toppings they like. They can cut pictures out of old magazines, draw their own, or even get creative with other topping mediums.
Learn More: Parenting Patch
6. Read-Aloud: "Pete's a Pizza!"
This is a classic children's book that focuses on the importance of play-based learning in the home, complete with a pizza chef and a boy who is a pizza. It's also a great "recipe" for fun and games for your own young kids. Let this picture book inspire your imagination, and your whole family can be pizzas!
Learn More: Amazon
7. Pizza Counting Game
This activity is a great way to practice counting while also making a play pizza. Each slice features a different number, and the goal is to count all the pizza toppings and match them with the correct number. It's a fun tool for reinforcing counting and number recognition skill levels.
Learn More: 123 Homeschool 4 Me
8. Pizza and Pasta Sensory Bin
With some dry pasta and pizza accessories, you can set up a sensory Play Bin that will inspire your little chefs. It's especially beneficial for little ones who are working on motor skills such as grasping, pouring, shaking, and stirring. Plus, you probably have most of the materials on hand already!
Learn More: Pinterest
9. Play Pizzeria Order Form
Have you ever thought of opening a pretend pizza shop at home? With this printable version of a menu and order form, you can! It's great for practicing conversation skills and careful listening. It's also a useful tool for practice exchanges in a second language in the classroom or at home — I mean, in your pretend pizza shop.
Learn More: Over the Big Moon
10. Printable Play Pizza Box
Once you've made a perfect pizza (from paper or play dough, in your pretend pizza shop), you're going to need a box to deliver it in! You'd need a larger version for a real pizza, but this one is great for playtime. Simply print this template on construction paper and fold it according to the instructions. Viola! Your pizza is ready for delivery!
Learn More: Pinterest
11. Read-Aloud: "Pizza at Sally's"
This picture book is a fun celebration of the pizza creative process. It follows the story of Sally, who wants to make great pizza for her guests. Can everyone work together to make the best pizza ever? Read along with your little one to find out!
Learn More: Google Books
12. Roll and Top Pizza Game
All you need is a set of dice and this guide to have fun counting and placing your favorite toppings in this pizza-themed board game. The premise is a Basic Top-Your-Own Pizza, and you can also play with colors and shapes as your young child learns and practices these counting and identification tasks.
Learn More: More Excellent Me
13. Pizza Letter Matching Activity
This is a "delicious" way to introduce and reinforce letter recognition with your preschooler. Each topping has a letter, and the child should patch the piece with the correct letter on the pizza crust base. It's a fun way to facilitate a pizza-themed learning time!
Learn more: Tot Schooling
14. Pizza Count and Clip Cards
With these free printable challenge cards, you can get your young child counting in no time! The fun pizza theme is a great way to incorporate everyday food items into the learning process to help the concept really stick. This is a fun way to challenge students with their counting and language skills.
Learn More: Fluffy Tots
15. Worksheet: "How to Make a Pizza"
This worksheet is great for teaching process thinking and the imperative tense. It will also get kids thinking in terms of solid problem-solving and thinking ahead to the next step. This is a lifelong skill that will contribute to better communication as the child grows and develops.
Learn More: Lesson Planet
16. Read-Aloud: "Pete the Cat and the Perfect Pizza Party"
Everyone's favorite black cat with red sneakers is ready to have some pizza! He'll have to navigate the baking process and make sure his guests feel welcome in order to pull off the perfect pizza party. It's all that and a layer of cheese!
Learn More: Google Books
17. Make Your Own Pizza Shop
Kids can use their imaginations and real-life experience to set up a pizzeria in the home. Have them take the orders and prepare the pizzas with paper, play dough, or any other materials you have around the house. This will give the curious child plenty to play with and explore in their new "pizza shop."
Learn More: Confetti Crate
18. Read-Aloud: "Curious George and the Pizza Party"
George is a good monkey, and this time he's curious about pizza! Here, he learns how pizza is made, although he does have a few funny mishaps along the way. He learns the secrets of homemade sauce and spends a perfect time with his pals — and some pizza, of course!
Learn More: Story Time with Muslima
19. Play Dough Pizza Activity
Play dough is the perfect material for making pretend pizzas! With this detailed guide, you can make all kinds of crusts and pizza toppings. Plus, the activities are easy to differentiate for kids with different skill and understanding levels. You can make the pizza creative for a fun pizza day celebration!
Learn More: Learning Puddles
20. Popsicle Stick Pizza Craft
A Popsicle Stick forms the crust of these durable paper pizza craft slices. Kids can have a perfect time as they decorate their slices with drawings or cutouts of their favorite toppings, and then put all the slices together to make a unique and delicious pizza pie!
Learn More: Glued to My Crafts Blog
21. Read-Aloud: "Little Nino's Pizzeria"
This picture book follows the joys and difficulties of a family business, complete with tomato sauce and grated cheese. It also looks at how strong family bonds — and turning a chore into bonding time — can help us through tough times, all while focusing on some delicious pizza.
Learn More: Amazon
22. Sensory Play with Flour
Flour is the key ingredient for any pizza crust, and it's also a great sensory Play material. Simply spread some flour over a surface and offer some tools and toys to play around with. Or, encourage your kids to dig right in with their hands!
Learn More: Pocket of Preschool
23. Pizza Toppings Graphing Activity
Children can practice asking questions, recording answers, and counting with this worksheet. It's also a great way to use pizza to introduce charts and graphs to young learners in math class. The original version of this worksheet is better for young elementary students, although you can revert back to basic counting skills according to the level of your own kids.
Learn More: Pinterest