Let's run through a couple of plant activities for preschool learners. Kids get really excited to cause a mess outdoors, so let's channel that energy into activities that'll help them learn more about different plants. Build their confidence with these activities and allow them to learn where some of their food and other products come from.
1. Cactus Playdough
Playdough is a preschool staple. Get the kids to mold their different types of playdough into cactus plants. This is a great way to familiarize themselves with a unique plant as well as improve their motor skills. Watch a simple guide to molding a cactus in class.
Learn more: Just FUNtastic
2. Bean Planting
Let the kids get their hands dirty with hands-on plant activities like this. Gather a few different bean seeds, a bucket of water, and a container of dirt. Have each learner fill a cup with dirt and plant their seed before watering.
Learn more: British Council Learn English Kids
3. Flower Stenciling
Improve the kids fine motor skills by getting them a stencil with a variety of flower templates, and some paint to create some beautiful flowers. For more variety let them create different colors of flowers to proudly display around the classroom like here.
Learn more: Sofie TV
4. Plant Coloring
Help your kids broaden their knowledge and vocabulary of different plants and a variety of flowers by painting different types of plants and plant shapes. Some colorful picture books could come in handy to guide them as to what to paint. Dole out paint and paper and let their creativity fly high with this activity.
Learn more: Creatuful Kids
5. Tracing Flowers
Tracing and painting are classic plant activities for preschoolers and simple art ideas! Get their tracing books out or print some templates and have the learners trace out different plants/flowers.
Learn more: Olivia Loves Art
6. Plant Drawing
Take things up a notch and have your students draw their favourite flowers from scratch. Let them draw different types of flowers. You just need:
A pencil
Papers/drawing books
Erasers
You could teach them to draw adorable name flowers and display them in class.
Learn more: Kuch Sikho
7. Seed Strip Class
Gardening activities for preschoolers require loads of patience and skill. To make planting easier, make seed strips with the kids. Get your bean, corn, or grass seeds, toilet paper, and glue, and make some strips. Glue the seeds along a strip of tissue and let them dry before planting.
Learn more: Gardens that Matter
8. Flower Picking
Take your preschoolers to the community garden for this simple gardening activity. Give them different baskets and have them pick flowers to exchange with each other. Teach them more about giving and being kind.
Learn more: The Man Family
9. School Drama
Put on a play with each student as different plants/flowers. Kids can wear adorable matching flower costumes to make for a colorful play. Use recycled materials for this play as well as basic materials like picked flowers, crunchy leaves, and many other simple art materials.
Learn more: Nisha's Handwriting Class
10. DIY Planter box
As far as hands-on plant activities go, here's one that is simple, but requires a lot of supervision. The kids could help put together a simple planter box for indoor gardening. Get some:
Get the kids to help with smaller tasks and plant different types of plants in there after.
Learn more: Mitre 10 New Zealand
11. Scavenger Hunt
Want a plant theme activity that gets preschoolers to run around? Put together a scavenger hunt for them to pick different plants and seeds in the garden. Reward the people that find the most items!
Learn more: Shaila's Food Safari with Kids Fun
12. Circle Time
Get your circle time planner out, and plan conversations about plants and basics of plant care. During circle time children expand their knowledge in a more fun setting than just by sitting at their regular desks.
Learn more: Play to Learn Preschool
13. Kids Bingo Game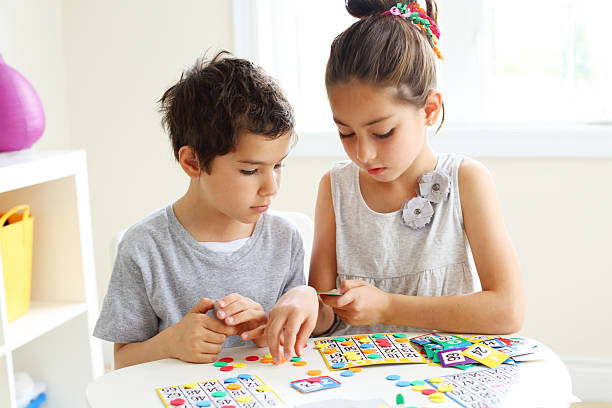 BINGO- A fun and exciting way to learn more about their favorite flowers and plants. Print out a couple of bingo templates for kids with different types of questions like this. This activity easily expands their vocabulary whilst relying on visual cues.
Learn more: The Artisan Life
14. Plant Labelling
Group the kids with matching flower/ plant names and have them either draw or create a plant/flower and label the parts accordingly. This engaging activity for preschoolers will help them form mental connections and improve their vocabulary.
Learn more: Make Me Genius
15. DIY Tissue Flower
Making a flower toy with your preschoolers helps develop their fine motor skills. This is a very simple craft to make and all it takes is some folding and cutting. All you need to make your toy is:
Tissue paper
Scissors
Craft wire
Paint (Optional)
Learn more: Sarita Singh
16. 20 Questions
20 Questions is a classic game, with which your preschoolers can learn more about plants. Select a student and have them think up a plant/ plant part and not tell anyone. The other kids guess what their word is. This fruit and vegetable edition is fun and your preschoolers will have a ball playing it!
Learn more: Triple S Games
17. Show and Tell
Kids bring in different types of veggies/fruits to class to show their classmates. Each child has a stipulated amount of time to say all they can about the fruit/veggie and everyone applauds when they're done to encourage them. They learn all about different plants from each other and it's engaging.
Learn more: Pupilship
18. DIY Farm Assembling
Bring in a miniature farm set for the kids to familiarize themselves with a farm and its parts. Have each child take part in assembling parts of the toy. If they get stuck, you can step in to help.
Learn more: Rackhamb Productions
19. Salad Tutorial
Get your class to join you in making a salad. Allow them to help with smaller tasks and observe you as well. This is a great way to show them how plants turn into food. Just gather your ingredients in a bowl, and get started.
Learn more: Just Kidding
20. Plant Trivia
Give your preschooler a few simple plant trivia and have the learners recite them back to you. You can do this from time to time, so they can retain more information about plants. Here's an example.
Learn more: Free School
21. Seed Counting
For some math fun, gather different types of seeds for your preschooler to count. You can get corn, bean seeds, and others for this activity. You may get bigger seeds so they can count them easily. Let them count the seeds and confirm their answers with you.
Learn more: Priscilla De Matta
22. Leaf Printing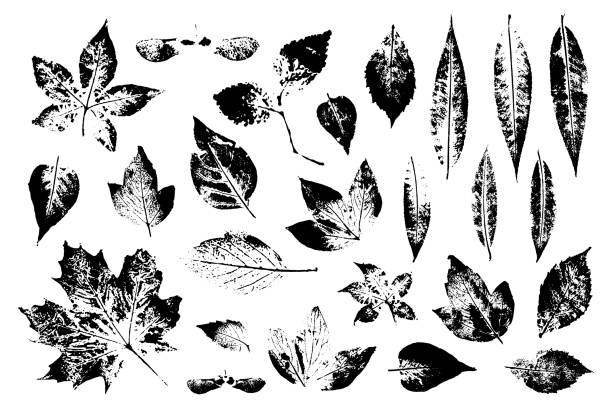 This is a classic preschool activity. All you need for this activity is:
The kids paint the leaf and stamp it onto a piece of paper. The imprint left behind is a beautiful work of art. It's simple, doesn't take a lot of time and it's fun!
23. Indoor Gardening
Most preschoolers love to play with dirt. If you don't want them playing outside for long on a farm, you could create your very own indoor garden. Get a couple of containers, water, and several seeds. Assign different groups of students to a plot each, and then have them supervise the growth of the plants like here.
Learn more: Fun Science
24. Colorful Mosaic
Guide your preschool class through making beautiful artwork of their own. Draw a large image of a plant. The kids simply use cut-out pieces of paper to create the mosaic art. They'll need:
Scissors
Markers
Glue Stick
Construction paper
Learn more: Lake County YMCA
25. Leaf Garland Decoration
The kids can make this decoration simply by cutting out pieces of construction paper in the shape of different types of leaves. Then they'll glue some glitter onto the paper. Once dry, they can cut holes in the paper and run a piece of wool through the leaves to string the leaf garland together.
All you need is:
Rope/Wool
Construction paper
Glitter(optional)
Glue
Learn more: Tea Time Monkeys
26. DIY Sunflower
Help the kids make a pretty sunflower to display at home. Fold the cardboard into a triangle and draw a flower pattern on it. Cut out the flower pattern and spread the cardboard. Glue your brown paper cutouts into the middle and admire your beautiful flower.
Learn more: Tripta
27. Flower Pinwheel
Guide your preschoolers through making a pinwheel they can blow on for fun. It's a great way to engage the kids and provides them with a toy upon completion. You simply need:
Colored sheet of paper
Glue
Pin
Cardboard stick
Cut some cardboard into a kite shape and fold. Cut up a little piece of paper and glue it onto the center of the cardboard. Pin the paper to the cardboard and add the cardboard stick.
Learn more: Make Easy Crafts
28. Flower Hopscotch
This is a great active game for your preschoolers to play. Set down the flower hopscotch template on the floor and have them jump the flowers in order and score points. This is a great way to improve their fine motor skills.
Learn more: Together Track