Playdough isn't only for kids to play with. Older learners can use this versatile substance to illustrate something more intricate like the structure of a cell.
Learn more: Angellic Scallywags
Let the little ones create balls of dough of varying sizes and add a little stick to the top to create apples. They should then sort the apples from largest to smallest and stack them on top of each other to create an apple tower.
Learn more: Inspiration Laboratories
25. Playdough Animal Mats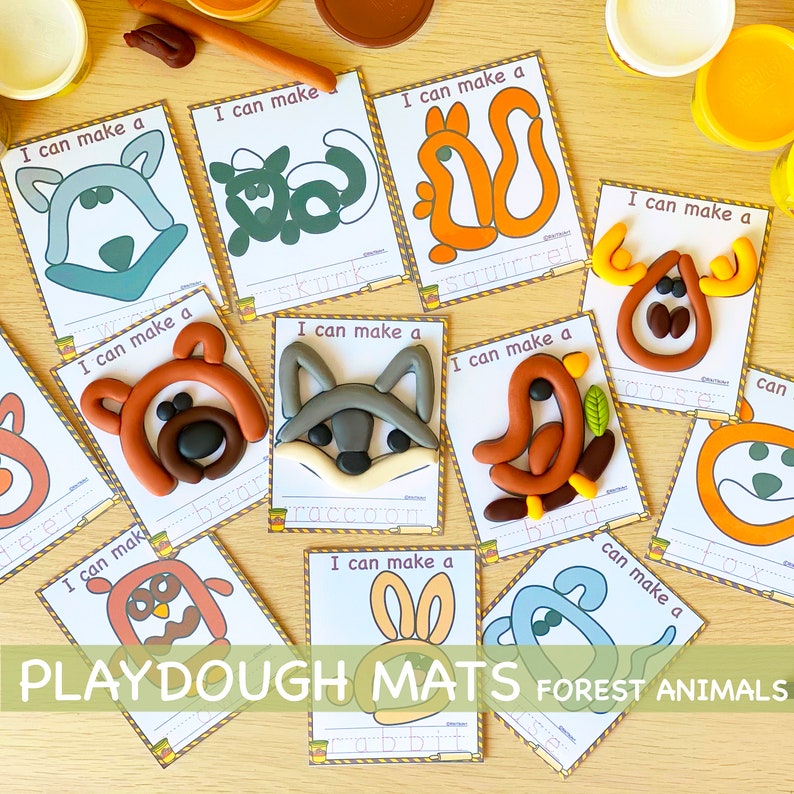 Using dough mats is a great exercise to work on a child's motor skills as they carefully place the clay on the card. They must also use their sense of touch to determine if their playdough snakes are of uniform thickness to fit onto the cards.
Learn more: Etsy