We all have days where nothing seems to go right. As adults, most of us have learned how to cope and overcome those times. For children experiencing setbacks and disappointment for perhaps the first time in their lives, it's important that we help them develop strategies for problem-solving in response to life's obstacles. Check out this list of amazing ideas for promoting positivity by teaching concepts like perseverance, a growth mindset, and confidence in your elementary classroom!
1. Story Starters
If ever your students are struggling with perfectionism, or your classroom is plagued by a thousand "I can't's" a day, pull out one of these stories for a read-aloud! Beautiful Oops is my personal favorite- it teaches children that mistakes are just an opportunity to create something even more special!
Learn More: Heart and Mind Teaching
2. Cozy Classrooms
Children spend eight hours a day in school; would you want to work in a place that was uncomfortable or where you had no control? Making the learning environment feel comfortable for your students, with cozy elements like soft lighting, rugs, etc., creates a homey atmosphere for a happier class!
Learn More: Dancing through the Rain
3. Model It
Children notice more than we expect. One of the best ways to inspire a positive attitude in your child is to model positivity yourself! This includes speaking kindly about yourself and others, accepting your mistakes, and noting that setbacks lead to new opportunities! Make sure to model appropriate language when they're nearby!
Learn More: The Pragmatic Parent
4. Eliminating "But"
This three-letter word is small but powerful. A simple "but" after positive talk can negate all the good energy. Work to eliminate "but" from your vocabulary! Instead of saying, "I made a great painting, but I smeared it a little over here," encourage children to stop before the "but".
Learn More: Extremely Good Parenting
5. Encouraging Words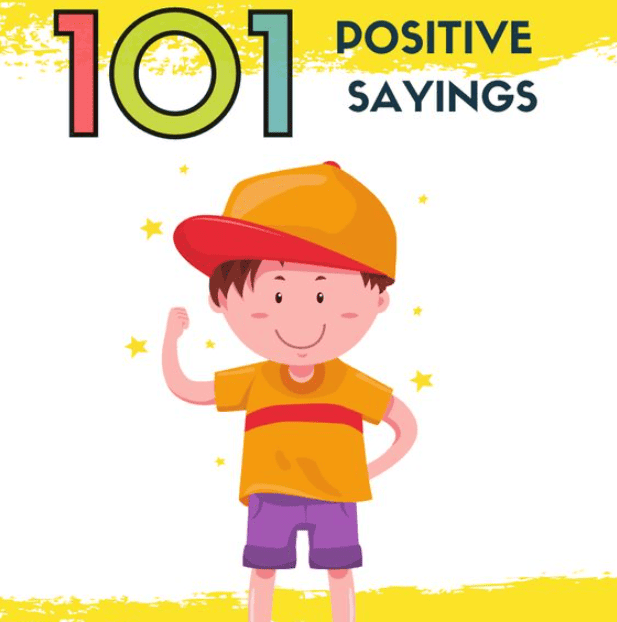 Bring a little variety to your words of affirmation by using this list of positive sayings! Print this free poster to affix in a high-traffic space so that you always have something positive to say to your little ones, even on the toughest of days.
Learn More: Mindfulmazing
6. Positive Affirmations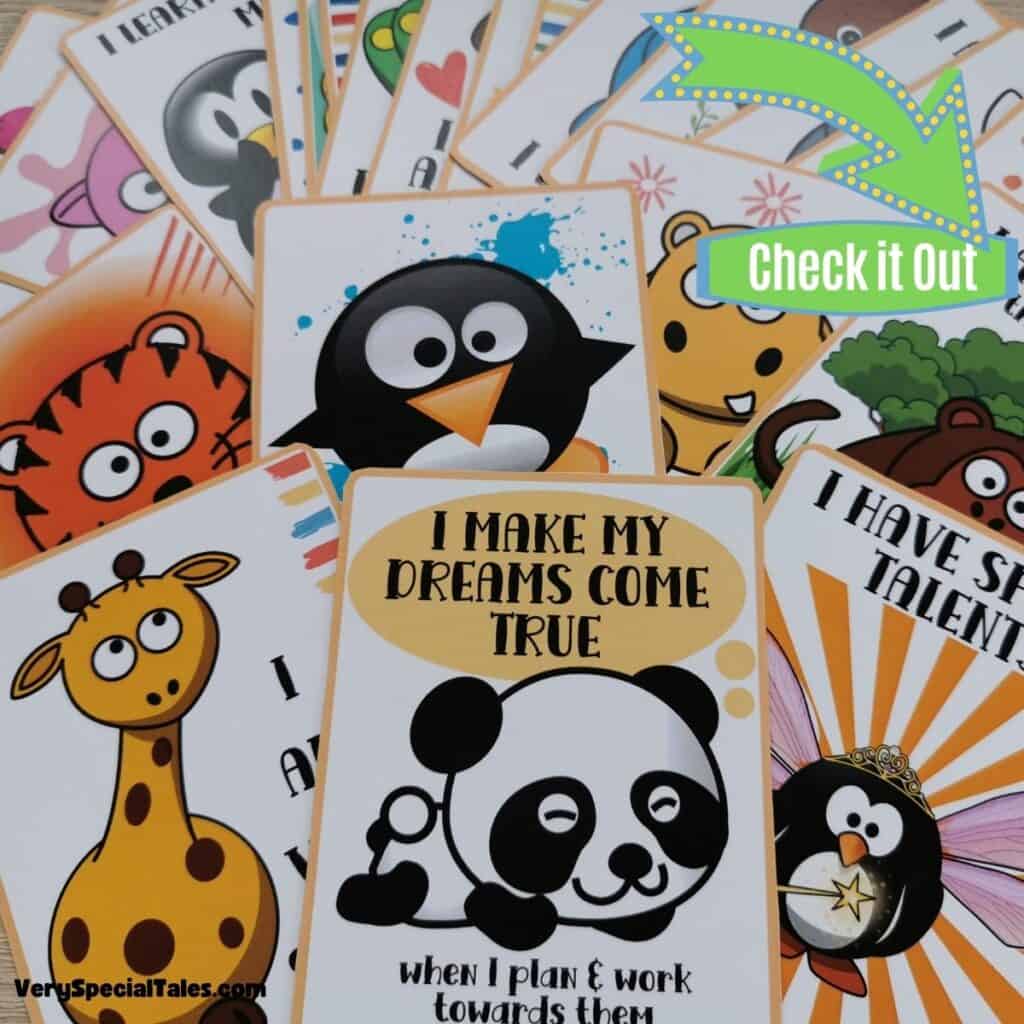 Handwritten notes with positive affirmations are a great way for parents and teachers to uplift the children in they adore. Tuck them away in their lunchboxes or backpacks for a loving surprise! When children hear that they are noticed and important, they begin to believe those things about themselves.
Learn More: Very Special Tales
7. TED Talks
Older students will enjoy listening to these motivating TED Talks from experts and children like them! Use them as a jumping-off point for positive thinking exercises regarding topics of determination and self-worth. They can write their impressions in journals or share them with the whole group!
Learn More: Childhood 101
8. Compliment Circles
Compliment circles are great positive thinking exercises for the whole group. Students simply share a compliment with a classmate. Once someone has received a compliment, they cross their legs to show they've received one and ensure everyone gets a turn. Try providing compliment starters at first!
Learn More: Paige Bessick
9. What Others See in Me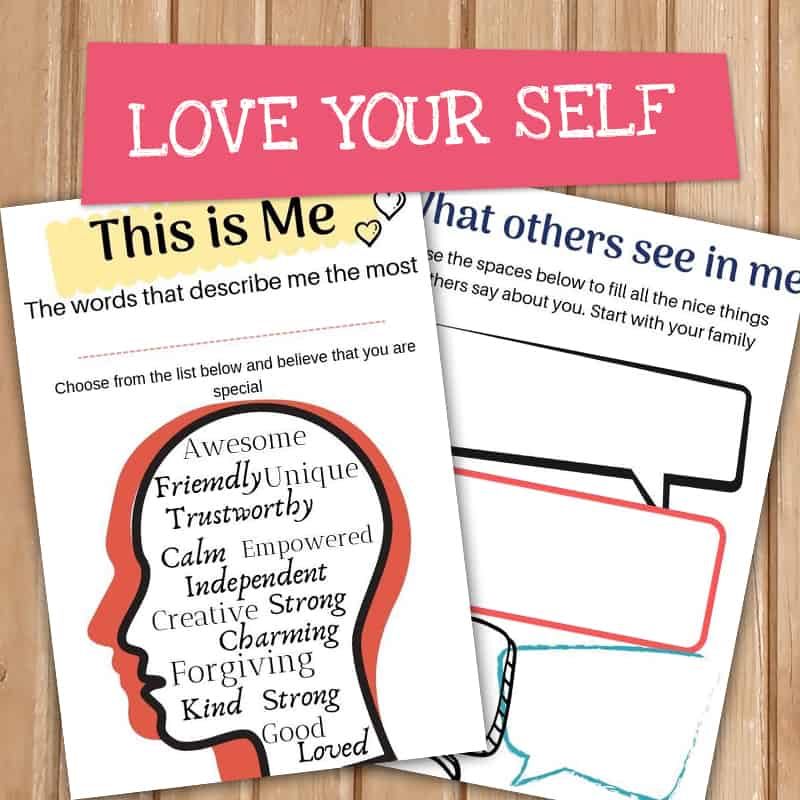 Compliments, or someone just noticed that you worked hard at something, can make your whole day! The same goes for our students. Challenge students to record every positive thing said to them throughout the day to practice recognizing and accepting praise!
Learn More: Kids N Clicks
10. Thought Filter
A great positive thinking exercise to practice with your students is the strategy of a "thought filter". Empower students by showing them that they have the power to filter their negative thoughts and replace them with positive thoughts, words, and actions. This is perfect for school guidance lessons or your SEL curriculum.
Learn More: School Yard
11. Tough Questions
This cute set of discussion cards is an excellent resource to pull out for transition times or at morning meetings. You can have students answer aloud in turns, write their responses anonymously on sticky notes, or record their responses in a "positive thinking journal" to reflect on when tough times arise.
Learn More: Smitten with First
12. Growth Mindset Coloring Pages
Framing positivity as having a "growth mindset" is a great way to make positive thinking skills accessible to little learners. Use these coloring books to teach children about growth mindset language! The positive messages on the coloring pages, and in the mini-book, will help children practice future-focused positive thinking strategies.
Learn More: Rock Your Homeschool
13. Collaborative Poster
Integrate the concept of having a growth mindset into your arts and writing lesson plans with these collaborative posters! Each child contributes a piece of the overall poster by answering a prompt regarding growth mindsets. Hang it in the hallway to inspire passersby!
Learn More: Danielle Knight TPT
14. Power of Yet
The lovely story of Giraffe's Can't Dance introduces a silly but poignant example of the power of positive thinking skills and having a growth mindset. After reading the story about the giraffe who shirks negative attitudes about his dance skills, have children brainstorm things that cannot yet do, but will master someday!
Learn More: Brown Bag Teacher
15. Brain Science
This activity for middle school students includes a ton of exercises to demonstrate how they can grow from having fixed mindsets to a growth mindset! The resources show students the power of dedication can help everyone's brains to grow and reach new heights.
Learn More: Mrs. Winter's Bliss
16. Train Your Brain
Help solidify the basics of growth mindset thinking to kids with these excellent printables! My favorite is this brain activity, where children have to determine which phrases embody having a growth mindset. Worksheets like this are a great way to assess student understanding after your positive thinking lessons.
Learn More: Smitten with First
17. Cootie Catcher
The cootie-catcher: a classic elementary school creation. Did you know that they are also perfect for positive self-talk activities? In the very center, write discussion prompts that require children to share about things like their unique gifts, a dream they have for themselves, or ways to show courage!
Learn More: Rock Your Homeschool
18. Teaching Perseverance
You can use this fun llama video to teach children how to persevere as they face challenges in their daily lives. After watching, practice positive thinking skills like celebrating the little "wins" or positive self-talk, then follow up with a partner challenge to test their new skills!
Learn More: Counselor Keri
19. Rosie's Glasses
Rosie's Glasses is an incredible story about a girl who finds a pair of magical glasses that help her see beauty on a bad day. After reading, have students practice looking for the silver lining! Give them each a pair of glasses to help them harness the power of optimism!
Learn More: Tejeda's Tots
20. The Dot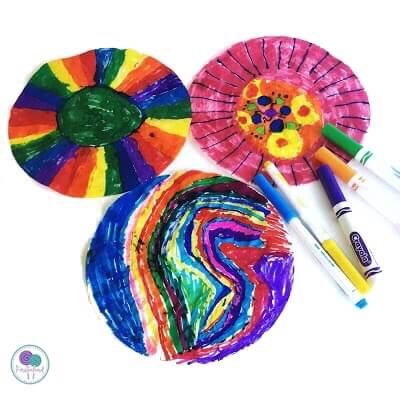 The Dot is a beautiful book about a child who struggles to keep her outlook positive when confronted with "failure" in art class. A supportive teacher encourages her to see the beauty in her work! After reading, let students make their own creations to remind them of the power of having a positive outlook!
Learn More: Firstie Land
21. Ishi
Another book recommendation for confronting bad attitudes is ishi. In Japanese, the term can mean "wish" or "intention." The story has excellent strategies to help with negativity, with feelings illustrated by some adorable little stones. After reading, have your students create their own rock friend as a reminder of the lessons learned!
Learn More: Create Dream Explore
22. Baditude
Baditude is a cute story about a child who has a "baditude" (bad attitude). Use this book as a lead-in for SEL activities like sorting examples of positive and negative attitudes; matching up positive and negative responses to the same scenarios, or making drawings of different ways of responding to a situation.
Learn More: The Responsive Counselor
23. STEM Challenges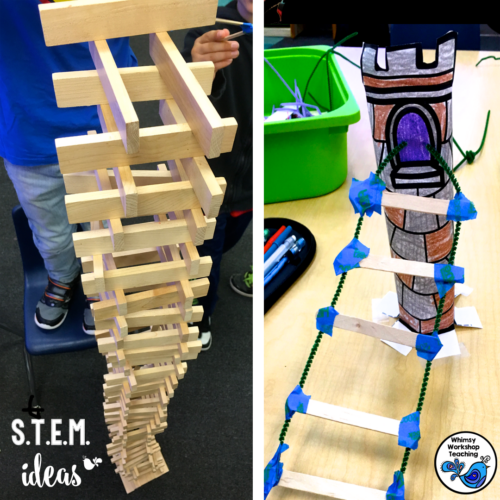 STEM challenges always serve as a perfect opportunity to talk and encourage students to maintain a positive mindset and practice interrupting negative thinking patterns. As they work through tasks, children will have to use problem-solving skills, confront mistakes, and persevere; all of which take a positive attitude!
Learn More: Whimsy Workshop Teaching
24. Partner Plays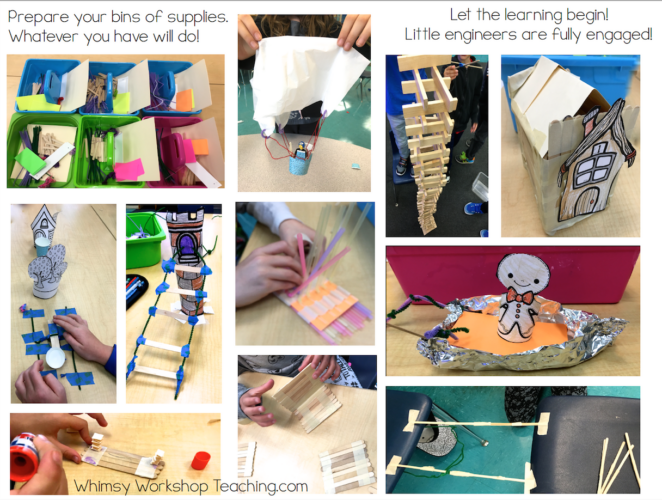 Partner plays are a great way to model how to tap into your positive thinking toolkit and reframe negative thoughts. The characters in the fairy-tale-turned-STEM-challenge scripts use growth mindset language as they discuss ways to overcome certain problems. Use them as a way to integrate reading with developing positive thinking skills.
Learn More: Whimsy Workshop Teaching
25. The "Instead Of…" List
During a difficult time, it can be hard for students (or anyone, really!) to turn negative thoughts into positive ones. During a peaceful time in your classroom, have students come up with negative thoughts and their alternatives to put on a poster for children to use when they may not be feeling so optimistic!
Learn More: One-Time Through