Are you looking for new and exciting ways to engage your students after they've finished reading a storybook? Look no further! We've compiled a list of 24 post-reading activities and projects sure to spark creativity and deepen understanding of the material. From creating artwork inspired by the book to writing quiz questions for review games, these ideas will make reading more fun for your students and help them retain and apply what they've learned.
1. Write a Nonfiction Topic News Report
Boxes and lines are easily transformed into fun writing with a simple template. Students can summarize almost any topic or story with a newspaper graphic organizer. Newspapers are a great way to blend reading and writing standards.
Learn More: Deceptively Educational
2. Comprehension Book Walk
This is a fun active learning activity to provide your students with a pre-reading or post-reading review of a new text. Short passages or questions, combined with images from the text, are placed on a path for students to visit to analyze and respond to the text.
Learn More: Teach Starter
3. Storytelling Using Puppet Pals
Puppet Pals is an adorable app that allows students to participate in storytelling using digital graphics and scenes. They can manipulate figures, make connections between ideas, and provide voiceovers to create a fun video retelling. This one is a huge hit with younger students.
Learn More: Teaches Third in Georgia
4. Play with a Book Reflection Beach Ball
Grab a beach ball and a permanent marker and make an exciting post-reading classroom tool. Students will toss the ball around to spark discussion and answer the question beneath their right thumb. This is a great way to embed higher-order thinking skills into your lessons.
Learn More: Teach Starter
5. Creative DIY Reading Journal
This reading response journal is a great way to have students summarize and internalize what happens in a story. You could use index cards for students to write and rate their reading and then draw pictures showing different story elements. A simpler and less expensive option is to use notebook paper inside a three-prong folder.
Learn More: Playful Notes
6. Socratic Seminar Soccer
Like the beach ball idea, the Socratic Soccer ball activity is a great way to spark discussion with older students. A cheap soccer ball and some discussion-sparking questions are all you need to spice up a Socratic seminar session.
Learn More: Building Book Love
7. Post-Reading Sticky Note Sorts
Sticky notes are a versatile tool that can be used for post-reading activities. This idea has students sorting sticky notes onto chart paper to analyze characters in a book. This strategy makes it easy to see if your students comprehend a text.
Learn More: Instagram
8. Shift the Point of View for Riveting Written Responses
This idea is one you should definitely bookmark! Have students retell a story or a chapter of a story from a different point of view. This idea has students looking at one chapter in a text and writing from the perspective of characters at that moment. Even younger writers can produce an amazing point-of-view shift when working with the right text or topic.
Learn More: Teaches Third in Georgia
9. Break Out the Art Supplies for a Book-Based Art Project
Art is always a great post-reading activity! Crayons, watercolor, and other mediums make great post-reading projects combined with written summaries, retells, and writing prompts. The best part about these is what they become when put on display! Wouldn't this be a beautiful bulletin board?
Learn More: Teach Starter
10. Build an Independent Reading Bulletin Board
Craft a fun bulletin board for your classroom or school library as a post-reading exercise. Have your students write book reviews on their independent reading books, and share the love of reading with everyone! These fun mugs are such a neat way for students to "spill the tea" on the books they love most.
Learn More: Instagram
11. Student- Created Board Games with Comprehension Questions
What a fun activity! Provide your learners with some poster board, sticky notes, and other basic supplies, and have them create a board game! Students can create their own boards and rules, then write questions and answers on index cards for gameplay. This is an easy way to bring something crafty and fun into your classroom.
Learn More: Instagram
12. Use Sticky Notes to Build Interactive Graphic Organizers
The humble sticky note rides again! Using a board or section of butcher paper, students can easily use sticky notes to create a visual plot diagram or discussion board. We love the use of color coding the sticky notes to help readers visualize the different parts of a story.
Learn More: Instagram
13. Create a New Book Cover Activity
Sometimes the cover of a book just doesn't match what's inside. This post-reading exercise has students create a new and better book cover that shows the reader what lies inside. All you need for this activity is a book, some paper, coloring supplies, and imagination!
Learn More: Instagram
14. Class Book Collage Project
Drawings, magazine clippings, stickers, and other bits are easily transformed into a basis for class discussion with a book collage project. Quotes, images, and text combine to demonstrate comprehension with this fun project.
Learn More: 6th Grade Scott Foresman Reading Street Resources
15. One-Pager Book Project
One-pagers are all the rage! One sheet of paper with endless response options. Students can use a one-pager to write a book review, analyze a difficult text, spark discussion, and demonstrate comprehension. There are loads of templates out there, or create your own!
Learn More: The Teaching Factor
16. Exit Slips
Exit slips are the fastest and easiest post-reading activity. A short question and a sticky note are all you need for this post-reading comprehension strategy.
Learn More: Upper Elementary Snapshots
17. Nonfiction Article Trading Cards
This online widget is an amazing way for students to demonstrate learning. ReadWriteThink provides a digital tool for students to create trading cards on different text types. You can save them as images or print them and show them off during sharing time.
Learn More: Read Write Think
18. Story Cubes Make Fun Post-Reading Activities
Story cubes are fun and easy! Recycled tissue boxes make the perfect post-reading project using only basic materials. What a unique way to analyze characters, review books, and retell the plot!
Learn More: Littlest Learners
19. Book Character Interviews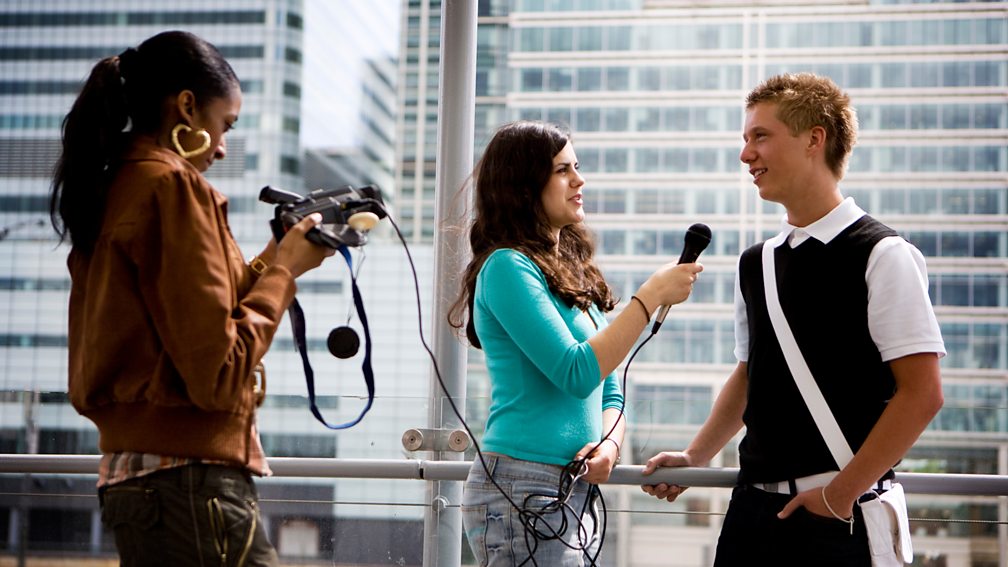 Role play can be powerful. Assign students the roles of the characters. The class can write questions they would like to ask. The students playing the characters must put themselves in their shoes and respond how they think the character would.
Learn More: Read Write Think
20. Paper Scroll Post-Timeline
Using straws and strips of paper, students can craft an amazing paper scroll timeline to summarize a chronological text. This would make an amazing project to apply to historical time periods.
Learn More: The Owl Teacher
21. Write a Summary in a Shoebox
The trusty shoebox never fails to impress. These fun shoebox projects feature a scene from the story inside, then written responses, summaries, and ideas are placed on the remaining sides. Cute and fun!
Learn More: Twitter
22. Create a Quiz Using Online Tools
You can't beat gaming in the classroom for demonstrating learning. Have your students write their own quiz questions and create a new game of Blooket!
Learn More: Blooket
23. Play a Game! Classroom Kahoot!
There are thousands of games already created using the online learning game Kahoot! Students can play competitively to review reading lessons, or you can use the games for assessment purposes.
Learn More: The Reading Roundup
24. Story Sequence Chart
The plot diagram never fails to impress when searching for a way to check post-reading comprehension. These simple graphic organizers make upper-grade-level story retelling a breeze!
Learn More: The Stellar Teacher