English language arts is an incredibly difficult subject to teach. With all of the rules of spelling, sounds, vocabulary, and grammar, it is a lot for any person to learn. It's therefore important that you stockpile some good ideas to help make teaching a little easier. Affix activities and routines can be incredibly valuable for learners. These 20 prefix activities are perfect for teaching morphology which helps students unlock one of the many keys to learning vocabulary.
1. Sorting Activity
Use this interactive word sort to help students learn the most frequently used prefixes. These would be great for centers or small group exercises.
Learn more: Teachers Pay Teachers
2. If You Were a Prefix
This adorable and engaging book is the perfect fun resource to start any lesson or word work exercise with. Primary teachers will love reading this aloud to introduce the concept of prefixes.
Learn more: Amazon
3. Boom Cards
Boom cards are a fun way to add some technology to the classroom. These digital task cards focus on the powerful skill of learning prefixes to help vocabulary practice. This will quickly become one of your favorite resources.
Learn more: Boom Learning
4. Prefix Bingo
Add a little excitement to learning prefixes. Whether your classroom is full of already-proficient readers, or students who need a little extra support, this game will engage all learners and is a great resource for elementary teachers.
Learn more: Bingo Baker
5. Word Trees
This printable activity is a fun way to give students practice in taking a root word from the trunk of the tree and "branching out" by adding prefixes to the root words on the branches. It's pretty self-explanatory for kids so it can also be used as an independent practice activity.
Learn more: All About Learning Press
6. Word Flipper
Students will be able to practice using and reading some of the most common prefixes in this center or whole-group activity. This engaging lesson is a fun way to include the important skill of morphology.
Learn more: All About Learning Press
7. Links Blocks Prefix Practice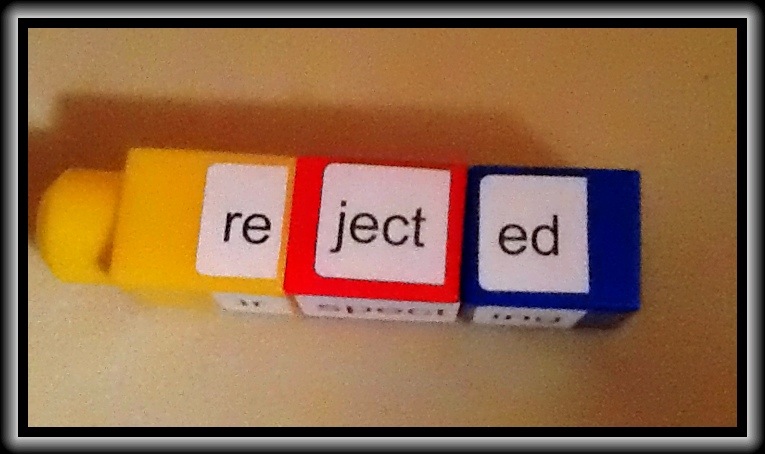 Using a little creativity, some printed labels, and some link blocks, kids will be able to practice using, and easily switching prefixes to create new words.
Learn more: Speech 2 U
8. Interactive Notebook Printables
These affix printables are the perfect addition to your student's word workbooks. Students will use the graphic organizers with flaps and coloring opportunities to interact in a multitude of ways with the most popular affixes.
Learn more: Teaching With Simplicity
9. Anchor Charts
Work together on completing this anchor chart so kids can have a solid foundation to refer back to during reading and writing in class. Once the anchor is completed, the learners can then take notes in their journals to refer to when they're on their own.
Learn more: Teaching With a Mountain View
10. Scribble Notes
These scribble notes are the perfect activities for students; especially the artists in the classroom! Students will enjoy doodling and sketching the definitions of how a word changes when you add a prefix or a suffix.
Learn more: Ashleigh Education Journey
11. Identify Prefixes
2nd graders will enjoy this challenging activity where they have to identify the correct prefix for the sentences provided. This would make a great bellwork activity, exit ticket, or another quick task when you have a few extra minutes to spare.
Learn more: K5 Learning
12. Morphological Awareness Activity
This activity was designed for students with needs in speech therapy, but like any good lesson, it can be utilized in a general education classroom. Target one affix at a time by having students put together roots and affixes, and utilize them in context to practice and grow their vocabulary.
Learn more: Speechy Musings
13. Identify the Correct Prefix
Using the correct prefix and word combination is an important skill to be able to practice and master. Kids will choose the correct words to complete sentences using this printable, low-prep worksheet.
Learn more: The Teachers' Guide
14. Prefixes Around the Room
Students will love getting up and around moving from station to station as well as brainstorming the variety of words they can come up with using the given prefixes. This activity keeps the kids engaged by allowing them to use markers and get their wiggles out.
Learn more: The Applicious Teacher
15. Whole-Class Team Bingo
Split the class into two groups: blue and red. Display a root word on the board, and as students draw cards they can attempt to create a word using their drawn words to get five in a row.
Learn more: The Applicious Teacher
16. Word Building Dominoes
These ready-made resources are perfect for centers and small-group learning. Kids can practice finding roots and adding affixes in order to become more skilled readers.
Learn more: Amazon
17. Memory Match
This classic game is a beauty because it can be utilized for a variety of different learning areas. This affix version will really help remind kids of the different prefixes and their meanings. As an added bonus, it is very easy to print and put together.
Learn more: This Reading Mama
18. Add Them Up
This simple and effective worksheet can be used for making new words with prefixes in a variety of ways. The students will write a prefix, add a root word, and then create a whole new word.
Learn more: This Reading Mama
19. Frayer Model
This is perfect for upper elementary students who are more skilled at formulating ideas. Students will draw an example and write a variety of words that utilize the prefix to add to a journal or binder.
Learn more: Your Thrifty Co-teacher
20. Monsters Learn English – Prefixes
Introduce prefixes using this adorable video featuring The Monsters. Engage kids before diving into a full-on lesson.
Learn more: Scratch Garden