Leaf Lanterns are a great process activity, and your child can be involved in every part as they go on a leaf hunt, before using their treasures in this lantern. This activity will help your child develop their turn-taking skills, as well as their fine and gross motor skills as they work with you to create the lantern.
Learn more: Little Pine Learners
51. Daily Routine activities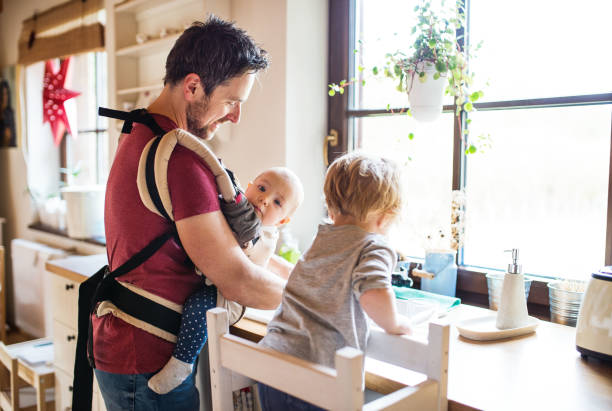 Many kids thrive on routine, and when they are two your pre-schooler will be able to participate in many of the tasks you do. In encouraging your child to help with real-world activities such as cleaning (age-appropriate tasks only!) you are helping them to develop their awareness of how the skills they practice in their play apply in real life.
Learn more: Because I Said So, Baby
This is a great sensory activity, but it can also get really messy! Your pre-schooler will love it. If you give your child different tools to use, such as pipettes, they will be able to develop their fine motor control and specifically their pincer grip, which is crucial when learning to write.
Learn more: Discovering Mommyhood
53. Water Bead sensory play
This sensory activity is great for helping your pre-schooler to develop their understanding of irreversible changes as the water beads change from pea size to marble size ball. You can then talk about other changes which are irreversible and changes that can be reversed. It's an easy introduction to a key scientific concept.
Learn more: Everyday Above Dirt
Who says that ball games have to be played outside? Indoor ball games help children to develop their gross motor control as well as their hand-eye coordination as they throw small balls or bean bags into baskets. You can challenge them by adding a color matching challenge with different color targets.
Learn more: Frugal Fun 4 Boys
Matching shapes requires your pre-schooler to develop their visual discrimination skills, in other words, can they see when a shape is the same and when it isn't? When played on the floor, this game also helps your pre-schooler to develop the muscles and coordination in their upper bodies as they move around the space.
Learn more: The Realistic Mama